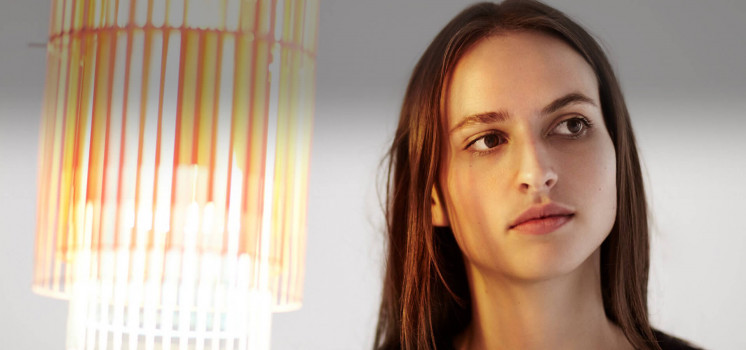 Designer
Julie Richoz
After graduating from ECAL, Julie Richoz assisted Pierre Charpin for three years before opening her own design studio in Paris in 2012. In the same year, she won the Grand Prix du Design at Villa Noailles. The diversity of her creations are a testament to her passion for the infinite palette of materials, including glass, ceramic, tapestry and teak. Case in point: for Tectona, teak was combined with stainless steel and granite.
Her collection for Tectona: Cicala
The grace of suggestion… The delicate undulations of Cicala lend it an ethereal quality enhanced by the discreet and elegant balance between the prominent teak slats and the stainless steel structure. With its welcoming contours, the Cicala collection provides a contemporary touch of urban poetry to balconies, urban gardens, poolside patios and outdoor seating areas.