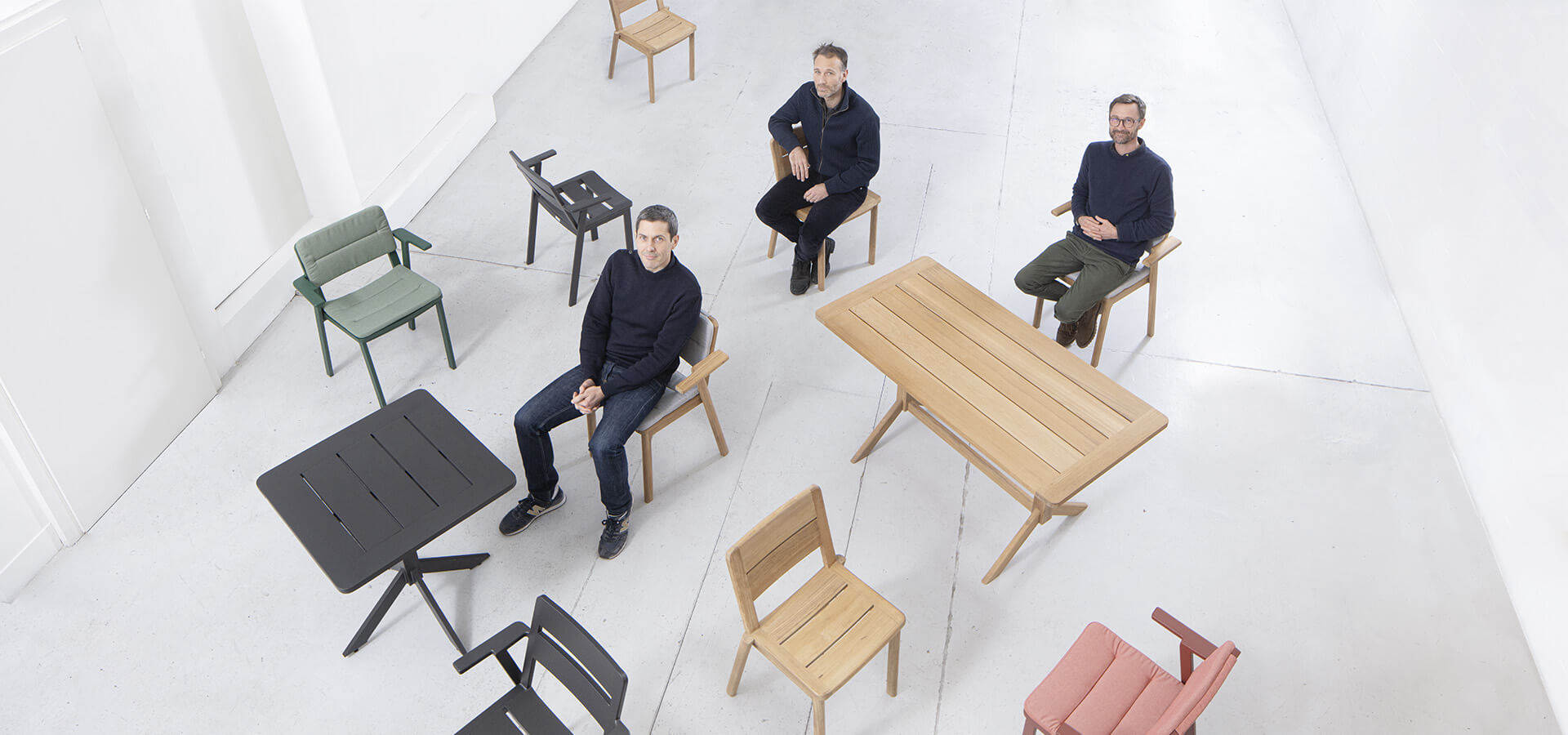 BIG-GAME, a creative trio
Augustin Scott de Martinville, Grégoire Jeanmonod and Elric Petit, hailing from France, Switzerland and Belgium, respectively, met while studying at the ECAL (Lausanne University of Art and Design). In 2004, the young graduates founded a design studio they called BIG-GAME. In this "game", their style of play is demanding, elegant and pragmatic.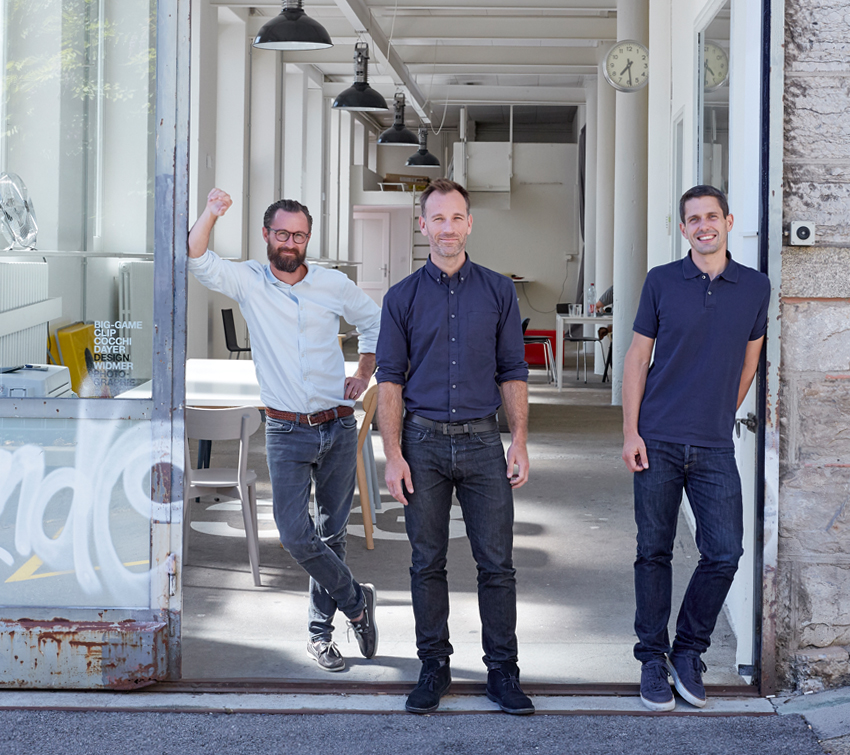 Creative effervescence
Through their collaborations with the most famous design companies worldwide, they have worked with an astounding variety of materials each selected to meet the almost infinitely varying register of their creations. However the one thing binding all their objects is their everydayness: simple, functional and realistic objects with ingenious little details that draw in their users, delighting them at every use.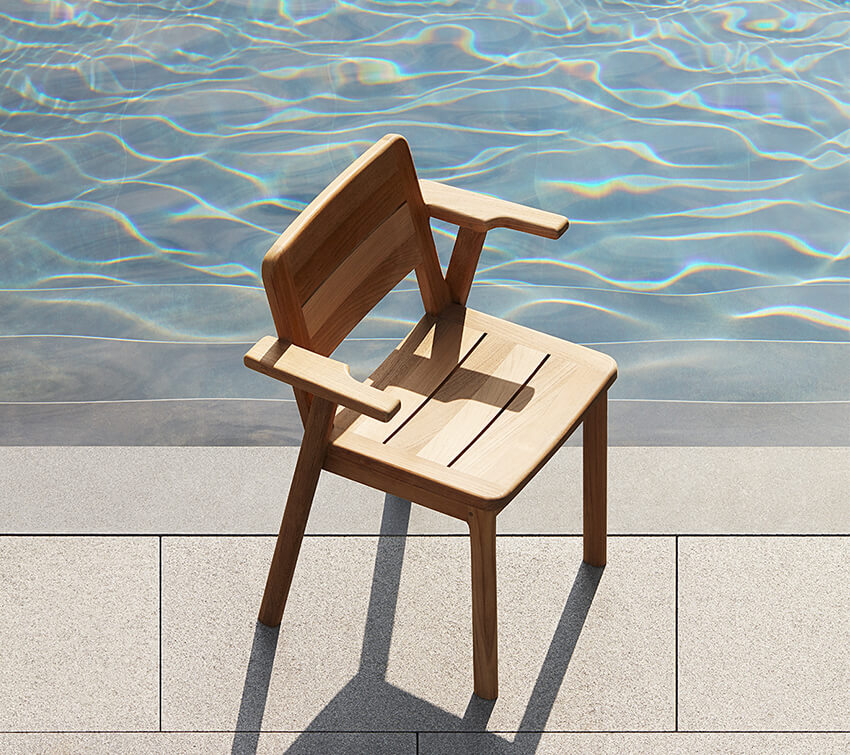 From conception to realisation of the first version of Clubhouse in 2017, how was your first collaboration with the Tectona workshop?
"To design Clubhouse, we started by thinking about the particularities of teak, a noble material suitable for creating highly durable objects, but requiring specific techniques. We were guided by Jean-Yves Grandfils, by his knowledge of traditional cabinetmaking techniques. Here, you will not find any glue, only mechanical mortise-and-tenon joints made from pieces of solid wood. These particular constraints are what allow us to fabricate extremely durable furniture, even for outdoor use".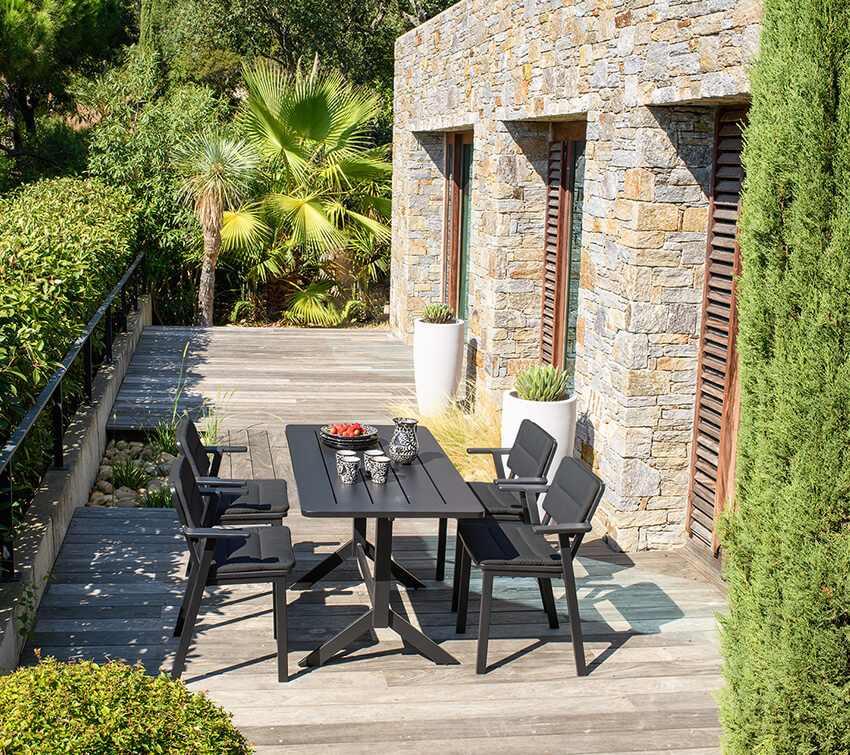 Can you guide us through the creative process?
"The brief was to design furniture that would be just as appropriate in the outdoor area of a restaurant as on a balcony of someone's home. This meant that the various elements had to be comfortable while being compact, stackable without looking like something you'd find in a local government building, and easy to handle. Out of respect for the nature of the material, we worked with simple, sober, geometric lines but also used generously rounded corners to lend a softer feel to the collection. Cushions with seams evoking the wooden joints complete the ensemble."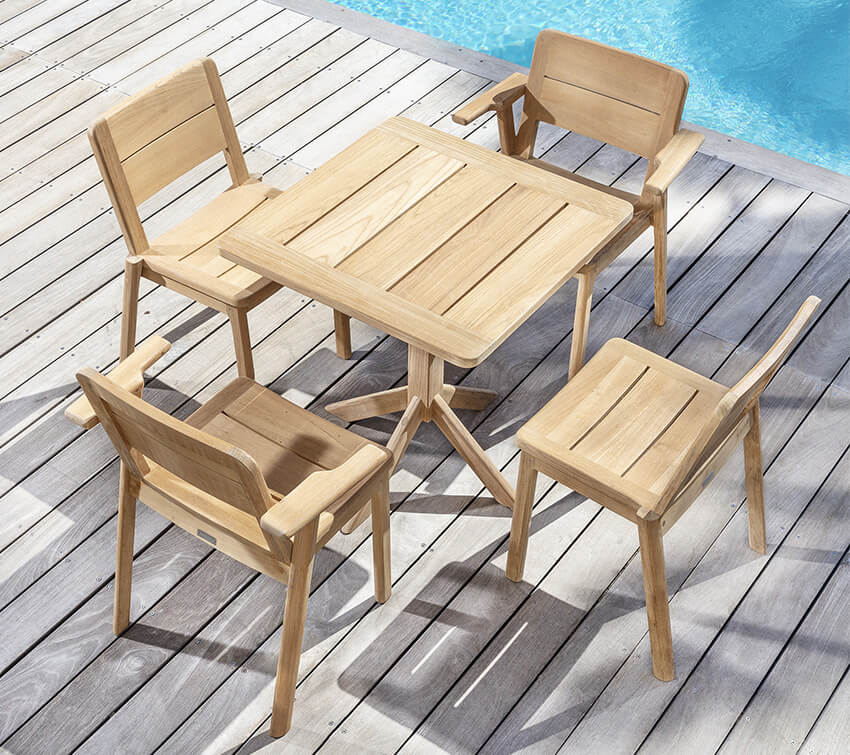 Does this type of collaboration enrich your creativity?
"One of the characteristics of our studio is that we work with very different industries, making everything from a bottle of wine sold in supermarkets to a chair in one of MoMA's collections, from an electronic device to an analogue watch. Every collaboration is a journey of discovery that deepens our understanding of fabrication techniques and this is what makes this work so exciting."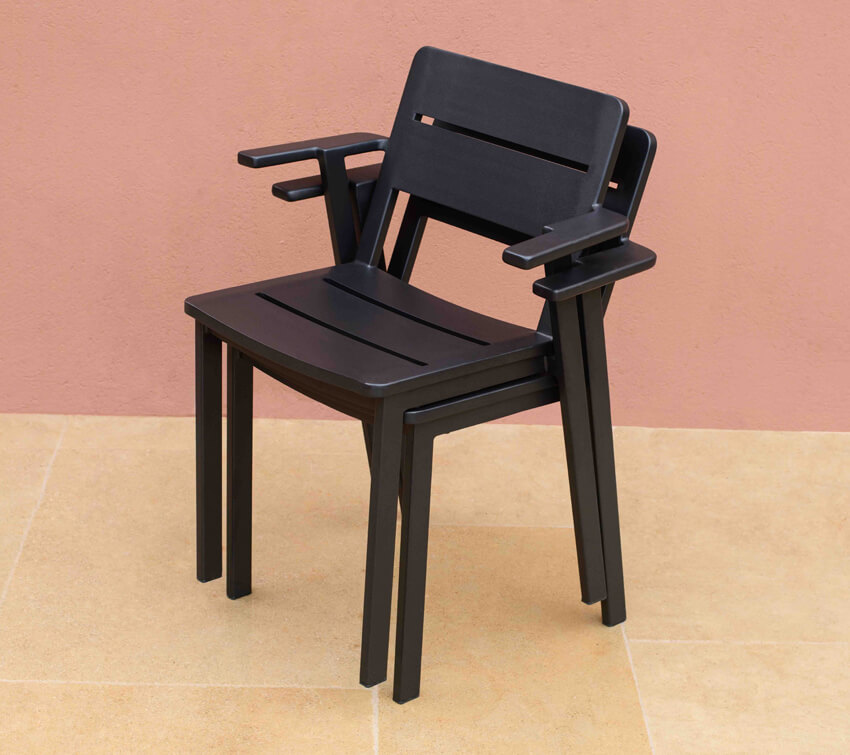 Can you tell us a bit about the aluminium variant of the Clubhouse line that you developed this year?
"In addition to teak, the brand has since many years been developing its skills in the production of outdoor furniture in aluminium, a robust extremely light material that presents no corrosion problems. At Tectona's request, we reimagined the Clubhouse collection to yield a lighter alternative."