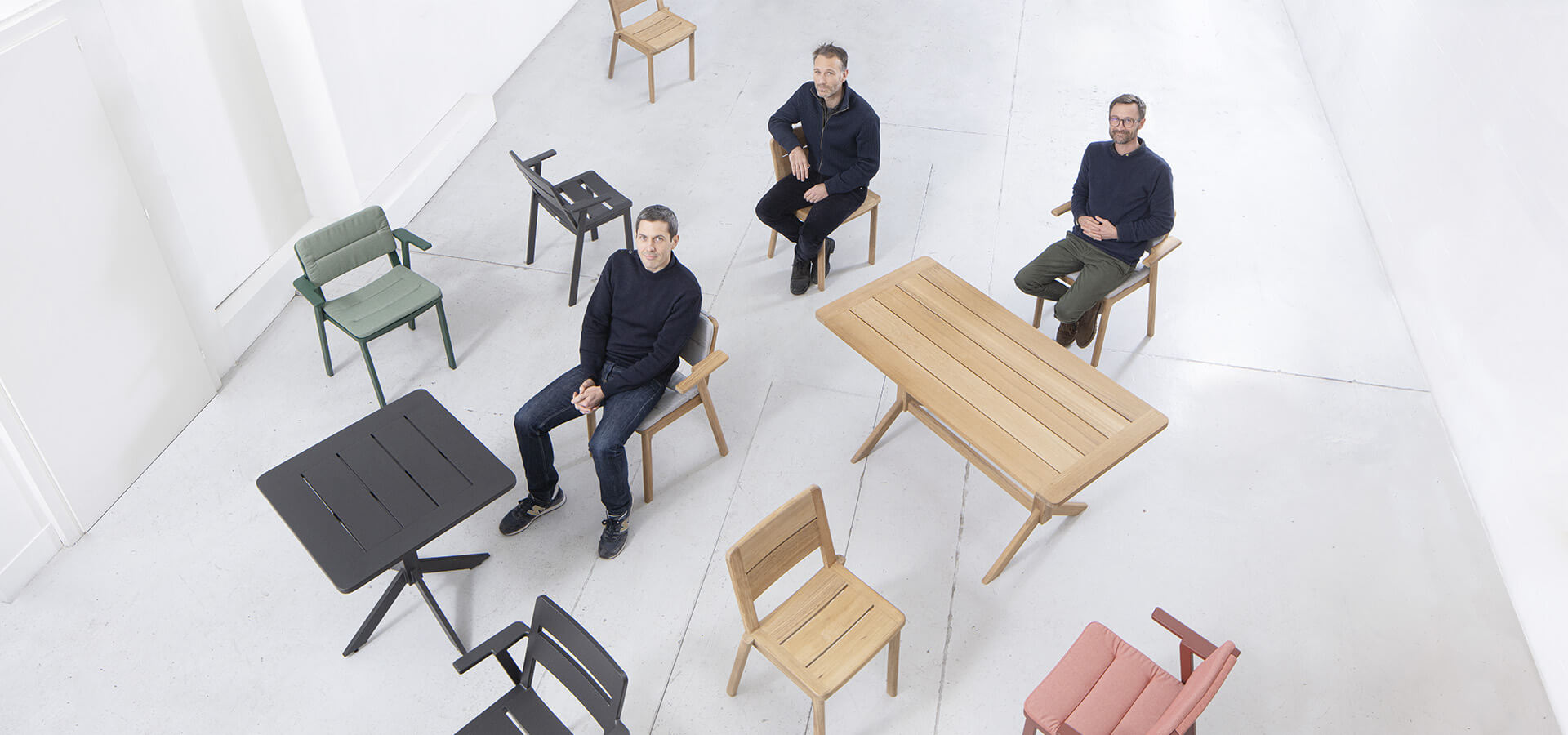 Designer
BIG-GAME
BIG-GAME was founded in 2004 by three ECAL design graduates: Elric Petit, Grégoire Jeanmonod and Augustin Scott de Martinville. Since then, the creative energy infused in their work has won over some of the biggest names in design in Europe and Japan. No category of objects is off-limits: from furniture and kitchen knives, to stationery, watches… The trio approach every project with the same delight.
Their collection for Tectona: Clubhouse
Audacious sobriety… The Clubhouse collection came into being after Tectona asked BIG-GAME to create furniture suited to small spaces. Initially in teak, the collection has grown with the addition of a new version in aluminium, a material that sublimates the sleek minimalist design of Clubhouse.