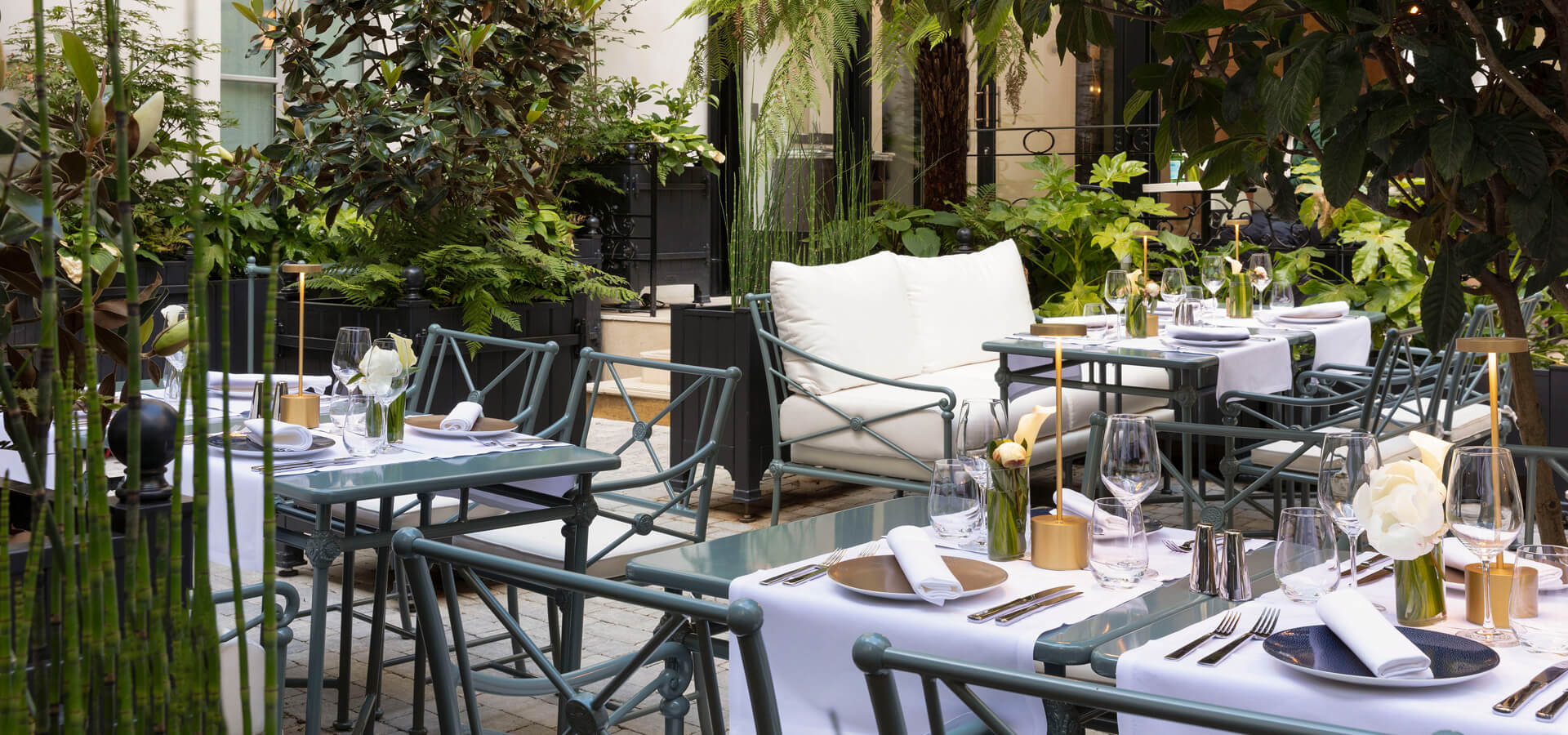 Les Jardins du Faubourg Paris
Nestled within walking distance of Faubourg Saint-Honoré, the Palais de l'Élysée, the Madeleine church and the Champs-Élysées, the 5-star boutique hotel "Les Jardins du Faubourg" opened its doors in 2019. The very name evokes verdant tranquility in the heart of Paris' famous Golden Triangle.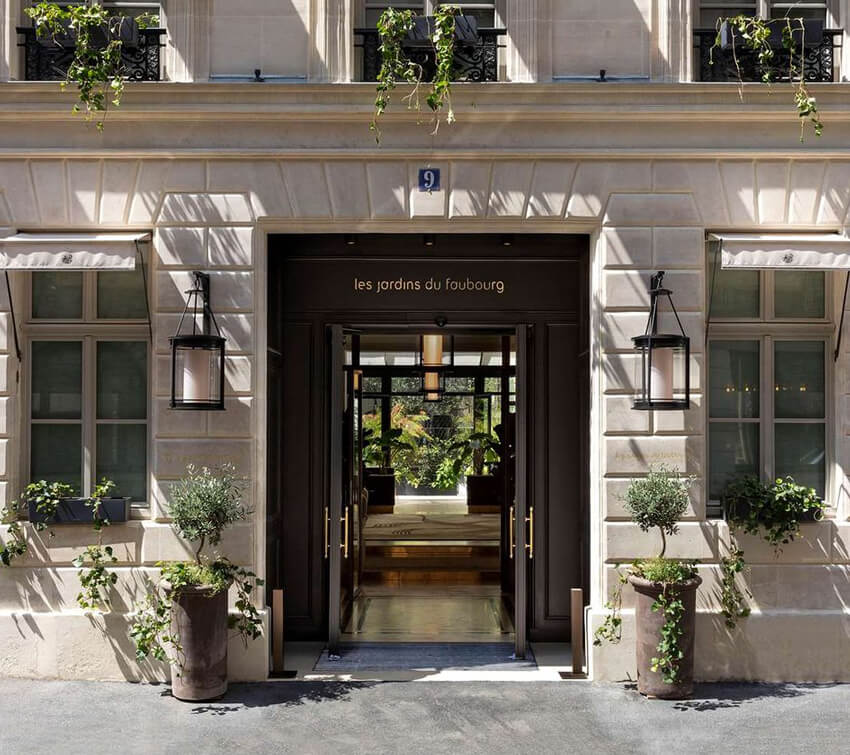 Classic & contemporary architecture
The hotel has 36 rooms and 4 suites located in two buildings fitted out by the architect-decorator Arnaud Behzadi. One, "The Parisian", is a former town house in the Haussmann style with its entrance on rue d'Aguesseau. The other, "The Contemporary", opts for a resolutely modern style, as is immediately apparent from the mirrored Alucobond facade. The courtyard between the two buildings has been transformed into luxurious dining gardens.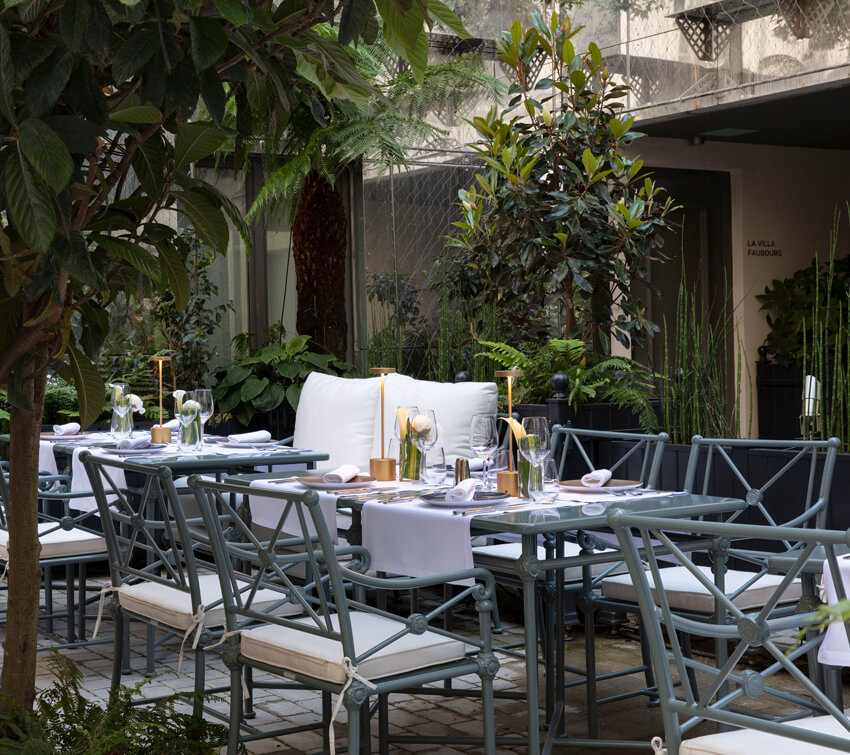 Cultivating emotion
Here, everything, down to the smallest details, has been carefully thought out so that every guest has an unforgettable stay. The most noble materials have been combined with elegance: an incredibly wide variety of marbles, precious woods, metals, refined fabrics… Every object, from the door handles to light fittings, from bedside tables to armchairs, from mirrors to bathroom fittings, was made to measure and executed by the best French artisans, with the sole purpose of generating emotions to last a lifetime.
Opulent, calm, exquisite
The dining gardens, designed by landscape gardener Xavier de Chirac, contain an array of exotic plants, bringing to mind far-flung destinations, a sort of homage to guests of Les Jardins du Faubourg. This romantic setting, a veritable oasis in the city, is the backdrop of the 1800 collection by Tectona. Guests can enjoy gastronomical delights by chef Bruno Doucet while seated on the elegant pieces from this collection, sober and sophisticated, in its serene grey-blue hue. We are certain that the inspiration for the 1800 collection, the decorator Madeleine Castaing, a leading figure in Paris in the interwar period, would have enjoyed meeting up with her friends Jean Cocteau and the painter Soutine in this intimate setting!