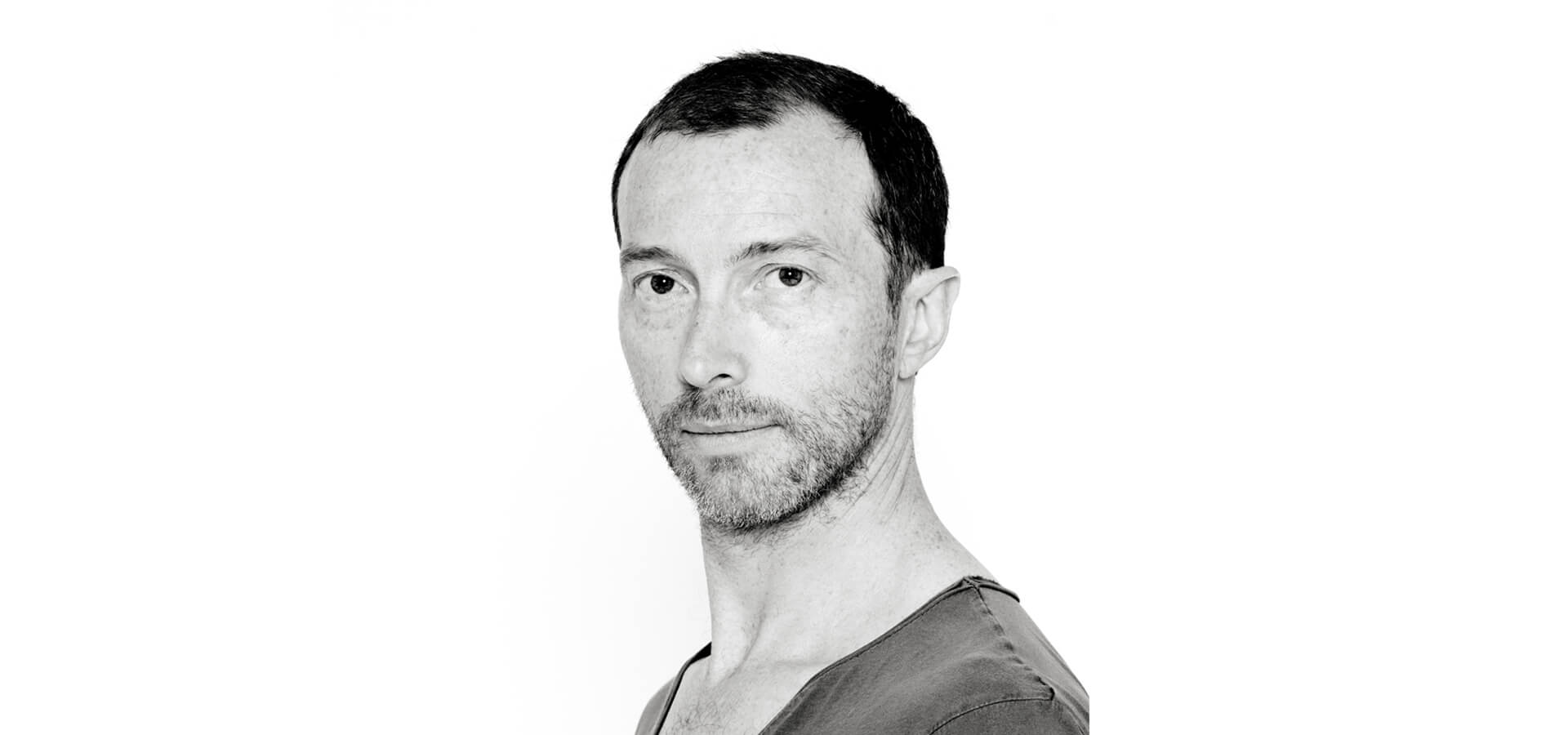 Designer
Christophe Delcourt
Christophe Delcourt has been collaborating regularly with Tectona since the start of the 2000s, renewing their formal repertoire. He combines in particular the robustness of teak with contours rendered subtly aerodynamic by curves and rounded corners. Some of the flagship collections he has designed for Tectona include: the elegant Exeter low armchair in teak, the generous Shanghai sofa in woven resin on aluminium and the iconic Southampton sun lounger in teak and Batyline fabric.
His collection for Tectona: Copacabana
Joyful and colourful… The very name, Copacabana, evokes insouciance and sunshine. This deckchair by Christophe Delcourt is made of teak and outdoor fabric, making it easy to handle, care for and store away.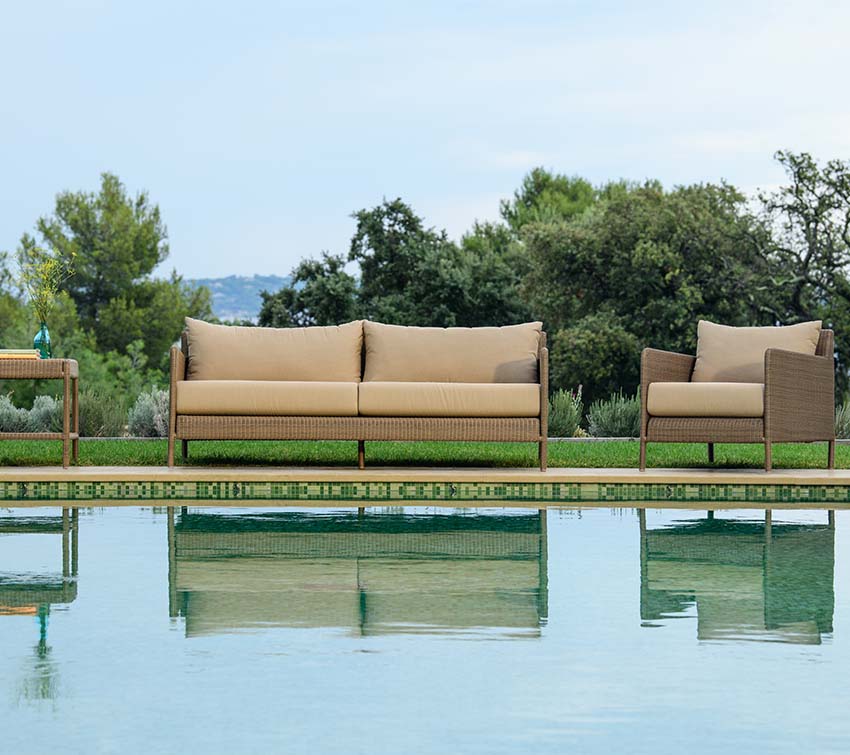 His collection for Tectona: Exeter
Quiet strength… The Exeter furniture collection designed by Christophe Delcourt (with the exception of the modular lounge) has been continually growing since its creation in 2003. The cabinetmaking talents of Tectona are apparent from the width of the teak sections and the gently curving contours of the furniture. Simple and obvious, Exeter perfectly encapsulates the Tectona style: an optimal blend of "classic" and "contemporary"!

His collection for Tectona: Shanghai
The grandeur of lines… The classic and contemporary Shanghai collection has enjoyed much success since its launch in 2013. Rigour and softness are manifest by the generous proportions and the perfect equilibrium between straight and curved lines. A perfect collection that transcends the superficiality of fashions to impose a clear design at the service of comfort.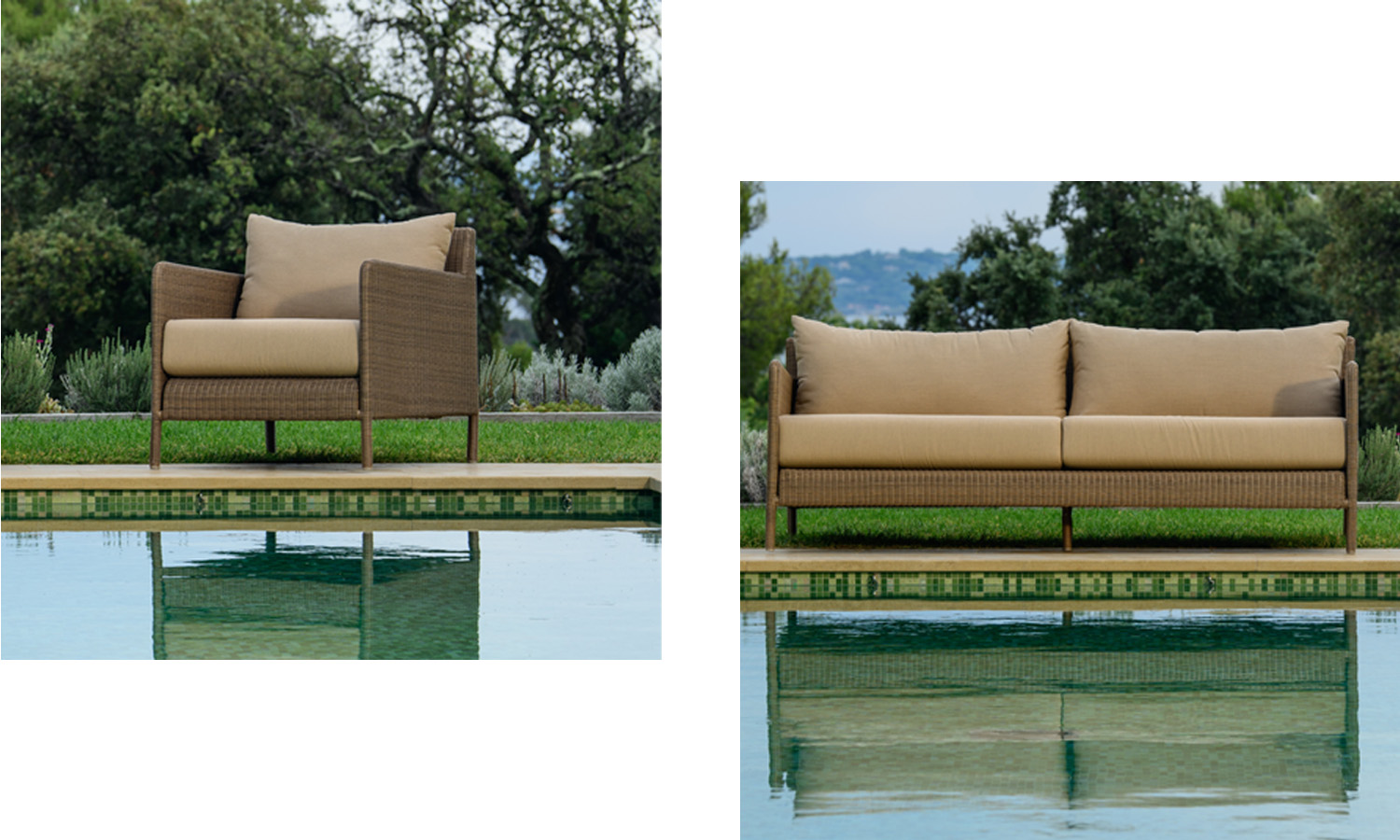 His collection for Tectona: Southampton
Elegance in comfort… The geometric simplicity of the Southampton collection, conceived —with the exception of the nesting tables and the deckchair— by Christophe Delcourt, brings to mind Art Deco furniture of the 1930s. The pieces are resolutely modern however thanks to technical details that facilitate their use, such as the foldability and extendability of the large tables, the folding armchairs, the stackable loungers fitted with invisible castors… nothing has been overlooked to make this collection outdoor-friendly.