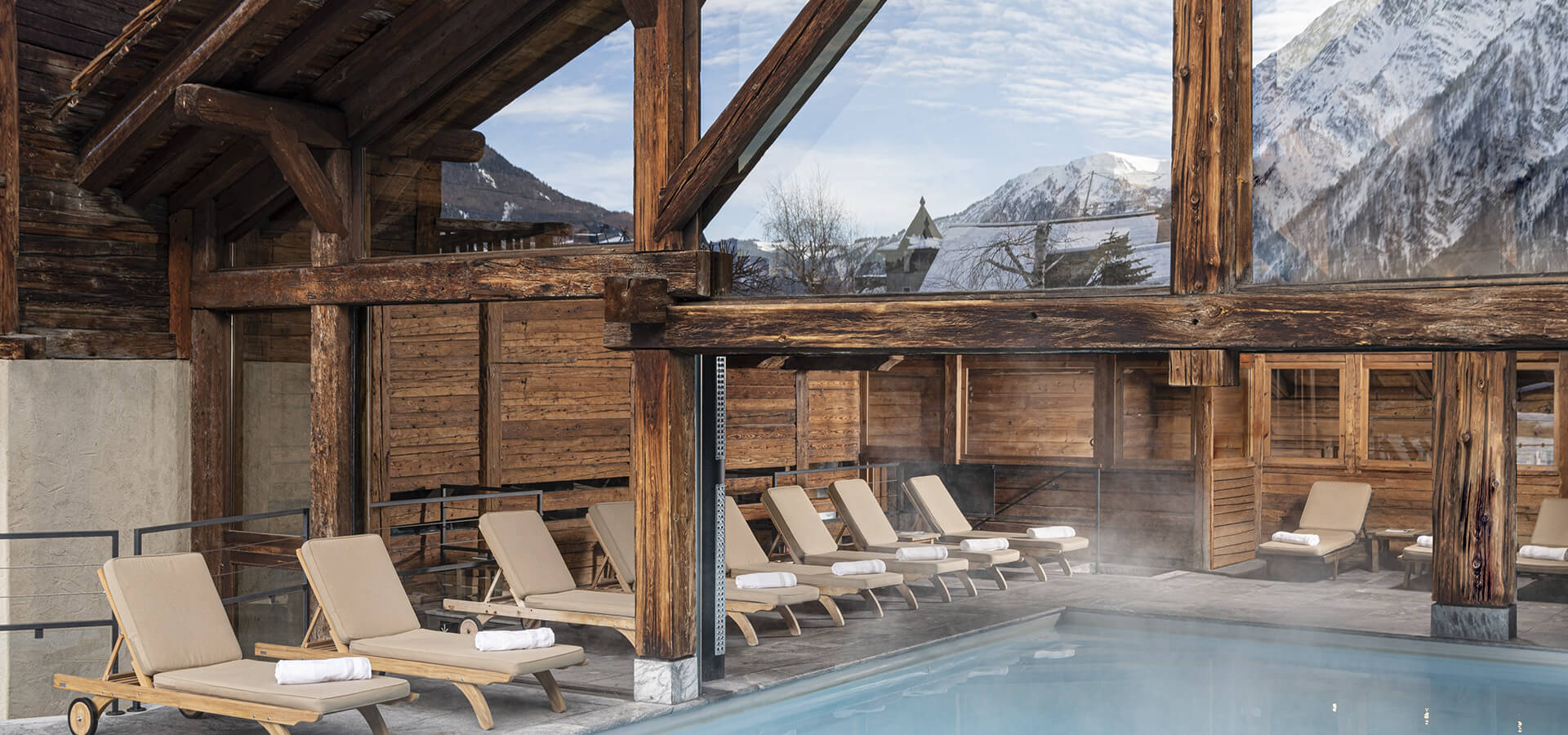 Hotel Hameau Albert 1er, Chamonix
Since 1903, five generations of the Carrier family have presided over this 5-star hotel complex resembling an Alpine hamlet at the foot of Mont Blanc.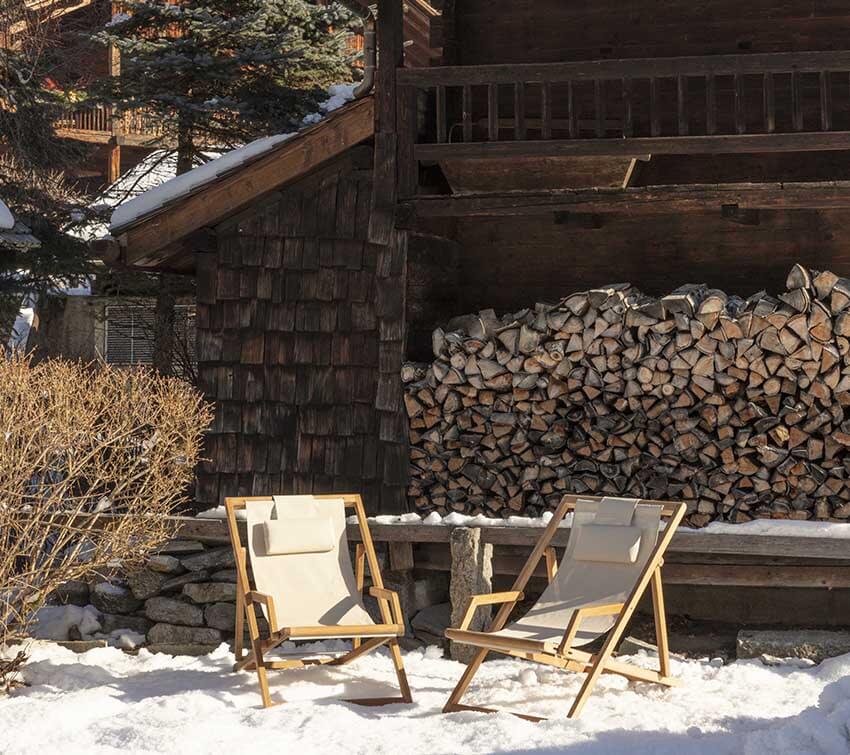 Some history
The Hôtel Pension du Chemin de fer (Railway Guesthouse), the former incarnation of the hotel, was inaugurated two years after a railway station entered service at Chamonix. At the time, the clientele consisted of hikers, mountain climbers and assorted mountain enthusiasts who would arrive every summer to discover the extraordinary vistas dominated by Mont Blanc. The hotel rapidly earned a reputation for the quality of its cuisine, with a bell being struck to notify guests when meals were being served. Given the increasing popularity of winter sports, the hotel fitted out its rooms with heating. Notably, Chamonix hosted the first ever Winter Olympic Games in 1924 and the resort's international success since then has never wavered.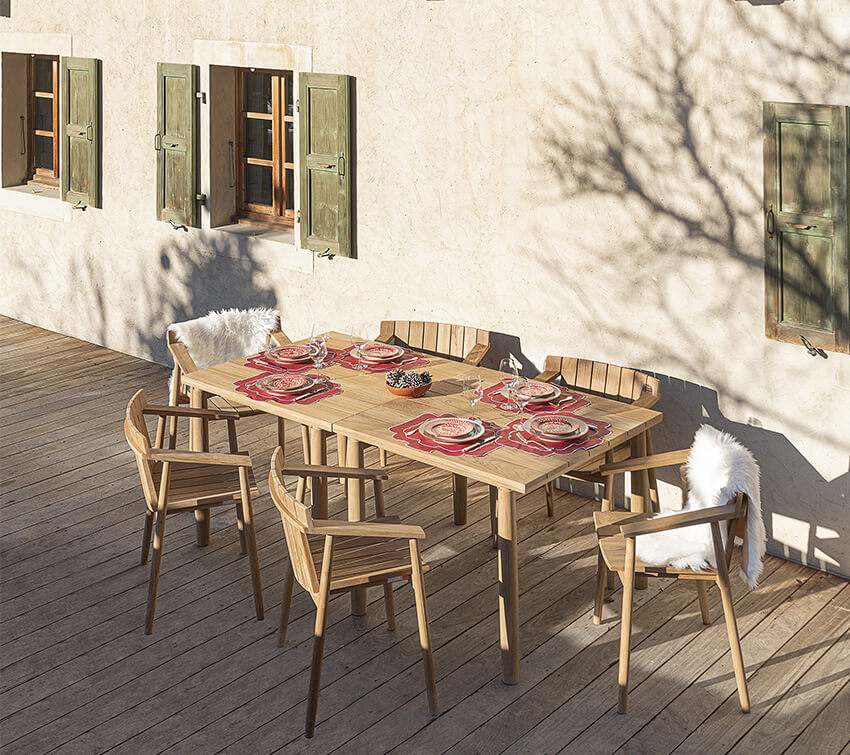 A taste for authenticity
In 1998, three farms using traditional wooden architecture were painstakingly relocated to the site, lending it the cachet of a traditional Alpine hamlet. Mountain tree species and an orchard were planted in a 1-hectare garden through which two streams flowed. The orchard marks the passage of the seasons: flowering in the spring, fruiting in the summer, autumnal leaves and finally snow-covered silhouettes in winter. Indigenous species make up the lion's share of the aromatic herb garden and they elevate the cuisine served at the hotel's two restaurants.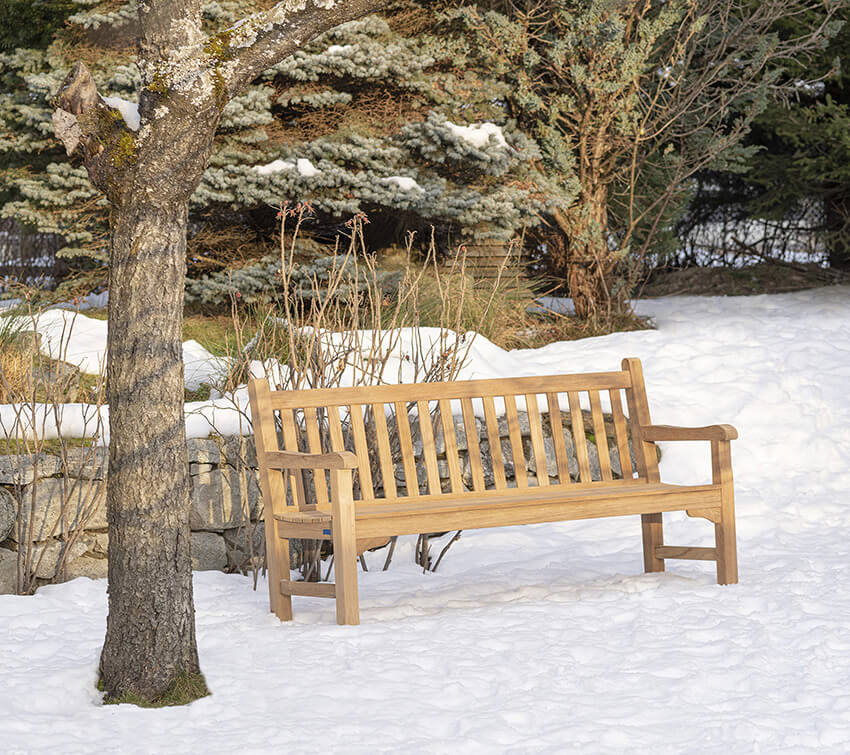 Shared value
Perrine Maillet-Carrier, who has headed the establishment since 2003, invites all guests to live "a wellbeing experience" within a setting respectful of the environment. In concrete terms, the hotel has made a commitment to sustainable tourism by following the criteria stipulated in the Clé verte certification programme, which include the control of water and energy consumption, waste management and the valorisation and conservation of the natural heritage of the Chamonix valley. Tectona furniture fulfilled all the longevity and resistance requirements for outdoor use here as elsewhere ⎯from the spring thaw to the summer heat, from the autumn mists to snow⎯ , while also blending in with the hotel's sleek style, both traditional and contemporary.