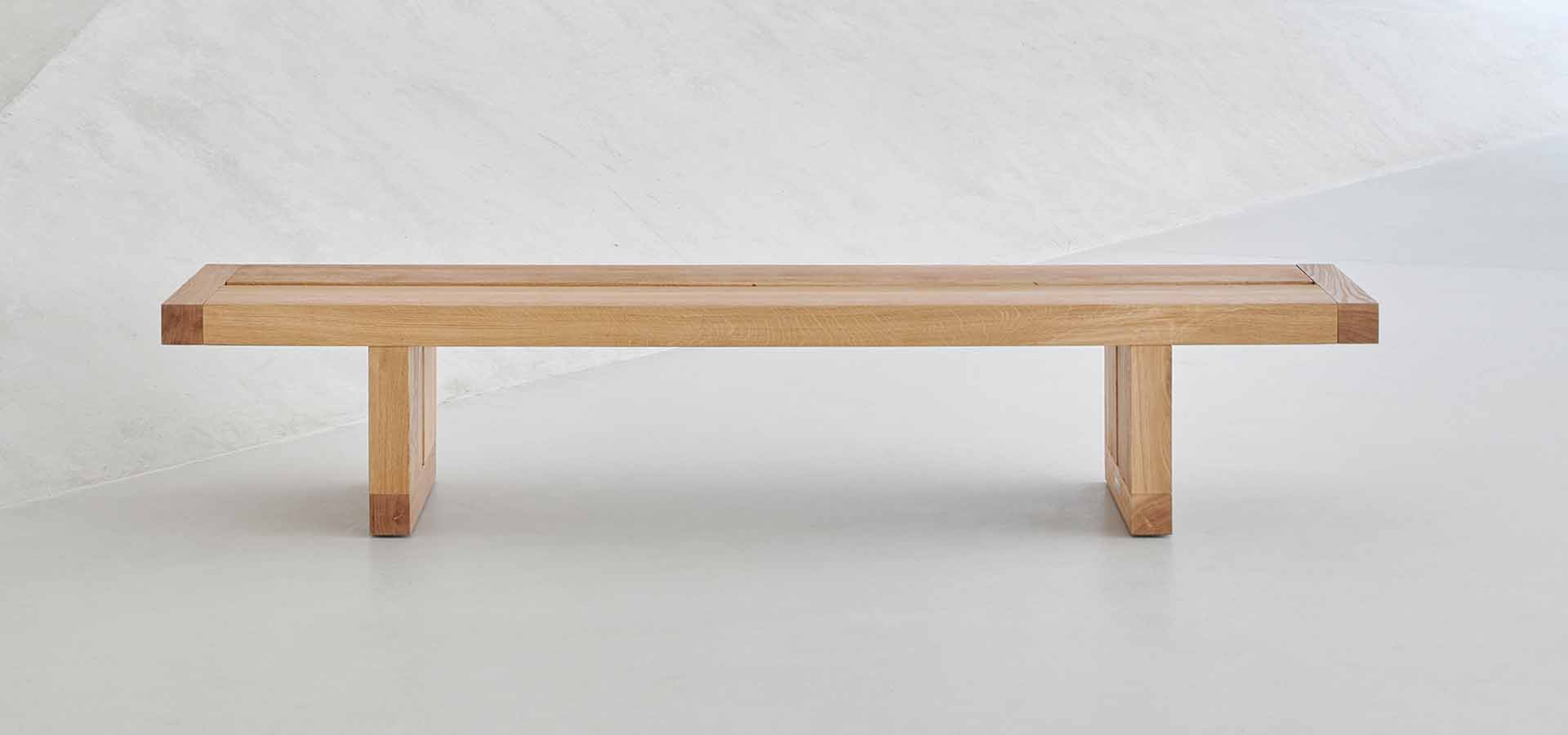 Plateforme 10 : a bench produced by Tectona
In Lausanne, a new cultural district will open in June 2022. This new museum centre brings together three cantonal museums and two foundations on a surface area of 25,000 m2. Named Plateforme 10, it owes its name to its proximity to the nine railway tracks passing through the station.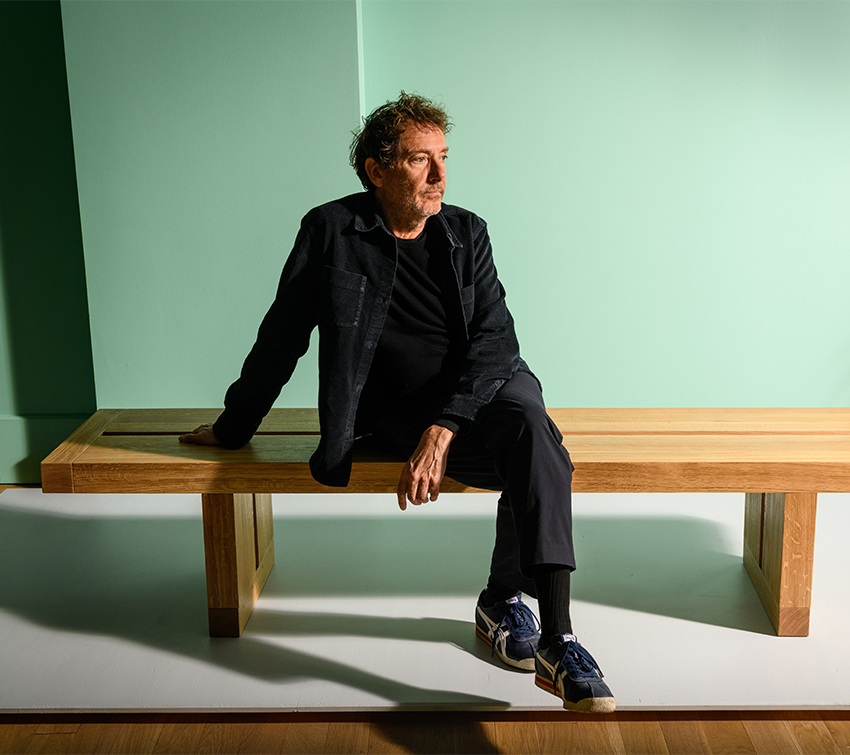 One museum, two museums
In October 2015, the proposal Un musée, deux musées of Portuguese brothers Manuel and Francisco Aires Mateus, was selected for the construction of the building that will house the mudac (museum of contemporary design and applied arts) and the MEL (Musée de l'Élysée) dedicated to photography. The first stone was laid on 5 October 2018, and the museum is expected to open its doors to the public in 2022.
In 2019, Tectona was asked to organise an international design contest for the creation of a bench for the future museum.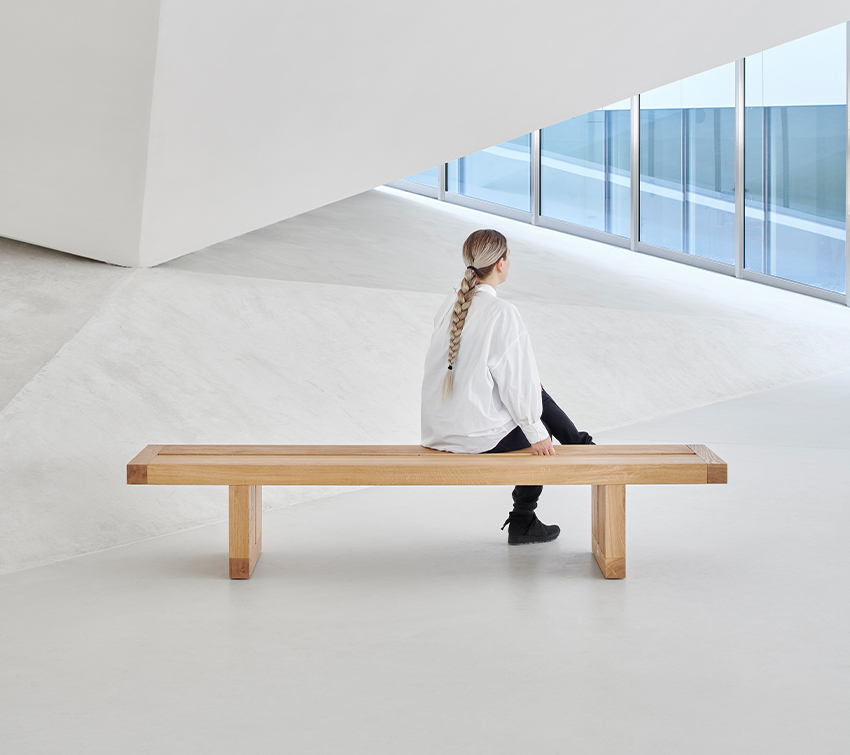 Tectona, at the heart of the project
The brand was selected for its expertise and experience, particularly in the fabrication of furniture for public venues. The design brief stipulated that the bench must not have a backrest, that it be easy to move around and adaptable to the different size of different spaces; use of a local material would be considered an advantage; all durability criteria had to be met; finally the bench had to be discreet enough so as not to detract from its surroundings and above all from the works on display. After the contest, the Tectona workshop would fabricate the winning bench.
© Daniela Droz et Tonatiuh Ambrosetti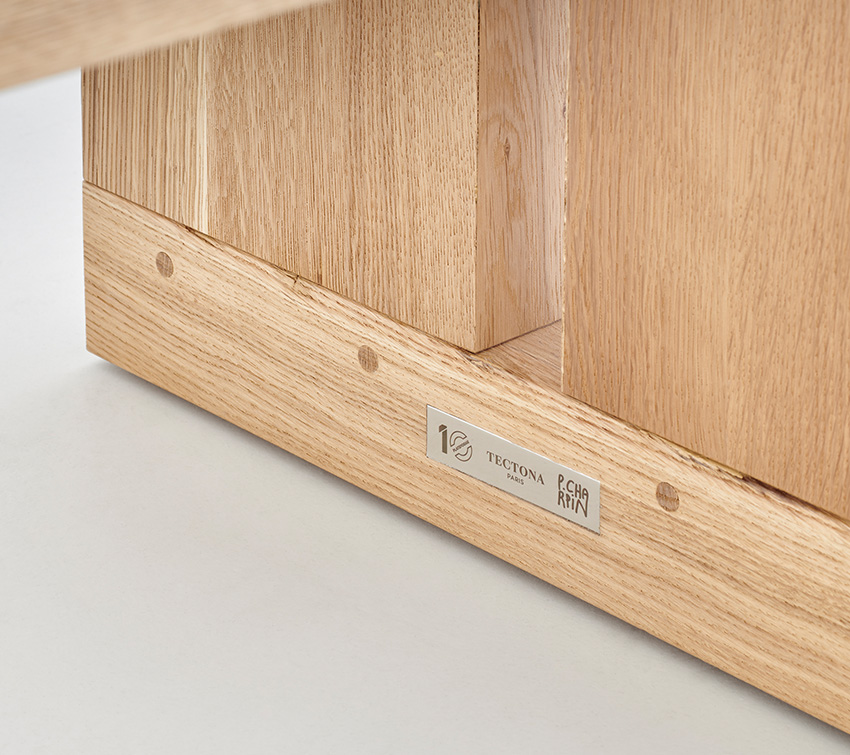 Pierre Charpin, rigour and elegance
On 15 October 2020, the jury unanimously selected the bench proposed by Pierre Charpin, who spoke about it in these terms: "The bench adopts the visual language of railways: it is made of solid oak sections, assembled in a very simple manner. This is an object that will make its presence felt in the interior rooms of the museum but will make itself inconspicuous next to works of art." With regard to his latest collaboration with Tectona, Pierre Charpin said: "I am particularly delighted to once again collaborate with Tectona, specialists in high-end durable outdoor furniture. It's the latest chapter in our story that began in 2005, when I created the Tennis collection. I like collaborations that develop over time."
© Daniela Droz et Tonatiuh Ambrosetti