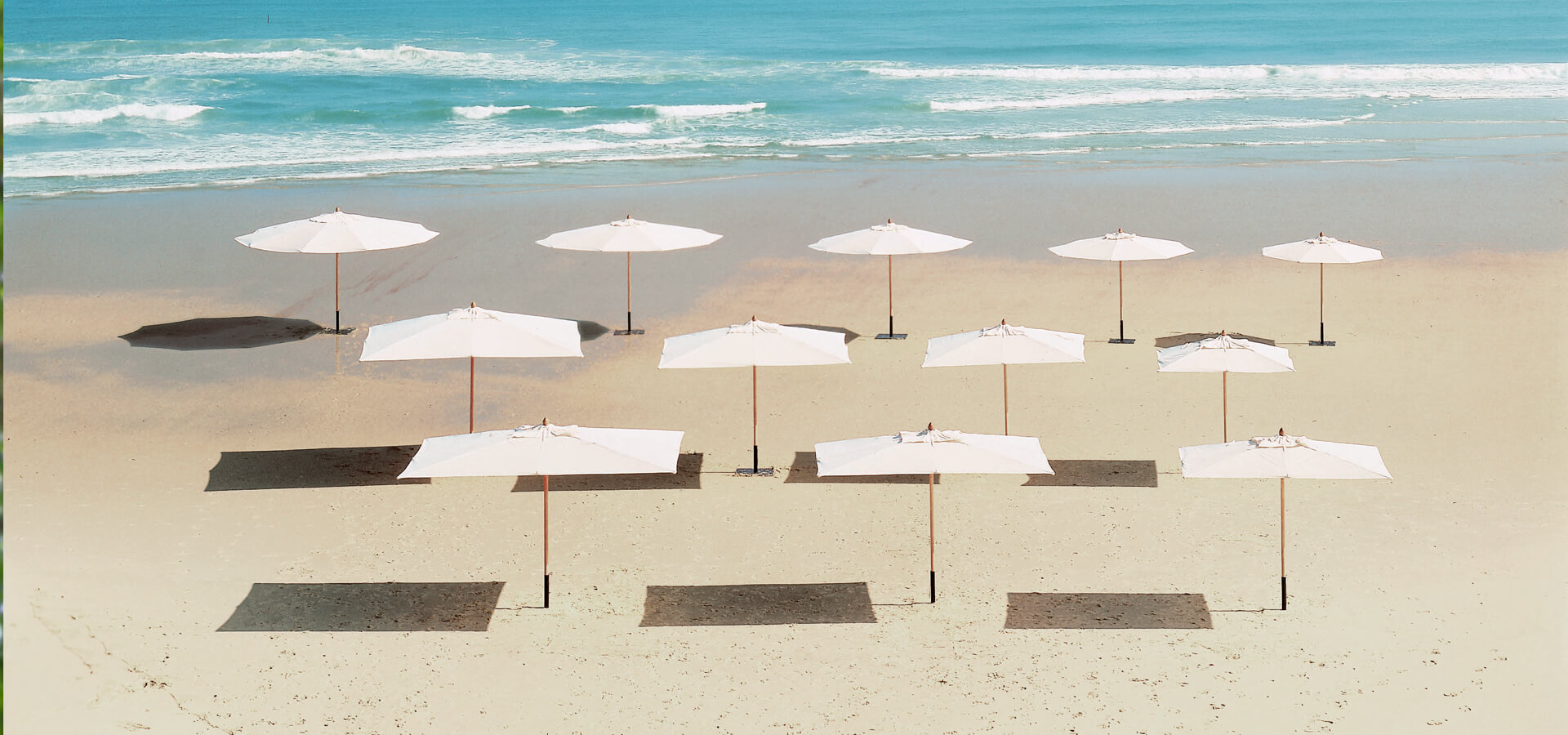 Parasols
Tectona offers a wide selection of parasols and parasol bases. The silhouette of the Roma parasol is unique! Whatever its size among the 12 sizes offered, or its color among the 12 making up its palette, Roma stands out with its solid cast steel support and its ventilation bellows above the corolla. Tectona also offers offset parasols that are easy to use and maintain.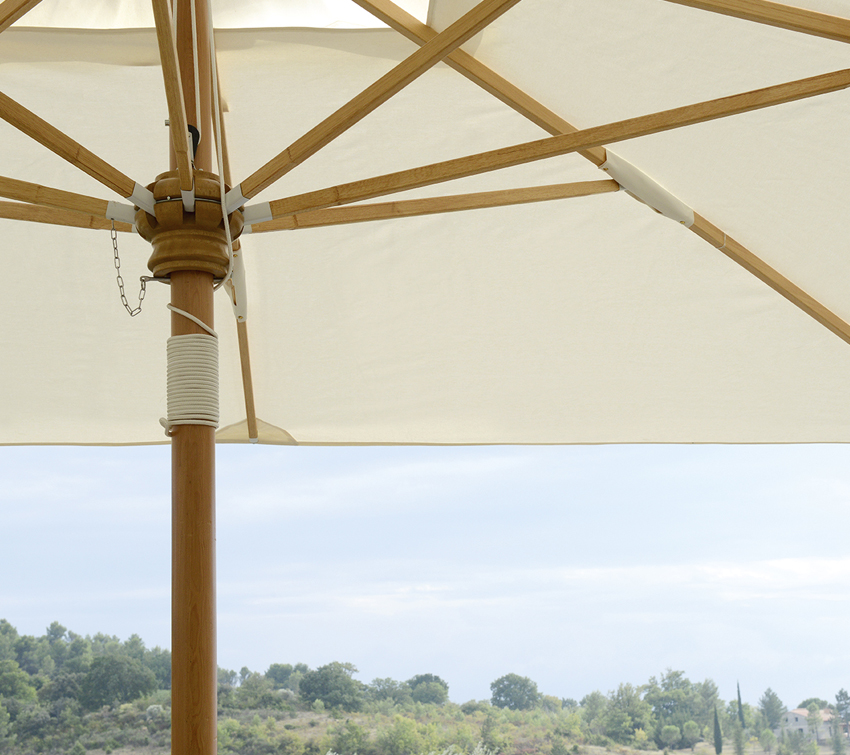 Roma parasols
Tectona parasols are made in the traditional manner and have become legends! Our parasols are made in the workshops of an Italian family whose expertise and craftsmanship span four generations. The canvases are waterproofed and handsewn; ribs are carefully handfinished; the mast is in pine. A wrought iron support and a vent in the canopy ensure great wind resistance. Hardwood runners ensure the solidity of the structure. A water-soluble varnish is applied manually with a brush. The struts are also handcrafted and reinforced at both ends. The ecru canvas is made from waterproofed cotton. To clean it, use a gentle brush then spray uniformly with water. Do not use detergents as they would reduce the waterproofness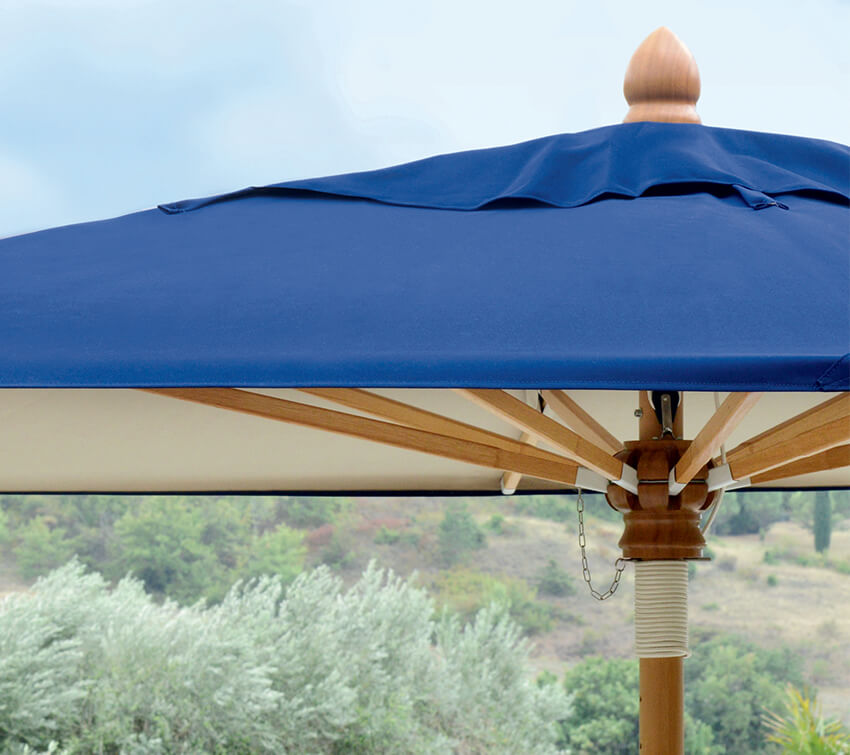 Acrylic canvases
The coloured canvases of Roma parasols are available in 12 colours in Sunbrella, a textile highly resistant to the elements and that keeps its colour. Sunbird and Colibri parasols and the Butterfly tent have an acrylic canvas. The Florida parasol has a canvas in Textilene, which is cared for in the same way as Batyline.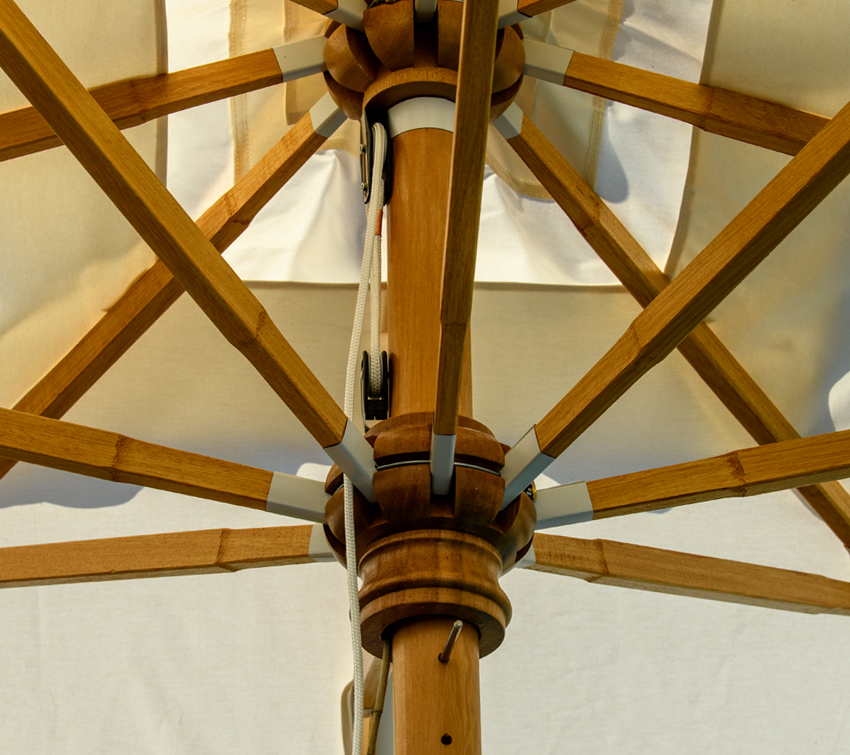 Storage and canvas replacement
To store your parasol
Roll up your parasol inside a storage sack or an old sheet; never under any circumstances store it in plastic.
To change the parasol canvas
Is the parasol canvas damaged? Or do you just want a new colour to make your parasol harmonise with your garden lounge? Learn some tips and see our replacement canvases for your Tectona parasol.To make sure that your parasol always looks good and above all protects you from the sun, the canvas of parasols with a central mast can be easily replaced when the time comes. Contact our after-sales service.