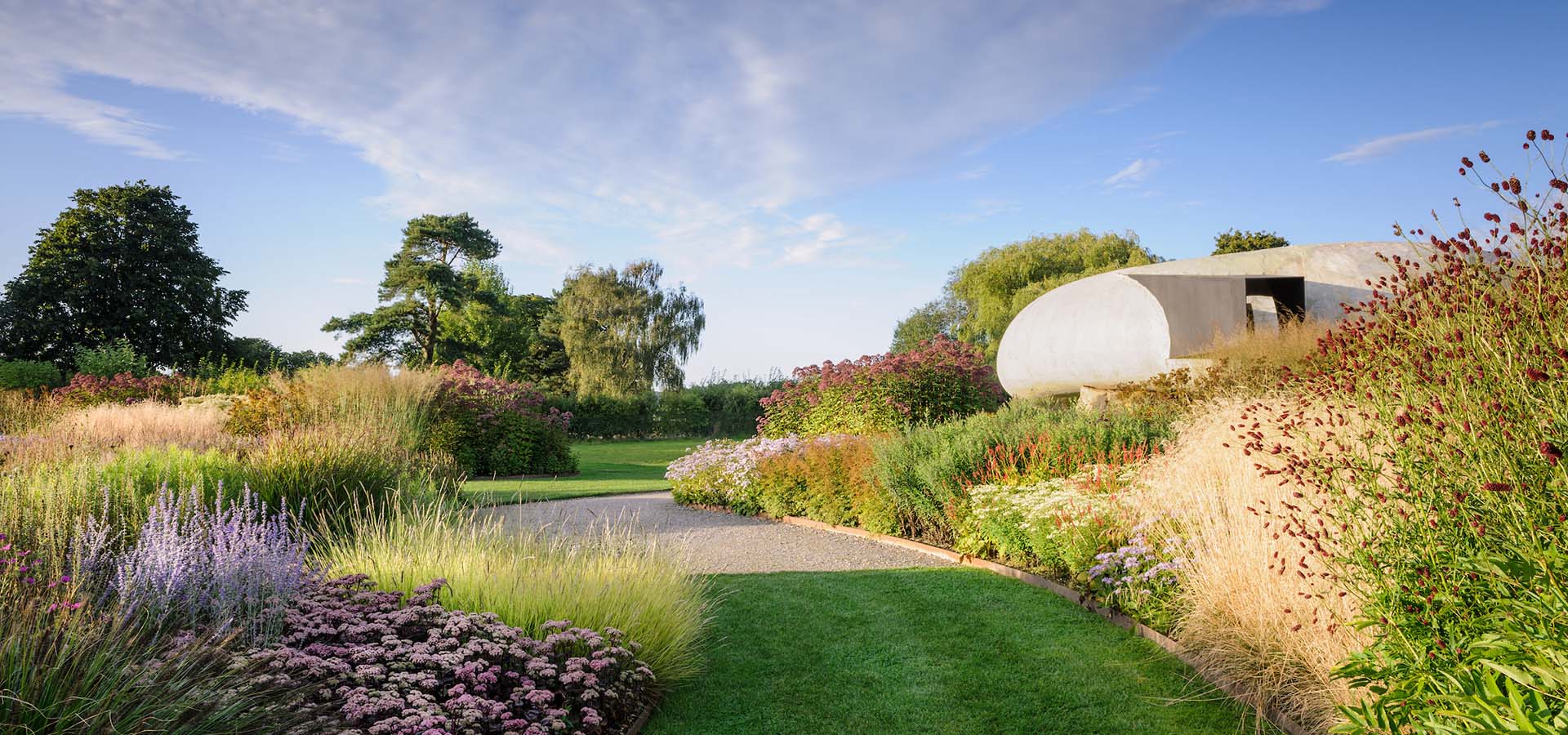 The gardens of the Hauser & Wirth Gallery - Perennial Eden
Created by the renowned Dutch landscape architect Piet Oudolf for Hauser & Wirth gallery, the garden in Somerset, England, is an arty-idyllic location and a botanical manifesto firmly rooted in nature. © Oudolf Field, Hauser & Wirth Somerset. Photo: Jason Ingram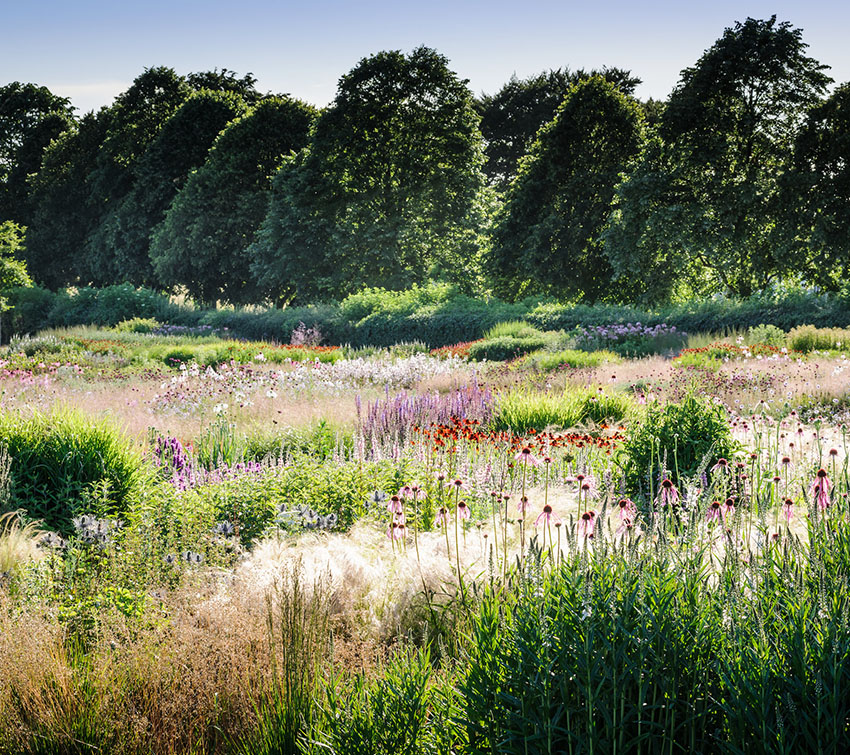 HAUSER & WIRTH SOMERSET
There are extraordinary gardens. Prize-winning gardens. Jardins de curé. And then there's Oudolf Field, a garden that is by definition eternal. This green eden was planted in a nature-conscious manner in Bruton, Somerset county, England, where the famous contemporary art gallery Hauser & Wirth established a multipurpose site hosting art and artistic residencies. Hauser & Wirth  was founded in Zurich in 1992 and today has a global presence: Hong Kong, Los Angeles, New York, St Moritz…. It is well known for its diverse projects intrinsically related to its artistic activity. © Oudolf Field, Hauser & Wirth Somerset. Photo: Jason Ingram
Such is the case for Oudolf Field but also the gardens in Menorca (see box)imagined by the renowned Dutch landscape architect and nursery owner Piet Oudolf, who is the pioneer and champion of the New Perennial Movement. He currently lives in a small Dutch village and since 1982 has been nurturing a gardening manifesto in full liberty and without compromises. Nature, absolute, in its full expression in line with a thought-out and inspired botanical order.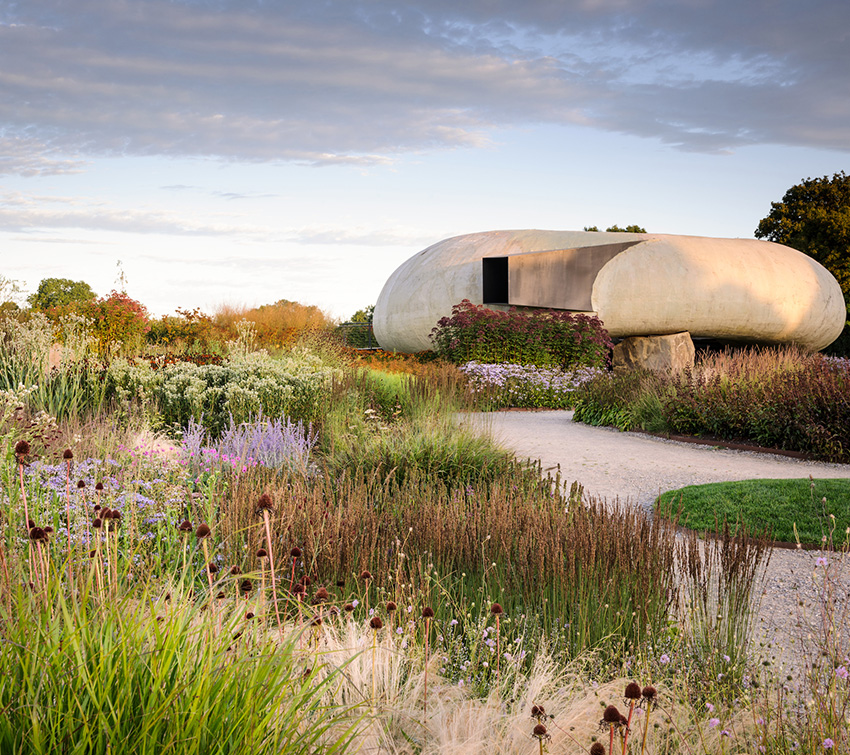 Before the inauguration of Oudolf Field in 2014, Piet Oudolf had designed several other highly acclaimed and award-winning projects notably Lurie Garden in Chicago, The High Line in New York jointly with landscape architect James Corner and Hortus Conclusus of the Serpentine Gallery in London with architect Peter Zumthor. Oudolf Field was the end result of the transformation of a vast meadow (1.5 acres) into a garden traversed by paths and planted with shrubs, trees and more than 25,000 herbaceous perennial species, notably to the exclusion of invasive plants liable to disturb the equilibrium calibrated to the nearest blade of grass. © Oudolf Field, Hauser & Wirth Somerset. Photo: Jason Ingram
Looking at the expertly composed plant patchwork that is Oudolf Field is conducive to immersion that is both serene and stimulating. Hauser & Wirth Somerset has become a destination in itself, a place for reflection on the gardening arts, bolstered by debates and conferences and the publication of several articles and books such as Planting the Oudolf Gardens at Hauser & Wirth Somerset.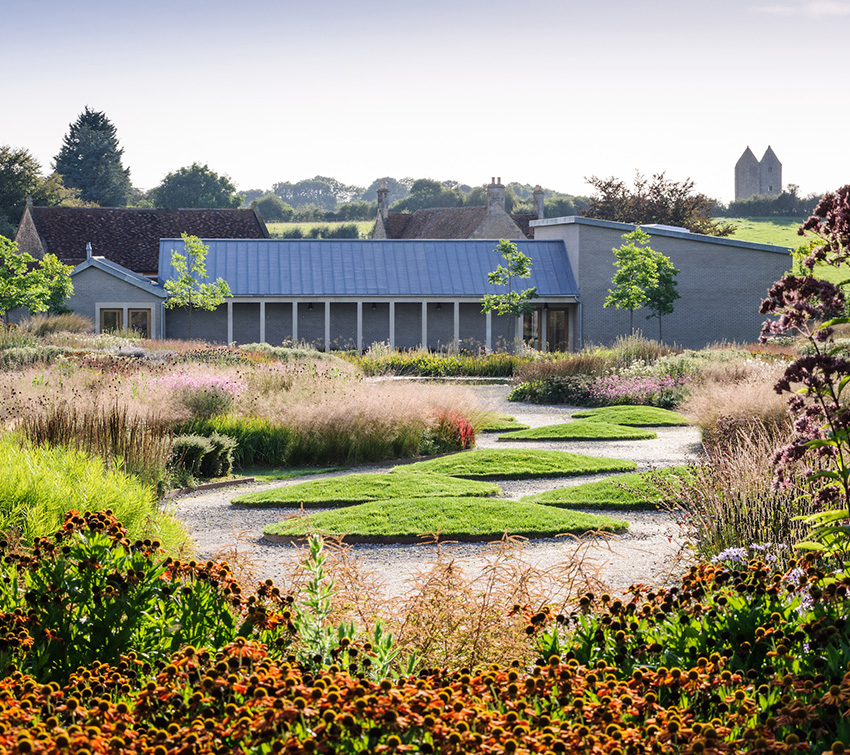 Piet Oudolf created three sites around the Hauser & Wirth Somerset arts centre: a farmyard like pastureland bordering Dursdale Farmhouse, a 6-bedroom guesthouse located opposite Roth Bar & Grill; Cloister Garden, an enclave for contemplation and meditation; and Oudolf Field, whose dimensions can be appreciated from inside the gallery. © Oudolf Field, Hauser & Wirth Somerset. Photo: Jason Ingram
The indoor/outdoor interpenetration is essential for establishing a dialogue between art and nature, between the exhibited works, an  idyllic lifestyle and the seasonal transformations.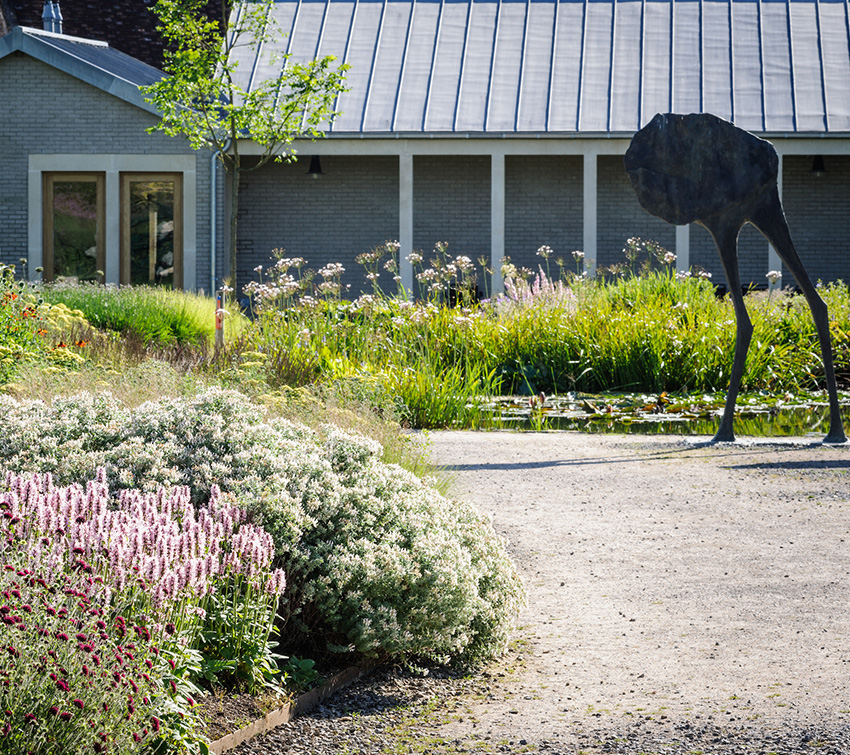 The repertoire of plants, from robust perennials to wild flowers, selected by Oudolf seems to be drawn from a book of spells containing weird and wonderful ingredients: Cimicifuga Brunette, Darmera Peltata, Lobelia Tupa, Monarda Bradburiana… just some examples. Visitors are also free to explore the sculpture route and to experience their own emotions and visions of nature nourished by art and vice versa. © Oudolf Field, Hauser & Wirth Somerset. Photo: Jason Ingram
Oudolf Field was the first project that Hauser & Wirth entrusted to Piet Oudolf; the second, Illa del Rei in Menorca, was inaugurated in June 2021. The art centre occupies the historic site of an 18th century hospital of the British Navy that had fallen into disuse and disrepair.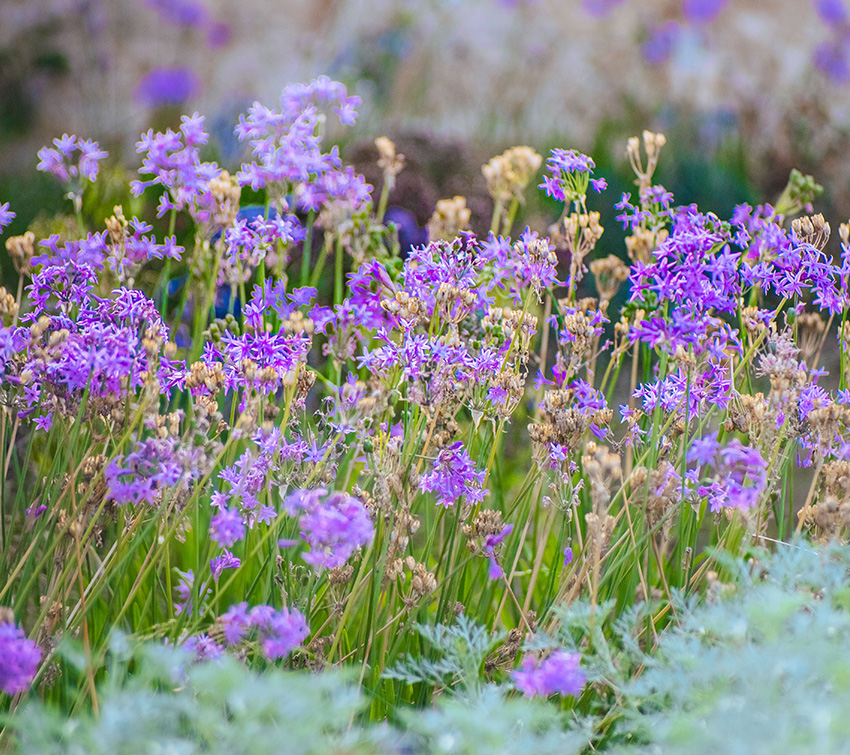 HAUSER & WIRTH MENORCA: A GARDEN ON THE SEA
The three buildings were restored and refurbished by the Paris-based Argentinian architect Luis Laplace. Around them is a wild garden that exemplifies the Mediterranean climate with a profusion of indigenous species: thyme, olive trees, Agapanthus, Mexican feathergrass, succulents, thistles, Perez's sea lavender… The intensely mineral nature of this site led Piet Oudolf to work with the Spanish landscape architect Álvaro de la Rosa. Together they traced the paths and decided where to locate the sculptures by Miro, Louise Bourgeois, Franz West, Eduardo Chilida… Like their Somerset site, Hauser & Wirth Menorca is a hive of artistic activity ⎯though seasonal here⎯ and hosts a restaurant, Cantina, decorated by Luis Laplace. © Oudolf Field, Hauser & Wirth Somerset. Photo: Jason Ingram