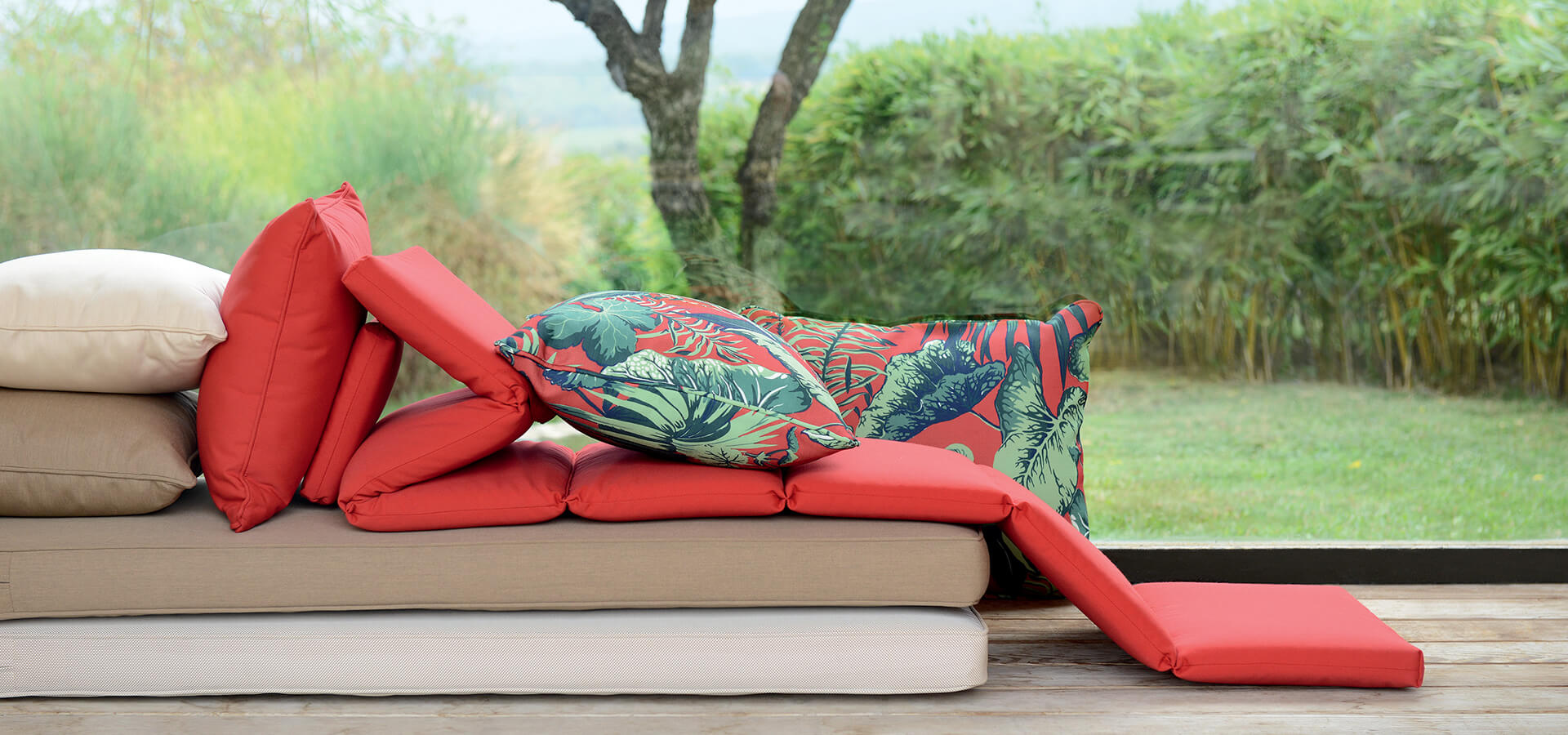 How to maintain your outdoor cushions
All our cushions are made with a water, oil and UV resistant fabric. Maintenance is easy, here are the steps to follow for an efficient result!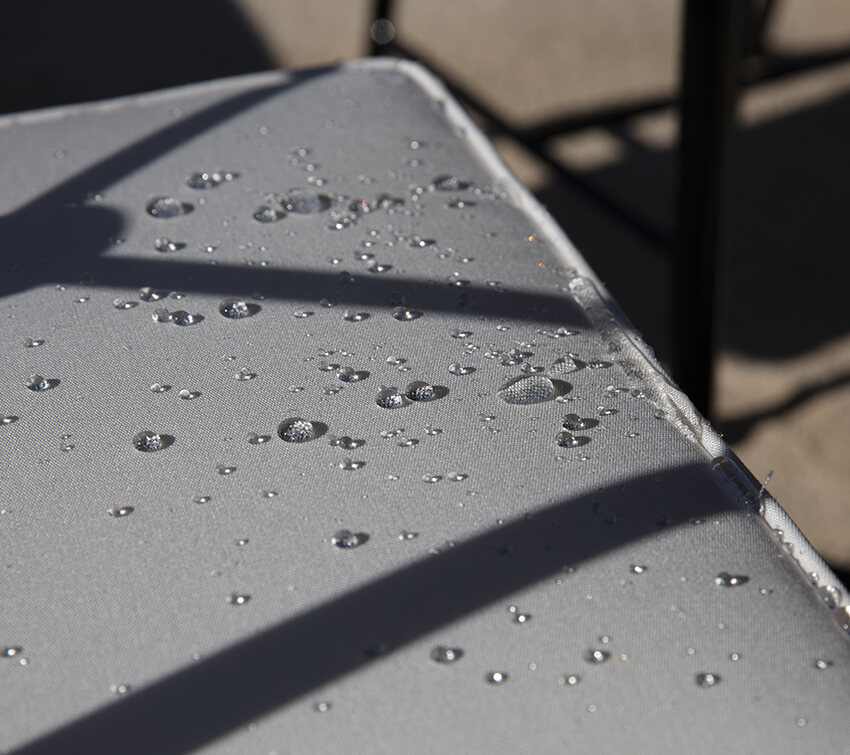 Covering your outdoor cushions
We advise to shelter them in the evening to :
find a dry cushion the next day
extend the life of the cushion
If you wish to protect your furniture and cushions with a waterproof protective cover, such as the ones we offer, we advise: to use it only when the furniture and cushions are dry so as not to trap moisture not to use it for a prolonged period, for the same reason
To keep an outdoor fabric in perfect condition and to delay deep cleaning as much as possible, remove dust with a brush before it sets in, wipe off spills as soon as they occur and clean stains as soon as they appear.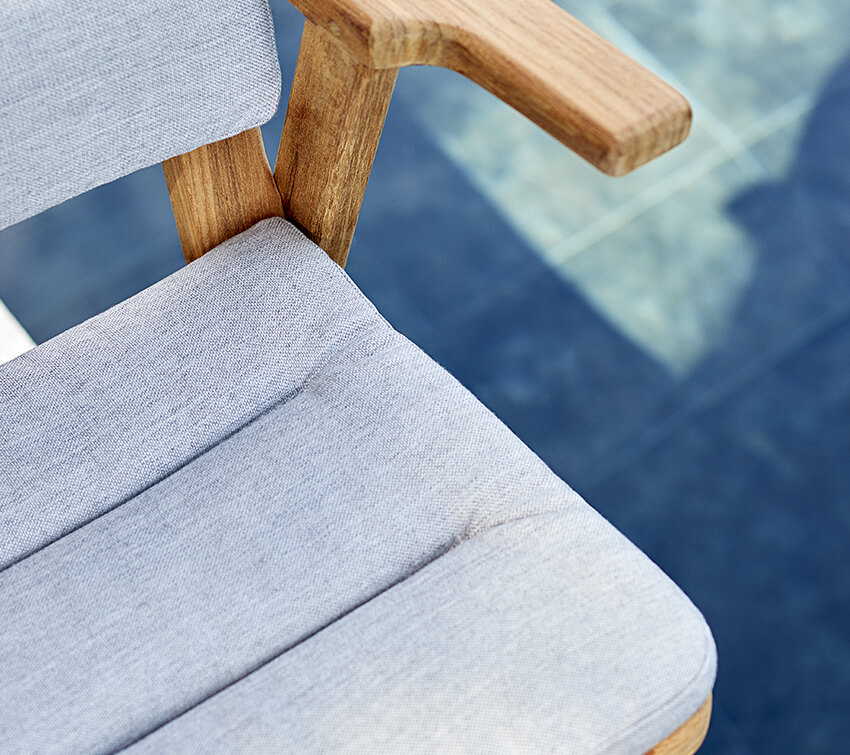 Cleaning Sunbrella Fabrics
Treat watery stains by rehydrating them, dabbing with one hand and drying with the other, on the reverse side, with a clean cloth
Otherwise, you can wash at 30° with the softest possible spin (covers only without filling)
For cushions and mattresses that cannot be removed from their covers, clean them with a jet of water
For greasy stains: dab before applying stain remover. To avoid staining, always dab from the outside towards the center of the stain. Carefully consult the instructions for the products used or ask a dry cleaner for advice.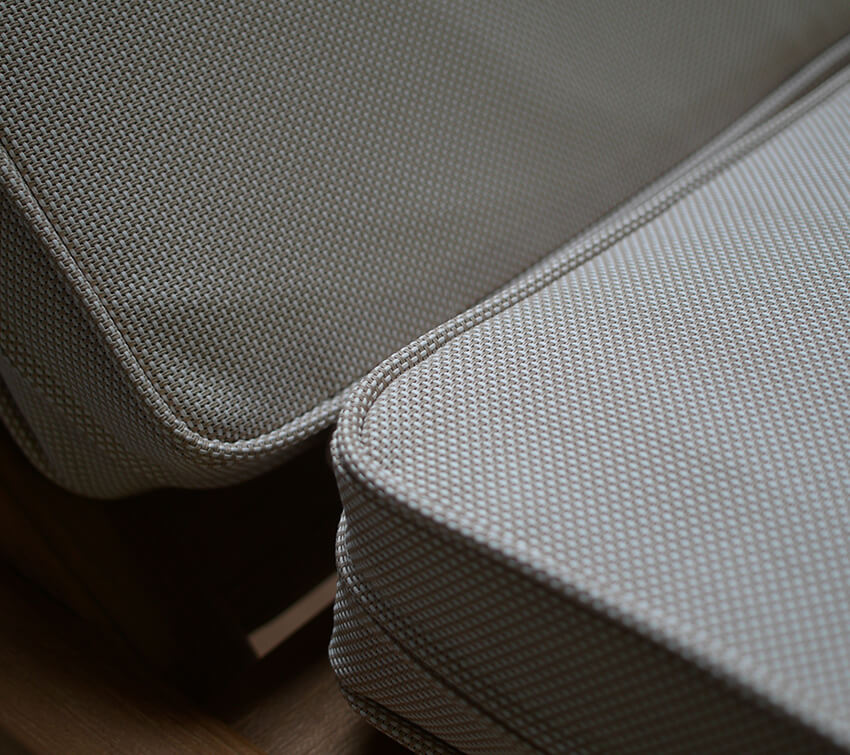 Cleaning the Batyline fabric
We recommend cleaning with a sponge and a jet of water. If necessary, add a little soapy water.
For fabrics that have not been maintained for a long time, it is possible to use the "Batyline Clean Spray" by trying it on the back of the fabric.