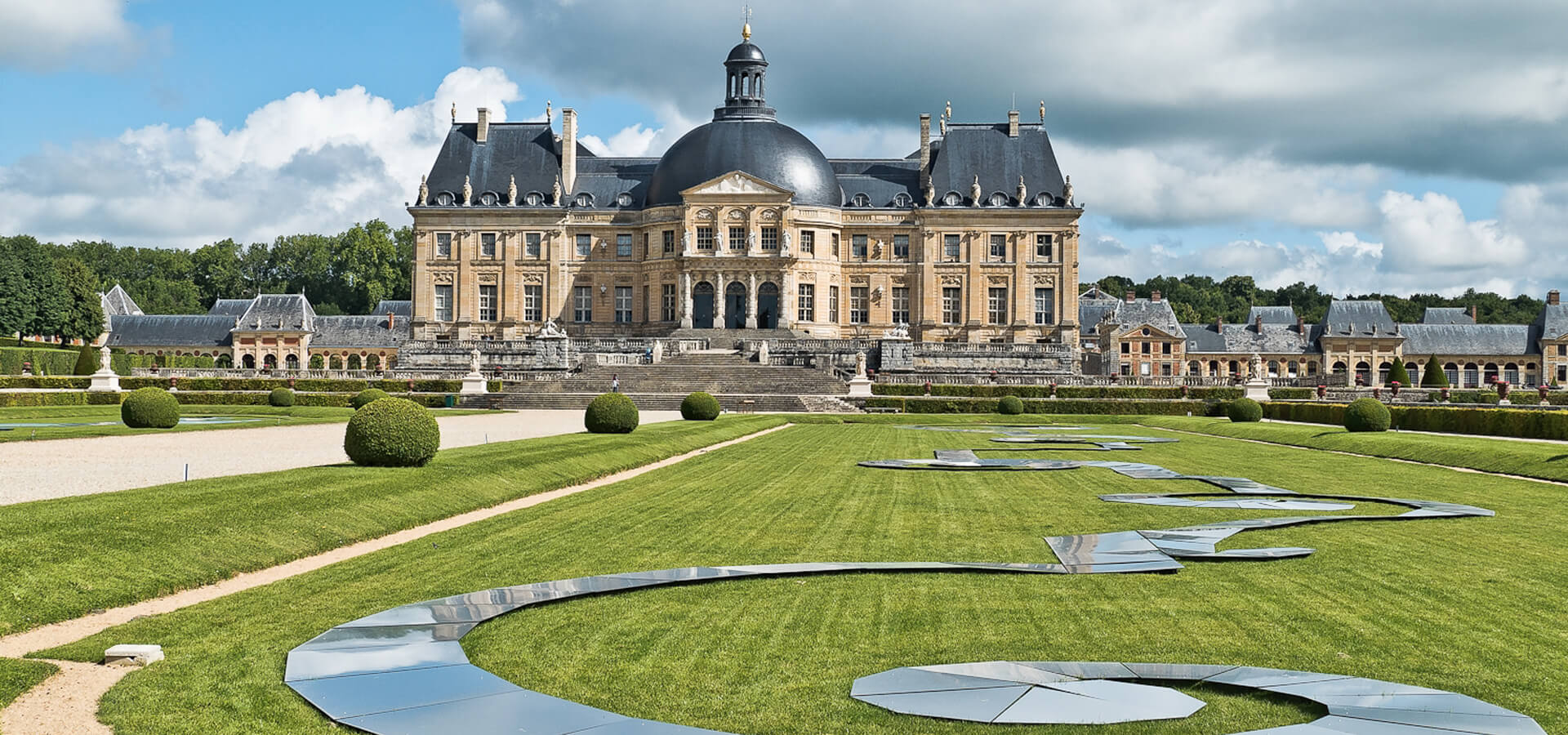 Vaux-le-Vicomte forever
"So one could say that what we see there is a joint masterpiece by Art and Nature" is how Madeleine de Scudéry described Vaux-le-Vicomte in her novel Clélie published in 1660.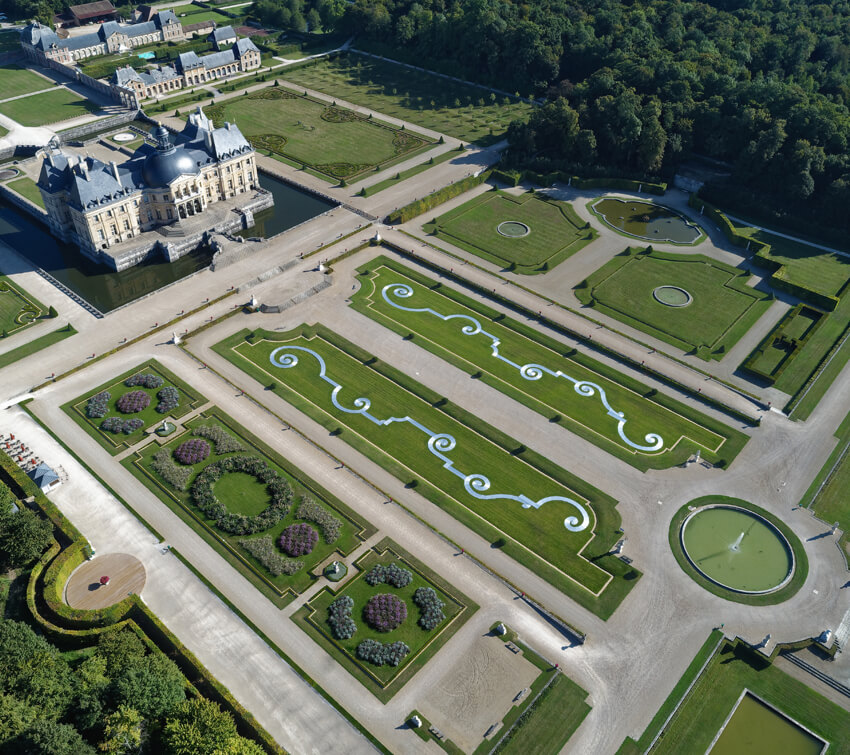 Fabulous heritage
In the 17th century, the gardens designed by André Le Nôtre for Vaux-le-Vicomte revolutionised landscape gardening in Europe by melding artistic genius with mathematics to create a wonderful illusion! Nothing was left to chance. The long perspective that disappears from view seems to push back the bounds of the garden to the horizon. Perfect formal design characterises the wide paths, which are perfect for strolls and also provide surprises and discoveries. Jets of water provide a scintillating display reminiscent of perfectly cut diamonds. The streams, water mirrors, waterfalls and cascades, torrents, rivers and canals take visitors on a magical journey to Cythera.
Embroidered lawns, links with the past
Gardens are, by definition, ephemeral. The box trees adorning the lawn were decimated by their namesake moth and the decay was such that they were pulled up in 2018, threatening the embroidery patterns imagined by André Le Nôtre then respectfully revised by Achille Duchêne at the end of the 19th century. In response, the Vogüé family, owners of the domain since 1875, launched a call for proposals for the creation of contemporary works that "blended in harmoniously with the domain's landscape". It is the responsibility of the latest generation, the fifth, "to take the long view, to invest the time required in order to uphold the mission of preserving, sharing and bringing to life this heritage".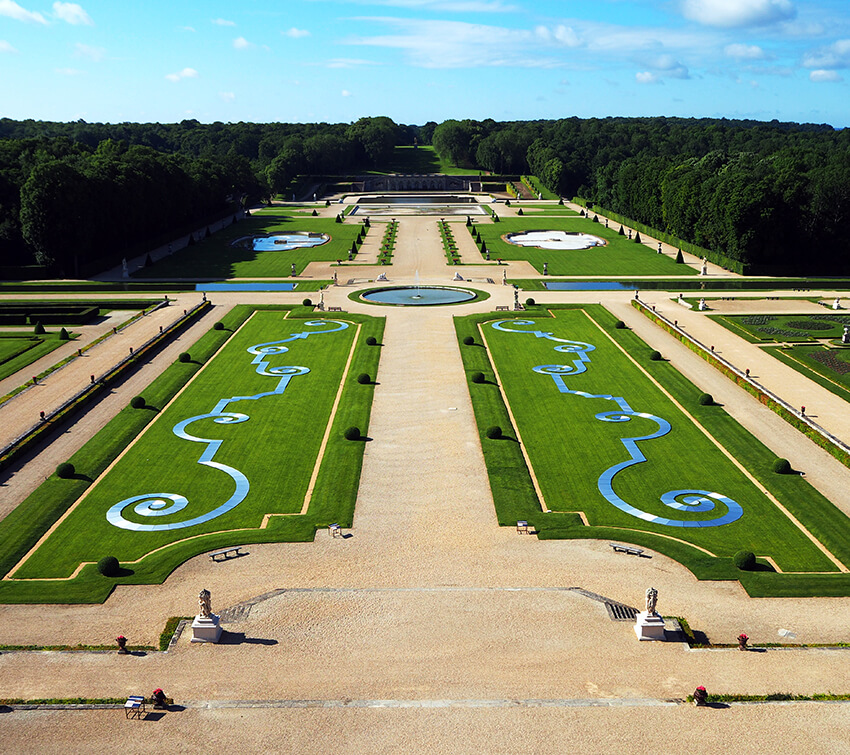 Between water and sky, the audacious ephemeral ribbons by Patrick Hourcade
The selected proposal stood out from the rest because its designer, Patrick Hourcade, made the humble and inspired decision to maintain continuity with André Le Nôtre and Achille Duchêne. Drawing inspiration from the original motif of the embroideries, arabesques, he reimagined their contours using aluminium plaques assembled together like long satin ribbons. Today the Ephemeral Ribbons are sublimated by the reflections of the sky on the metal, recalling the water features of Vaux-le-Vicomte. The overriding sentiment among members of the public is that the installation looks like it has always been there — surely the ultimate seal of approval demonstrating how well it remains true to the spirit of the domain!