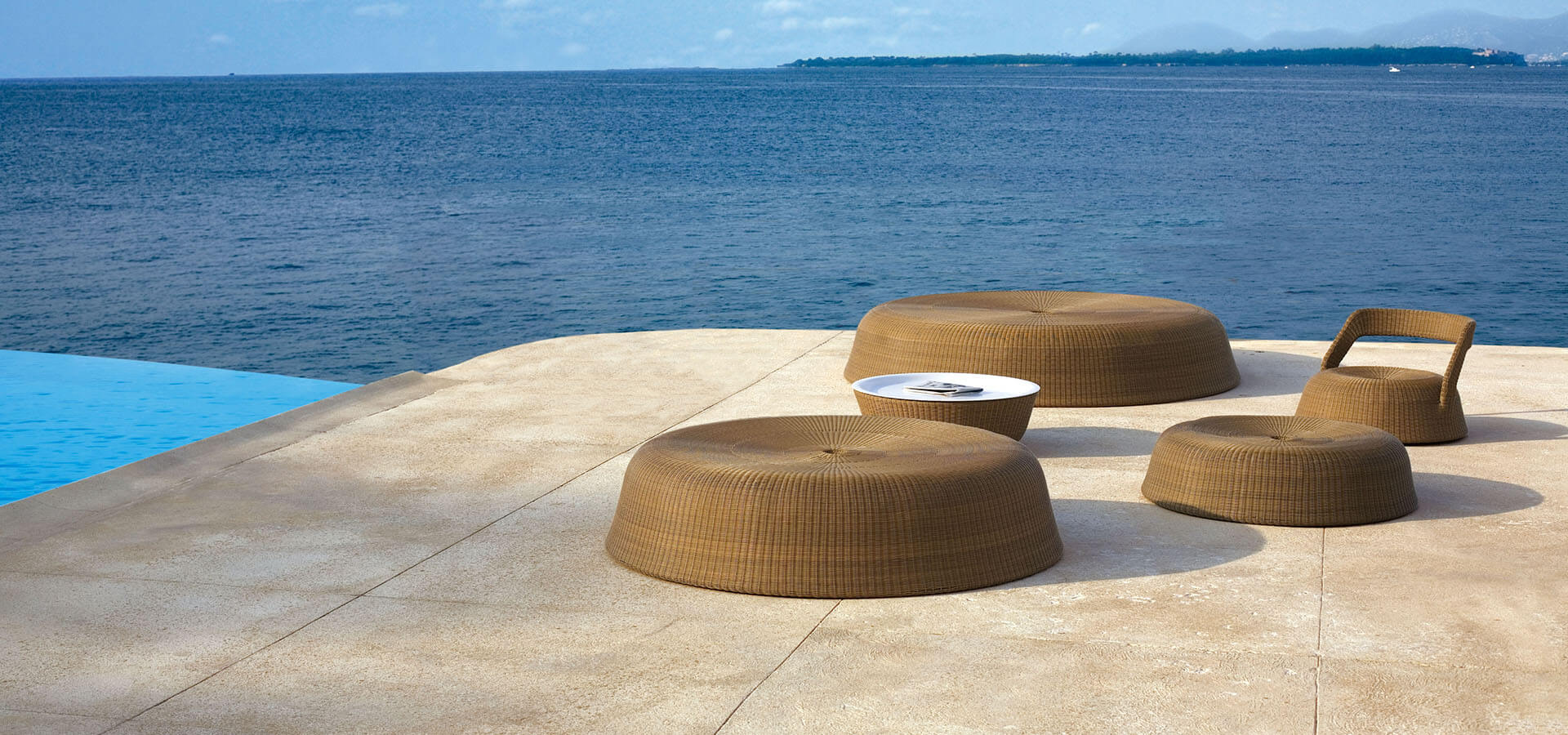 Woven resin
Woven resin is an imperishable synthetic fibre. This material is extremely light and easy to move. It keeps its colour and is fully recyclable.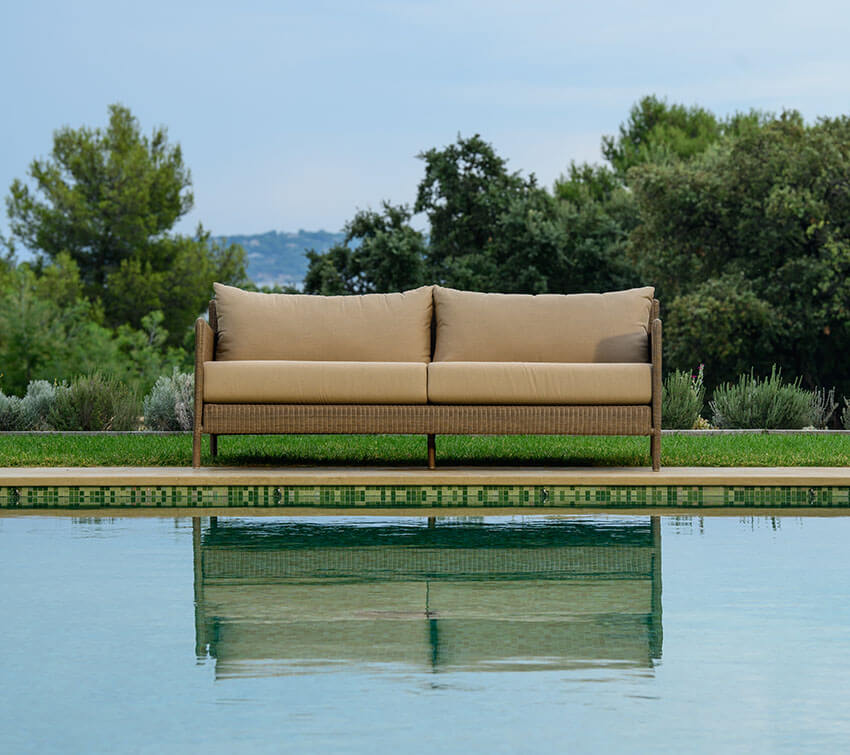 A haute couture mesh ideal for the outdoors
At the start of the 2000s, Tectona incorporated woven resin into its furniture collections. This 100% recyclable material, made from polyethylene, is remarkably light and malleable; resulting furniture is easy to move and has fluid contours.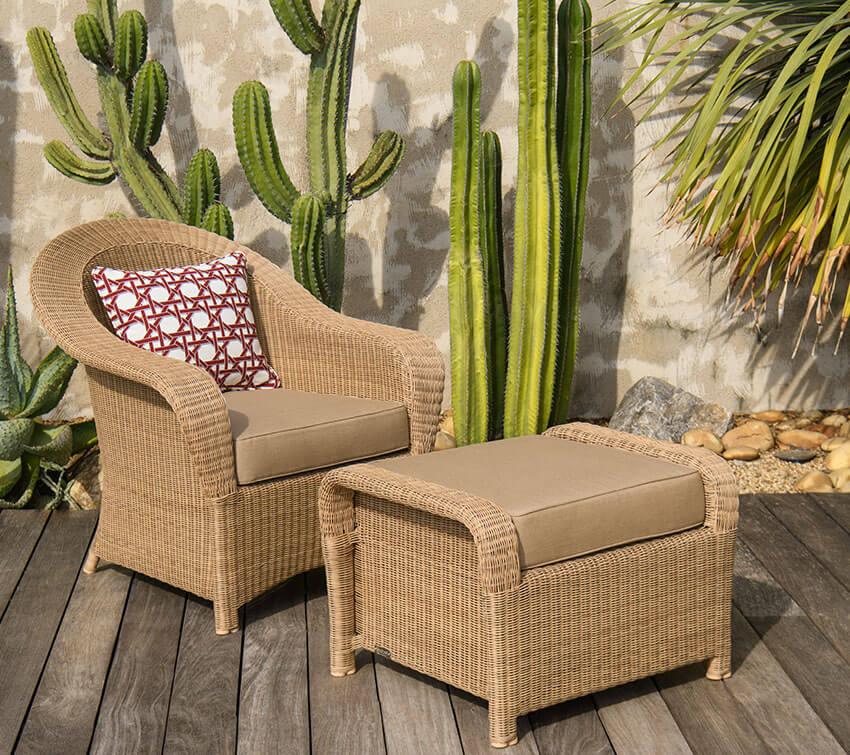 The ideal combination: woven resin and aluminium
The resin is manually woven onto an aluminium structure, which makes the weave particularly resistant. One of the many qualities of woven resin is that it needs minimal care: as it is a smooth, non-porous material, dirt does not become encrusted. Shanghai by Christophe Delcourt and Pebble by Ronan and Erwan Bouroullec are two of our iconic collections made from a woven mesh.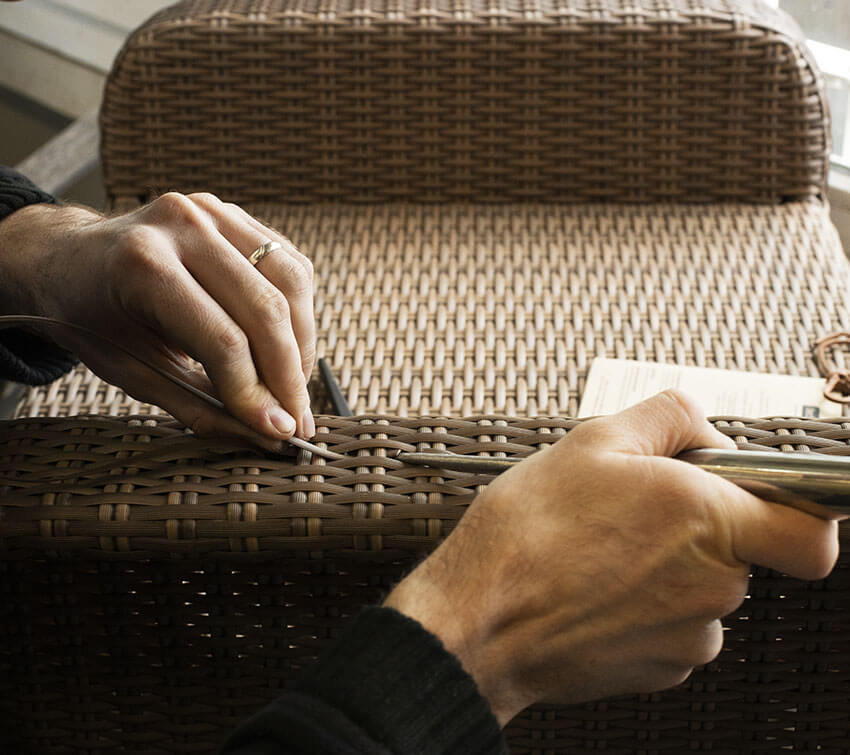 Caring for resin
Minimal care
Cleaning with soapy water and a brush is perfectly adequate. While highly resistant, the resin remains susceptible to damage from cigarette burns and cuts, both of which necessitate either rewelding (using a soldering iron) or replacement.
Tips
The longevity of woven resin furniture depends on light intensity and temperature variations.
It is highly inadvisable to use abrasive materials (metallic brushes) as these may scratch your furniture. Solvents and bleach are also harmful to the resin.
If you want to put your furniture into storage during winter, use an appropriate cover.