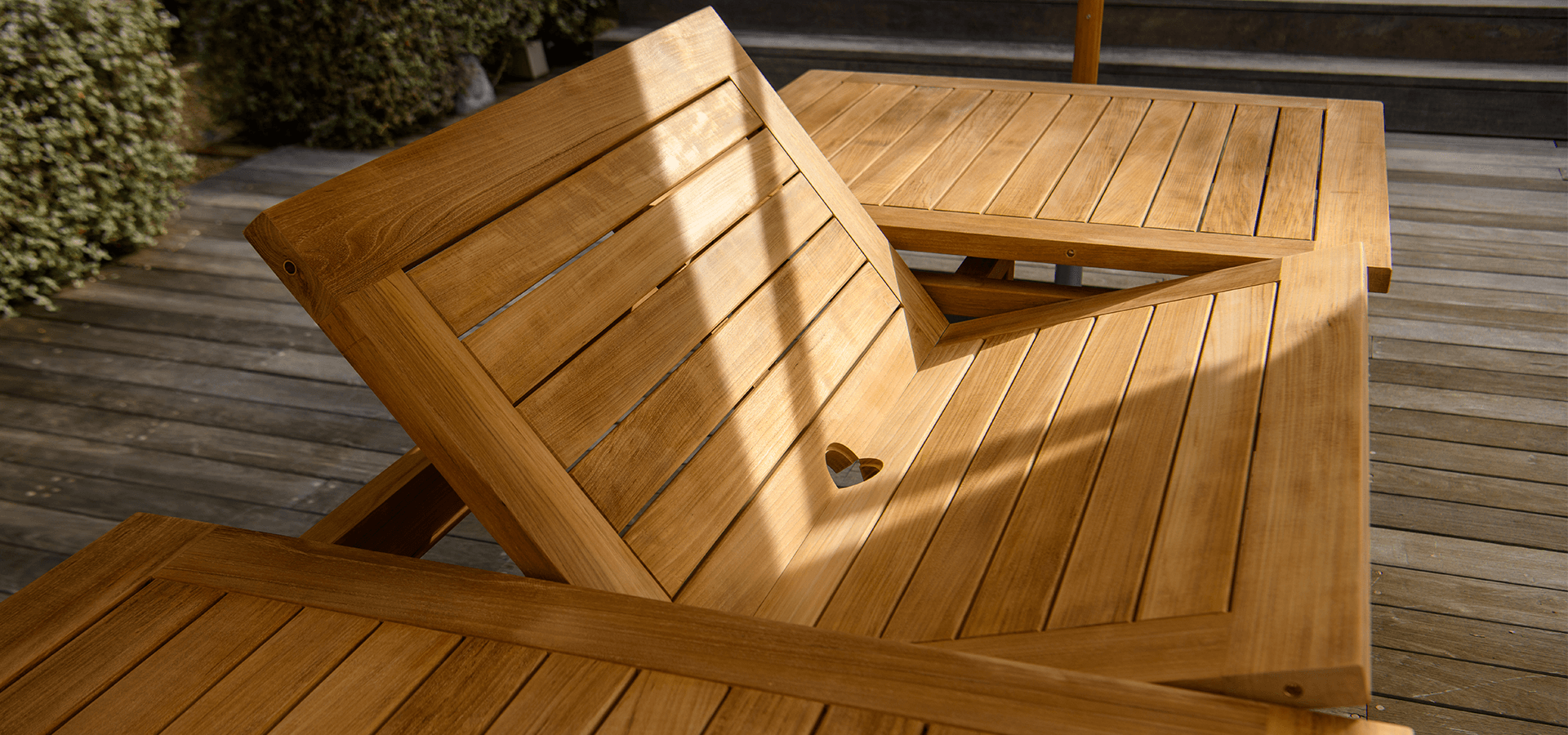 Butterfly leaves: ingenious and practical
The butterfly leaf system in the Arlington and Sterling tables makes it easy to pass from 8 to 12 guests. The system, tested to perfection in Tectona workshops, incorporates a leaf divided into two along the middle; the leaf evokes a butterfly's wings when deployed.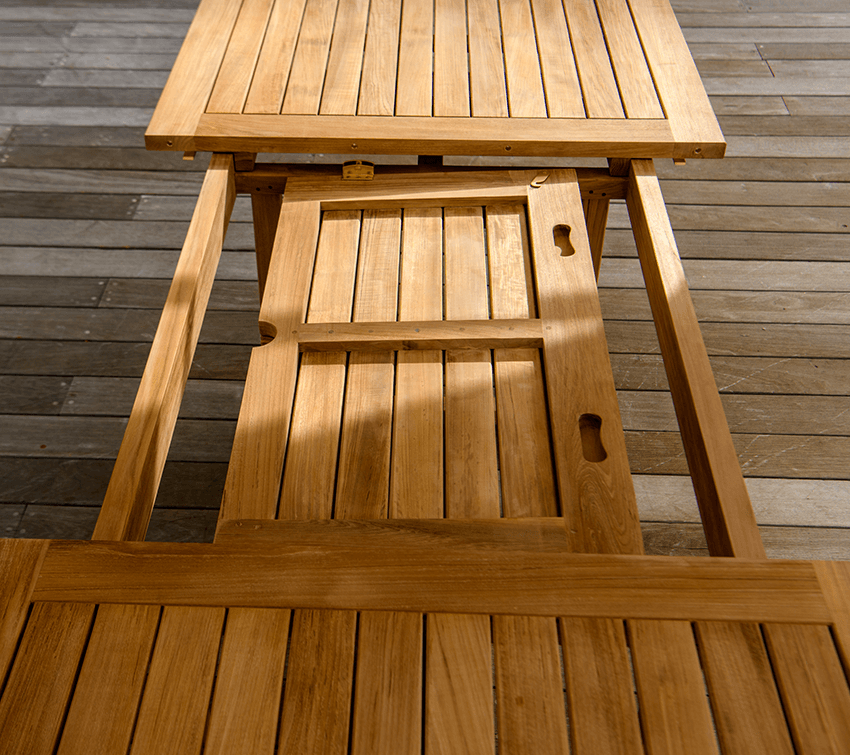 An ingenious system
The crease runs parallel to the long axis of the table; when you don't need extra space, the system allows you to fold then displace the leaf so it comes to rest inside the table itself, fully hidden from view under the tabletop. At the crux of the ingenious system is the position of the leaf's rotational axis, which  allows it to slide into its secret "home" when not needed.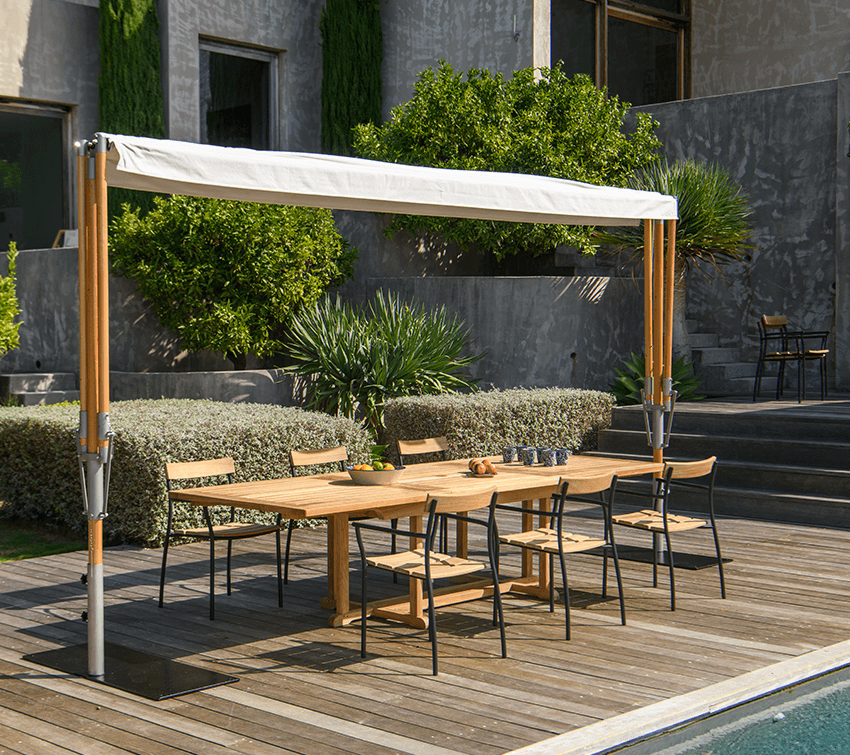 Ease of use
The ease of use of the butterfly leaf is inversely proportional to the level of cabinetmaking proficiency called upon, particularly the carefully crafted mortise and tenon joints that allow the various elements of the leaf and the tabletop to fit together perfectly. The solidity of the table leg assembly is reinforced through use of specially designed stabilising dowels that resist the strains generated when the leaf system is deployed.