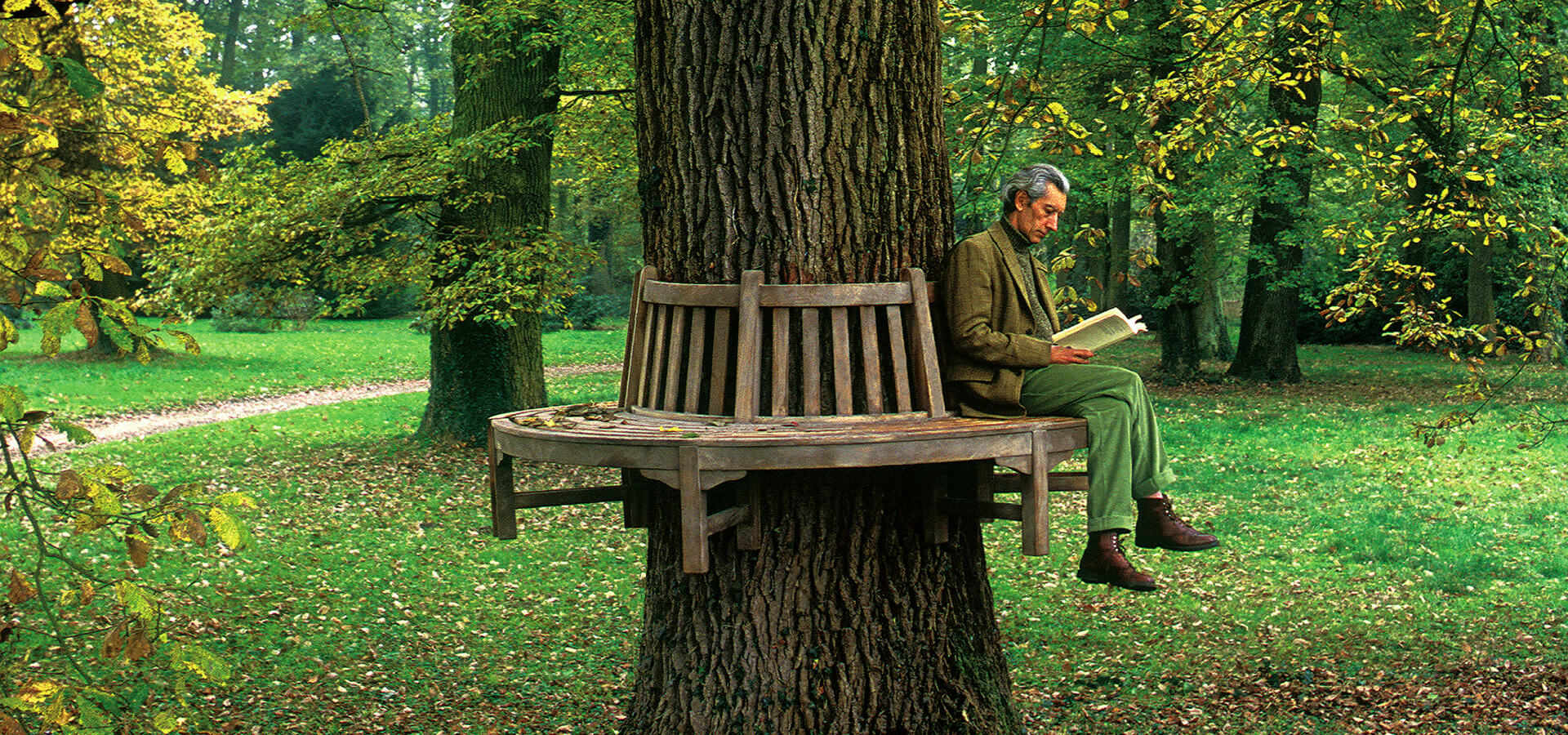 Time. Materials. Design.
The now-iconic image of a man immersed in reading while sitting on a Circle Bench encircling an oak tree and who is lifted into the air as the tree grows encapsulates our philosophy: inspired furniture, bringing together traditional craftsmanship and functional design adapted to life outdoors, and built to last.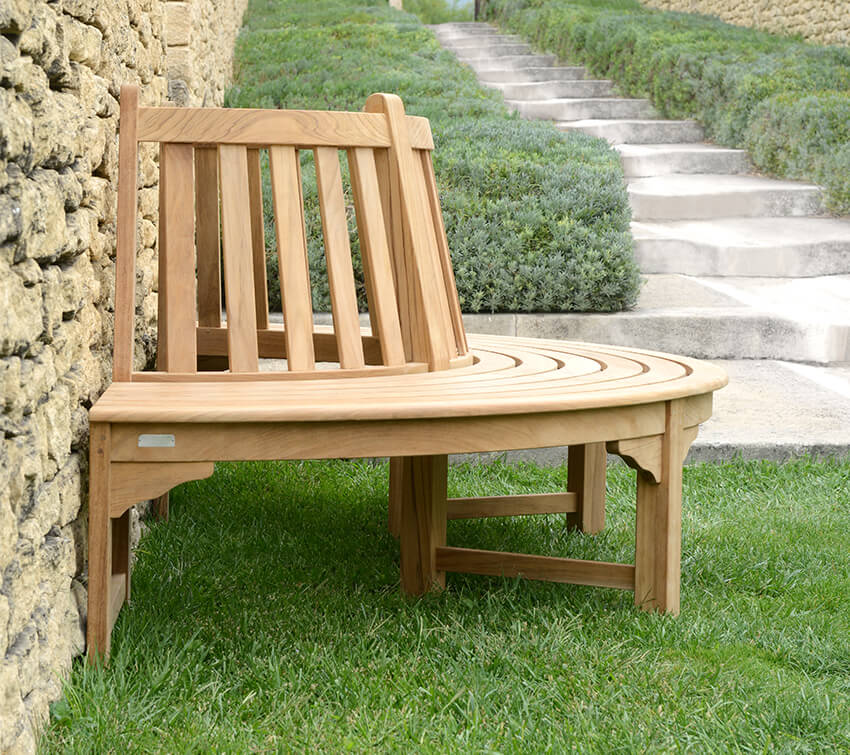 Time
Time is our ally. Time passes from one generation to the next, from season to season, and magnifies our furniture in whatever natural setting they reside.
Materials
The sturdiness of carefully selected noble materials, the skills of our craftspeople and our traditional know-how are the guarantees of our quest for excellence.
Design
Creativity is what drives us. It underlies furniture that attained icon status over time. Whether classic or contemporary, Tectona creates a link between the past and the future and disseminates French art de vivre with elegance and imagination.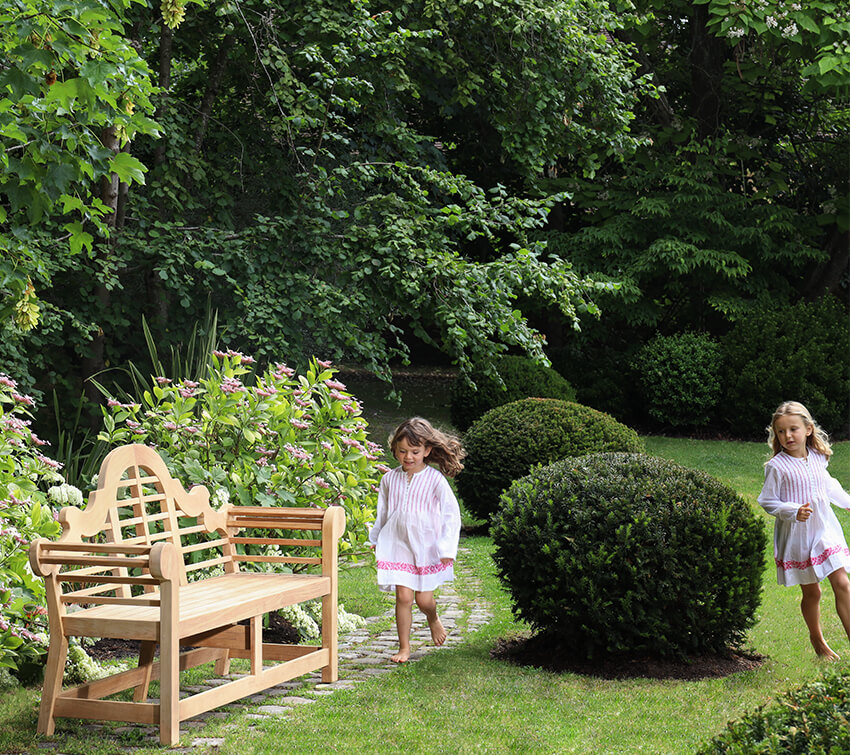 The art of slow living.
Shared moments…
Rediscover the joys of experiences that seem like they should last forever. The type where you simply forget about time in the midst of engaging conversations, delicious food and the company of family and friends. We like to think that Tectona furniture is conducive to such moments, not least by the comfort of the seating pieces and the naturalness of forms that transition imperceptibly from one generation to the next.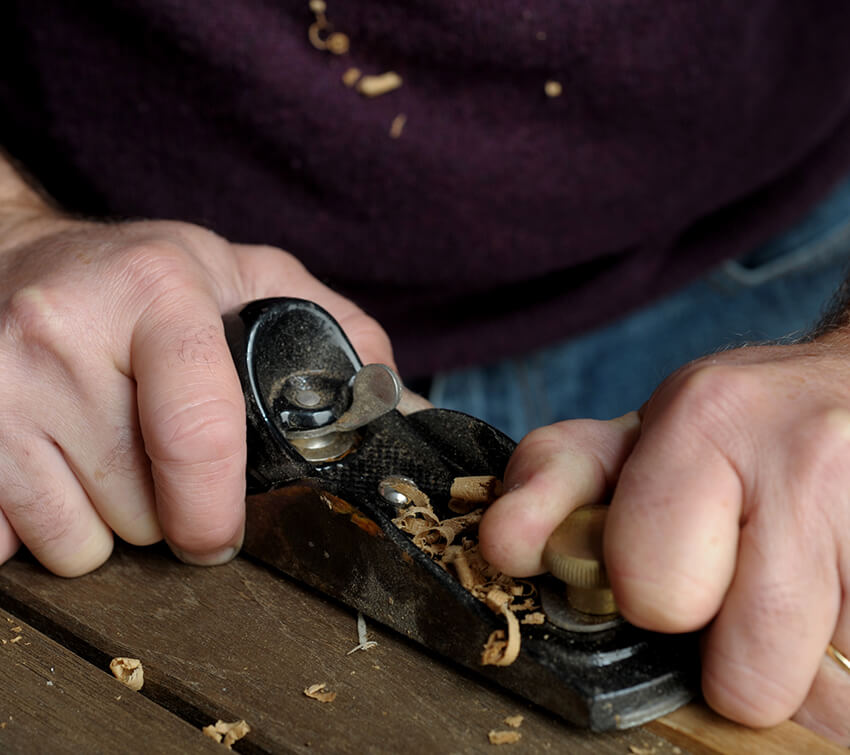 Durable materials
Tectona decided to focus on three materials: wood, woven resin and aluminium, used alone and in combination. All three have reaffirmed time and time again Tectona's pledge to make long-lasting furniture resistant to external aggressions such as sunshine, rain, wind, sea air and sun cream…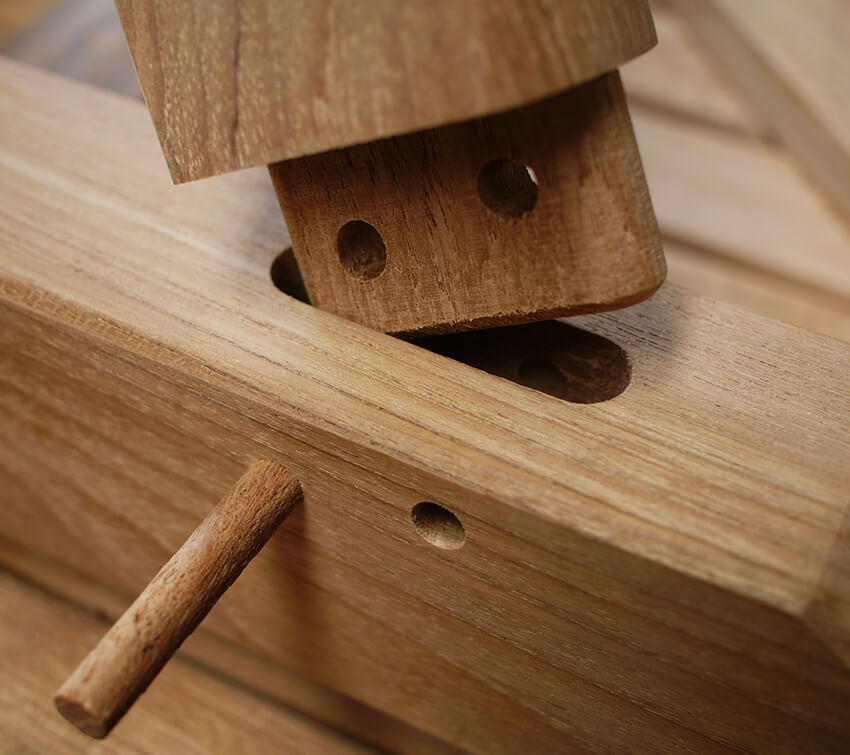 Resistant materials
When working with wood, traditional cabinetmaking techniques are used to ensure the sturdiness of furniture. As such, only entire wood sections are used; assembly is always by mortise-and-tenon joints, reinforced with dowels designed to exert a stabilizing pulling effect. The same quest for quality and sturdiness is present with Tectona's two other favoured materials: woven resin and aluminium.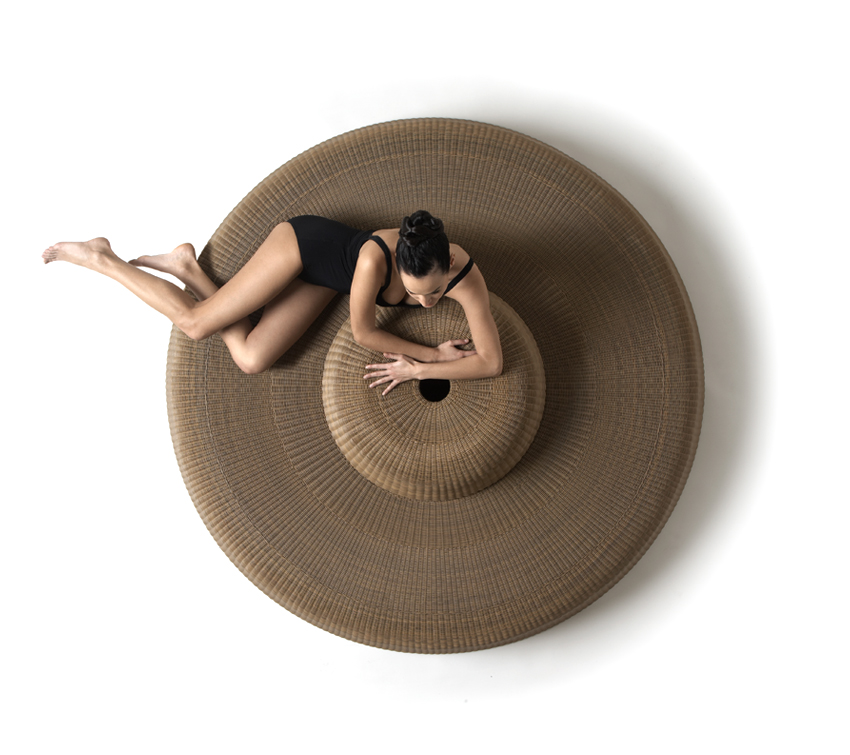 The creative spirit
The history of Tectona is intertwined with the history of contemporary design. Tectona nurtures strong relationships with designers, a dialogue set in motion as far back as the early 1990s with Andrée Putman. The creation of Studio Tectona underlined our commitment to sparking creativity through collaborations with modern designers, such as Ronan and Erwan Bouroullec, BIG-GAME, Pierre Charpin, Christophe Delcourt…