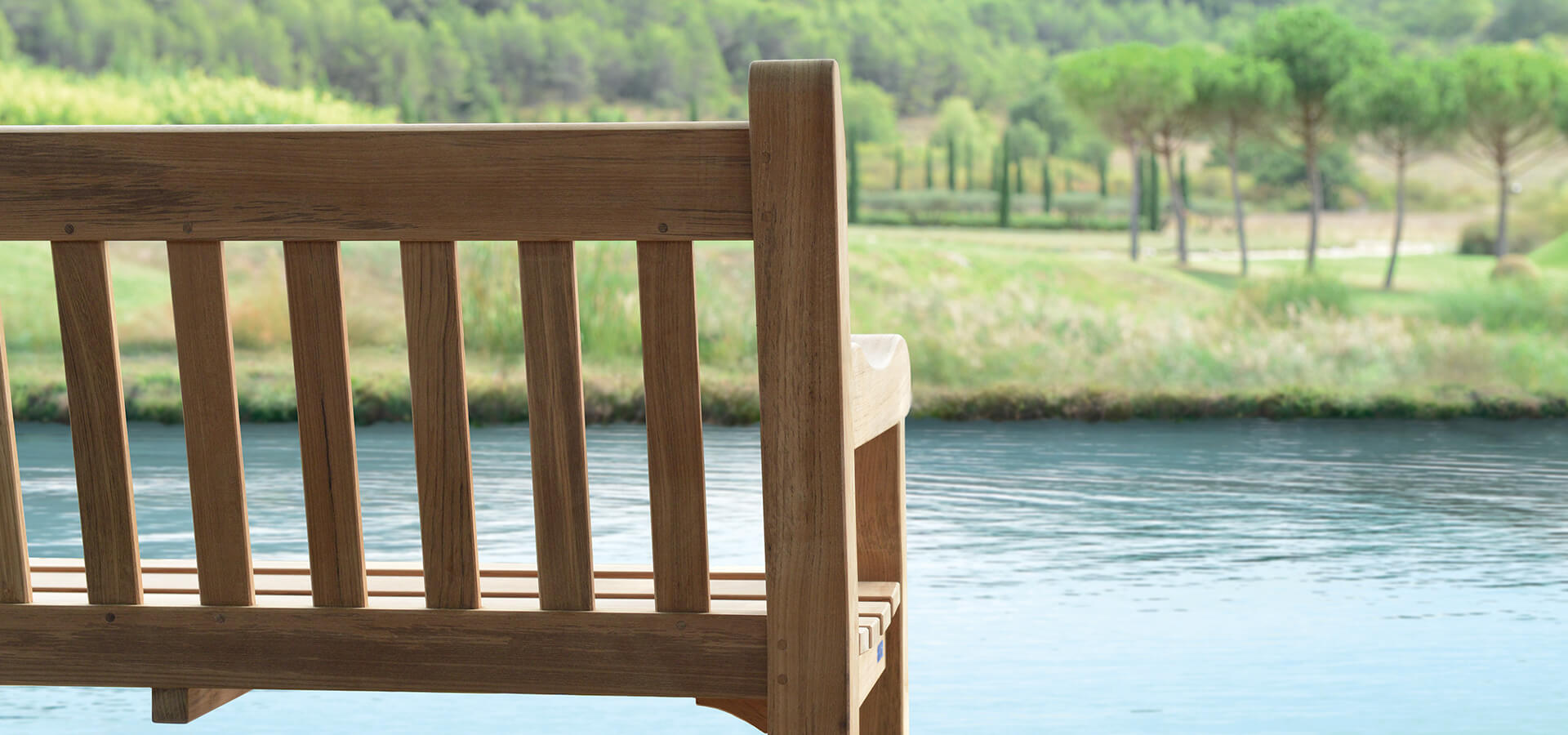 Another bench, another piece of history
Most certainly you have come across it while walking along a path in prestigious gardens. Maybe you sat down to admire a particular view, to relax, to read a book or to chat. Indeed, it would be quite a feat to walk past it without taking the opportunity to pause on what is an attractive and also extremely comfortable bench, built to last.
From Royal Navy vessels...
Glenwood is inspired by outdoor English furniture that appeared in the 19th century. At the time, many British carpenters and cabinetmakers were salvaging teak from the decks of the navy's vessels at the end of their sea life. This new use of teak had a lasting effect on the British style, particularly as applied to benches in parks and gardens.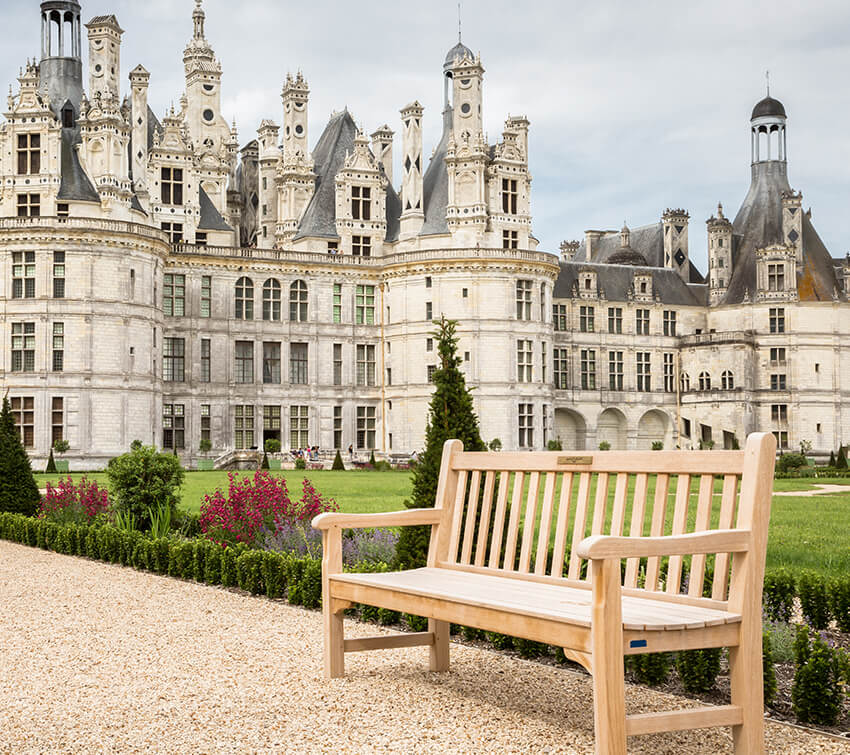 …to the most beautiful gardens of France
Glenwood, designed for a long life outdoors, owes its durability not only to teak but to the use of traditional dowelled mortise-and-tenon joints and the sculpting of the rear legs, cut from a single block of teak. Glenwood can be found at many famous sites, such as the Musée Rodin, the estate of the Château de Chambord and, for over three decades, in the Vaux-le-Vicomte gardens.