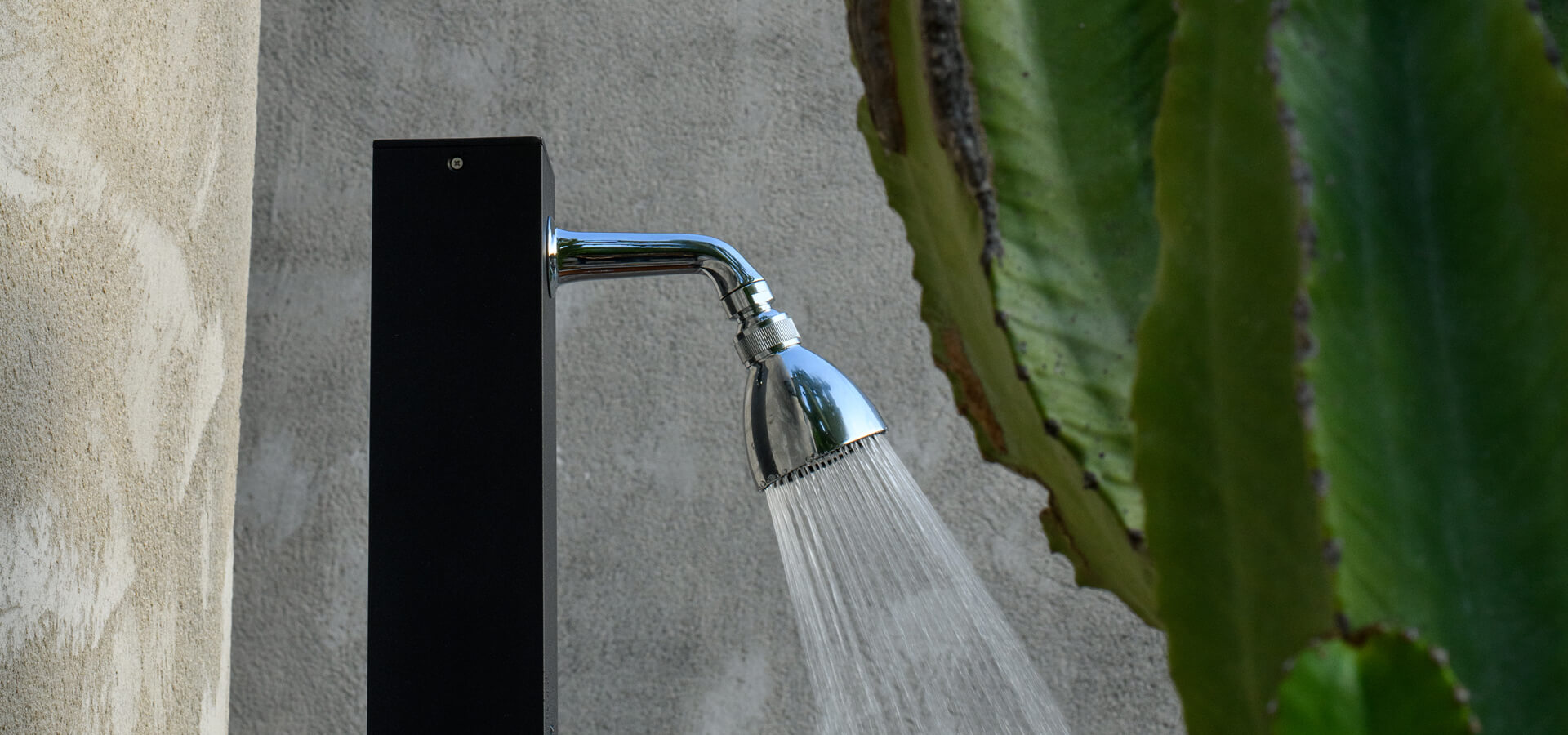 Showers
Tectona is a specialist in outdoor showers, offering a wide variety in teak or stainless steel. All have been designed to blend in with their environment but of course are also easy to use and have long-lasting corrosion resistance.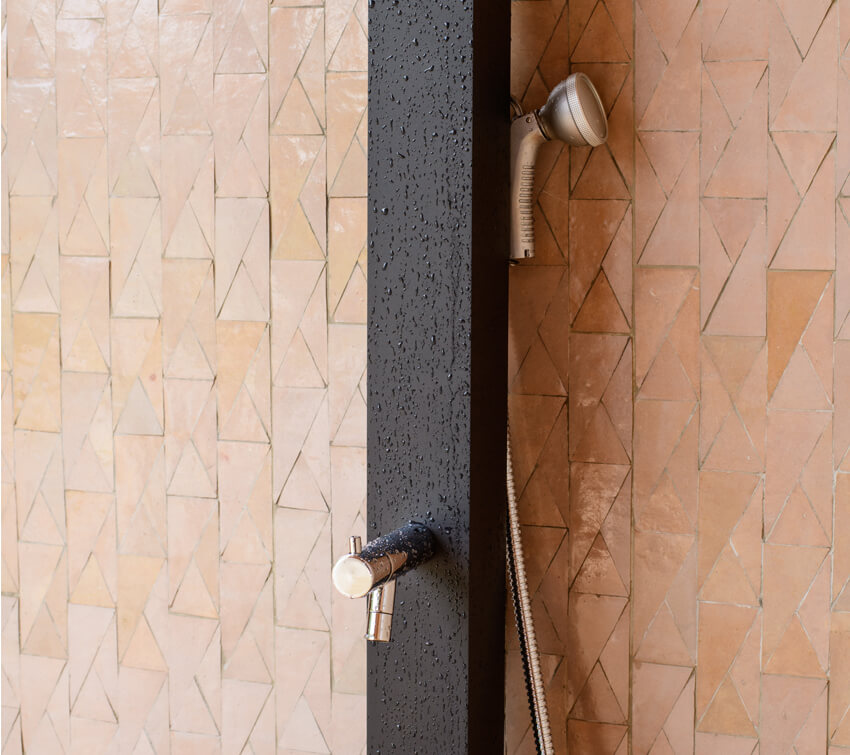 Winter storage
It is easy to care for outdoor showers. It is very important to winterize your outdoor shower. This entails the following: turn off water supplies to the shower, disconnect all of the shower's water inlets and leave all the shower's taps in the open position.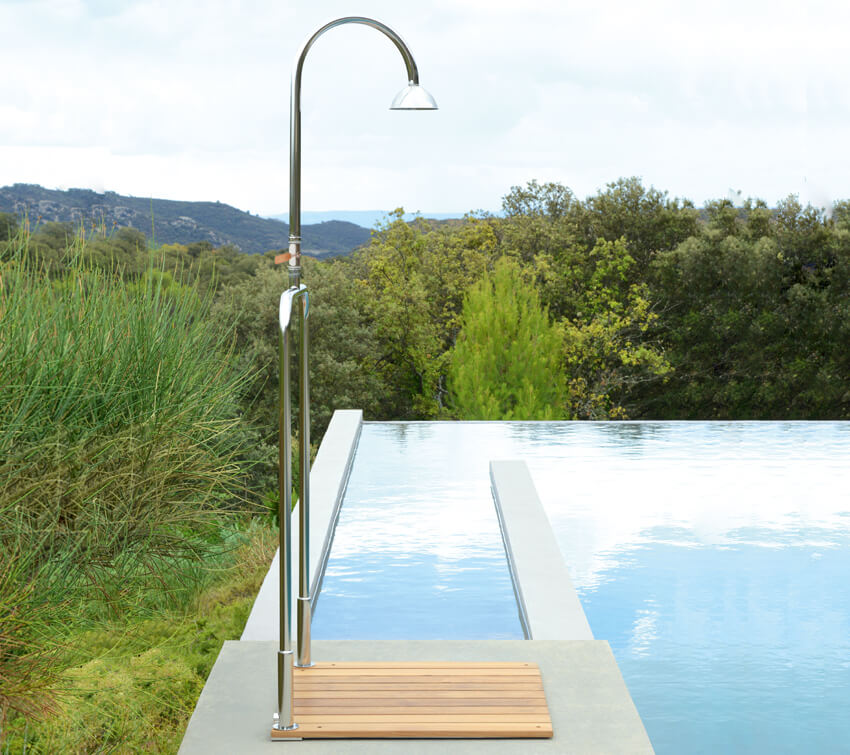 Care advice
For showers with a handheld showerhead, we recommend that you unscrew the flexible hose from the showerhead so that water does not remain in the curved part of the flexible hose.
For showers equipped with a thermostatic tap, we recommend that you remove the thermostat cartridge because it is the part most sensitive to cold.
For showers in stainless steel or in powder-coated steel, use a standard stainless steel cleaner.
For showers in wood, we recommend that you clean once a year to remove impurities, using soapy water and a gentle brush.