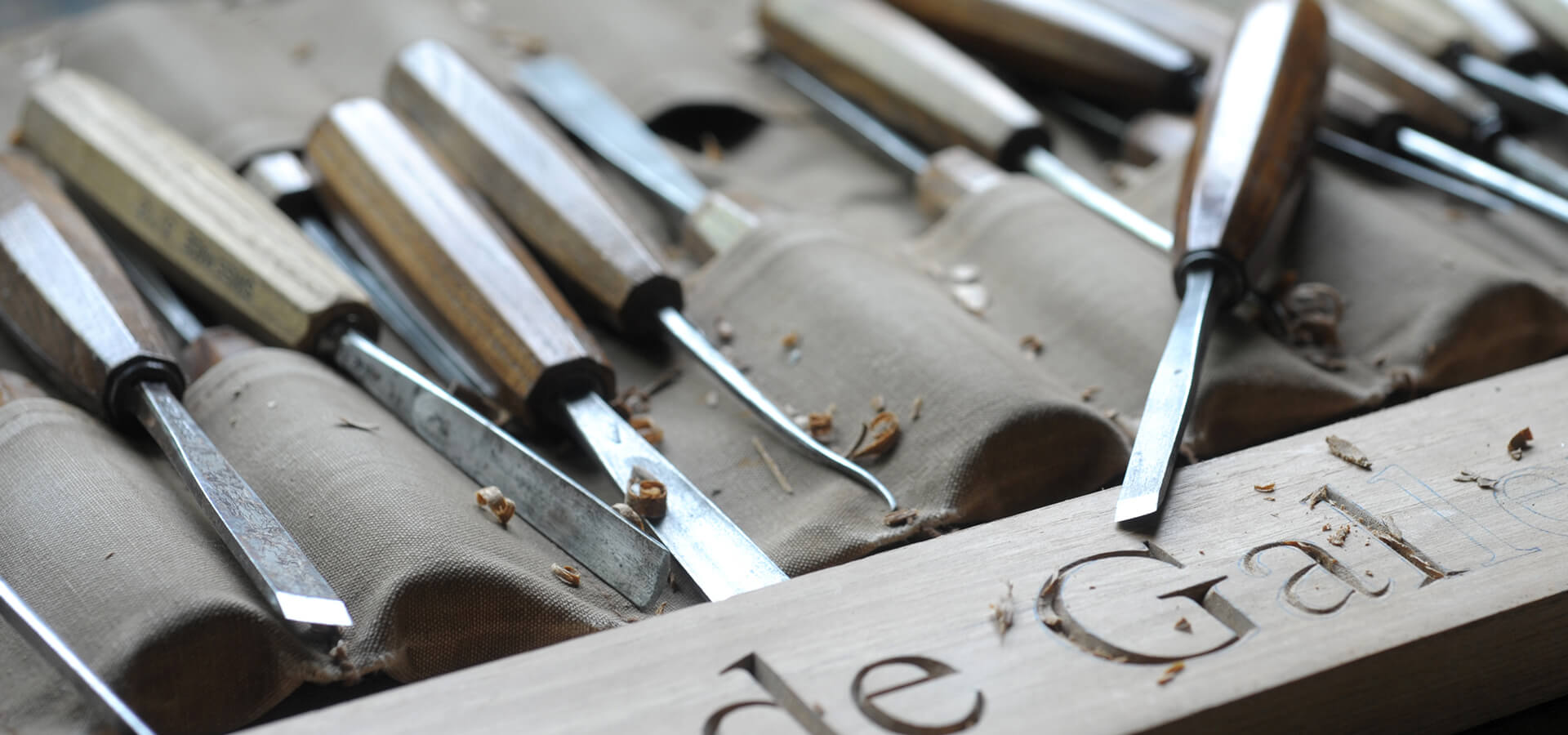 The Tectona workshop
It was in Normandy, in the tranquil Pays de Caux, where Tectona decided to establish its prototyping workshop in 2003.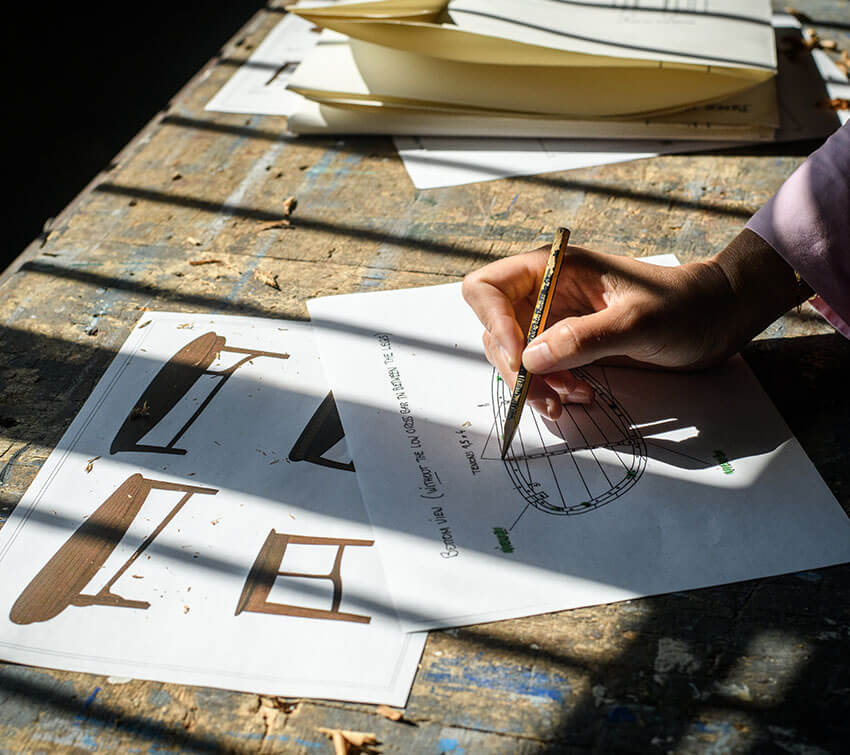 From design to prototyping
During this critical stage, the creations of designers, but also in-house creations, are scrutinised, reworked and refined before coming to life in 3D at the prototyping stage. At each step, the prospective product is thoroughly checked before being validated.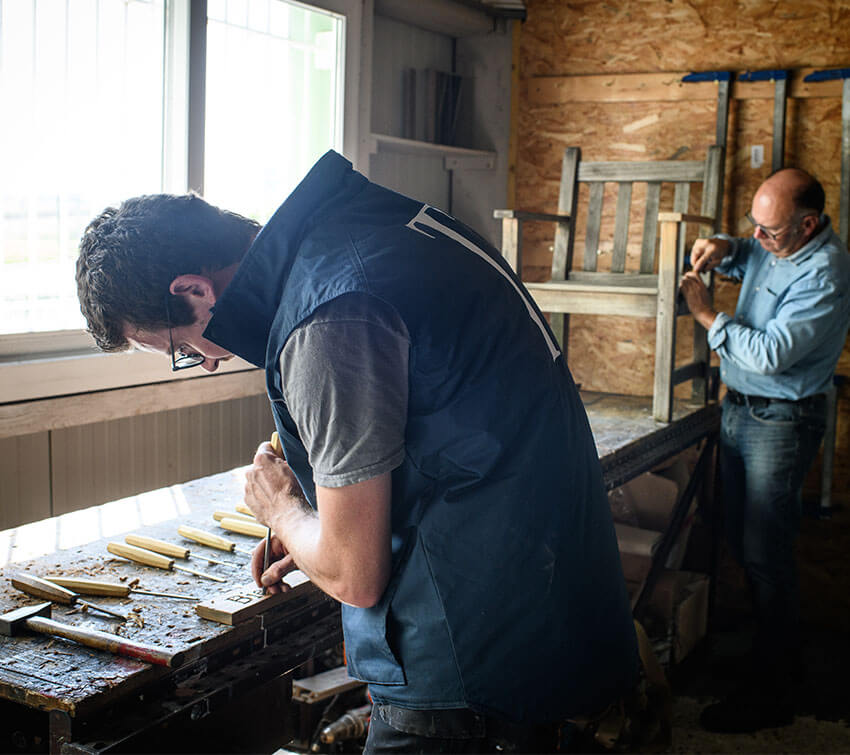 Expert hands
Tectona's respect for the noble materials it uses manifests in the specific skills used at each stage of fabrication. When working with wood, traditional cabinetmaking techniques are used to ensure the sturdiness of furniture. As such, only entire wood sections are used; assembly is always by mortise-and-tenon joints, reinforced with dowels designed to exert a stabilizing pulling effect. The same quest for quality and sturdiness is present with Tectona's two other favoured materials: woven resin and aluminium.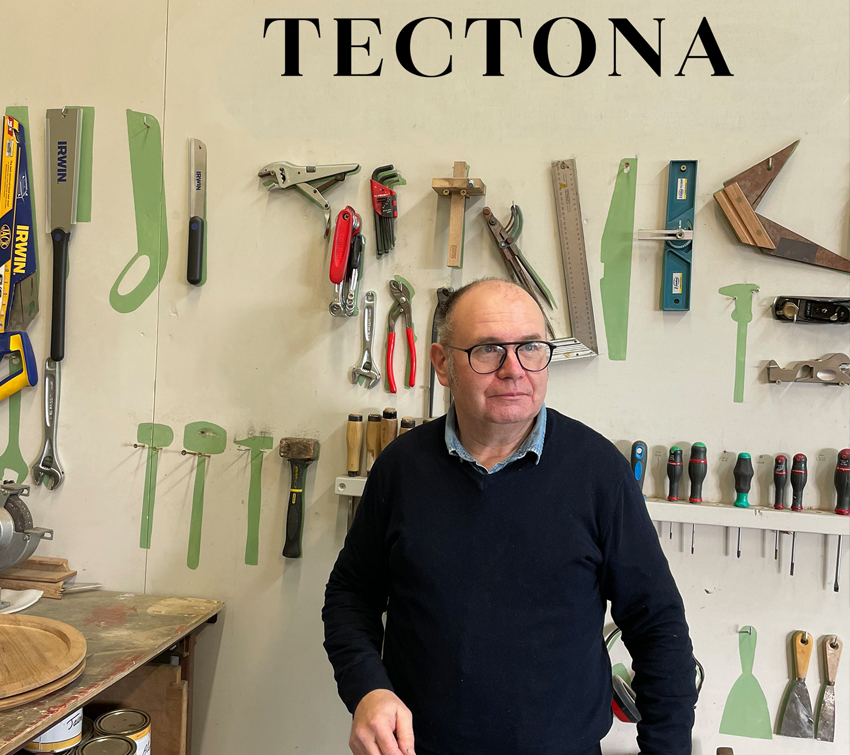 Jean-Yves Grandfils, master artisan
Recipient of the prestigious Meilleur Ouvrier de France award, Jean-Yves Grandfils is a sculptor of wood and stone, and also runs the Tectona workshop. In particular, he serves as the link between design, prototyping and the final piece of furniture. His natural curiosity has driven him to uncover the secrets of fabrication, as he did for the famous Madeleine Castaing bench, the origin of the 1800 collection. His reverence for his predecessors and his cabinetmaking skills came together in 2019 for the production of the Marly bench that was illustrated in the treatise published in 1775, L'art du treillageur ou Menuiserie des jardins, by André Jacob Roubo, master cabinetmaker. A fine way of preserving and passing on this invaluable know-how!