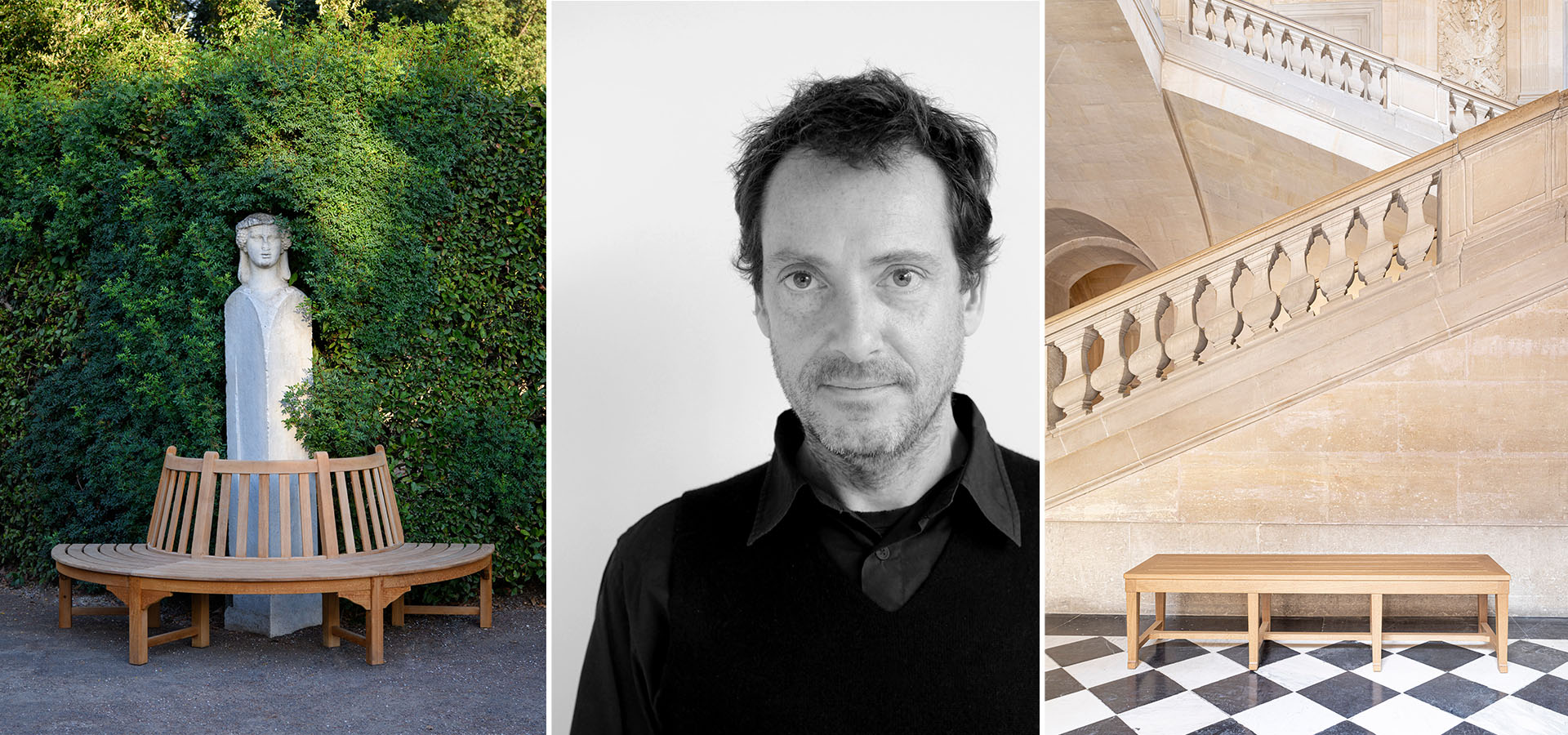 To celebrate 45 years of Tectona, six iconic creations!
The six items of furniture selected summarise Tectona's approaches in terms of creativity since 1977. The brand's favourite three materials, teak, aluminium and woven resin, are represented and illustrate the evolution of outdoor living. Every one of these pieces attests to the stylistic balance sought between classic forms and the modernity of contemporary design.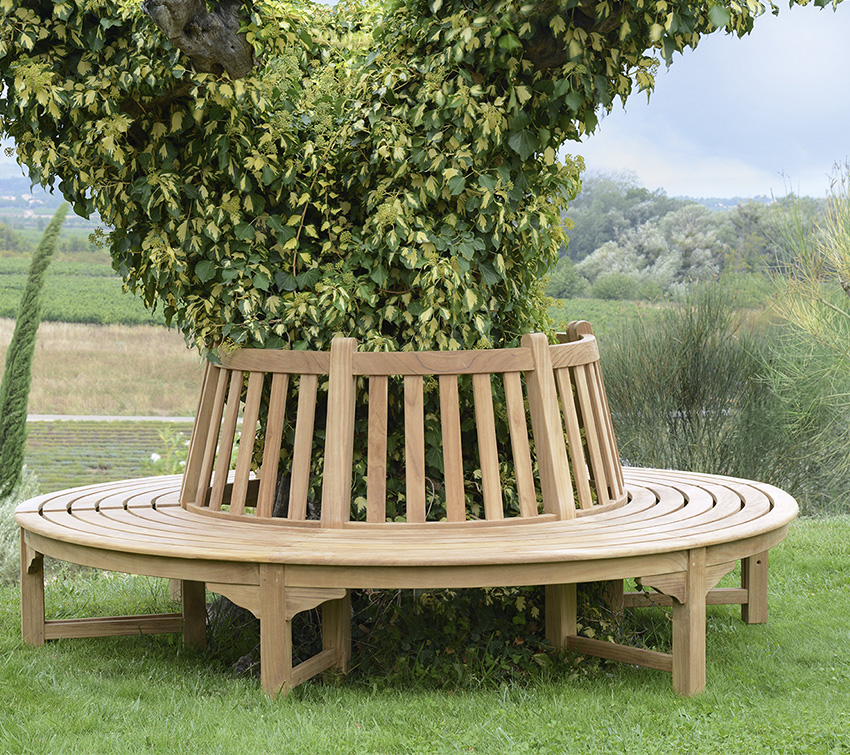 Circle Bench
Although circular benches were a popular sight in large French parks in the 18th century, they are above all inextricably linked with British landscapes. Circle Bench illustrates the highly demanding nature of cabinetmaking, an art practised by Tectona since its creation in 1977. The crosspieces and the slats of the seat are carved from the block, a process that guarantees maximum stability and sturdiness.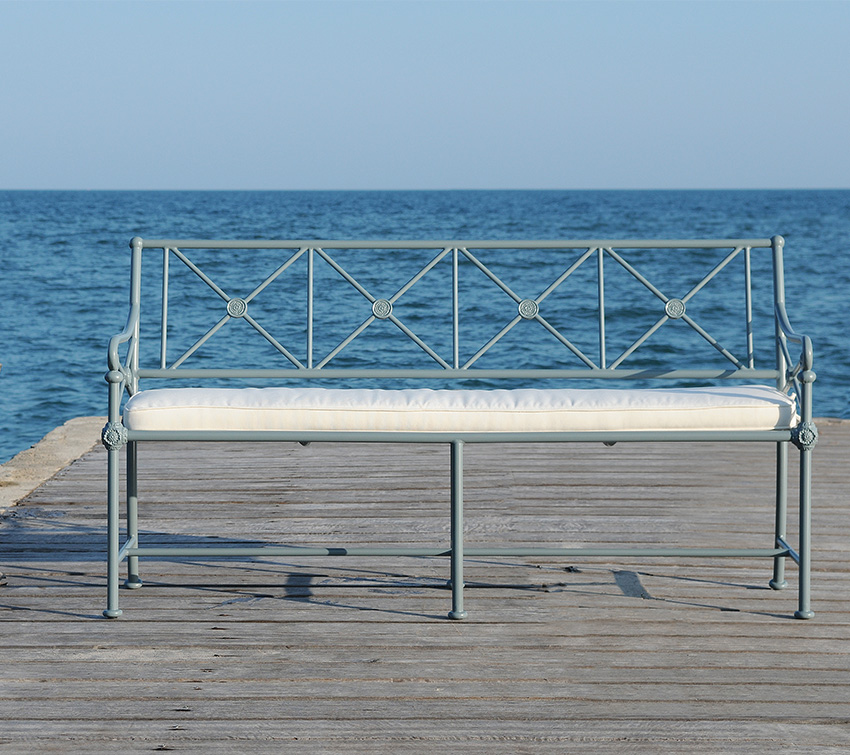 Madeleine Castaing bench
The inspiration for the 1800 collection was the wrought iron bench owned by Madeleine Castaing. This bench, in aluminium, was launched in 2006. Tectona specially developed the blue-grey colour, which gives a modern feel to the neoclassic forms.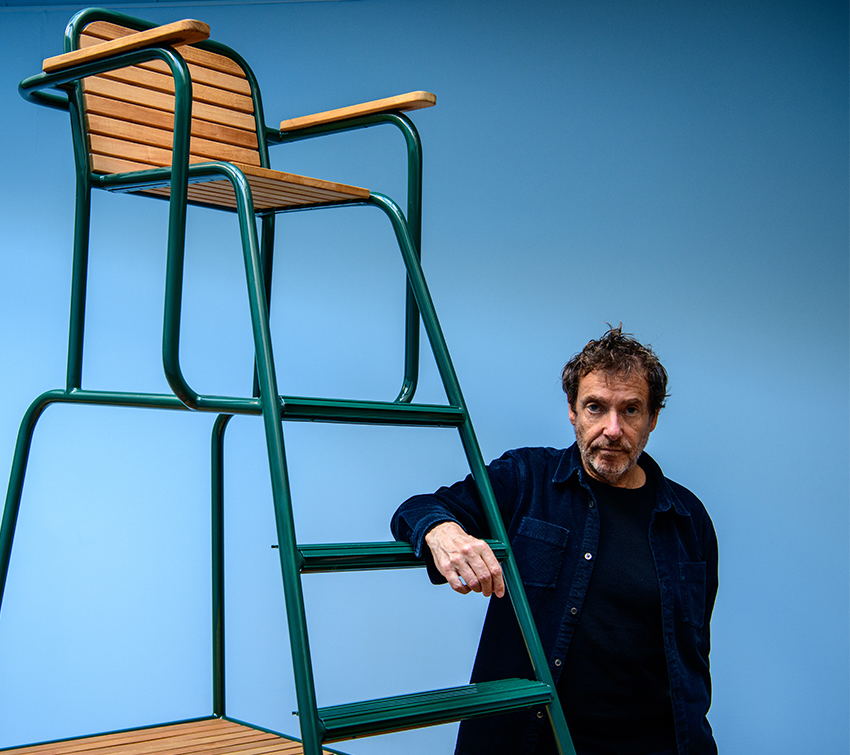 Tennis collection by Pierre Charpin
In 2007, the umpire's chair and the players' bench signalled the first collaboration with Pierre Charpin. Their structure, in tubes of powder-coated aluminium, occupies space in an ethereal, elegant and contemporary manner. Here, green emphasizes the furniture's forms in harmony with the surrounding landscape.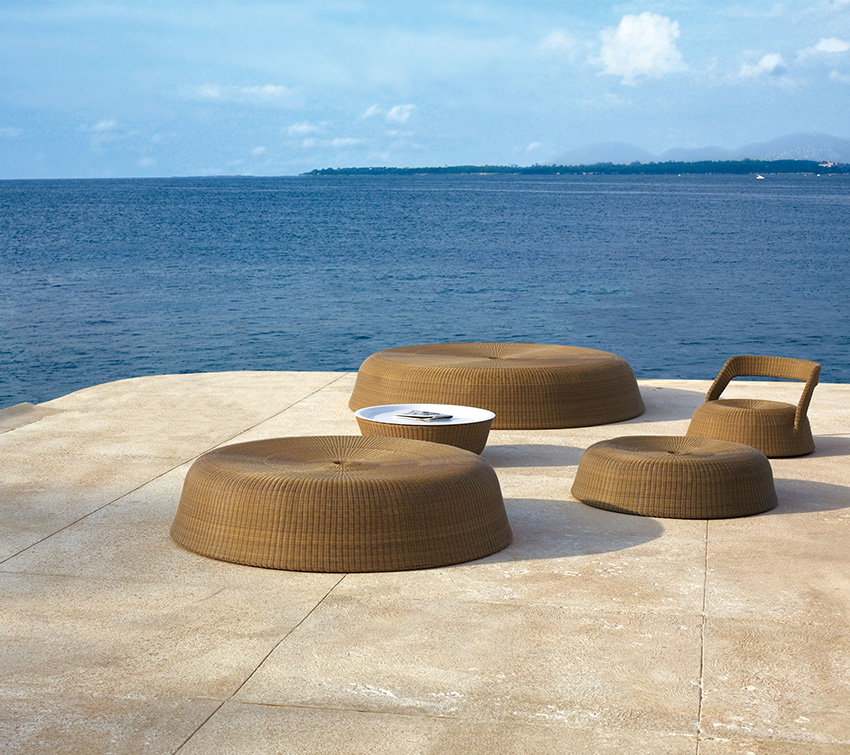 Pebble collection by Erwan and Ronan Bouroullec
The first exchanges between Tectona and the Bouroullec brothers date back to 2003. Pebble launched five years later; this avant-garde collection takes the form of upside-down baskets and was a free interpretation of Circle Bench, the famous teak bench present in the catalogue since 1977.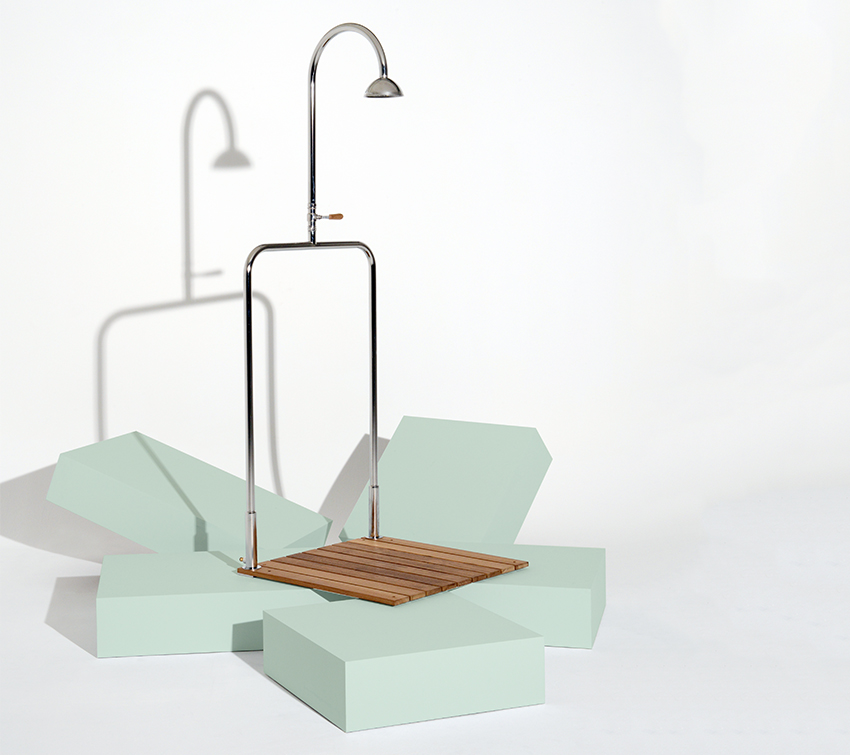 Delta shower by Inga Sempé
Tectona launched Delta, its first outdoor shower, in 2009. Starting from a teak duckboard, designer Inga Sempé designed a stainless steel structure pushing simplification to the extreme so that the shower would fully blend into its environment. The clean and evident design is imposing yet discreet.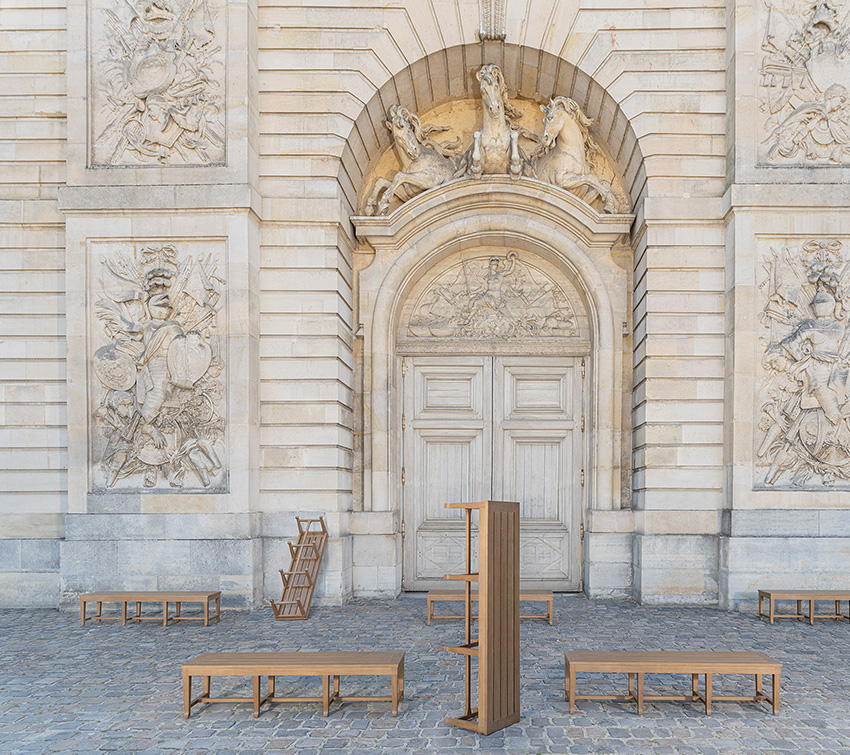 Grande Écurie-Versailles bench
In 2020, Tectona and Château de Versailles launched the Grande Écurie-Versailles bench. This model was inspired by two oak benches in the Château's heritage collections. It has a simple structure characterised by the form of its legs, influenced by Maison Jacob-Desmalter, principal supplier to palaces since the mid-18th century.