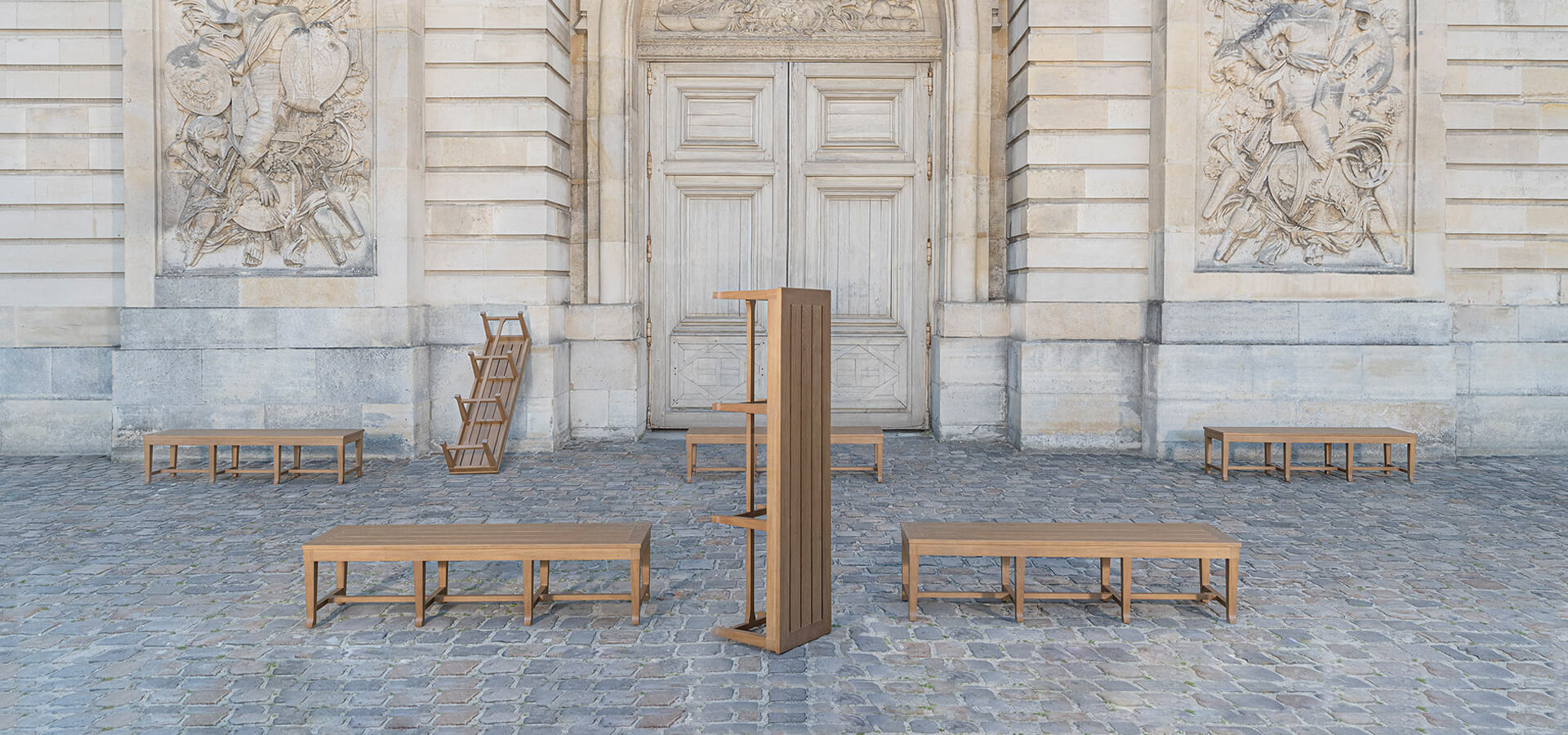 Château de Versailles
Grande Écurie -Versailles was inspired by two oak benches belonging to the heritage collections of the Château de Versailles.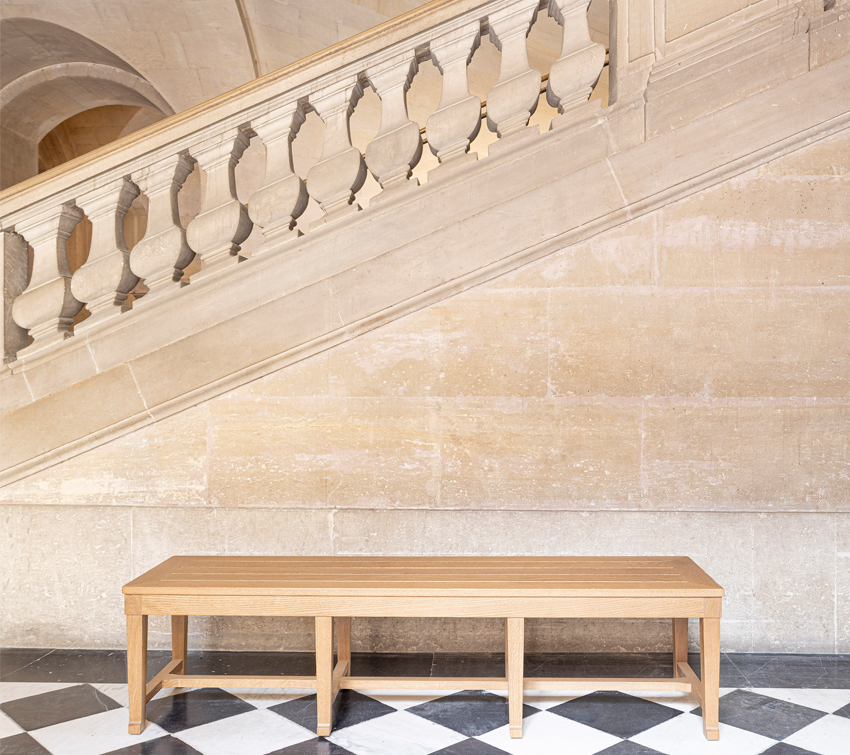 Both had eventful lives before being honoured by Tectona. One resided in the stables of the Château de Saint-Cloud before moving to Versailles before 1855. The bench, of simple design, can be distinguished by the form of its legs evoking the stylistic influence of Maison Jacob-Desmalter, principal supplier to palaces since the middle of the 18th century.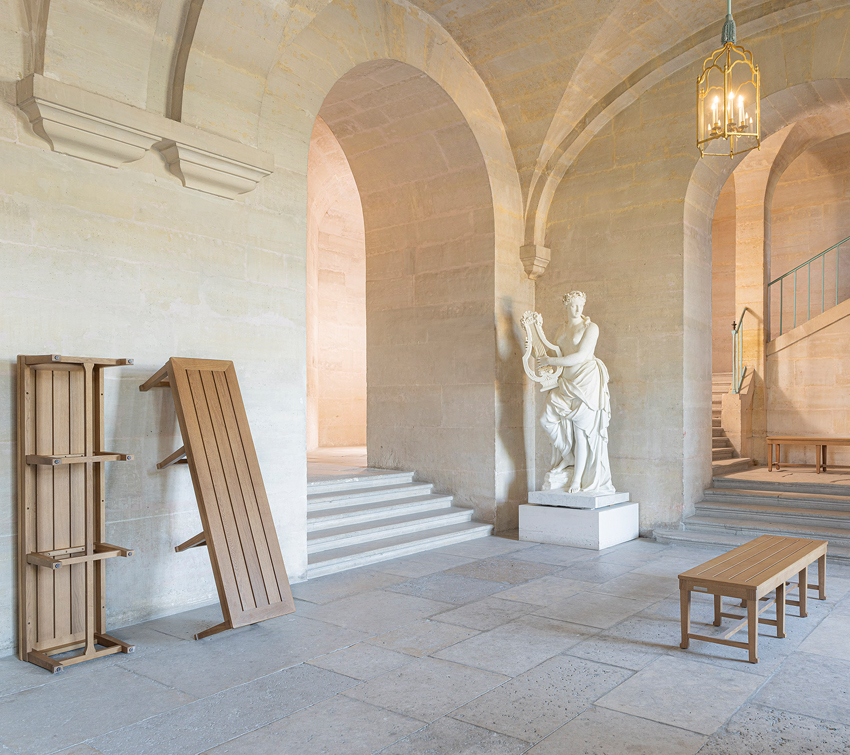 The Grande Écurie-Versailles bench has now been adapted for use by the general public, including visitors to the Château de Versailles and private individuals. Some changes were made: the seat, originally in velvet, is now wooden but the visual impression remains unaltered.