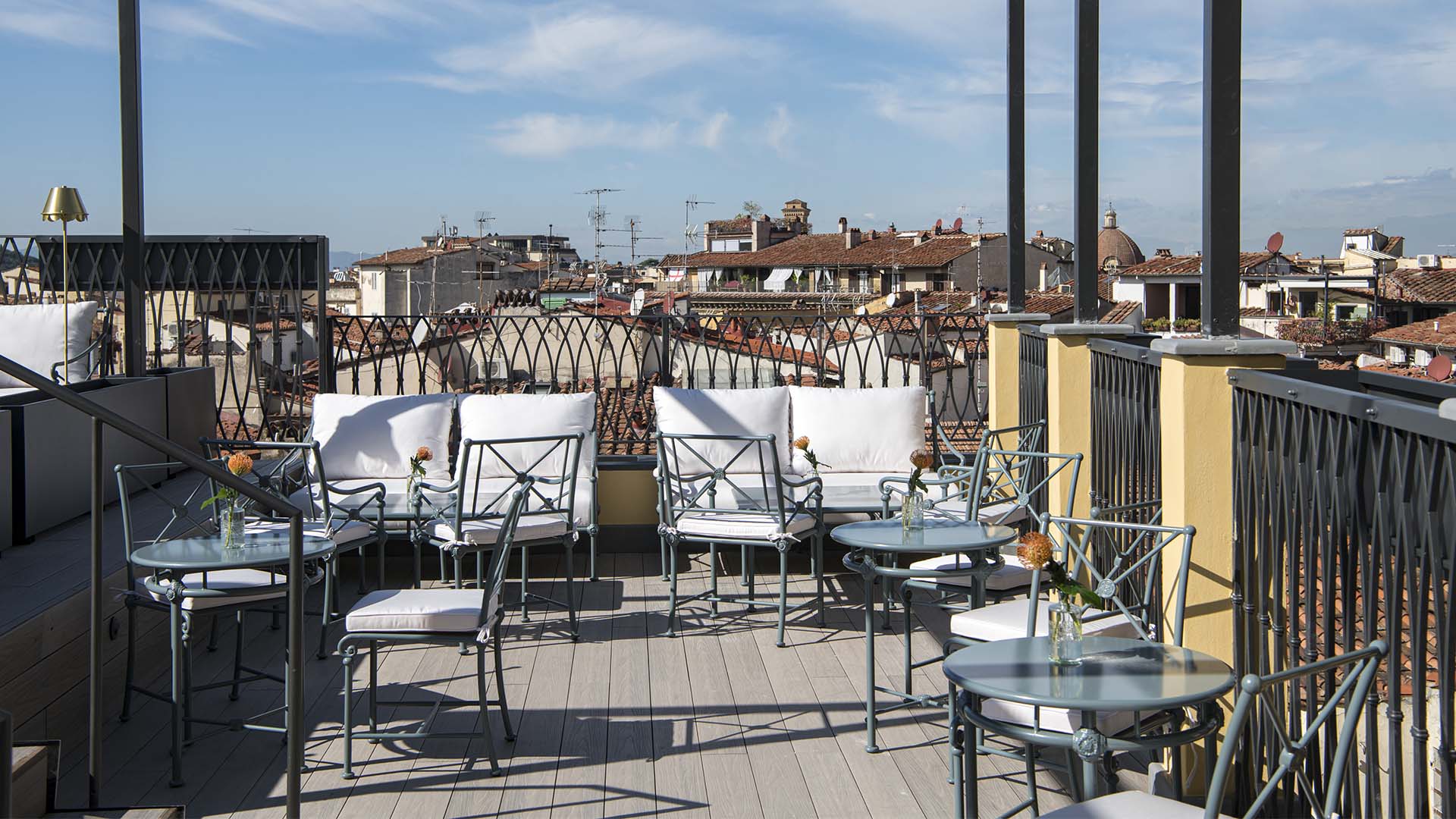 Hotels & Restaurants
Hôtel Tornabuoni
In the heart of Florence, in the historic 12th century Minerbetti building, a UNESCO World Heritage Site since 1982, this new five-star lifestyle hotel makes its debut with The Unbound Collection by Hyatt brand in Italy. Tectona furniture equips the magnificent "Terrazza delle Farfalle" with its 1800 collection.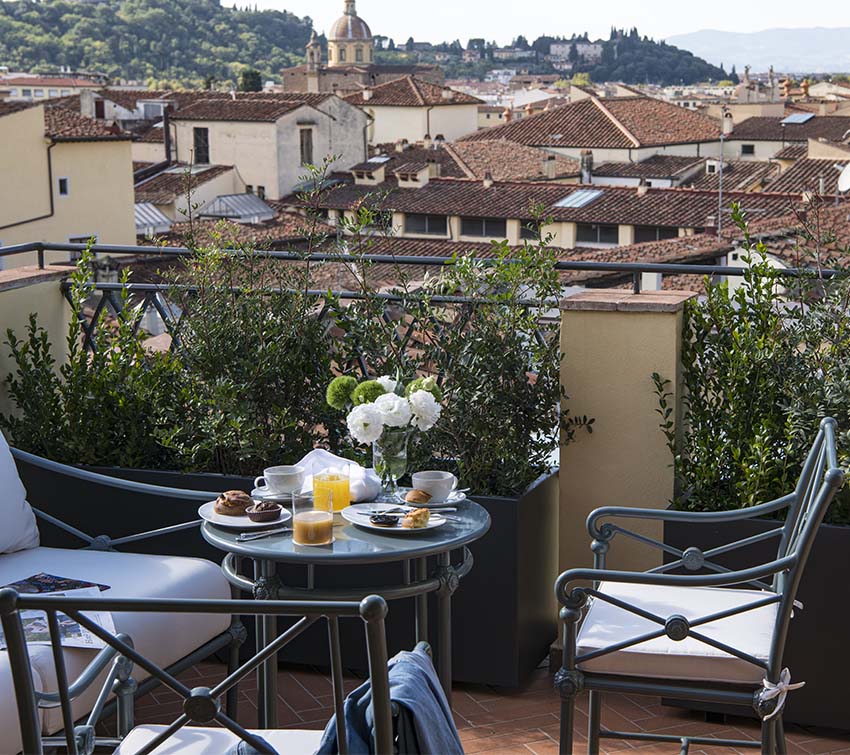 A jewel: the Palazzo Minerbetti
The recent restoration of Palazzo Minerbetti has preserved much of the Florentine heritage with its avant-garde interiors meticulously designed by the Milanese architect Andrea Auletta.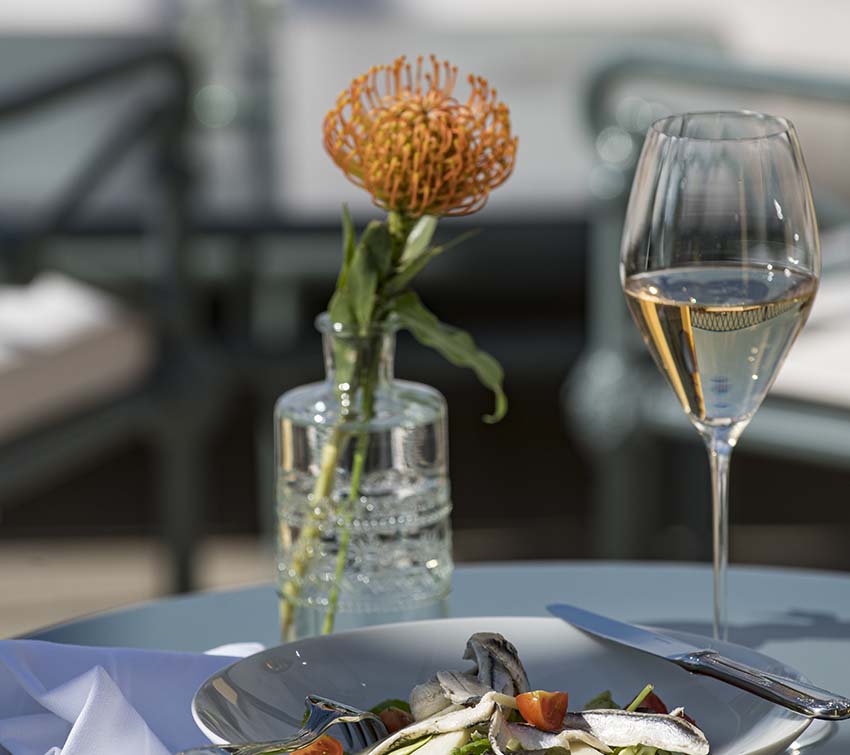 Terrazza delle Farfalle
On the elegant Terrazza delle Farfalle (Terrace of the Butterflies), overlooking the famous Basilica of Santa Maria Novella, San Ferdinando and the Church of Ognissanti, Tectona's 1800 collection in grey/blue was chosen to complement the setting of a place so rich in history and style.