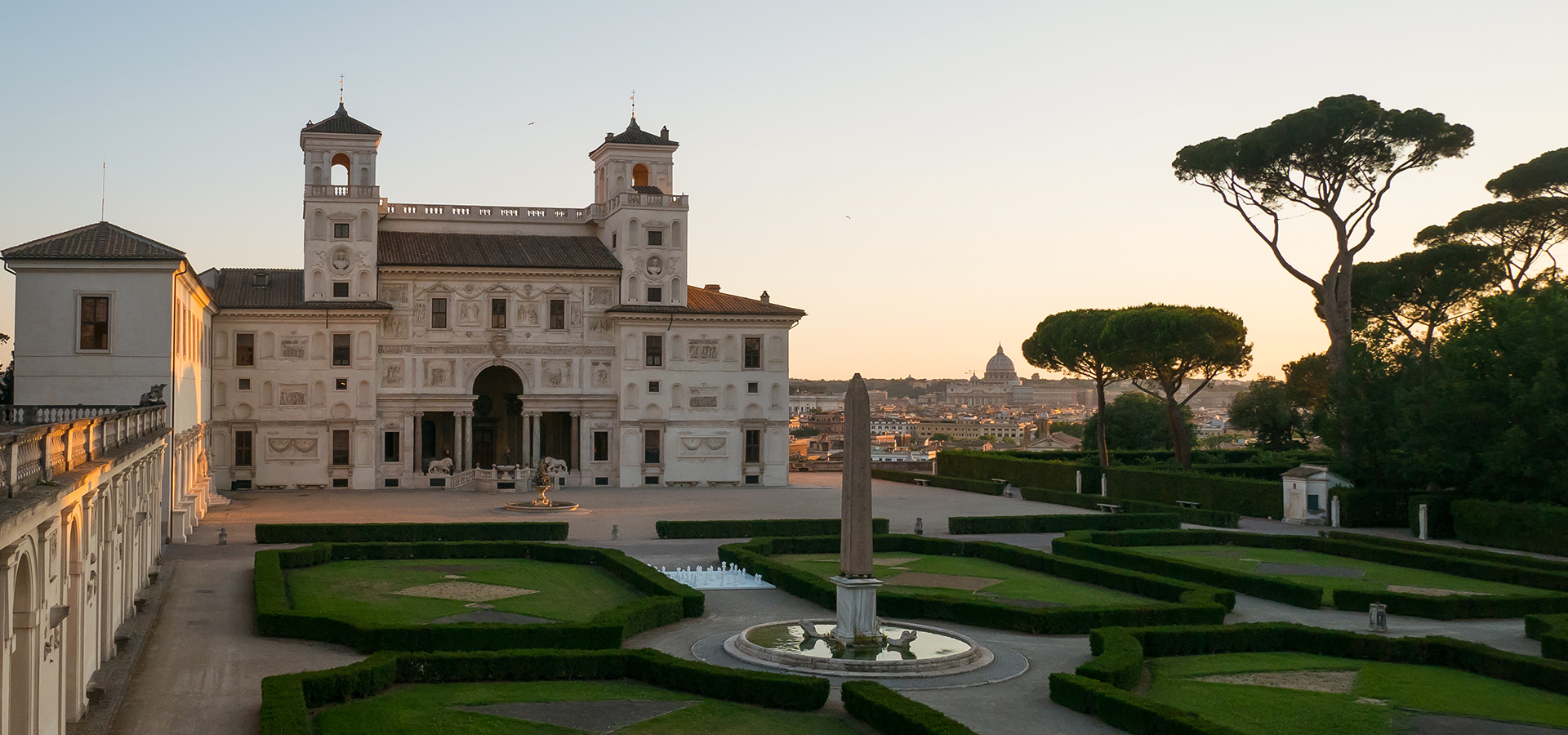 Meeting at Villa Medicis
The French Academy in Rome, established in 1666 under the aegis of Colbert and Bernin, occupied several sites before moving to Villa Medicis in 1803. From the outset, its vocation was to host artists, first painters and sculptors, then from 1720 architects. At the time, a stay in Rome provided an unparalleled opportunity to be inspired by "models" from Antiquity that abound in the Eternal City. Villa Medicis was refurbished in the 16th century on Pincio hill by cardinals Giovanni Ricci then Ferdinand de Médicis. Today, the Renaissance architecture and the 7-hectare garden constitute an exceptional setting. The gardens, now entirely free of plant protection products, serve as an example for the protection and the improvement of biodiversity and offer a unique panorama of Rome. (© Giorgio Benni)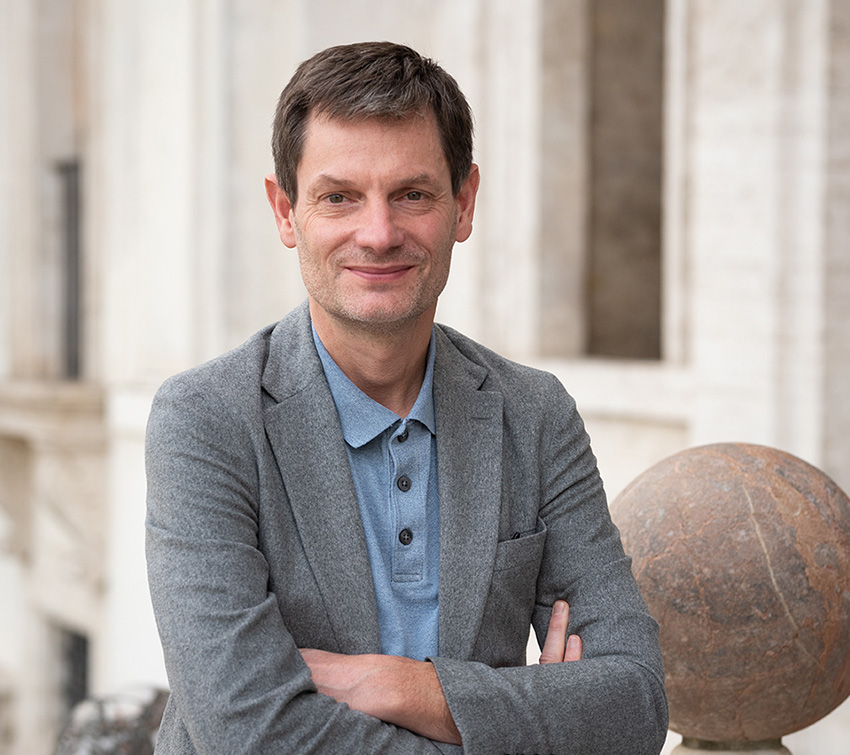 Meeting with Sam Stourdzé, Director of Villa Medicis
Before being named Director of Villa Medicis in Rome in March 2020, Sam Stourdzé served as the Director of the Musée de l'Elysée (now Photo Elysée) in Lausanne from 2010 to 2014, then Director of Rencontres de la Photographie à Arles from 2014 to 2019. He is passionate about photography, contemporary art, music, literature and cinema too. Sam Stourdzé likes to make disciplines break out of their silos and establish dialogues with one another so that they are open to original proposals, anchored not only in research but also in problems of the modern world. © DANIELE MOLAJOLI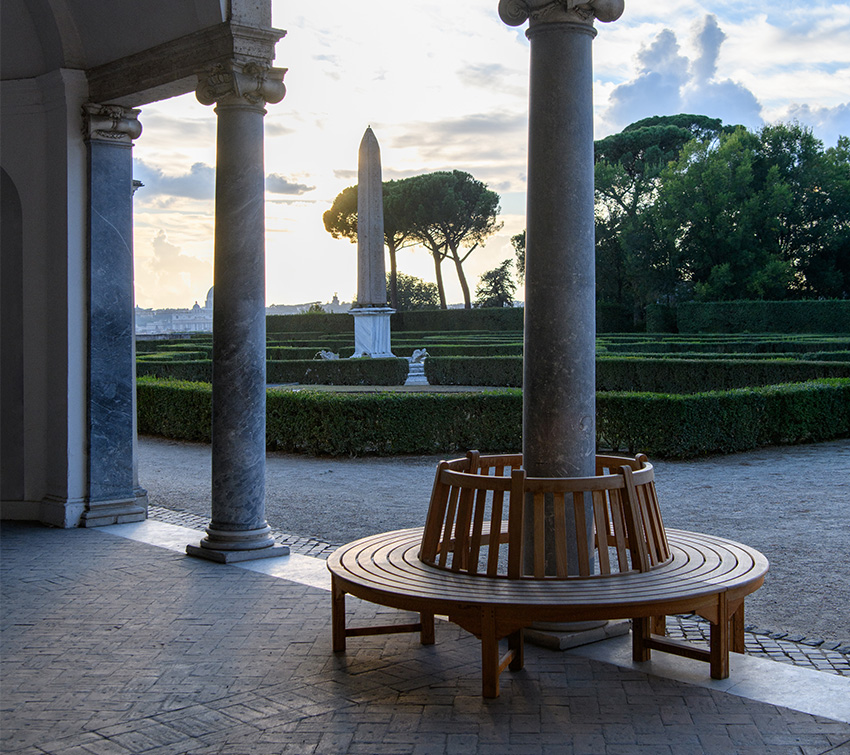 You yourself were a resident at Villa Medicis in 2007-2008. How was this experience?
I often say that the Villa allowed me to imagine my own "project drawer" containing projects for the next ten years. At the time, I was in the cinema section preparing a solo exhibition on Fellini, which was held at Jeu de Paume in October 2009.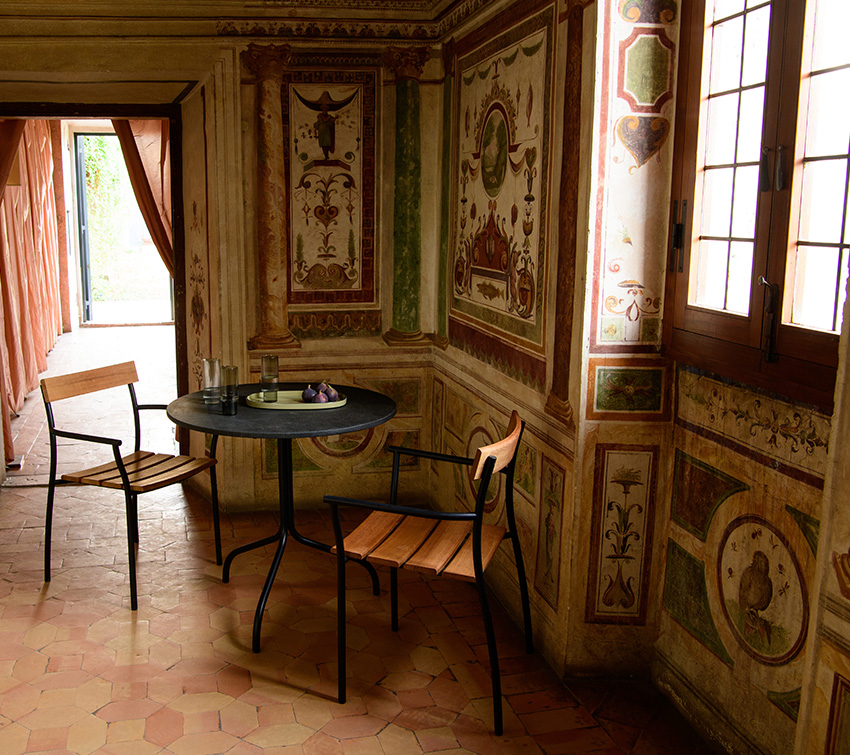 How do residents approach life at Villa Medicis?
The experience remains a highly personal one. For the artist or researcher, of any discipline, it is a year unencumbered by material contingencies or requests of any nature, a year you are given free rein to create. It is not rare for residents to experience moments of doubt, to fumble around and to challenge their own practices. It is free, disinterested time that represents a form of luxury found nowhere else.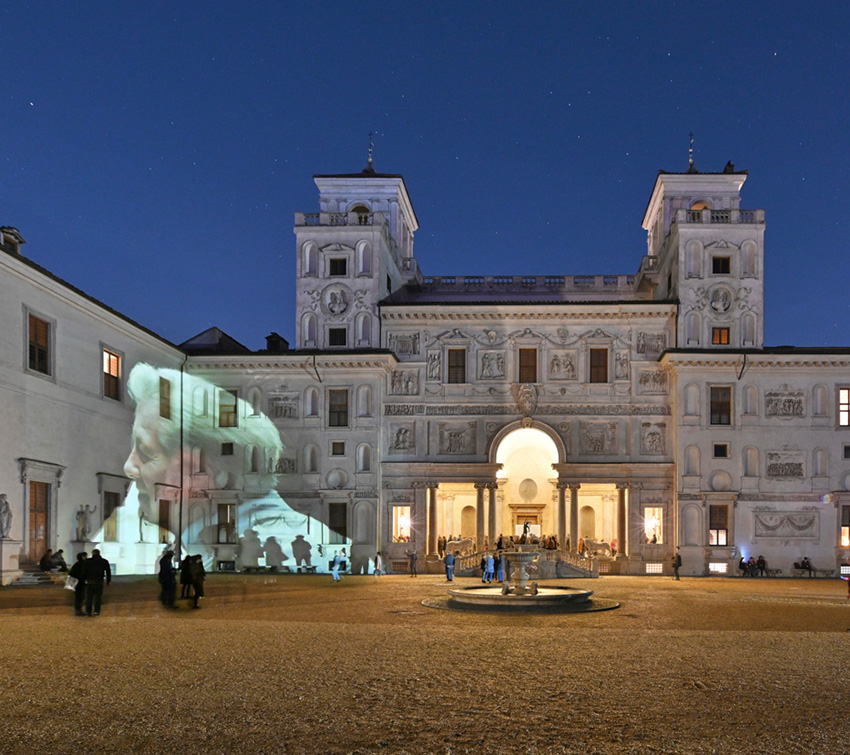 What is the relevance today, the 21st century, of an institution established in 1666?
This year we are hosting sixteen residents, who were selected from 600 applicants. The Villa covers twenty disciplines including, for the first time this year, a culinary art section. We have opened up part of our gardens to the general public so visitors can walk around freely and experience this magical place. We hold three exhibitions every year in coproduction with institutions such as Centre Pompidou and the ENSBA (National School of Fine Arts). In partnership with Mobilier National, Manufacture de Sèvres and the ENSBA, we are refurbishing the Villa in order to enhance the vitality of these creative domains and crafts, which showcase  French excellence. A vast programme that firmly anchors Villa Medicis in the contemporary world! © M3 Studio
Villa Medicis has three missions: to host residents, to valorise its heritage and to be a centre of cultural excellence.