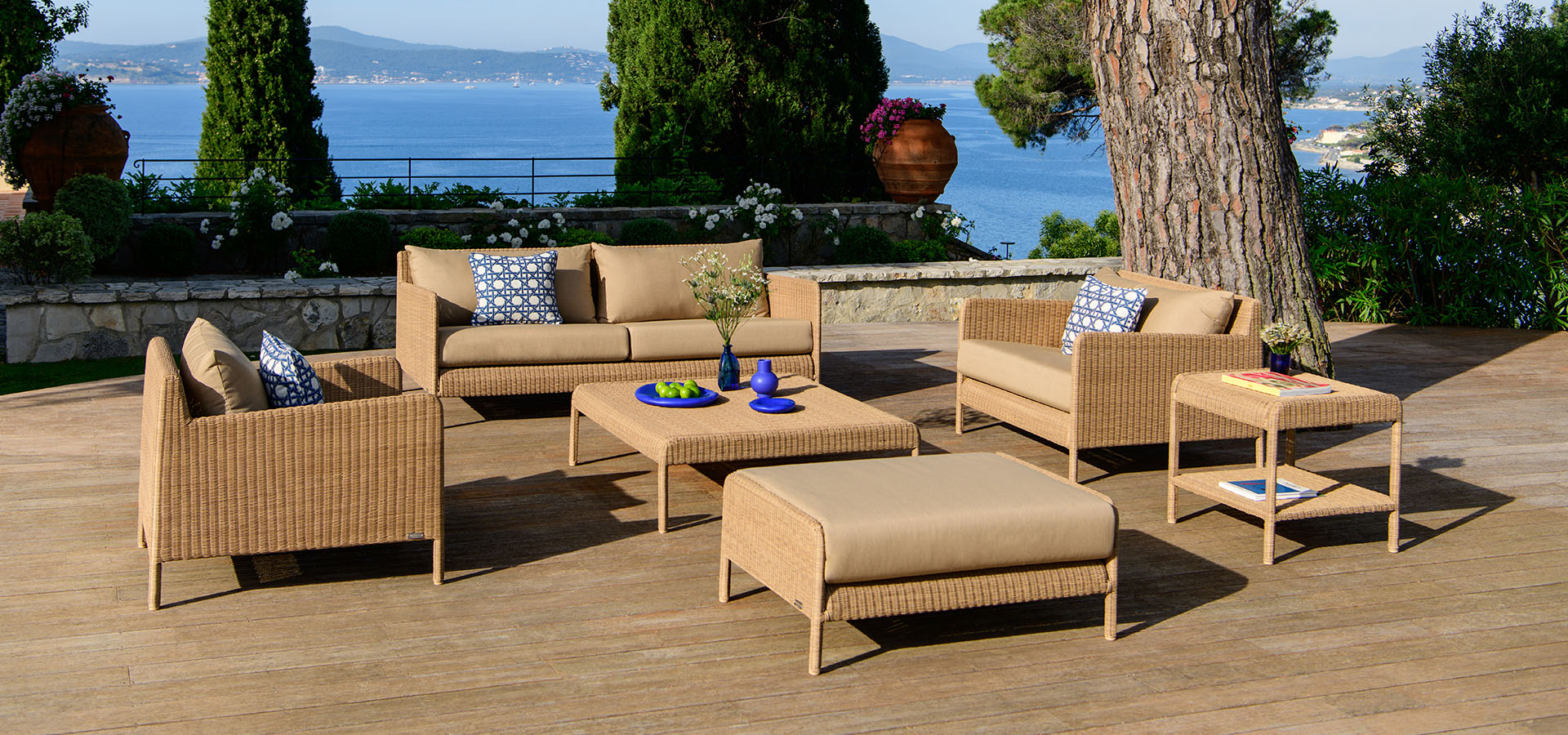 Collection
Shanghai
Mastery of design, intimate knowledge of the material —here woven resin—, respect for the usage and of course a passion for craftsmanship are all evident in this collection by Christophe Delcourt. These aspects underpin the creative dialogue established in the 2000s between the designer and the maker; a meeting of minds that has grown ever closer. Defying the superficiality of fashions, Shanghai imposes its clear design dedicated to comfort.
A woven resin outdoor lounge
The Shanghai garden furniture is composed of a 3-seater sofa, a fireside chair and a low armchair as well as a square coffee table. The 3-seater sofa has a contemporary feel with its recognizable armrests and Sunbrella cushions.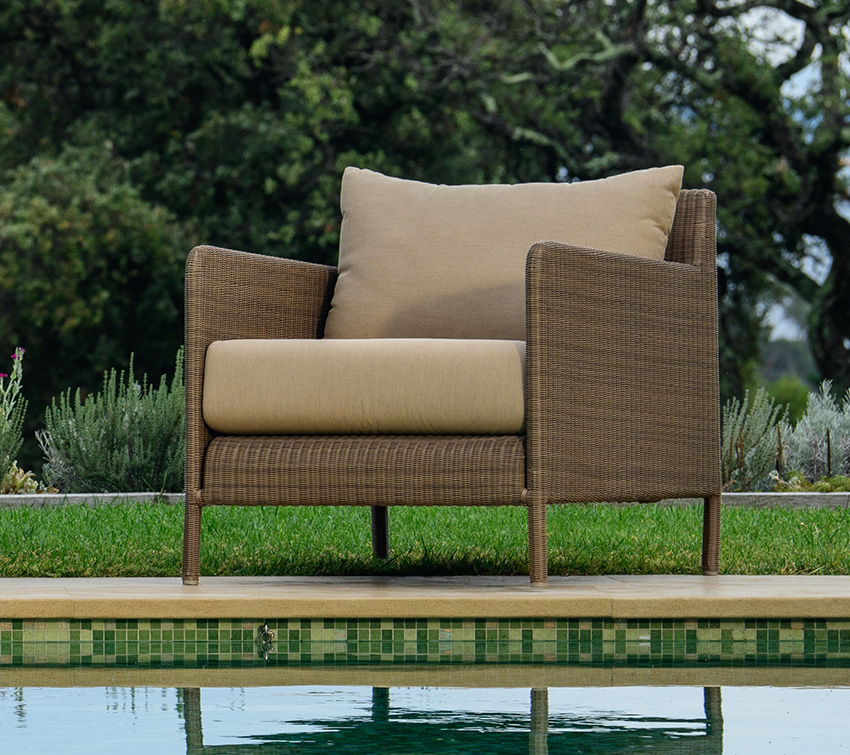 Subtle discretion
The Shanghai sun lounger in woven resin blends in naturally into its environment. The backrest offers 4 different positions while the rear castor wheels permit easy movement. For additional comfort, a mattress in sand Sunbrella is available as an option. Naturally, like all pieces in the Shanghai collection, the basketwork is impervious to rain, sea spray, suntan oil and chlorine from swimming pools.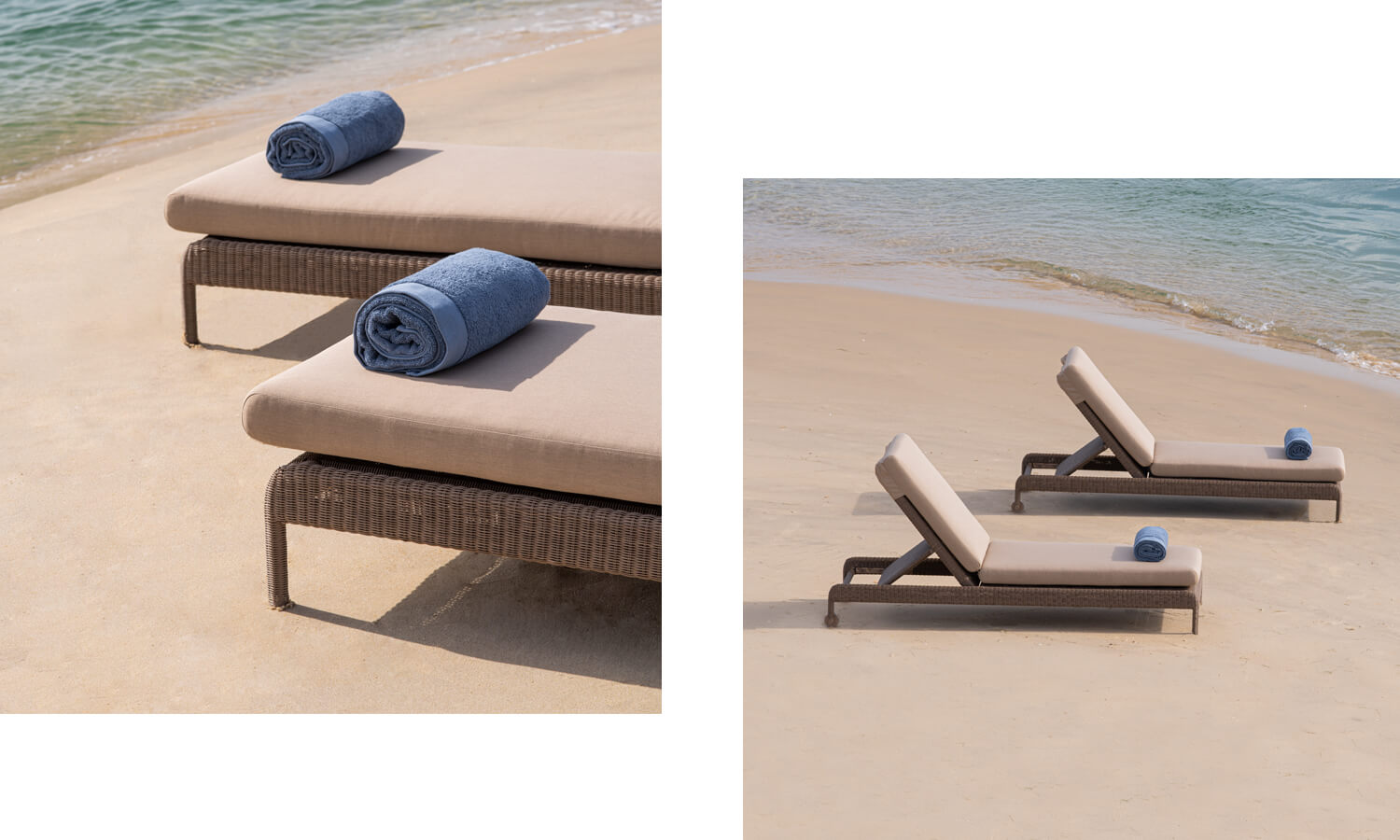 Light and practical, the stackable chair
Making use of a round fibre, the Shanghai line is appealingly sensual yet resolutely contemporary. The stackable chair is distinguished by slender legs and lack of armrests ; it is practical and just ideal for accommodating last minute guests!