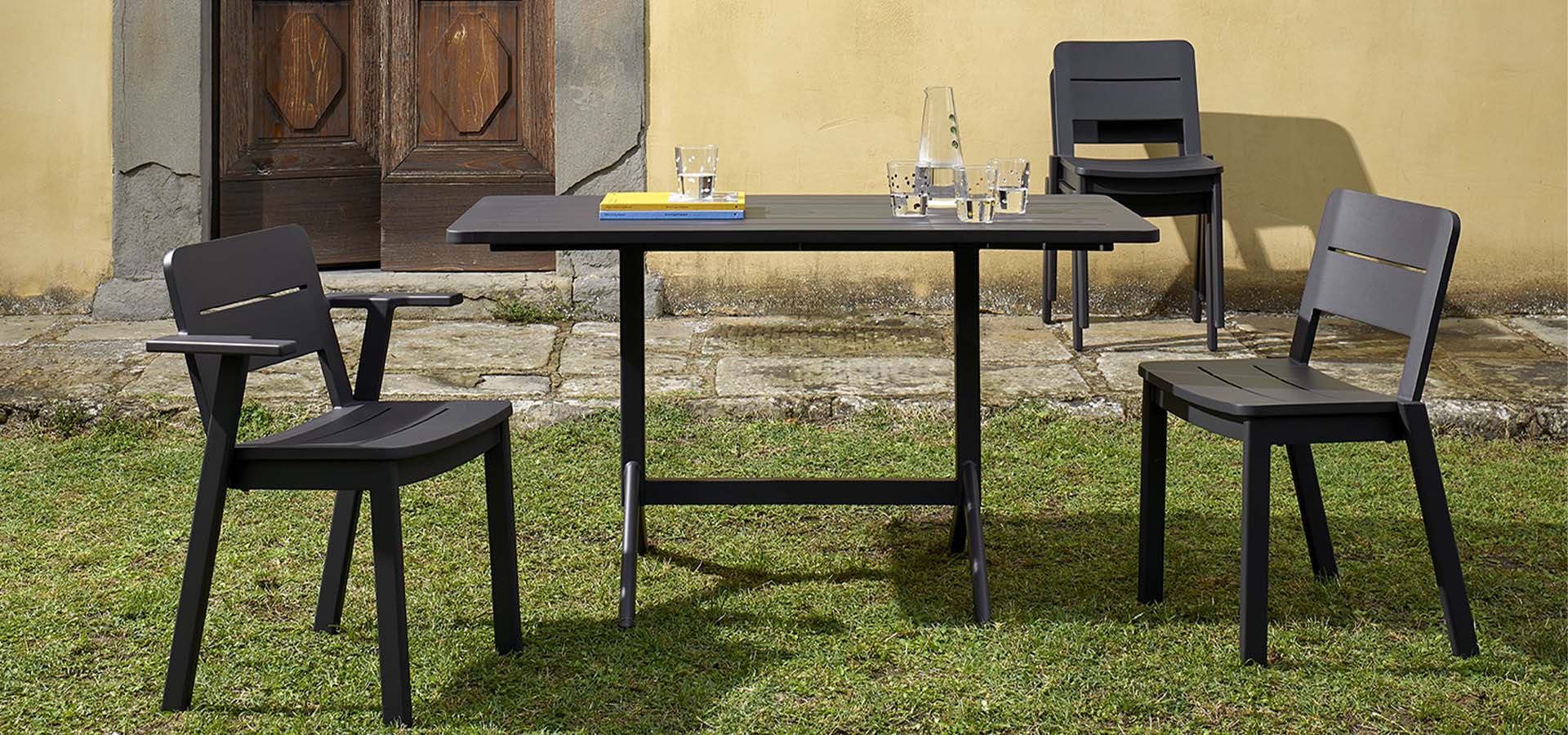 Collection
Clubhouse
When Tectona asked BIG-GAME to create fur- niture suited to small spaces, the result was the beautiful Clubhouse collection in teak. We are delighted to present the new version in aluminium, a material that sublimates the sleek minimalist design.
A collection by BIG-GAME
BIG-GAME was founded in 2004 by three ECAL design graduates: Elric Petit, Grégoire Jeanmonod and Augustin Scott de Martinville. Since then, the creative energy infused in their work has won over some of the biggest names in design in Europe and Japan. No category of objects is off-limits: from furniture and kitchen knives, to stationery and watches. The trio approach every project with the same delight.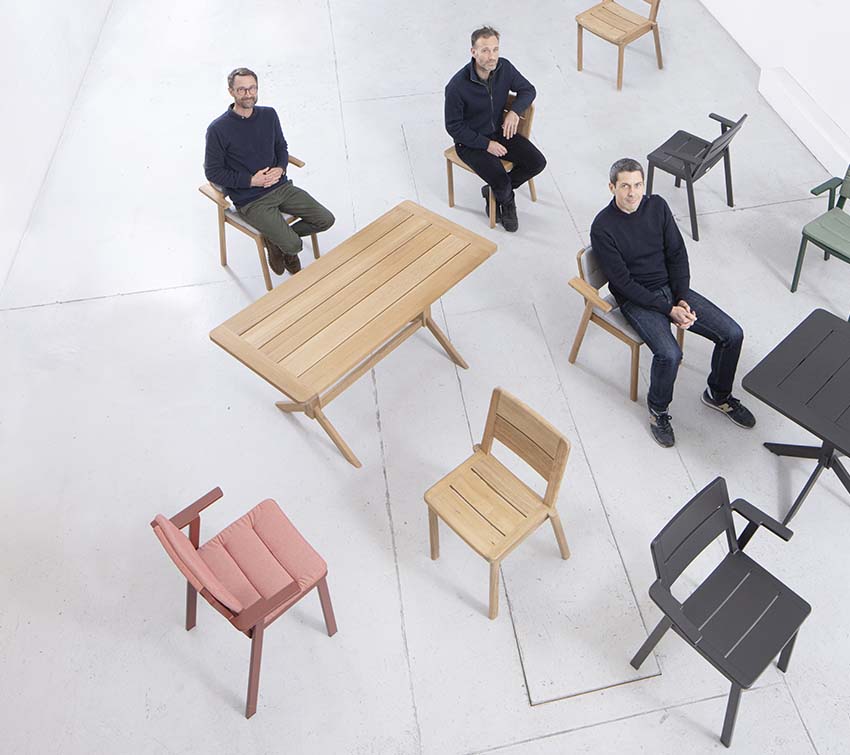 Armchairs and tables designed for small spaces
Clubhouse, in teak or aluminium, has been designed with everyday use in mind. Rigorous development underlies the practical features that might elude the casual observer: chairs and armchairs that are easily stacked and a compact table leg assembly to reduce bulkiness