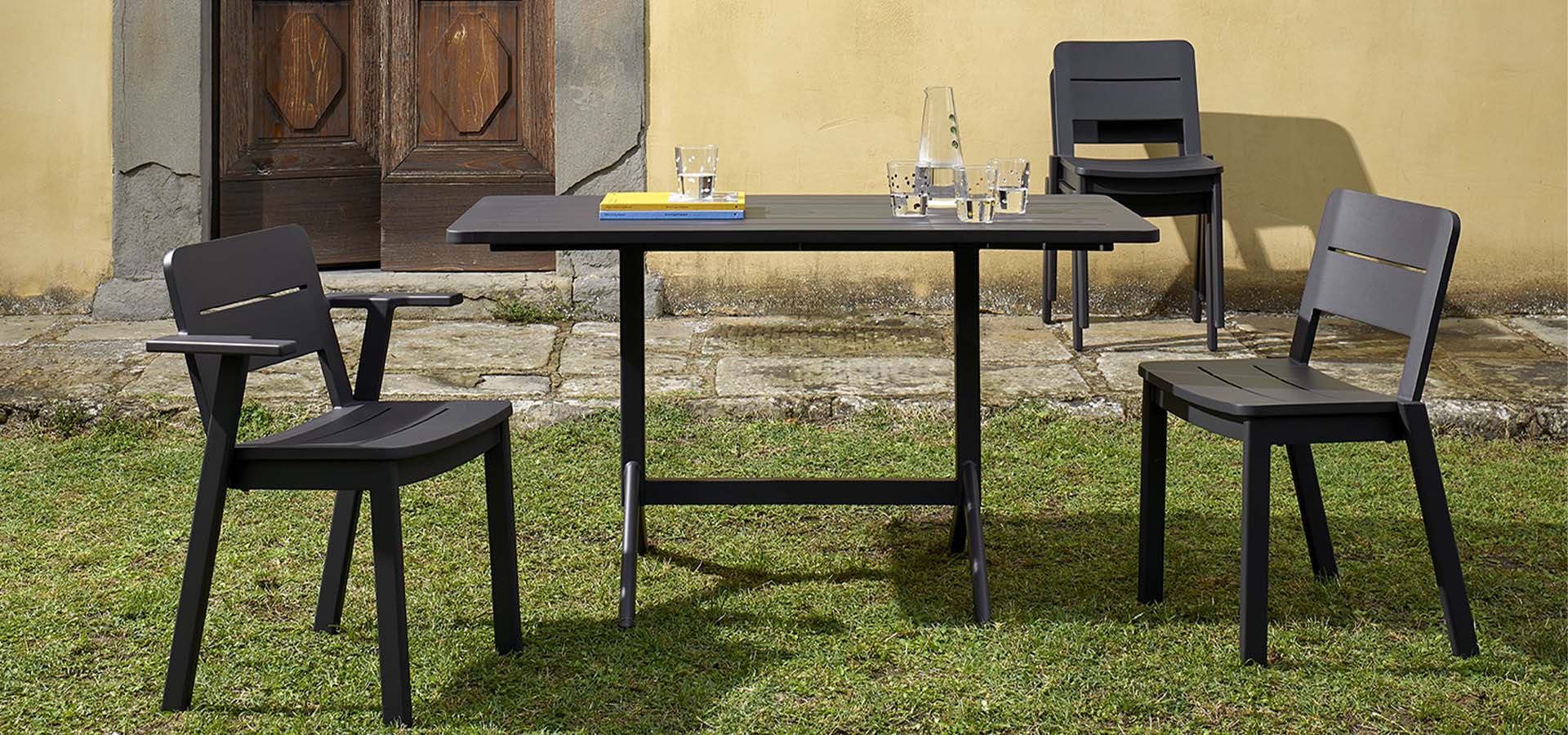 Collection
Clubhouse
When Tectona asked BIG-GAME to create fur- niture suited to small spaces, the result was the beautiful Clubhouse collection in teak. We are delighted to present the new version in aluminium, a material that sublimates the sleek minimalist design.
Armchairs and tables designed for small spaces
Clubhouse, in teak or aluminium, has been designed with everyday use in mind. Rigorous development underlies the practical features that might elude the casual observer: chairs and armchairs that are easily stacked and a compact table leg assembly to reduce bulkiness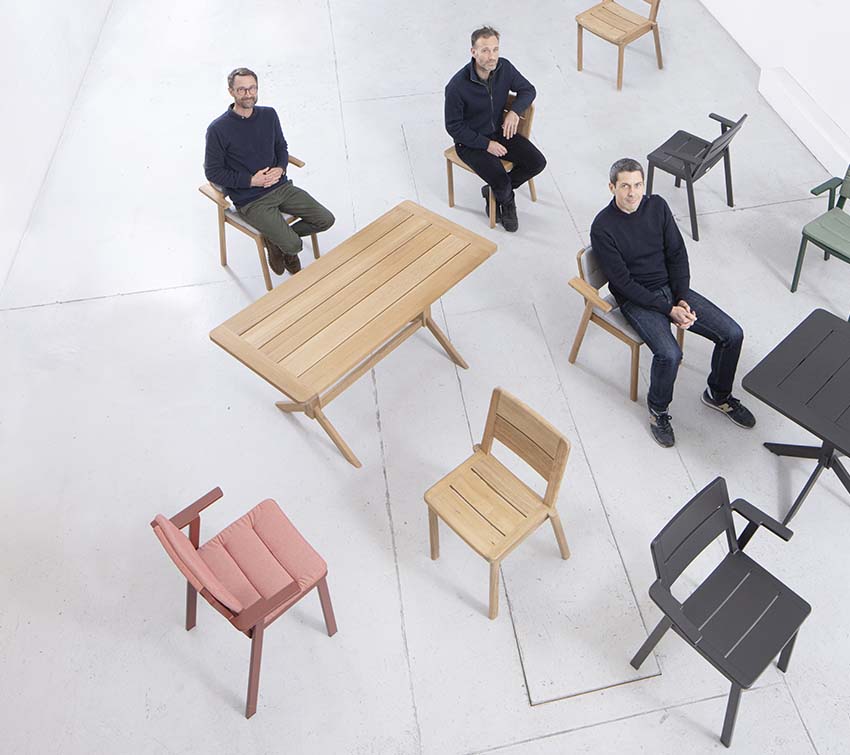 A sun lounger to relax!
The design principle is that of the Clubhouse collection: simple lines stripped of unnecessary detail for use in all settings, alongside the swimming pool, at the beach, on a city patio or in the garden. The generous width of the chair, supported by a solid leg assembly, is synonymous with comfort as is the backrest with two reclining positions. Options include a mattress for added comfort and a small low table.