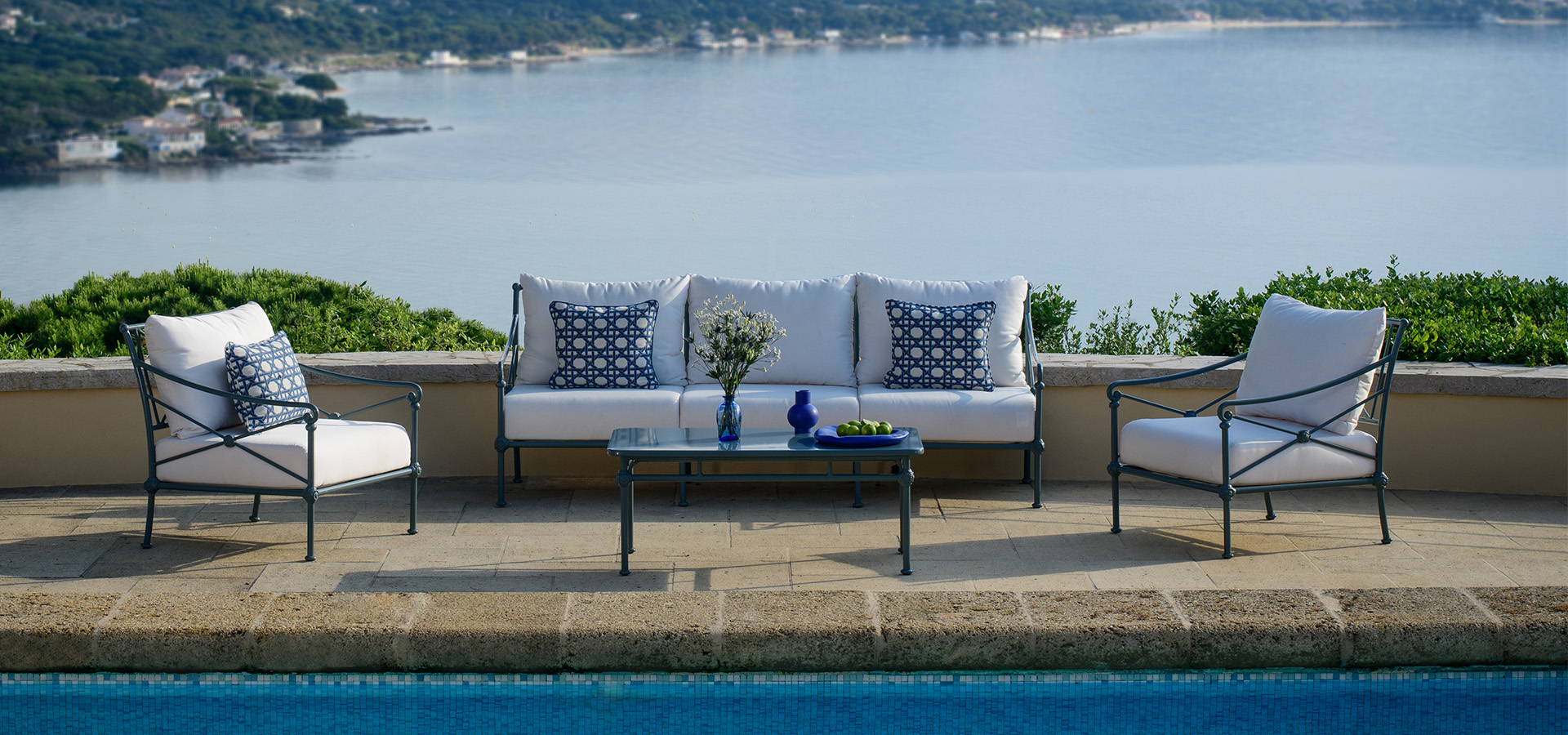 Collection
1800
The 1800 collection is inspired by neoclassic French furniture that was in vogue during the period of the Directory (1795-1799). Rigorous contours are tempered by the curvature of the backrest and the nub motif at the intersections of the various aluminium elements. The blue-grey colour, created by Tectona specifically for this collection, imparts a soft and soothing gleam.
The 1800 bench
The 1800 bench is made of lacquered aluminium and comes with a white Sunbrella seat cushion.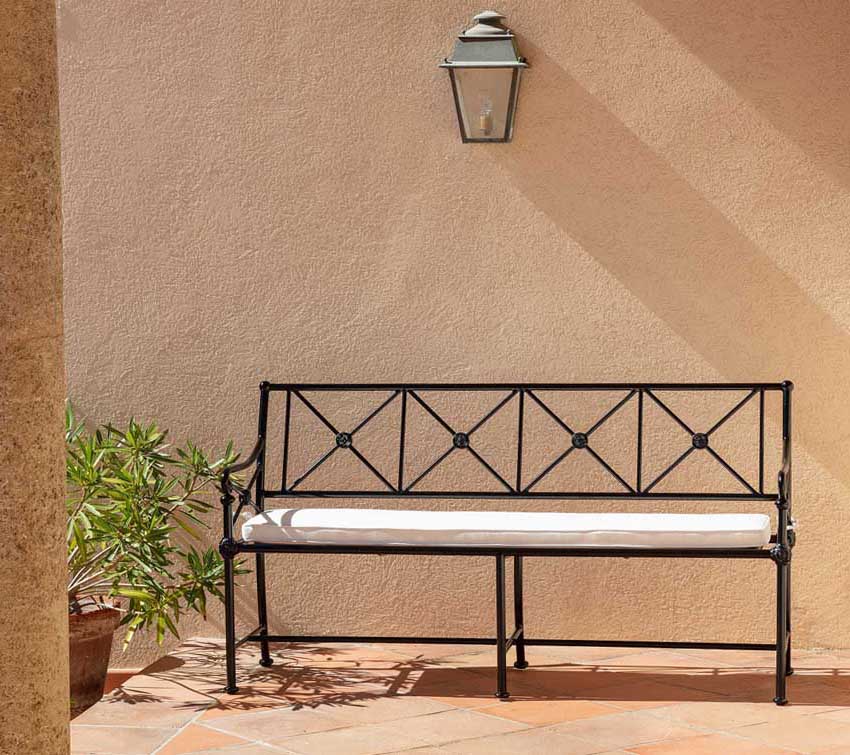 An elegant outdoor lounge furniture
"The 1800 lounge instantly conveys an elegant allure to your garden. Every detail is pored over according to strict perfection and aesthetic criteria. The 1800 collection is available in blue-grey and black. The colour black seemed predestined to blend harmoniously into landscapes. It works perfectly with the colours of nature —the blue of the sky or sea, the green of leaves— but also with the mineral colours of cities... "