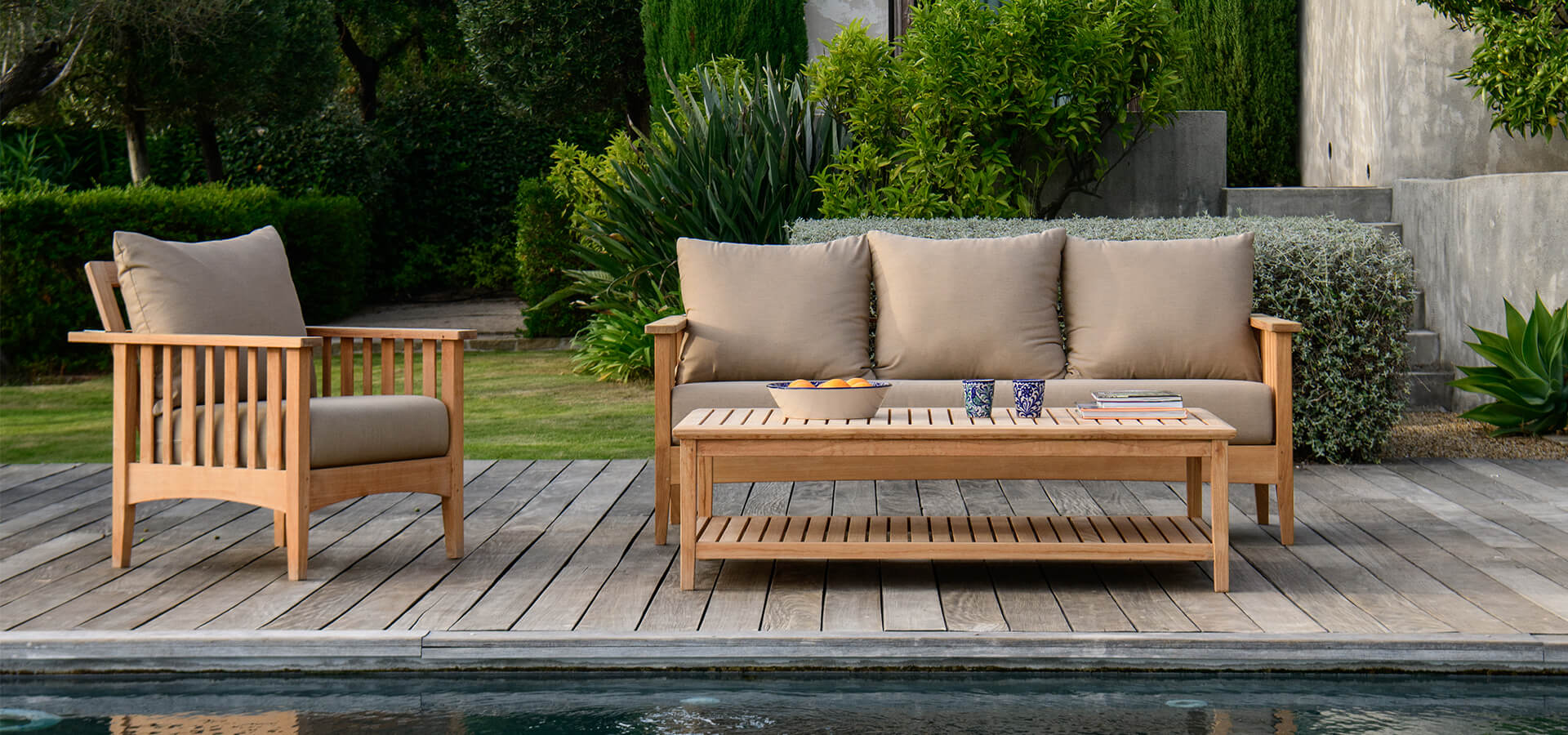 Frequently Asked Questions
Our customer service is at your disposal to advise you and to make your project a reality. By phone: 01 47 03 05 05, Monday to Saturday, 9:30 a.m. to 6:30 p.m. - info@tectona.fr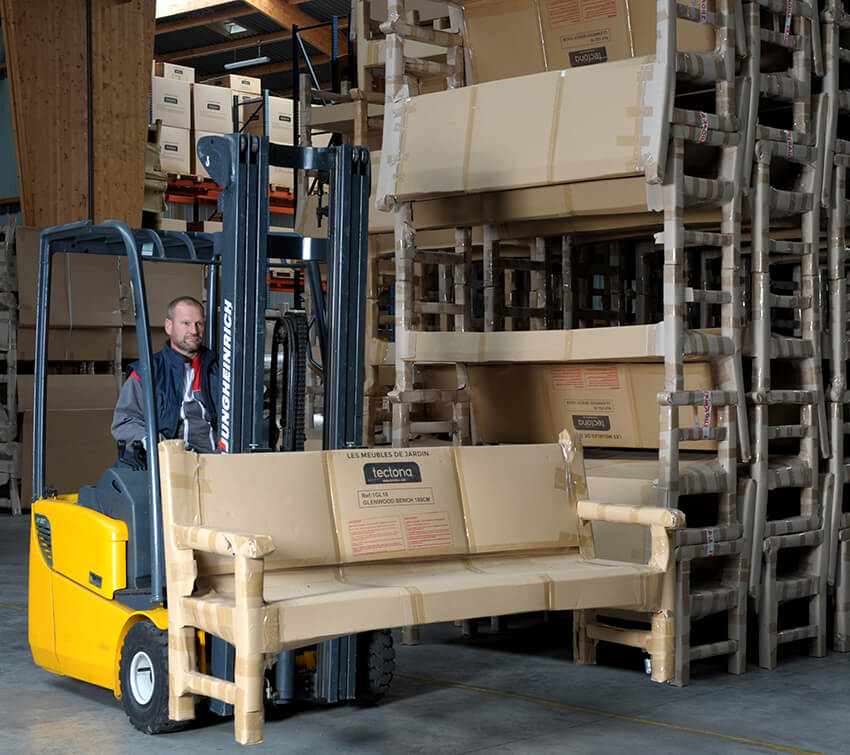 Delivery time
When will my order be shipped?
Orders are shipped within 48 hours (2 working days). If there was a shortage of stock on one of the products ordered, you will be contacted within 2 working days to notify you of delays, for a possible replacement or a refund.
What are the delivery methods and times?
Departures from our warehouse, located in Normandy (ZA de Colmont, 76560 Doudeville), are from Monday to Friday inclusive. The goods are delivered by Courier Service (for orders less than 3m3) or Charter Service (for orders greater than 3m3). Deliveries are made on weekdays (no Saturday delivery).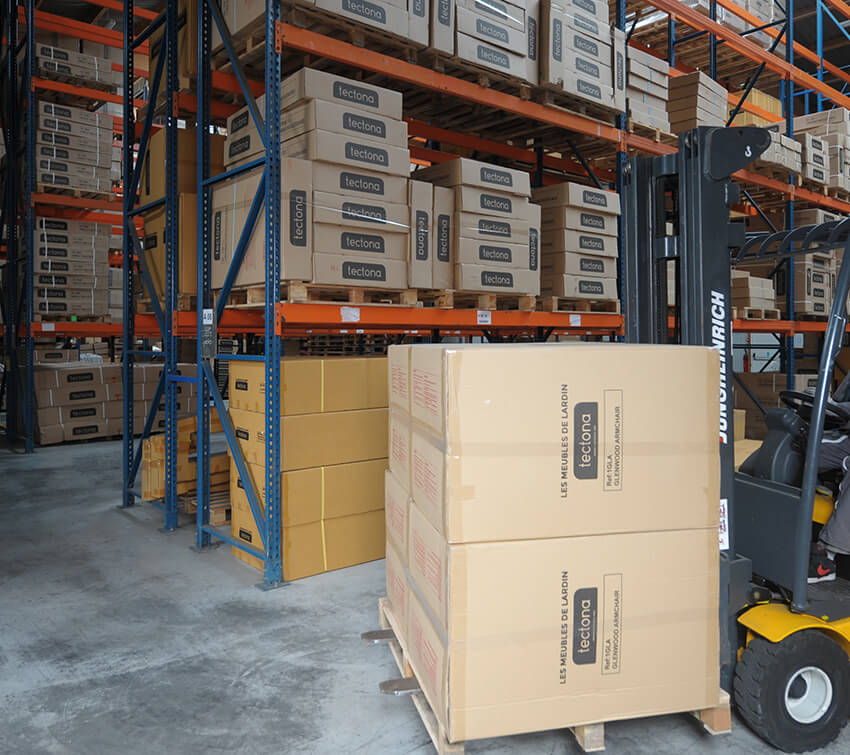 Deliveries
Our goods are delivered duty-paid, free of charge in mainland France, for orders over € 1500. Goods are transported at the risk of the consignee. It is up to the consignee to report any anomalies to the carrier before accepting delivery of goods. Any anomalies must be noted on the delivery note, a copy of which will be kept by the customer who will confirm the said anomalies within 48 hours by registered mail to the carrier having made the delivery. The purchaser must indicate if deliveries are not on ground-floor level or will require special handling on passing the order. In this case, Tectona will have an estimate drawn up and submitted to the purchaser and any added expenses will be invoiced by Tectona to the purchaser.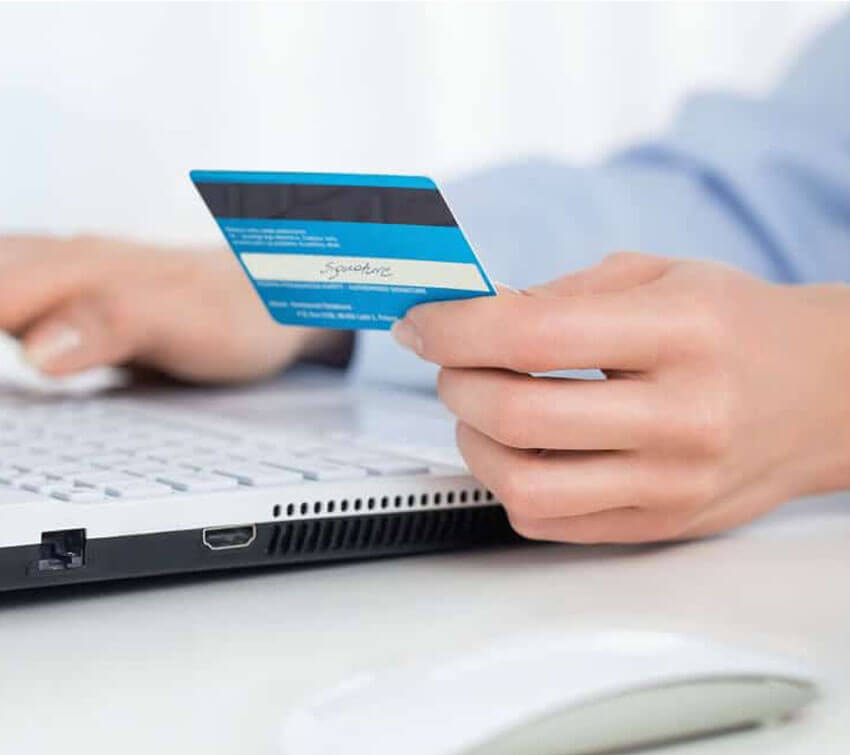 Payment
How to pay ?
a) Our prices are considered for payment on delivery of goods unless stipulated otherwise;
b) Invoices are to be paid to our headquarters, irrespective of the terms indicated on the order forms submitted to us;
c) Orders must be paid in full at the time of passing orders.
d) Should a single payment not be made by a due date, all sums remaining due by the purchaser become due immediately and legitimately.
e) It is expressly noted that any malfunction or repairs required of goods supplied will under no circumstances constitute a motif for non payment or for delayed payment of sums due by the purchaser;
f) Payment is considered to be: not the submittal of a bill of exchange or a cheque entailing the requirement to pay, but the effective cashing by Tectona of the sum due at the agreed date.
Non payment
In the case of overdue payment or non payment, Tectona may suspend all orders in hand. In addition and in application of Article 441-6 of French Commercial Law, any amount not paid at the agreed date legitimately gives rise, and without any forewarning, to payment of overdue interest at the valid legal interest rate at the day of invoicing plus four points. Interest will be charged from the day of the agreed payment date until full payment is made to Tectona (interest and costs in principle).
In the event of a product that is missing, damaged or does not correspond to the order form, we invite you to contact customer service, preferably by phone: +33 (0)2 35 95 79 20 (Monday to Friday, 8 a.m. to 12:30 p.m. and 1:30 p.m. to 4:30 p.m.) - entrepot@tectona.fr
Exchange and refund
I have a problem with the order I received, what should I do?
Customer service will advise you on how to process your complaint. We recommend that you do not return your package without our explicit consent.
I have a delay regarding my delivery ?
In the event of late delivery, contact the Delivery Department for further information.
Returned goods
No goods for which the order was registered in one of our points of sale may be returned to us without our prior consent and our returning instructions. All goods returned must be made in original packaging. All goods returned in good condition and accepted by us will be credited or reimbursed at 90% of the invoiced value. In the case of goods purchased by mail order by a non professional or consumer, the latter (purchaser) is entitled to return goods within 14 days of the date of delivery. goods must imperatively be returned in the original packaging. The cost of returning goods is to be borne by the purchaser, with the exception of goods which are not conform with the original order or which are faulty or which have been the object of specific reserves made to the carrier within 48 hours.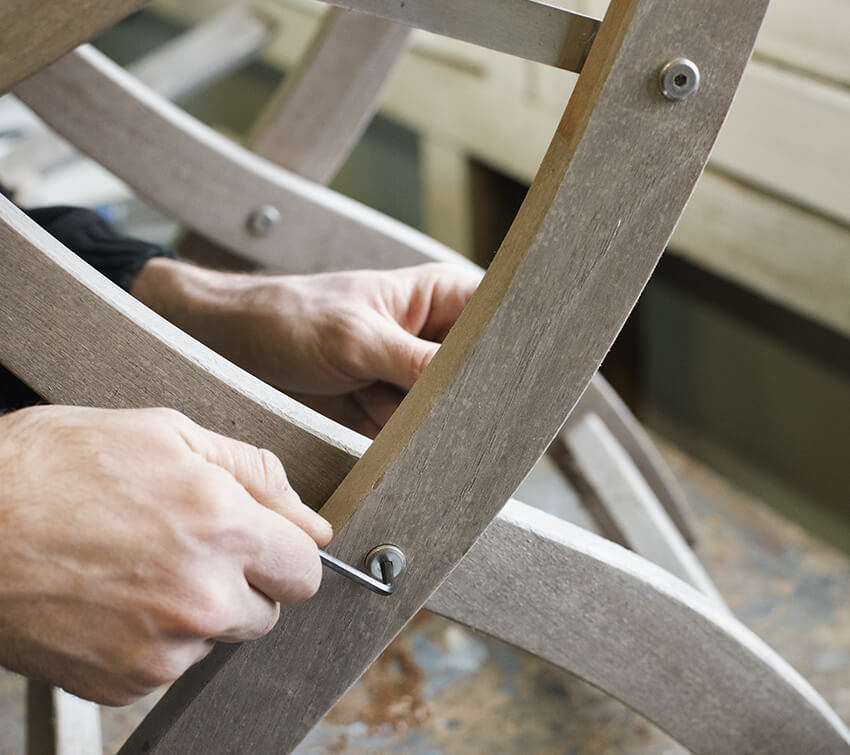 After sales service
I have had my furniture for 20 years, can you fix it?
Can you provide me with a spare part? Can I change my parasol canopy? Tectona repairs Tectona brand furniture when possible. To get a quote or to have a spare part sent to you, you can send your request, with your name and telephone number as well as any photos to
sav@tectona.fr
Phone: +33 (0)2 35 95 79 20
Our furniture is designed for outdoor living. However, some usage precautions should be taken: you will find all maintenance advice on the product sheets and on our site.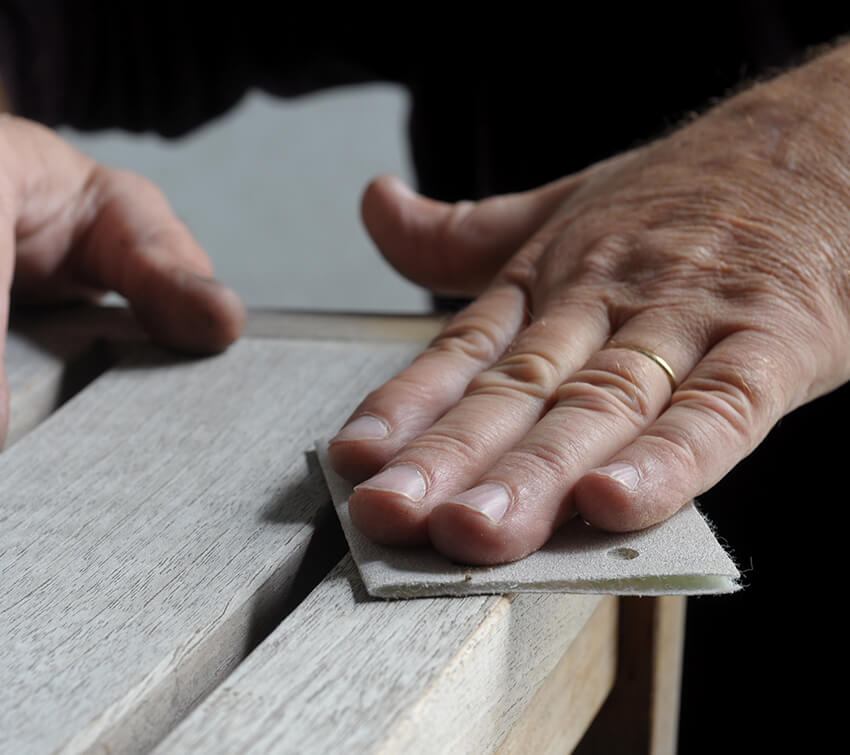 Maintenance of the furniture
How to maintain teak?
Quality teak is very easy to maintain: with plenty of water with a brush or a scouring sponge and household soap, all foam and common pollution are removed. Maintained clean, the furniture will always be elegant.
How to avoid the gray patina of teak?
The gray patina appears naturally when the teak is exposed to sun and rain. It is the oil from the wood that forms this protective layer. Teak furniture inside and sheltered from the sun will retain its golden color. To maintain this when a piece of furniture is outside it is necessary to apply a protector, such as Fixer - this will be a step to be repeated every 2 years or so, depending on the exposure of the furniture to the elements. Do not use teak oil or linseed oil. We also advise against varnishing the teak.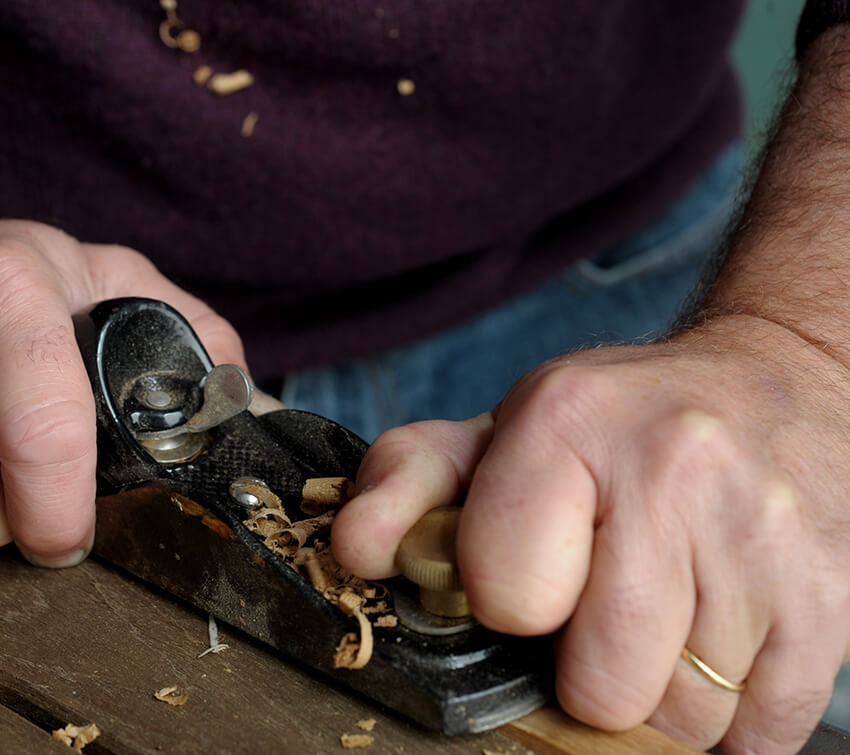 Maintaining teak
How to clean greasy stains on teak?
You have to get down to it right away, as soon as the task is done. Here are several possible techniques:
- With a homemade recipe made up of hot water, Marseille soap and ammonia: using a sponge, rub the stain in a circular fashion.
- With white crystal vinegar: Using a brush, scrub the stained wood and let dry.
- With the white clay stone: using the supplied sponge that you moisten, gently rub the stain, rinse with water and let dry. If this is not enough, sand it lightly with 120 grit sandpaper.
Should I protect my teak furniture during the winter?
It is certain that the lifespan will be extended if you have the possibility to bring your furniture in during the winter and protect it from the elements. It also allows for less maintenance in the spring. We strongly recommend that you bring in furniture with a folding mechanism (deckchair, folding chair, extending table) in winter. We do not recommend covering teak furniture under a tarp for too long without ventilating it. Moisture can condense on it and form stains on the wood.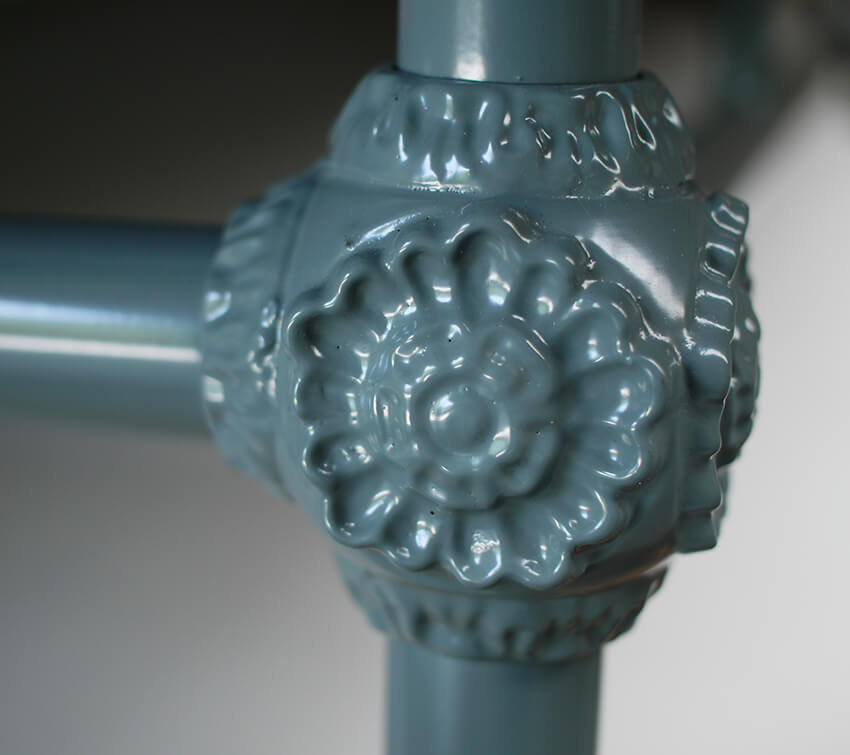 When there are scratches on an aluminum table, what can be done to reduce them or even make them disappear?
To do this, use a body polish which will reduce scratches. This is particularly effective with the 1800 blue collection.
How to maintain my parasol?
Parasols are not afraid of the rain, however care must be taken to ensure that they can dry well afterwards. We recommend closing them when not in use or at night to avoid high winds. The parasol poles can be refinished with marine varnish. The canvases of the parasols can be waterproofed with a spray. Soap removes waterproofing and is therefore not recommended. The fabrics can be changed.
How to maintain my shower?
The most important thing is to remove the cartridges from the mixer taps. The cartridges have a limited lifespan of a few years. But if the cartridges are not removed from the thermostatic valves before winter, the frost will cause them to snap and they will have to be replaced.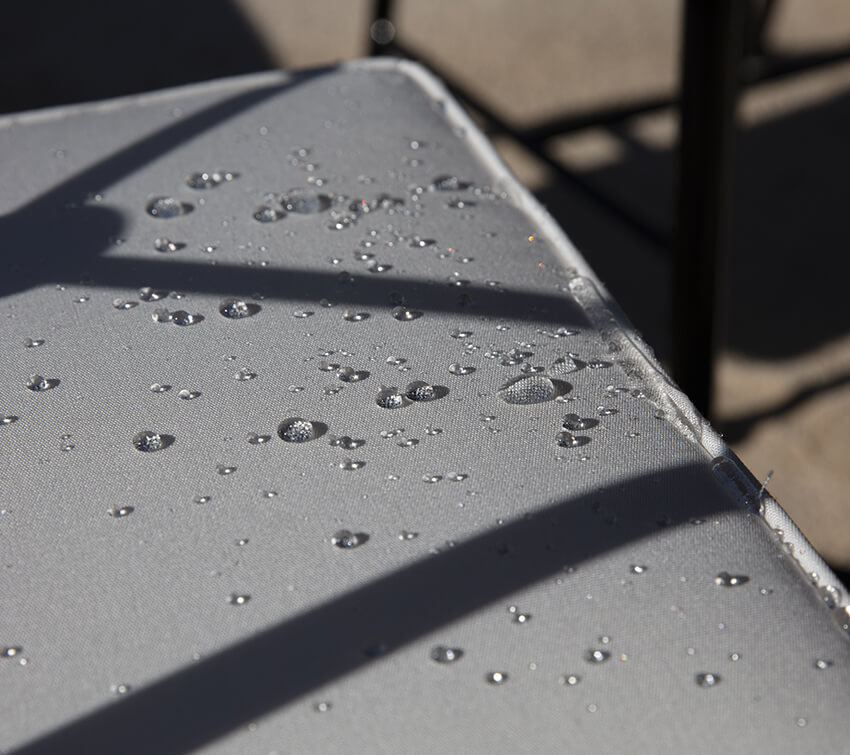 What are the differences between Batyline and Sunbrella?
Batyline is a vinyl canvas when Sunbrella is a solution dyed acrylic fabric. Batyline fabrics are pre-stressed fabrics, that is to say they are designed to withstand a load without deforming (seats from the Southampton collection, Copacabana folding beds).
Can my mattresses and cushions stay outside in the rain? How to maintain them?
Yes, cushions and mattresses can stay in the rain because both the foam and the fabrics are designed to resist rain as well as UV rays.
- Sunbrella fabrics are extremely easy to maintain and most soils can be cleaned with mild soap and water. For more stubborn stains, you can use bleach without worrying about damaging the fabric or discoloring it. The covers are washed at 30 °, no drying. We do not recommend pressing (dry washing).
- We do not recommend washing Batyline fabrics in the machine. We recommend cleaning them with a sponge and a jet of water, possibly with some soapy water. For fabrics that have not been maintained for a long time it is possible to use "Batyline Clean Spray" by trying it on the reverse side of the fabric.
- Do not machine wash the foams.
Warranty
Our products are guaranteed for 2 years for normal outdoor use. The warranty does not cover damage due to improper use.