Delta
Outdoor shower
Delivery on quote
Delivery on quote
Advices & purchasing

+33 1 47 03 05 05
For its first outdoor shower, Tectona turned to Inga Sempé, known for her sophisticated design. The outcome, Delta, is characterised by the absence of the superfluous. Starting from a straightforward teak duckboard, Inga Sempé designed a stainless steel structure simplified to the extreme so that it can blend harmoniously with any setting. The result is obvious and discreetly imposing. The shower connects to an ordinary garden hose. Composition : • Round showerhead 17,5 cm Characteristics : • The shower connects at its rear to an ordinary garden hose. Options : • Inline mixing valve
Dimensions

Designer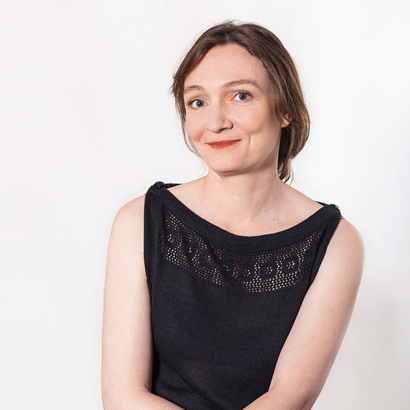 Inga Sempé
Inga Sempé, a graduate of ENSCI and designer since 2000, regularly collabo- rates with the largest companies world- wide (Italy, Japan, France, Scandinavia…) and was named "Créateur de l'année" in Stockholm in 2012. Her reputation earned her a retrospective at Villa Noailles in 2017. Her mastery of technical processes and her taste for obvious forms manifests in all her creations.
Maintenance tips
1. How to maintain your outdoor shower in stainless steel ?
Your shower is in marine grade 316L stainless steel. So you have no risk of rust. If your shower has never been serviced, there may be brown spots or stains (also called "tea stains") that are caused by the removal of fine particles of pollution from the surrounding atmosphere or by the spray. We recommend cleaning the stainless steel with a cleaning paste "Silver Stone" or "Clay Stone". Put dough on a damp abrasive sponge and rub in the direction of brushing then rinse well with clear water so as not to leave whitish traces. For routine maintenance and to keep the shine of your shower, you can use a classic stainless steel cleaner (type Spray Inox).
2. What should you do as winter approaches?
- Cut the water inflow(s)
- Disconnect the hoses from your shower
- Leave all faucets in the open position
If you own a shower with hand shower or a foot rinse, we recommend unscrewing the flexible part and handshower to avoid water remaining in the bend of the hose.
If you own a shower with a thermostatic faucet, we recommend removing the thermostatic cartridge as this is the most sensitive part to the cold.