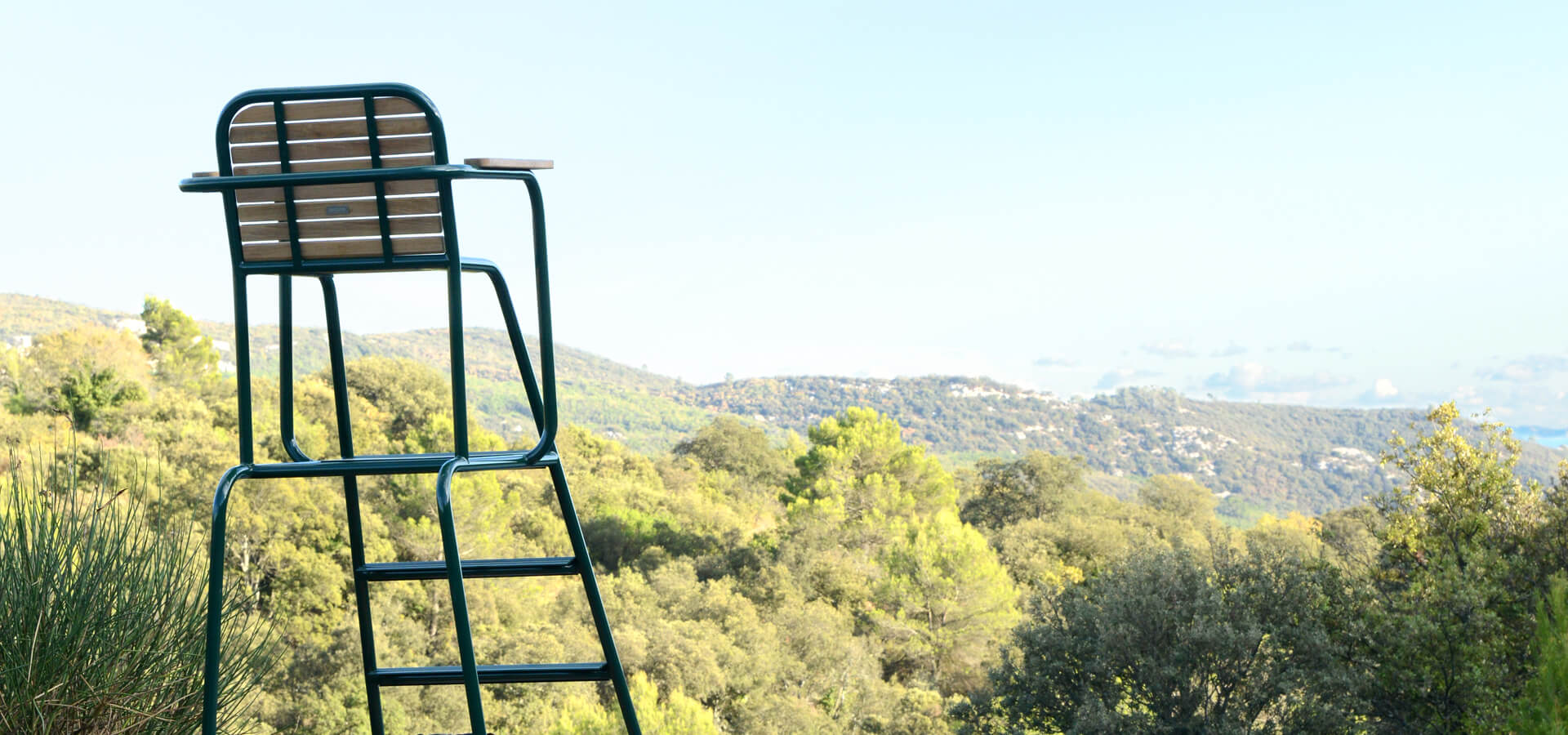 Collection
Tennis
In 2006, during the gestation of Tennis, Pierre Charpin told us: "the design of the umpire's chair and the players' bench provides simple formal and constructive responses".
For tennis lovers
Their frame structure, in tubes of powder-coated aluminium, occupies space in an airy, elegant and contemporary manner. Consistent with the designer's passion for colours, green highlights the forms of the furniture in harmony with its natural surroundings.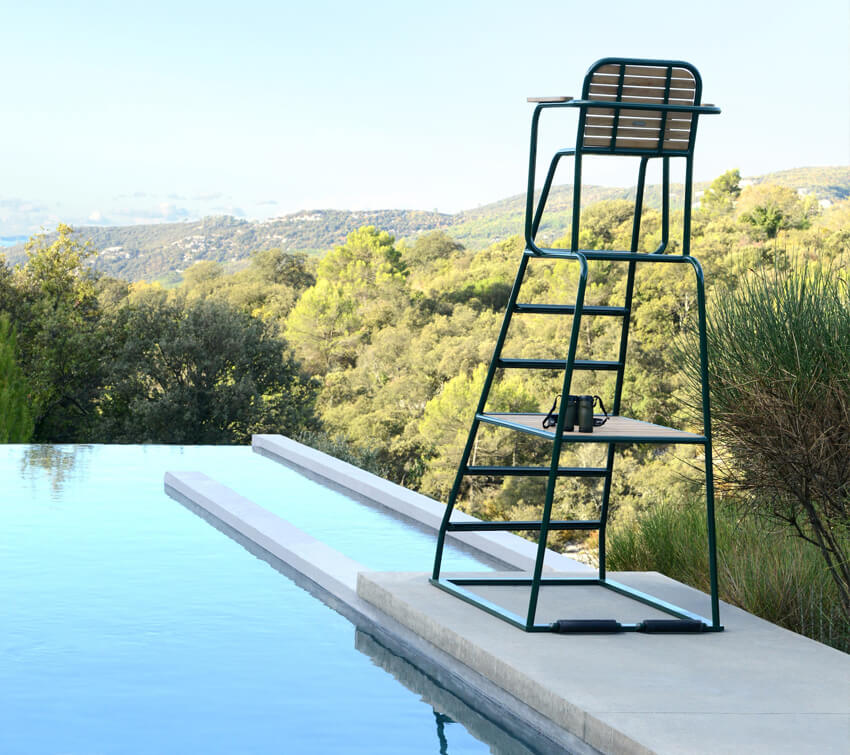 An exceptional umpire chair
The Tennis collection seems to offer mastery of the world because from above it is always better mastered. This is the promise that this high chair seems to offer, an umpire chair that comes with a players bench. The bench, as functional as it looks pleasant, could even leave the tennis courts for the gardens! The alliance of teak and aluminum confirms the timelessness of the silhouettes.