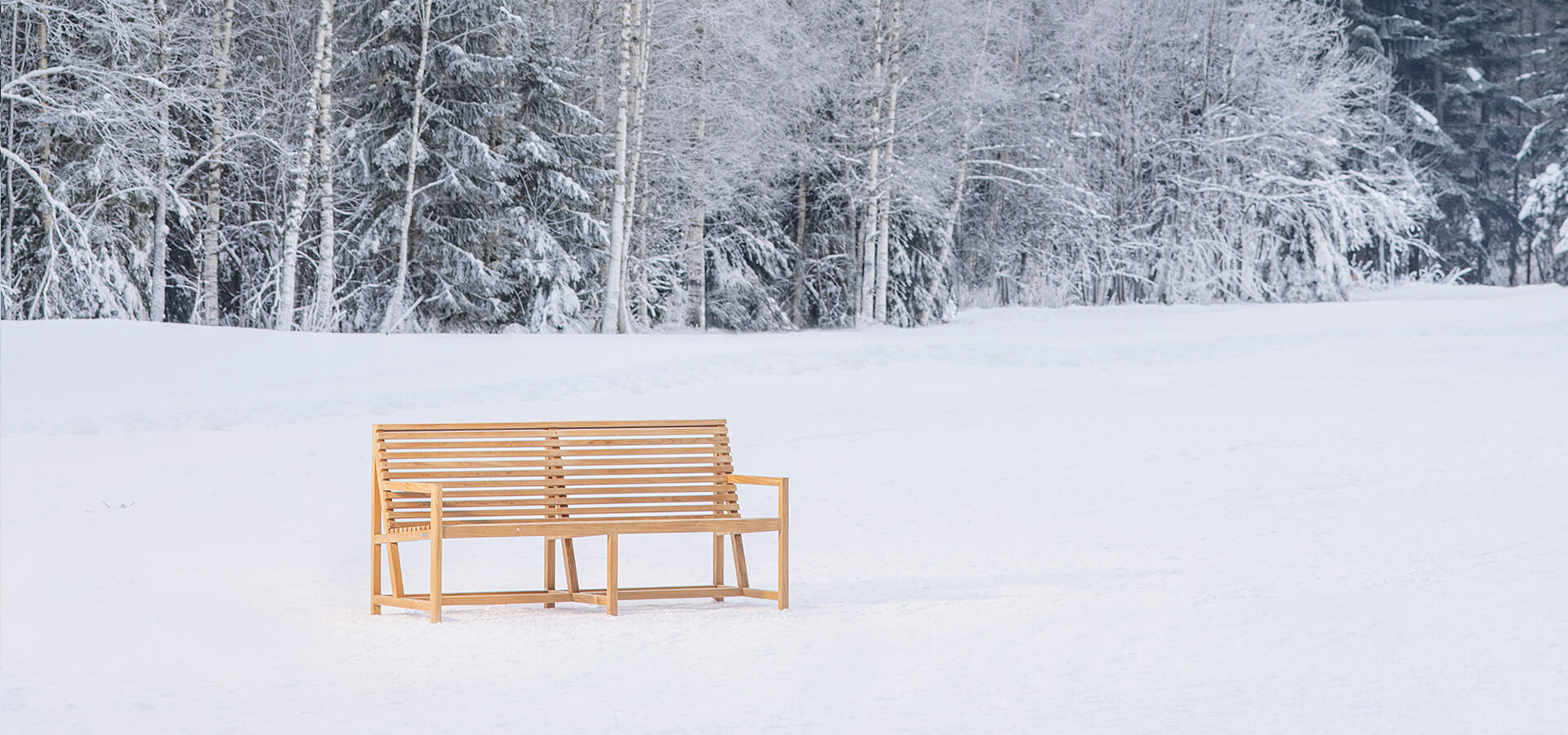 Collection
Tecto
This Tecto bench was designed by Barber & Osgerby for Tectona. This Tecto bench highlights the carpentry know-how practiced by Tectona.
A bench that illustrates the know-how of Tectona.
Tecto is a good illustration of Tectona's devotion to the craft of woodworking. Assembly is by dowelled mortise-and-tenon joints as traditionally used in roof frames, while the detail of the wooden plugs inserted in the direction of the grain to conceal screws provides an unhindered view of the bench structure. The arrangement of the horizontal teak slats, a subtle interplay between solid and empty lines, is captivating. As for function, the bench is an invitation to relax: the high backrest and the gently inclined seat maximise comfort.