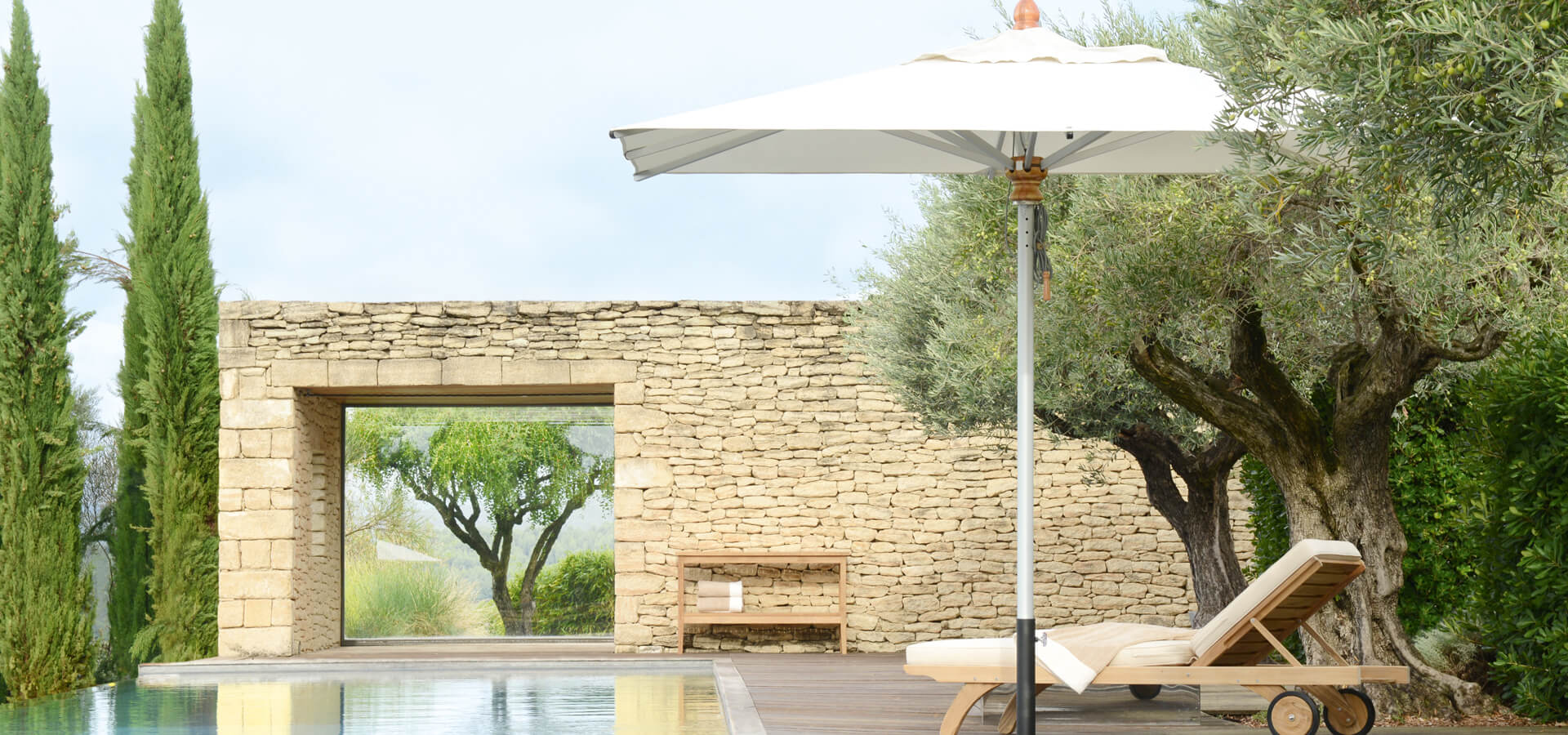 Collection
Sunbird
The forms of the Sunbird collection are inspired by those of the now-famous Roma collection; the difference, which lends a resolutely contemporary look, is the structure in anodised aluminium and the Teflon-treated acrylic canvas.
A parasol with a contemporary look
The reinforced eyelets and the lining of the canvas confer great wind resistance. The canvas itself is easy to remove, whether to be cleaned or changed. Three models are available, the smallest of which, measuring 2 m x 2 m, is particularly well suited to urban patios of modest dimensions. This Sunbird collection offers 3 parasols to protect you from the rays. The 3 m round parasol as well as the 3 x 3 m square parasol can be opened and closed over your garden table. The 2m square parasol is ideal for terraces.