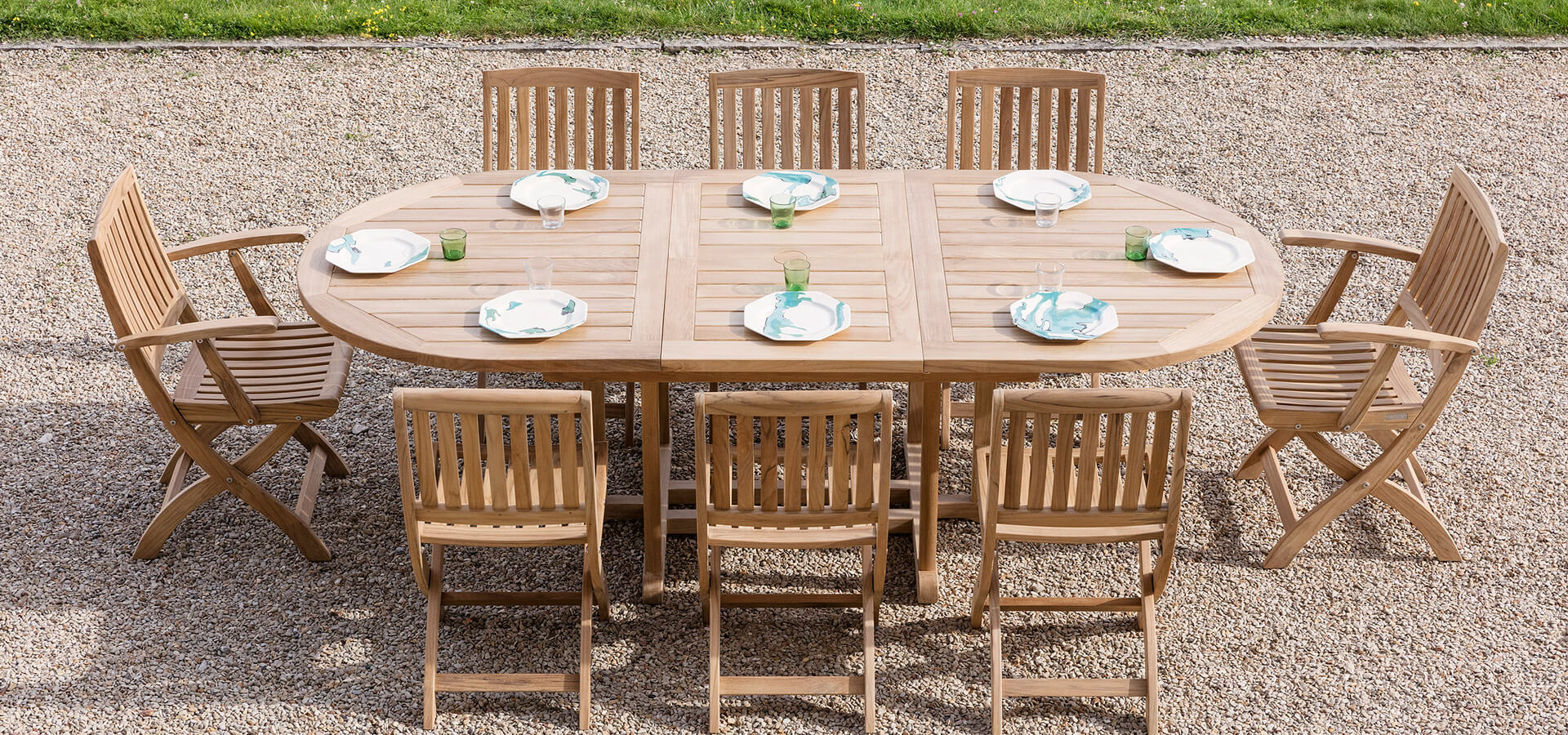 Collection
Sterling
The Sterling table is constructed along the same principle as the Arlington table: table legs carefully designed to maximise leg comfort and battens at floor level ensuring exceptional stability.
For "oval" read "friendly"
Where the Sterling table differs is in the shape of the tabletop: oval, for a more informal ambience. The fixed leg assembly (dowelled mortise-and-tenon joints) is a sign of longevity for year-round outdoor use.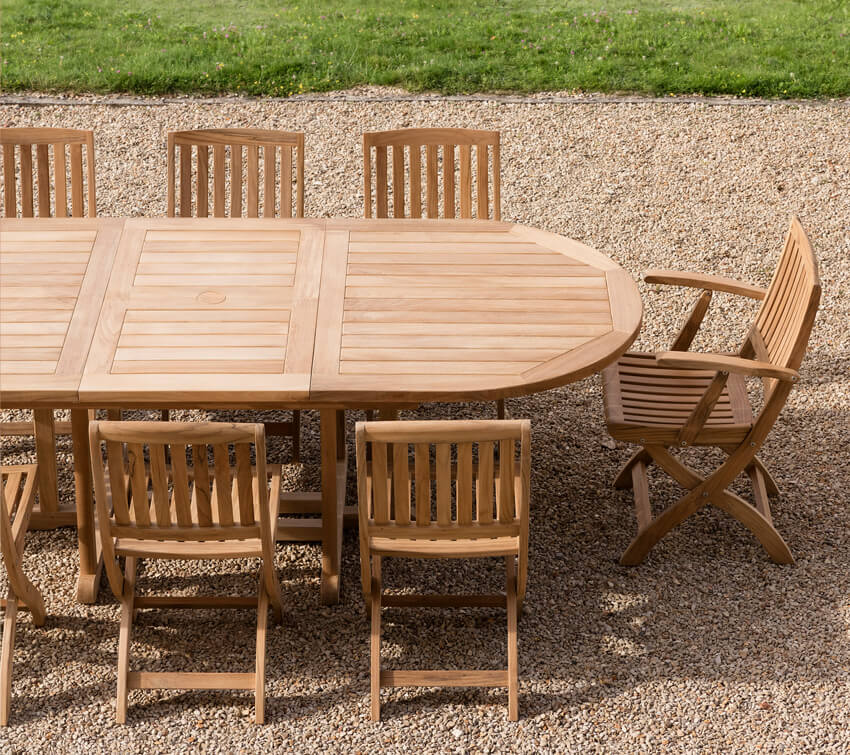 An extendable table with a butterfly extension system
Sterling is a large, oval extendable solid teak table with the butterfly extension system. The top is made of slats 7 cm wide, and drilled in the center for the parasol. The extension system is folding and then retractable. This table can accommodate 6 to 10 people.