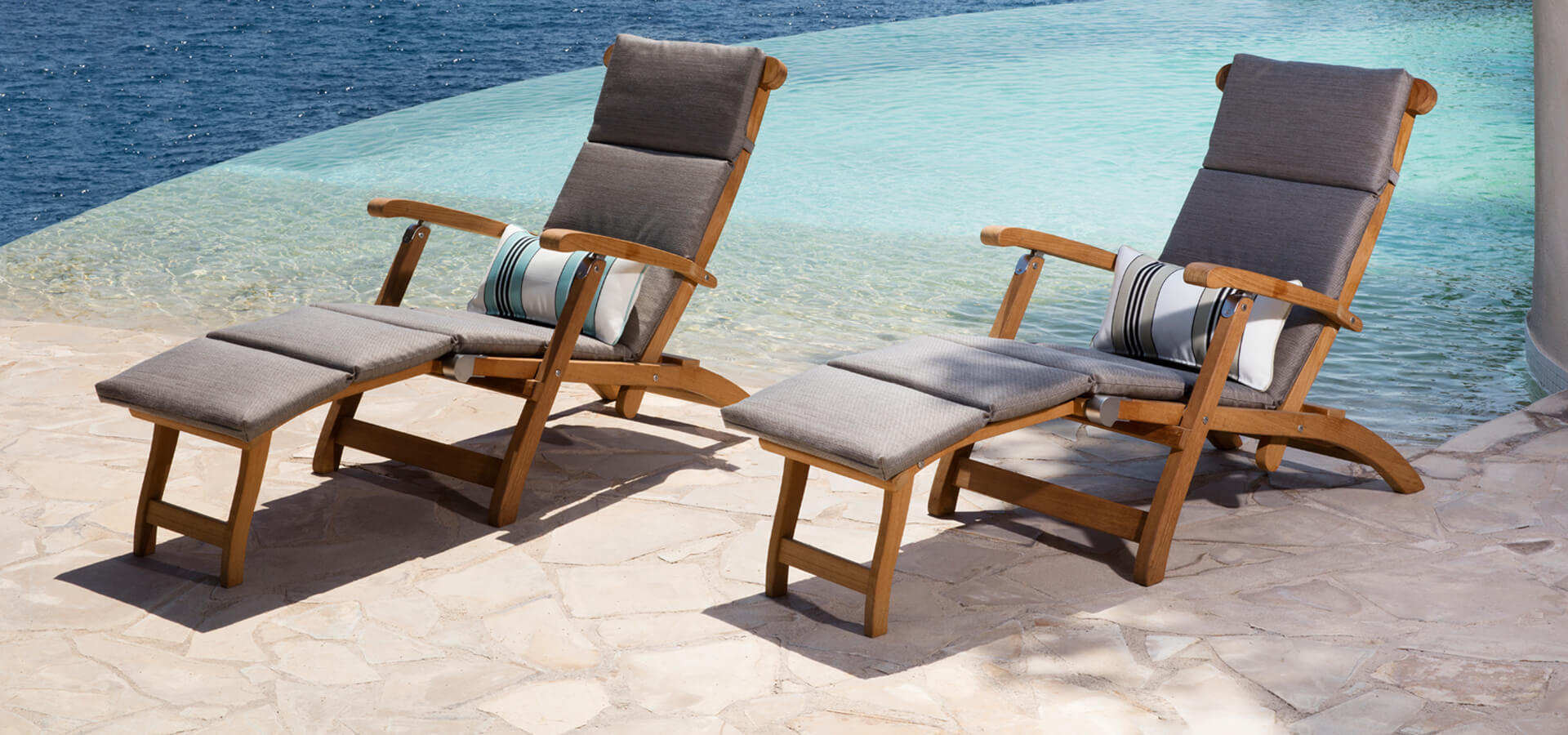 Collection
Normandie
Once comfortably installed in your generously proportioned steamer chair, close your eyes to be transported to the deck of a transatlantic liner connecting Le Havre with New York at the start of the 20th century!
A folding teak deckchair
This teak steamer chair does not require any particular care. Its curved contours closely follow those of the human body in order to maximise comfort; a mattress is optionally available for additional comfort. After lifting the armrests slightly, lean backwards to set the position of the backrest to suit the occasion, whether that be conversing with your neighbour, reading or simply daydreaming. When summer is over, the steamer chair folds easily and requires only minimal storage space.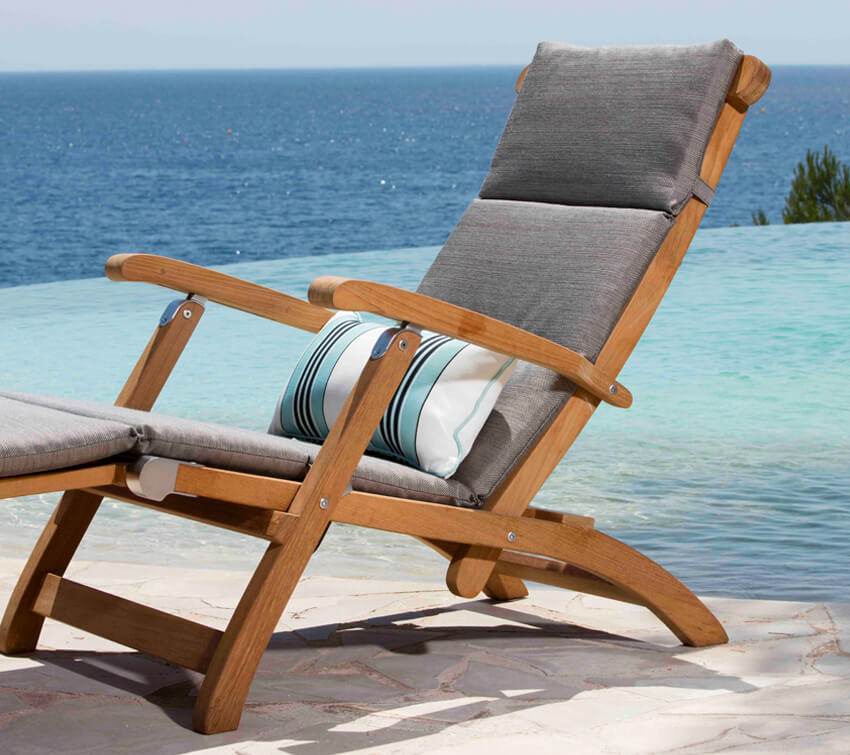 A wide choice of mattresses
There are several mattress colors for the Normandy deckchair. The fabric used is Sunbrella, an outdoor fabric that dries quickly.