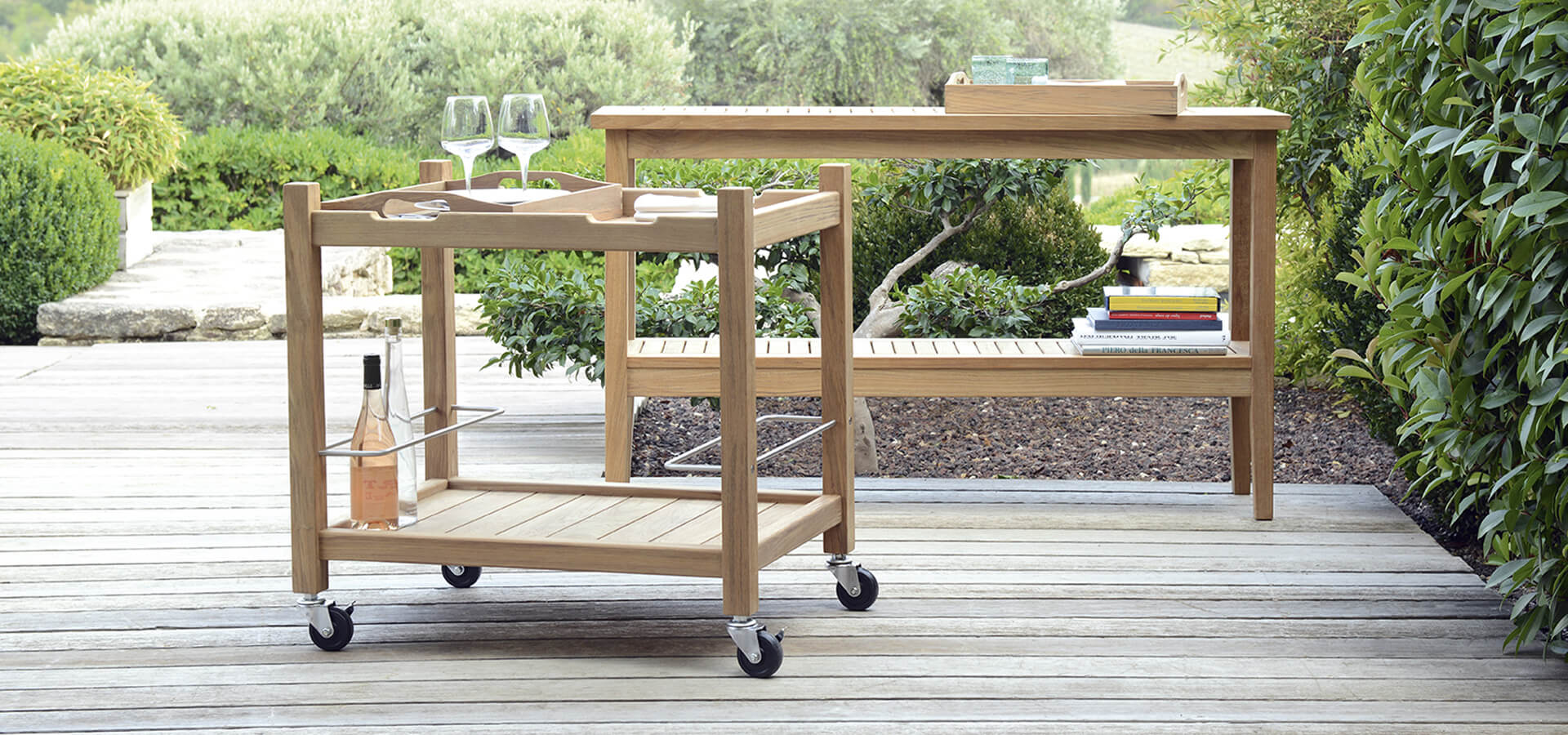 Collection
Leeds
Designed to make your outdoor life easier, the Leeds console keeps your objects within easy reach, whether they are tableware for a meal, magazines and towels for relaxing poolside or perhaps even tools for a spot of gardening.
Practical elegance for this teak console
The classic design in teak means that Leeds blends in gracefully with all Tectona collections. This teak console can serve as a side table for the tools needed for an afternoon of gardening or for the barbecue.