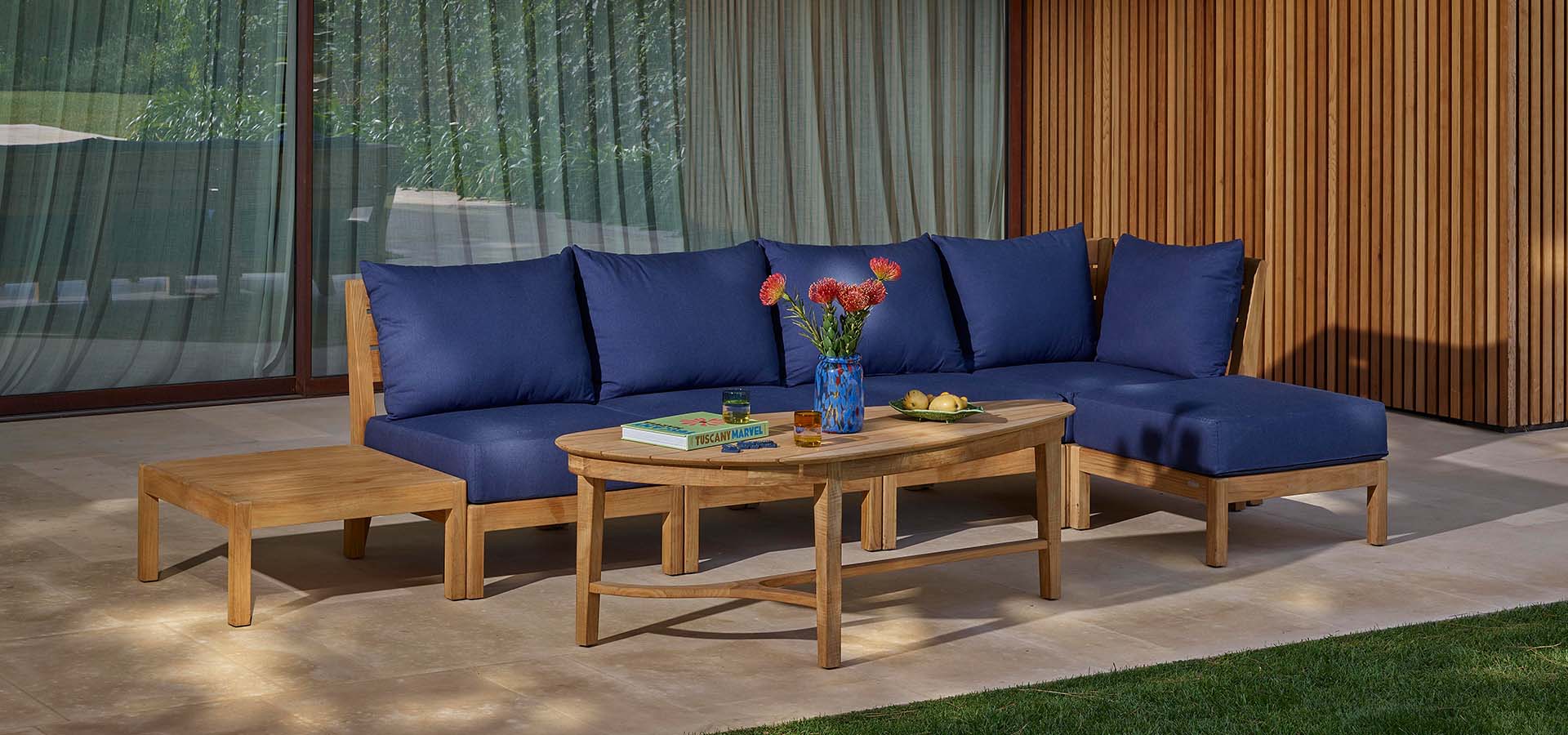 Collection
Exeter
The Exeter furniture collection has flourished since its first appearance in 2003, with the constant ad- dition of new models. With the modular lounge, everyone has the freedom to create their own space, according to their mood and their needs. The woodworking talent of Tectona is apparent from the width of the teak sections and the width of the legs, cut from a single block.
Simple and subtle
Visual elegance is exemplified in the Exeter table and stackable chairs, their wide slats exerting a calming effect on the viewer. The interplay between the curved legs and armrests of the chair add a dash of intrigue to the sober, contemporary lines.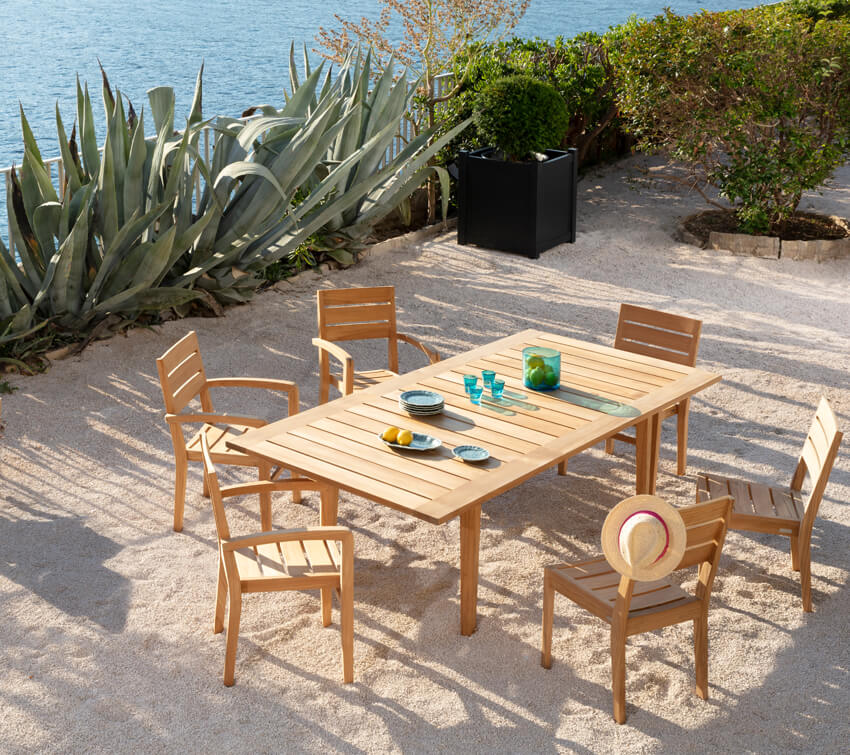 Room for everyone
The Exeter lounge is designed to be arranged just as you like and to grow with your needs. It follows the same design language as the Exeter and adds a large dose of practicality. The depth of the seat along with backrest and footrest cushions invite you to relax. For added comfort, combine your existing sleeper set (corner unit, angle unit, footrest) with the new sleeper cushion set.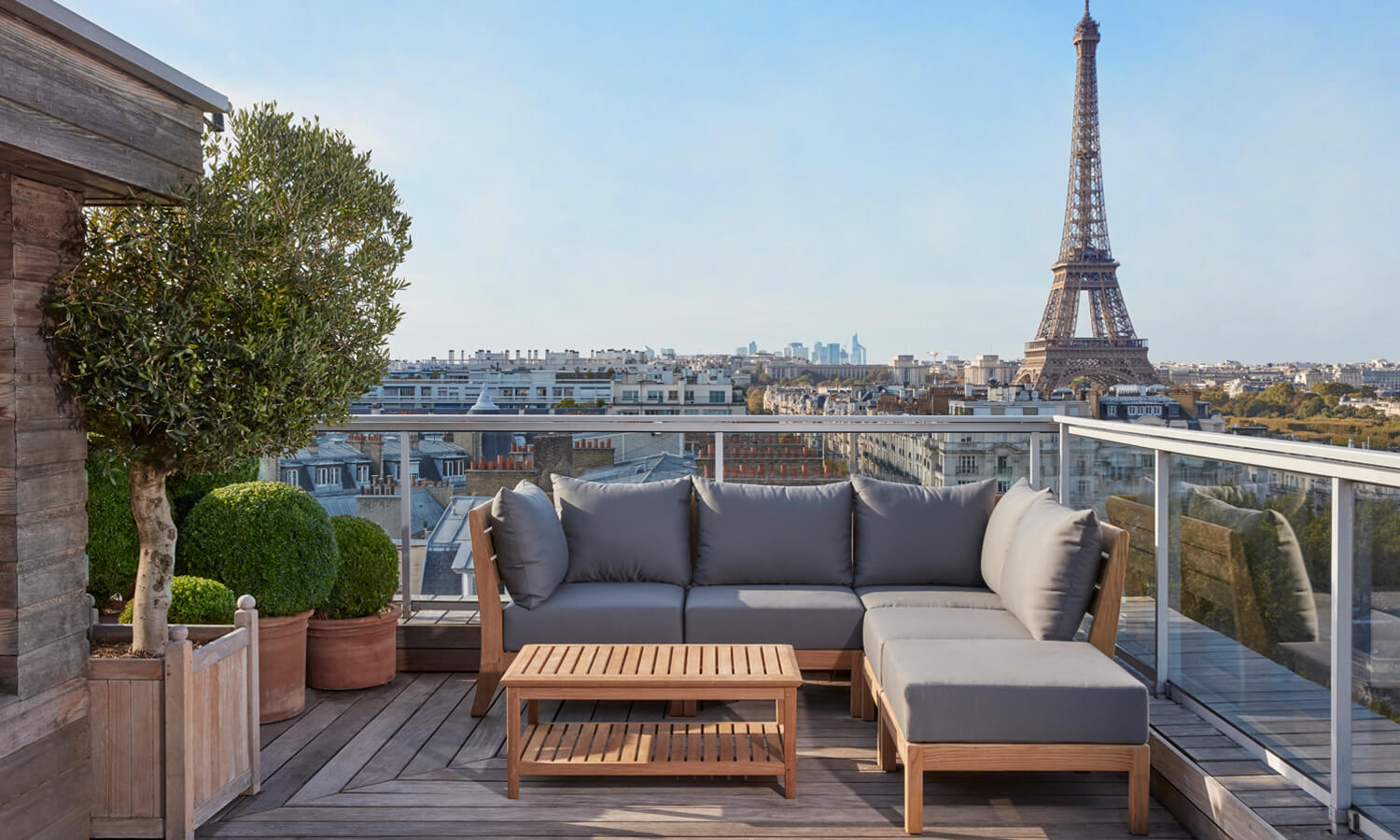 Quiet strength
Thick-cut teak sections create powerful, elegant structuring lines that are softened by the arresting simplicity of the wide slats and the slanting of the legs. The backrest of the bench and armchair is slightly curved for added comfort — cushions not required! Simple and obvious, Exeter perfectly symbolises the Tectona style: the perfect equilibrium between "classic" and "contemporary".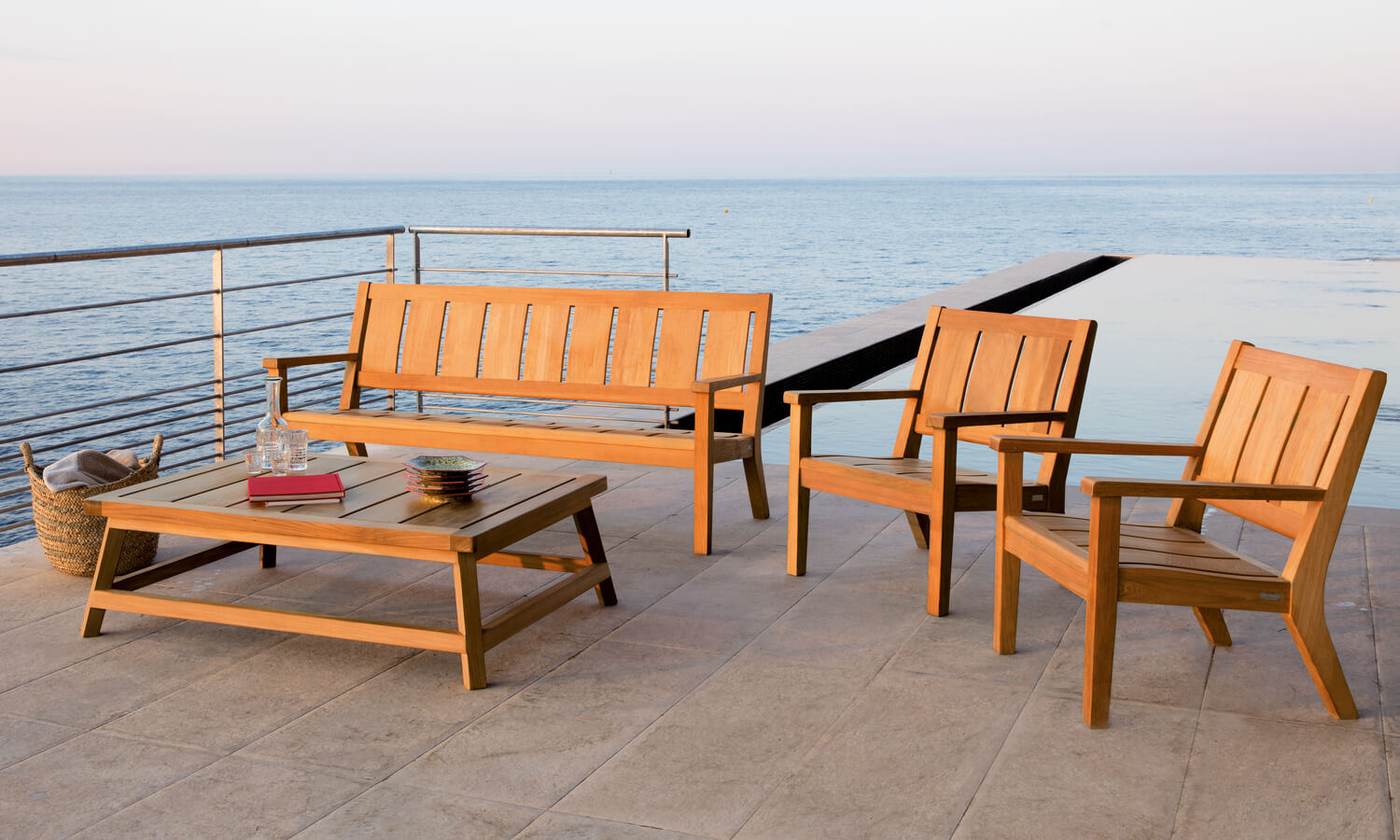 The chair that everyone dreams of!
It is practical: it can be folded and is easy to move thanks to the handle cut-out in the backrest. It is comfortable: the seat is angled and the backrest is high. Its strength lies in its simplicity. Exeter integrates harmoniously with any of the Tectona outdoor lounges in teak. As an interesting technical aside: the chair does not contain any metal components (not even where the two axes meet).