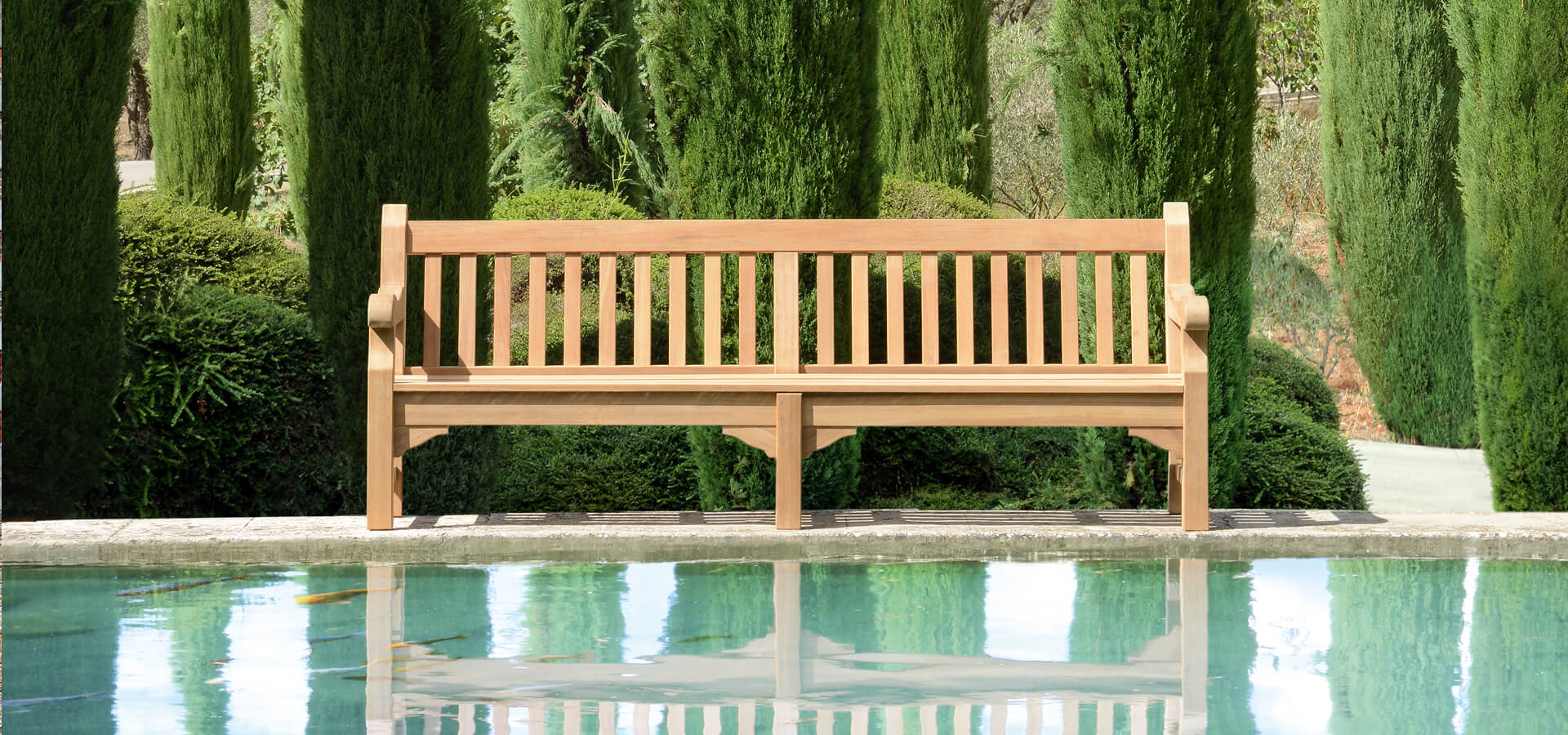 Collection
Exbury
This teak bench has been a faithful companion to Tectona since the very start, in 1977, when the brand was renewing the repertoire of outdoor furniture drawing inspiration from across the Channel.
A teak bench: a timeless classic!
Exbury has since then become one of Tectona's great classics. The highly imposing teak sections, cut from single blocks, are assembled according to woodworking rules, without metallic items, which confers a solid and elegant presence and at the same time guarantees exceptional longevity.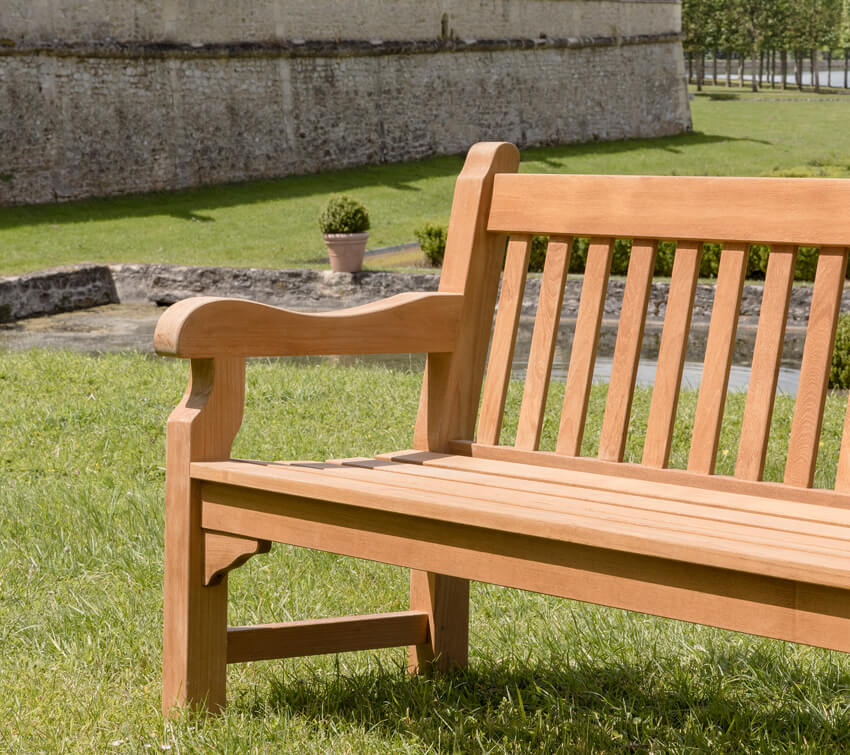 A majestic bench
The Exbury collection offers two teak benches with the foloowing lenght (180 cm and 240 cm). Exbury benches harmoniously furnish the most beautiful parks and gardens. One word to qualify this bench that imposes respect for the thickness of the cood sections : majestic !