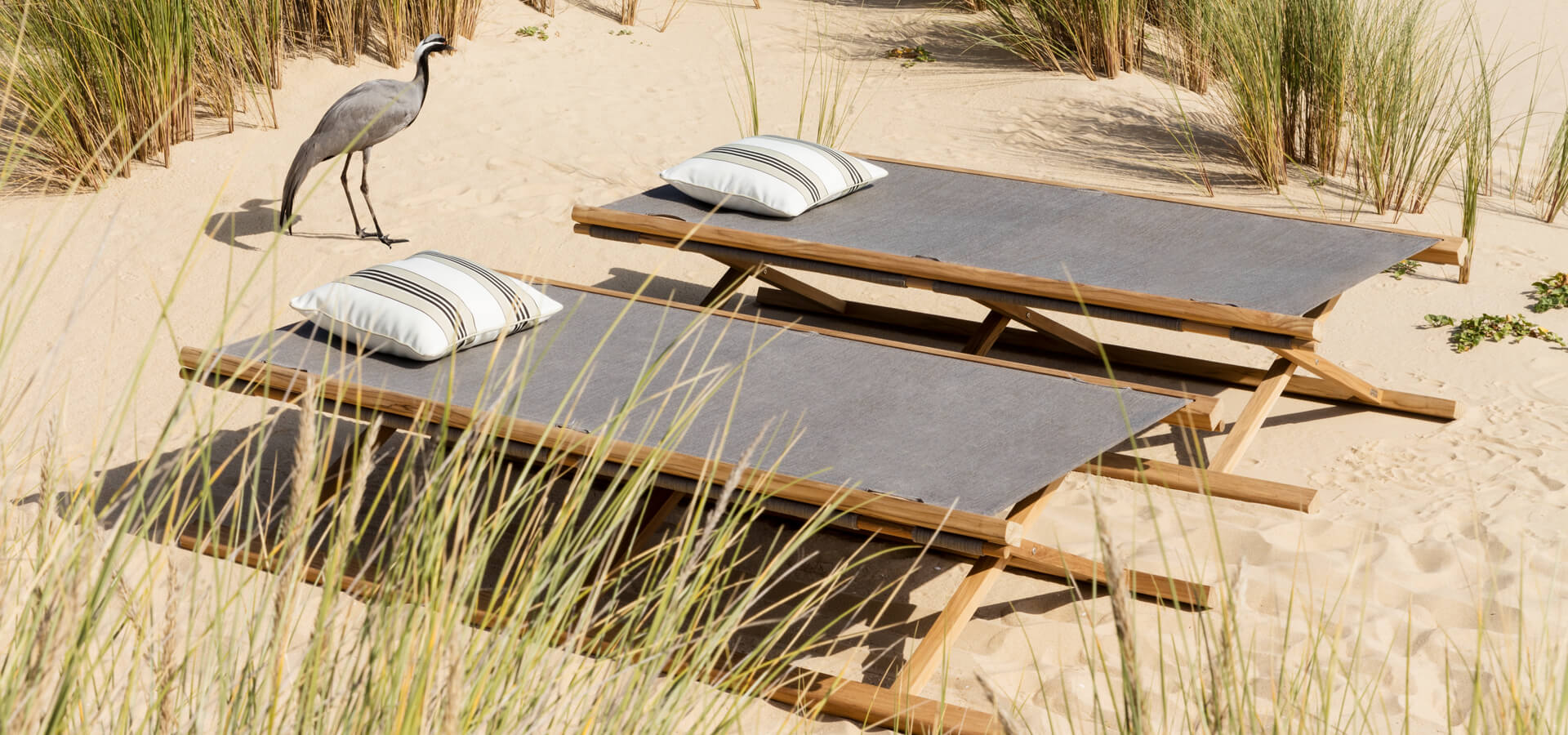 Collection
Copacabana
Joyful and colourful, simple and practical, the Copacabana line combines the solidity of teak with the softness of fabric. No aspects of the deckchair have been overlooked to ensure your comfort: the long armrests, the generously wide seat, the inclination of the backrest...
A folding deckchair
At first glance, the Copacabana folding deckchair could easily pass for the traditional deckchair that inhabits so many summer holiday memories. However, several tweaks have been made for added comfort and ease of use: the armrests have been designed to allow the arms to rest naturally; the backrest has three reclining positions, guaranteeing stability. The fabric, specially treated for weather-resistance, simply refuses to age.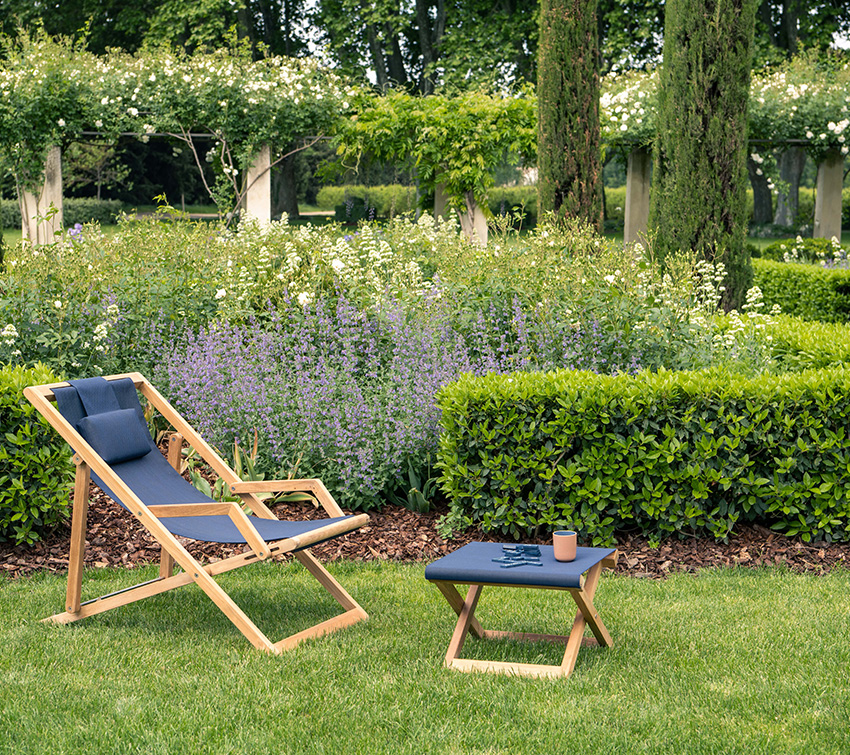 A folding teak table
Used alone, the Copacabana small folding table is perfect for two people or as a side table. Alternatively, several tables placed side by side create a single large table for several guests. The legs, in the form of an X, fold easily; the table then only requires a small space for storage.