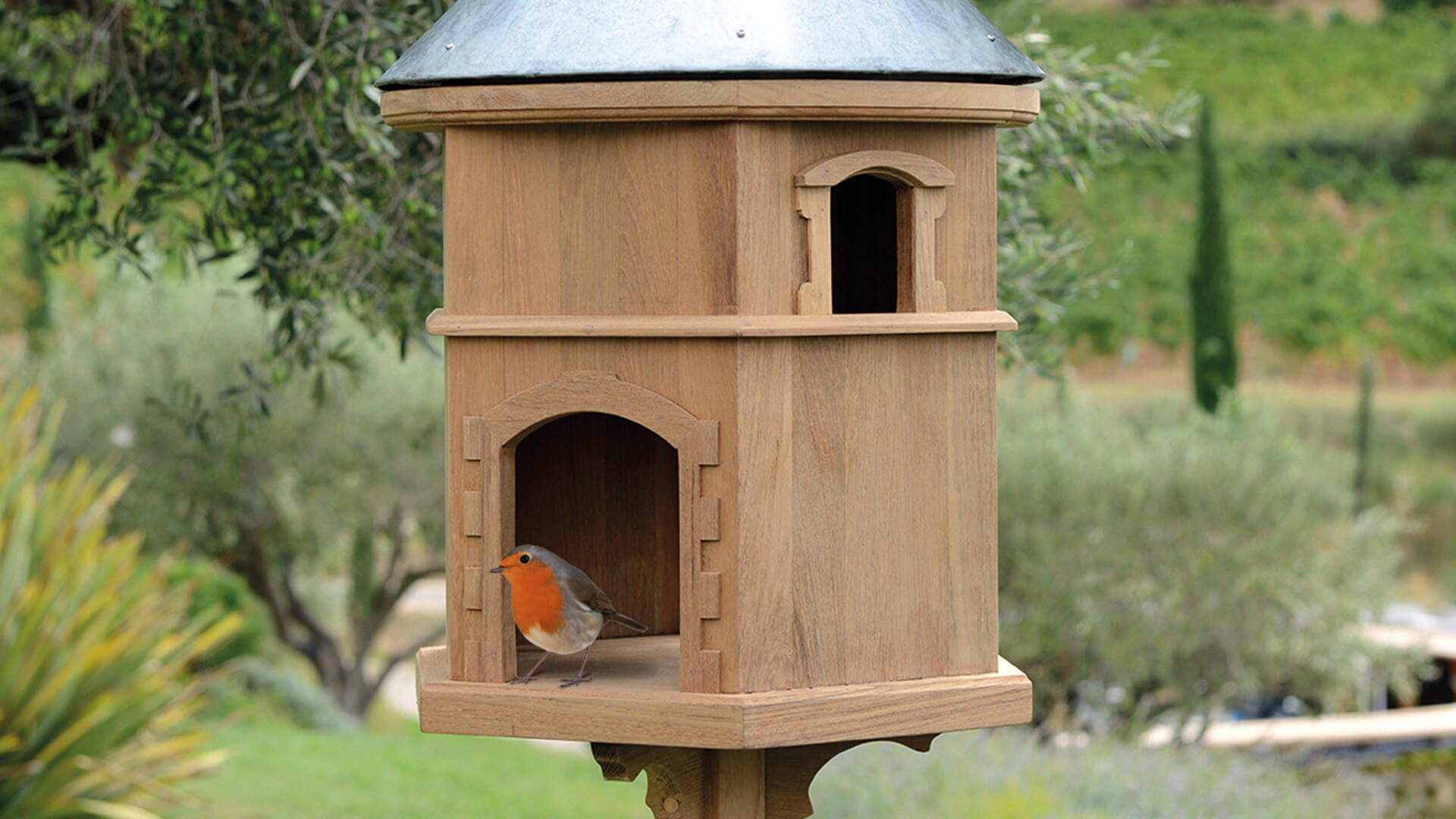 Collection
Colombier
Birds in your garden will be drawn to the dovecoat. It is high enough for them to feel protected, while the zinc roof provides rain protection.
The essential bird house
The dovecoat, made from teak, withstands sunshine and rain. Stabilisation and wind resistance are provided by a clever fixation system that can be used on all types of terrain. On the lower level, the size of the opening allows them to bring in the twigs they need to build their nest. They can fly off from the upper level, through a smaller opening.