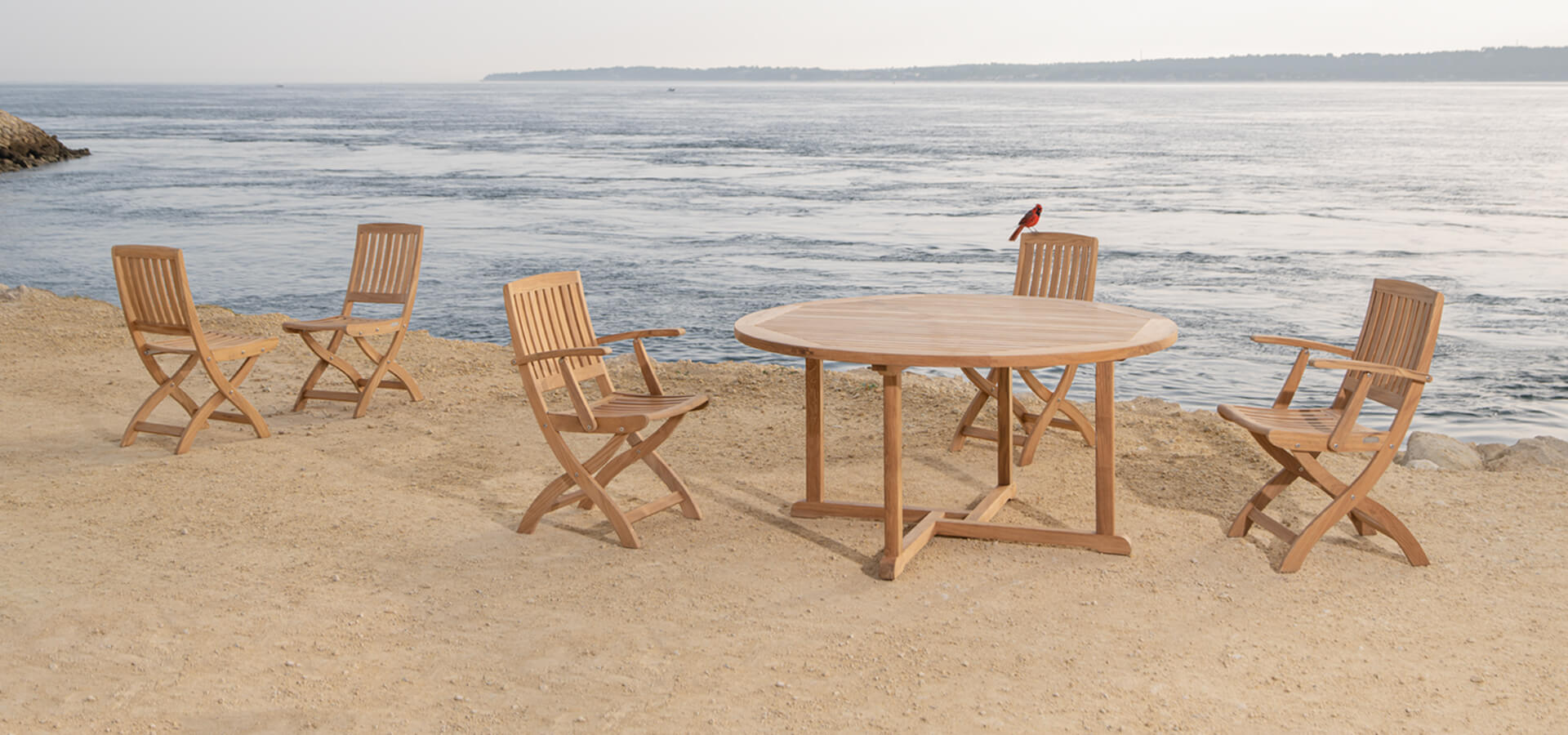 Collection
Barton
The Barton collection has been present in the catalogue for over 40 years. Quite simply, a timeless classic. The Barton chair is characterized by thick wooden sections, mortise-and-tenon joints and a safety latch to stop fingers getting squashed. 
Folding chairs and armchairs
Barton has preserved its classic form while adapting to the necessities of outdoor use such as ease of use.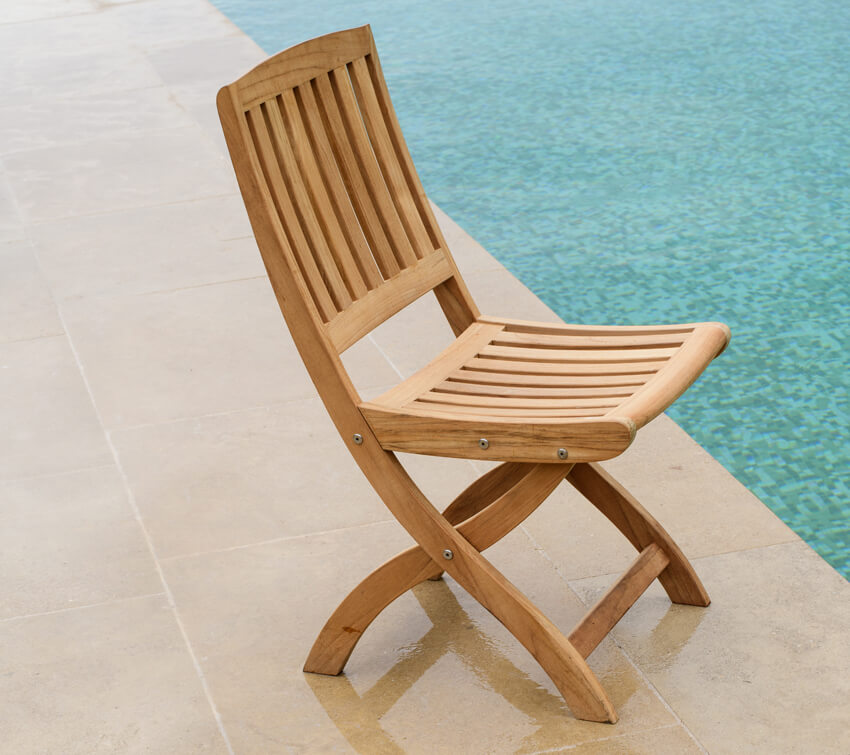 Practical stools
A practical piece of furniture par excellence, the teak stool appears almost miraculously when chairs and armchairs are lacking. It can be transported with just one hand so it can easily be placed where you want it: a table, an easel, a terrace edge to enjoy the view. Made of teak, the curved shape of its four legs has been cut directly from the wood, the interweaving of the slats connecting the legs ensures optimal strength.