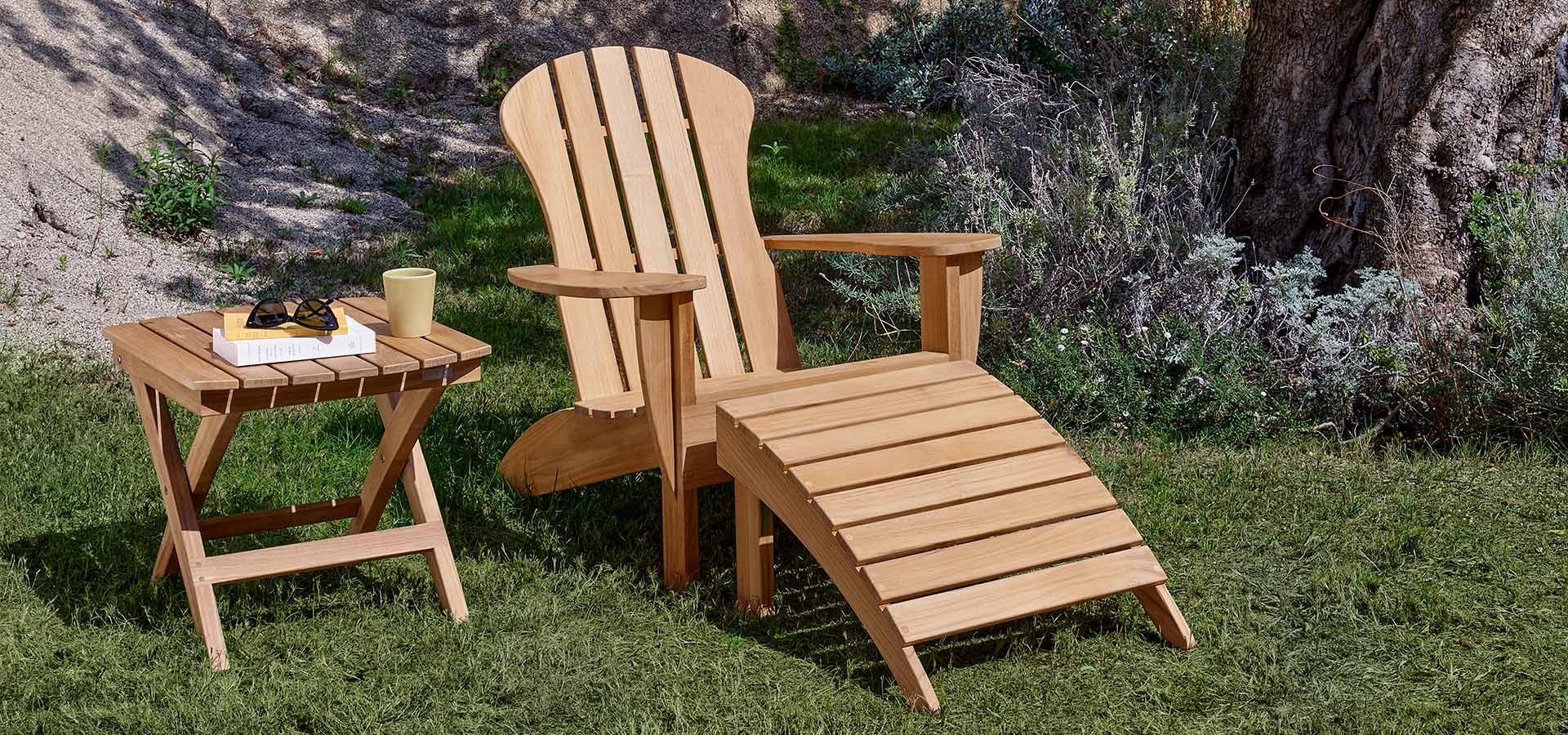 Collection
Adirondack
American cinema is fond of this armchair — in the collective imagination, it represents infinite possibilities. On a porch facing the Great Plains or mountains on the horizon, the Adirondack chair is both welcoming and imposing, a fragment of the American Dream.
The Adirondack armchair
At Tectona, we evaluated its comfort and improved it by creating additional pieces: a footrest that transforms the armchair into a lounger with wide armrests.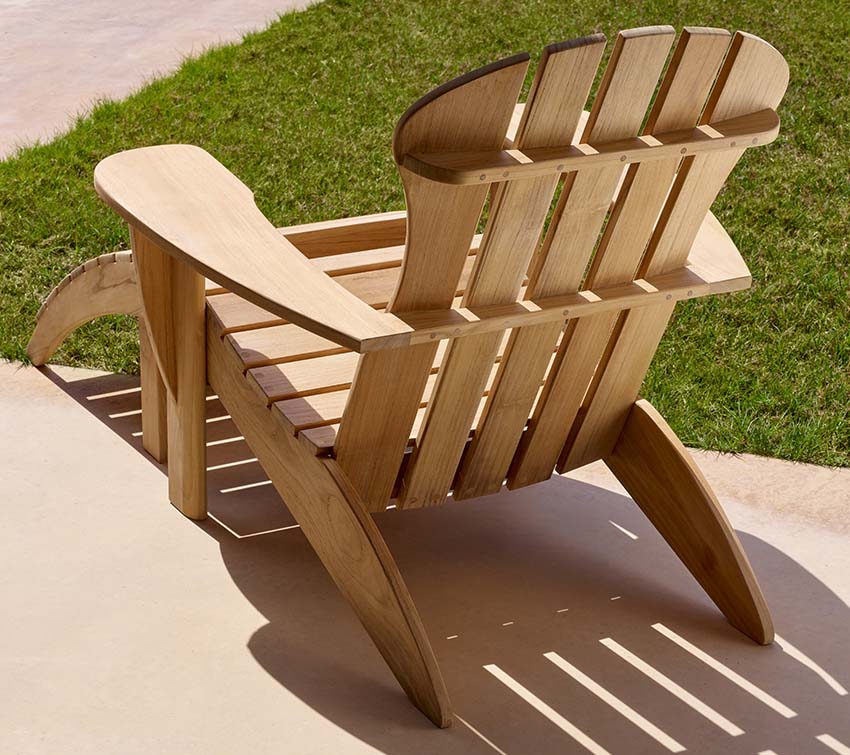 Its folding coffee table
This collection offers a small folding coffee table to go with the teak lounger and footrest.