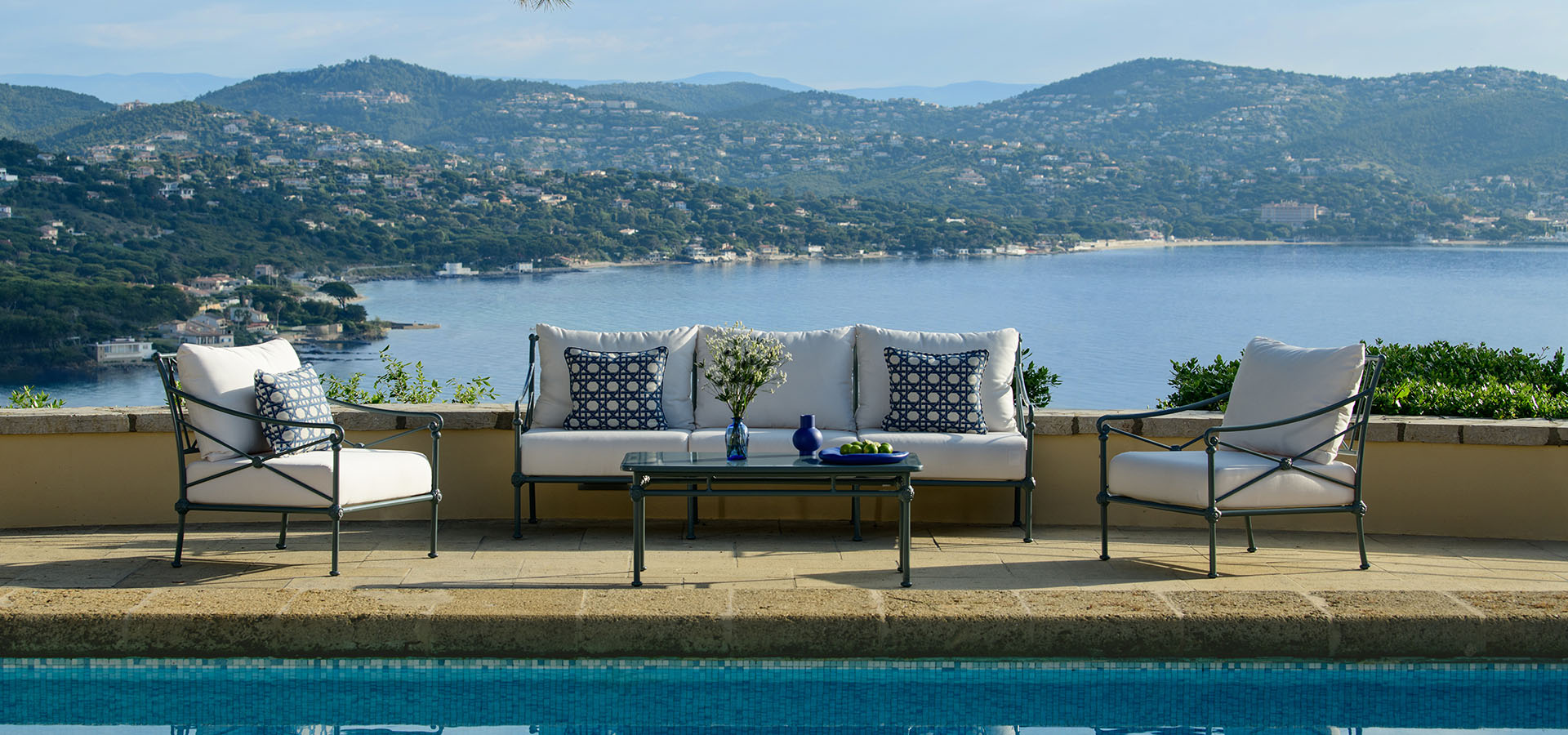 How to maintain lacquered aluminum
The lacquered aluminum molded or in tube, combines lightness and robustness. The lacquer is applied in powder form and baked. Aluminum does not rust. It can therefore be used without fear at the seaside. It is extremely resistant to abrasion. Lacquered aluminum can be washed with soapy water and a soft sponge.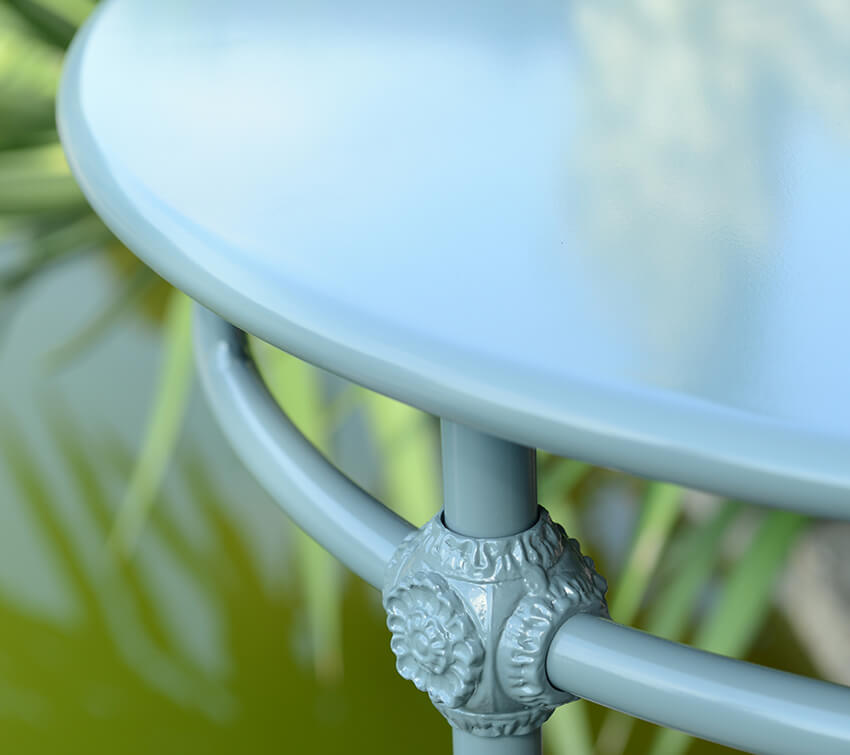 You wish to repaint your aluminum furniture?
It is possible to paint / repaint your furniture according to the following instructions
Work outside or in a well ventilated area
Cleaning with St Marc lye using a brush + Complete drying
Scrape off the chipped/unstuck parts
Lightly sand all surfaces with 120 grit (this will help the paint coat to adhere)
Lightly clean the furniture with a cloth and acetone (on the parts to be repainted only)
Dusting with a broom
Use preferably cellulose paint + cellulose thinner
It is preferable to have a fairly liquid paint that will facilitate application and reduce brush marks
Apply 2 coats to obtain a nice result