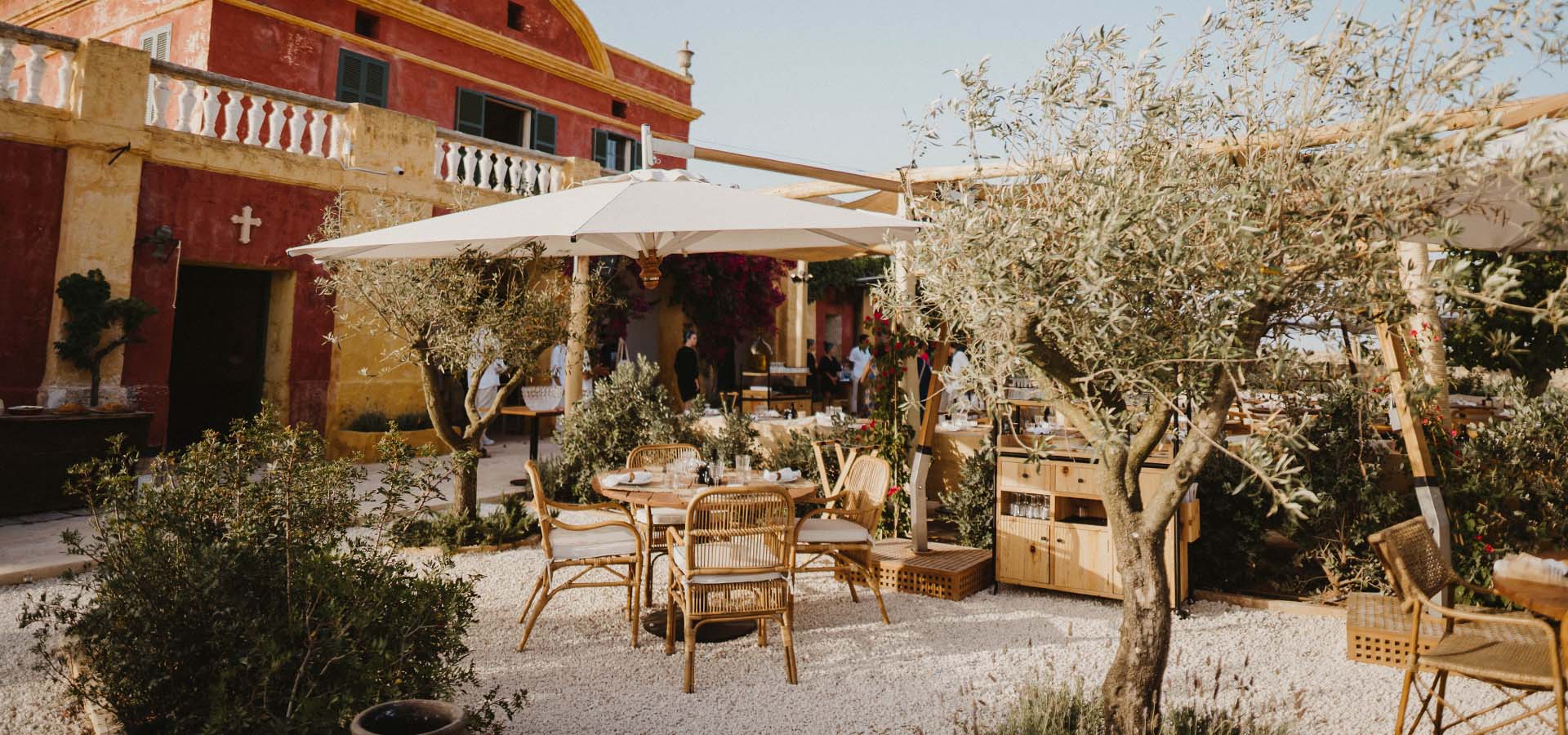 Restaurant
Nonna Bazaar
Nonna Bazaar is a new multi-sensory restaurant concept, conceived by Arnaud Zannier, founder of the Zannier Hotels group. Located in a farmhouse with typical Menorcan architecture, and surrounded by 400 hectares of cultivated land, Nonna Bazaar has just opened its doors. © Laura Mazzello for Nonna Bazaar.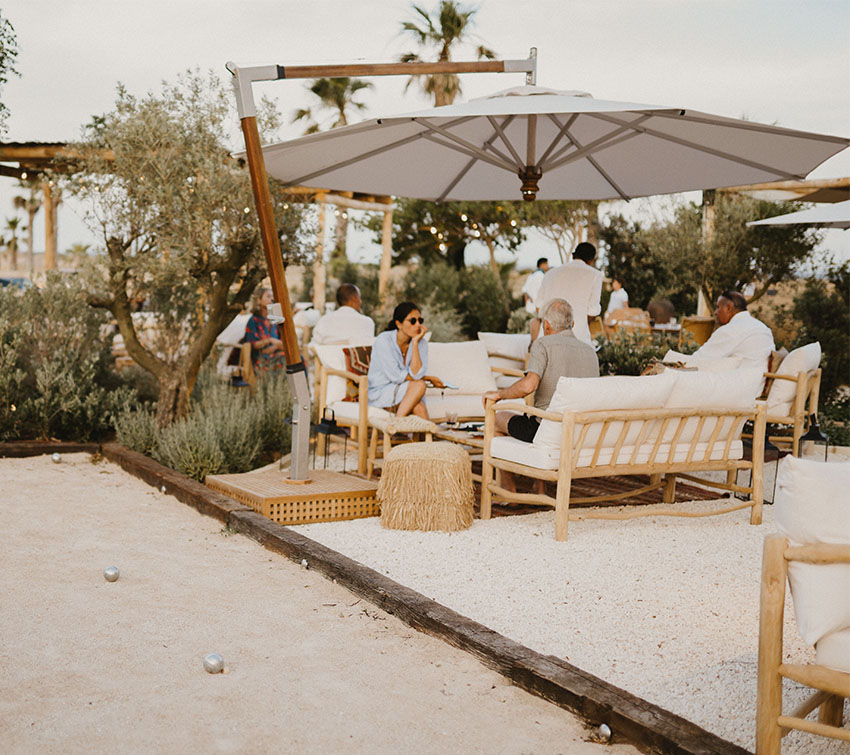 A family spirit
Nonna Bazaar was born from Arnaud Zannier's childhood memories of family gatherings in the south of France for convivial meals around long tables facing the Mediterranean. The name shares the same source of inspiration: "Nonna" evokes the family spirit, the sharing of stories, memories and ancestral recipes, while "Bazaar" is a reference to the "bazaaris", the souks and markets that enliven every village in the Mediterranean. © Laura Mazzello for Nonna Bazaar.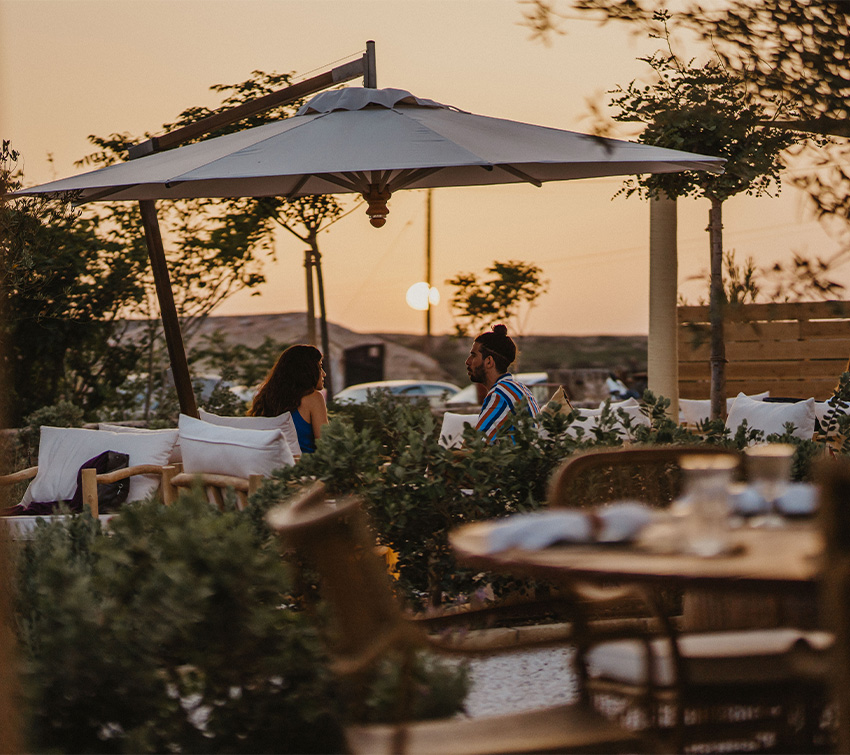 The Colibri parasol in the spotlight!
The restaurant can accommodate 175 diners in the open air, on a vast terrace shaded by the beautiful Colibri parasols and surrounded by an omnipresent vegetation. © Laura Mazzello for Nonna Bazaar.
Related products