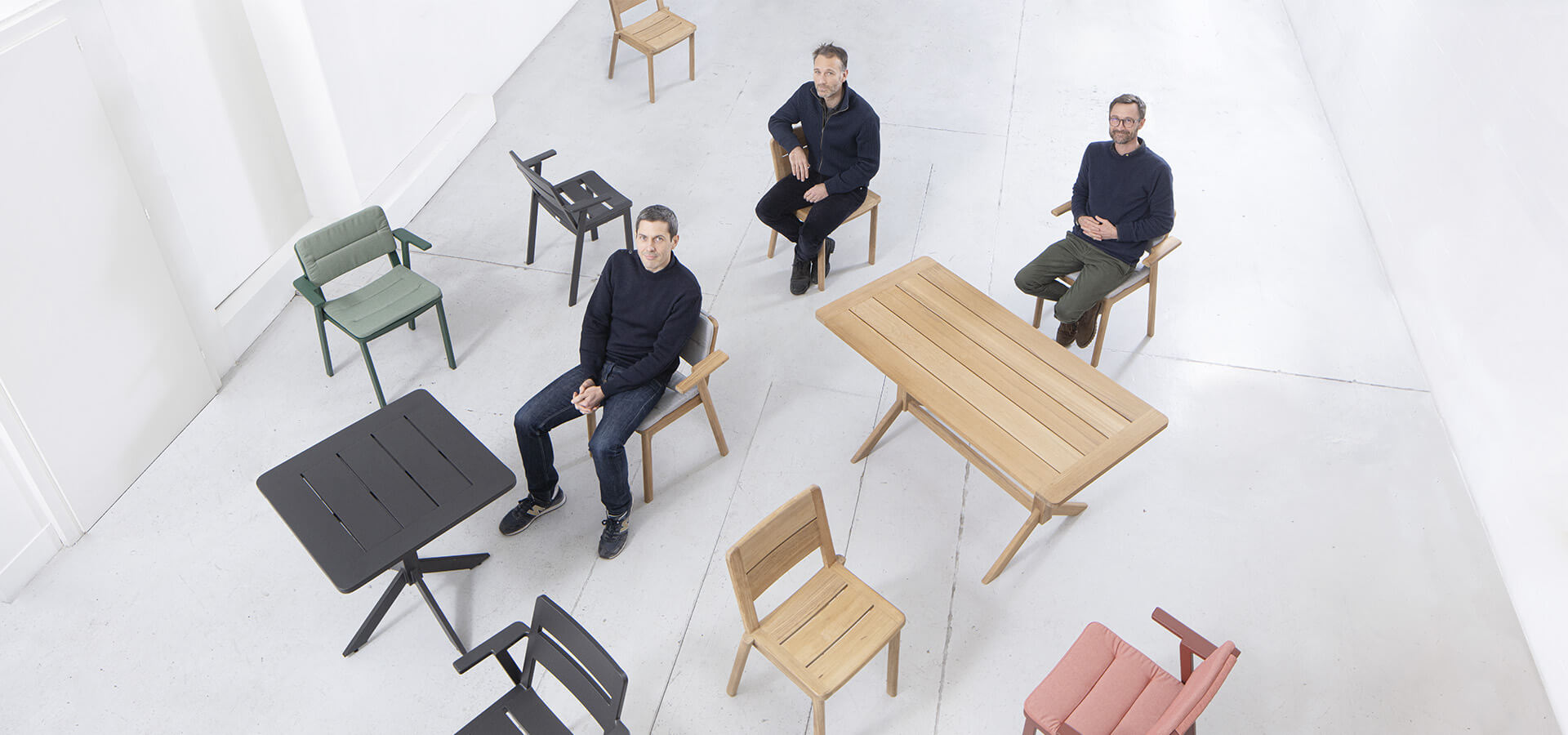 The "contemporary classic" style
Choosing outdoor furniture by Tectona reflects a certain taste for aesthetics that transcend their period and are always in visual harmony with their surrounding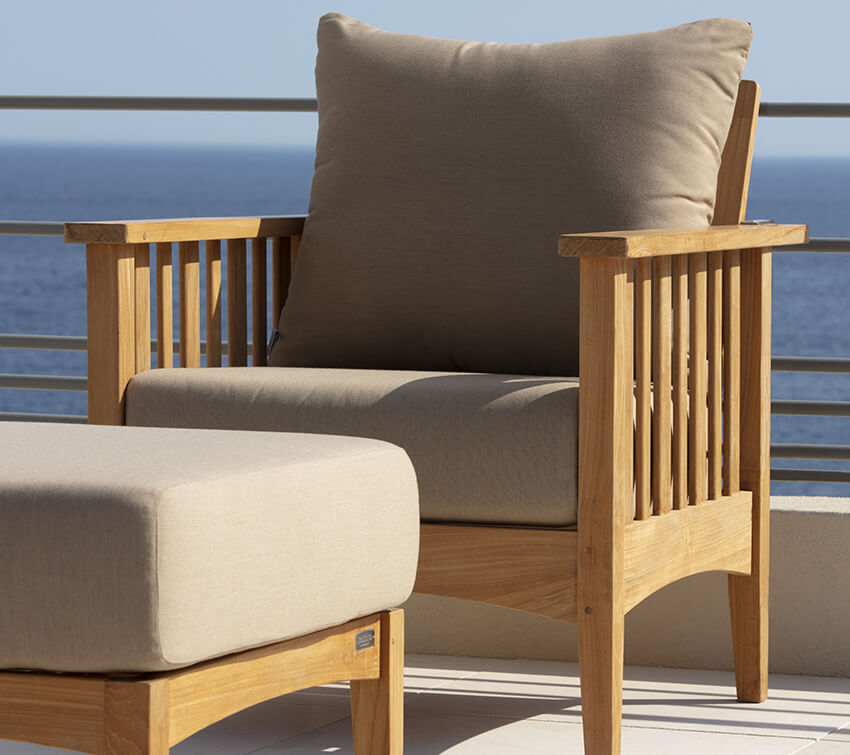 "Contemporary classic"
The strength of our design forged the brand's signature style, to the extent that it rapidly achieved classic status in the world of outdoor furniture, which at the time was limited to parks and gardens. With discreet but decisive changes, it has evolved in parallel with the evolution of outdoor living, which expanded to new territory such as swimming pools and urban patios. For 40 years, Tectona have been making furniture synonymous with the passage of time and the changing of the seasons, with its characteristic style, a subtle blend of the contemporary and the classic. Models that seem to transcend time and fashion, reassuringly, and settle into the long term as a natural part of our lives.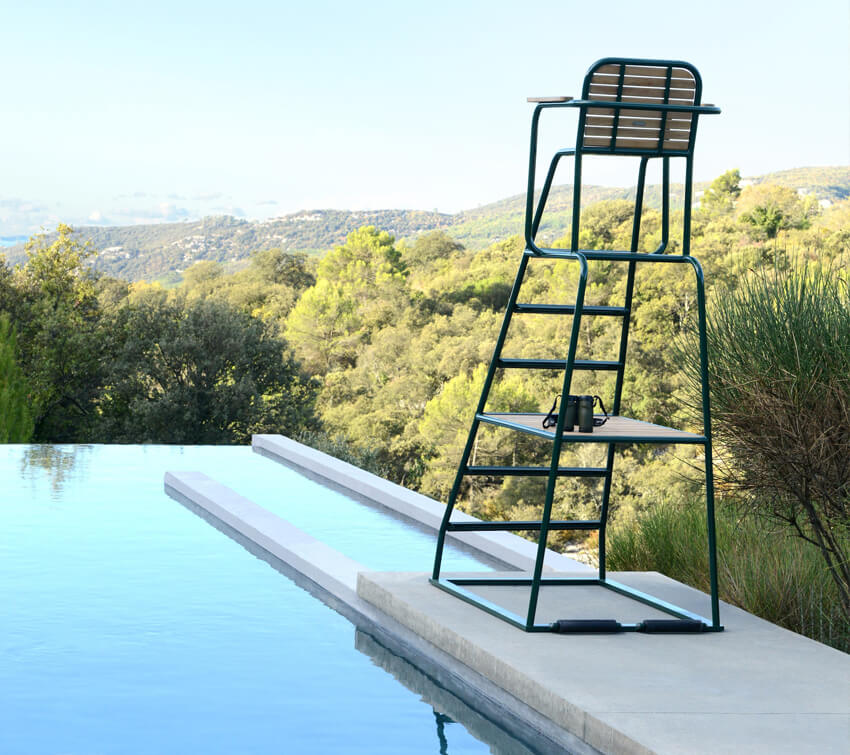 French creativity & spirit
The 1990s heralded our arrival in contemporary design: in 1992, Andrée Putman conceived with Tectona the famous «CAPC» bench for the Contemporary Art Museum of Bordeaux. The momentum has not stopped and since the 2000s, we have collaborated with several young designers including Ronan and Erwan Bouroullec, Pierre Charpin, Inga Sempé, Barber & Osgerby, Christophe Delcourt and others… All of whom have nourished our creativity and our repertoire of forms.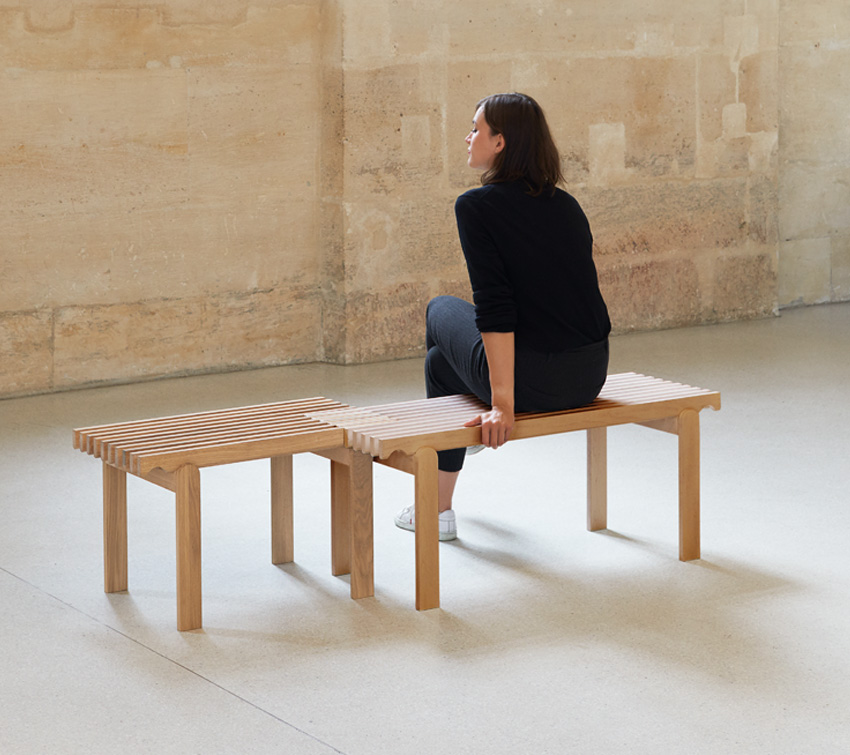 Studio Tectona: writing the future
It is our firm belief that design is the catalyst for renewing the forms of garden furniture while guided by practicality and comfort requirements. The launch of Studio Tectona in 2017 gave young talents the opportunity to be launched alongside experienced designers. This dialogue reinforces the brand's vitality and dynamism while giving designers access to our expertise.