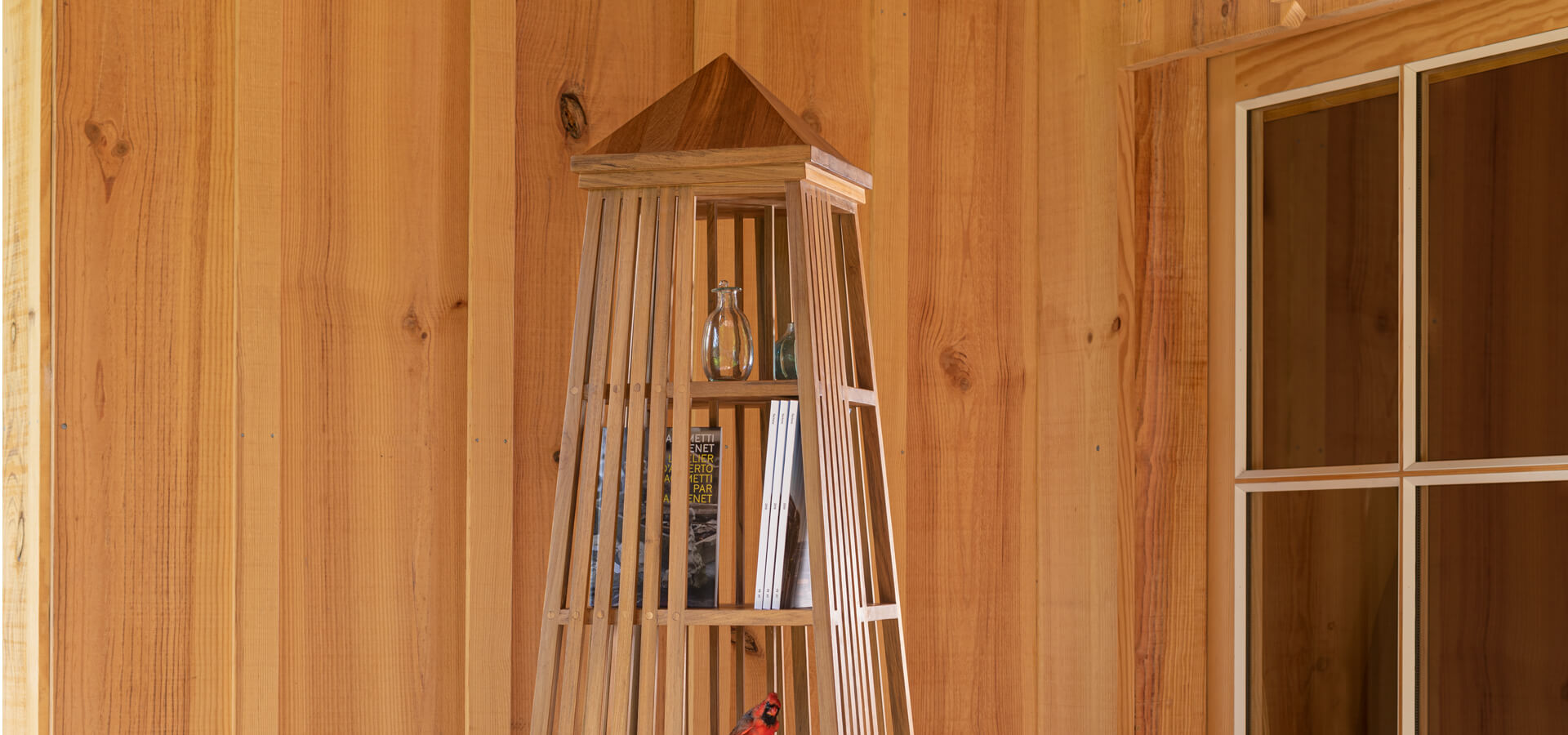 Biblos, an interior library
Only a book lover could think up such a bookcase. And that aptly describes Alexis de La Falaise (1948-2004), a creator and aesthete who was driven by a love for art and design and a passion for the history of the decorative arts.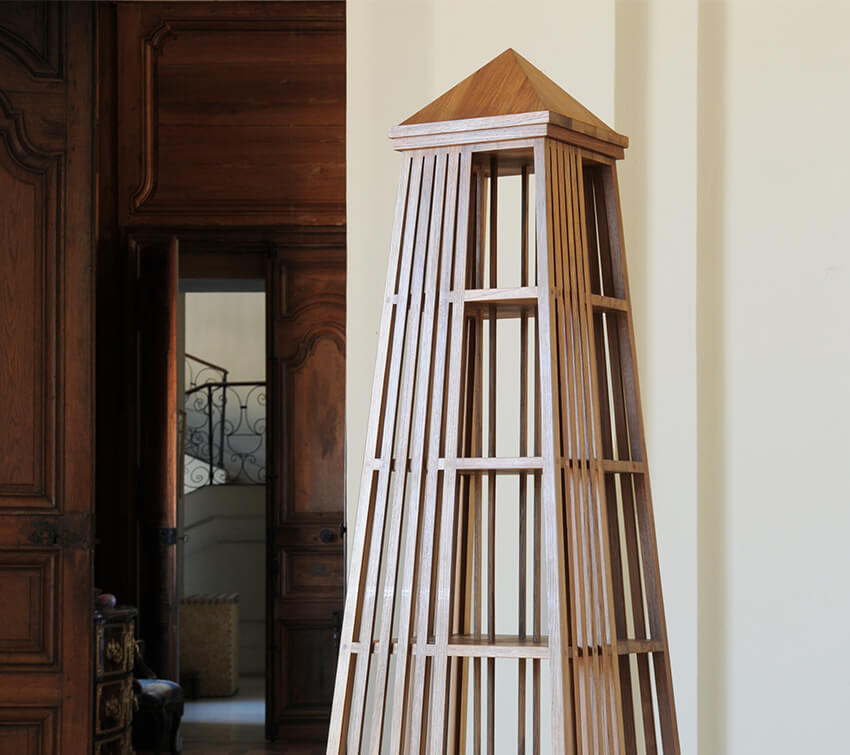 Just perfect!
The obelisk-shaped Biblos invites you on a journey to Ancient Egypt, to pay homage to the famous library of Alexandria. The bookcase, in satin-varnished teak, rotates and has castors for mobility. It accommodates books of all sizes from pocket-sized novels to oversized artbooks. A quick glance allows you to locate any book and pull it out effortlessly.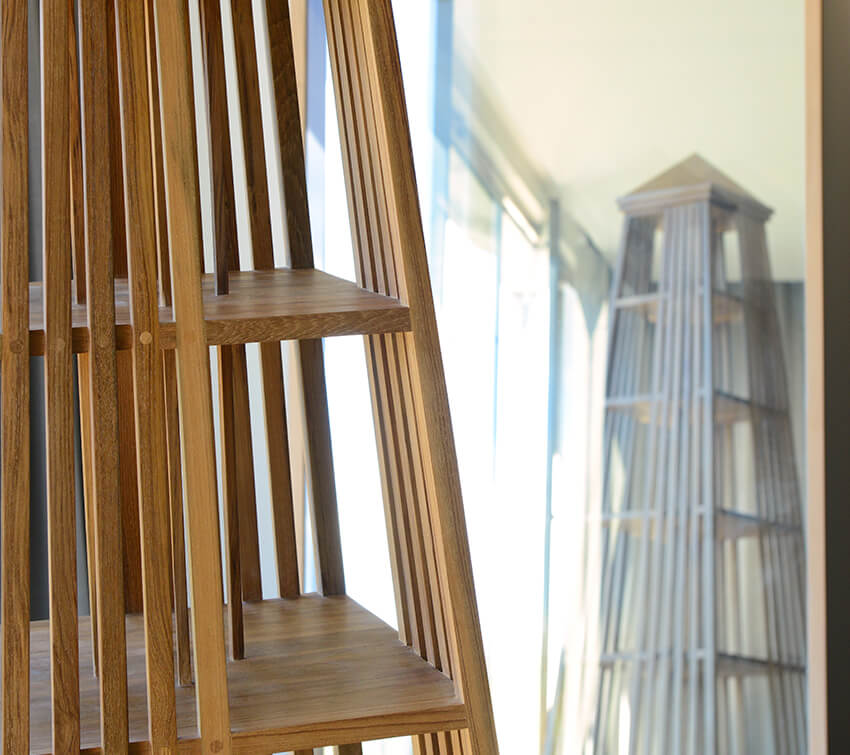 A creator "apart"
With the exception of Biblos, a bookcase still made by Tectona, the creations of Alexis de La Falaise, notably his sofas, remain rare on the art market, making them even more highly prized by collectors. In 2000, Alexis de La Falaise, with his keen eye and inspired pencil strokes, breathed new life into certain traditional models like the Goa collection. He was one of the first designers that Tectona worked with.