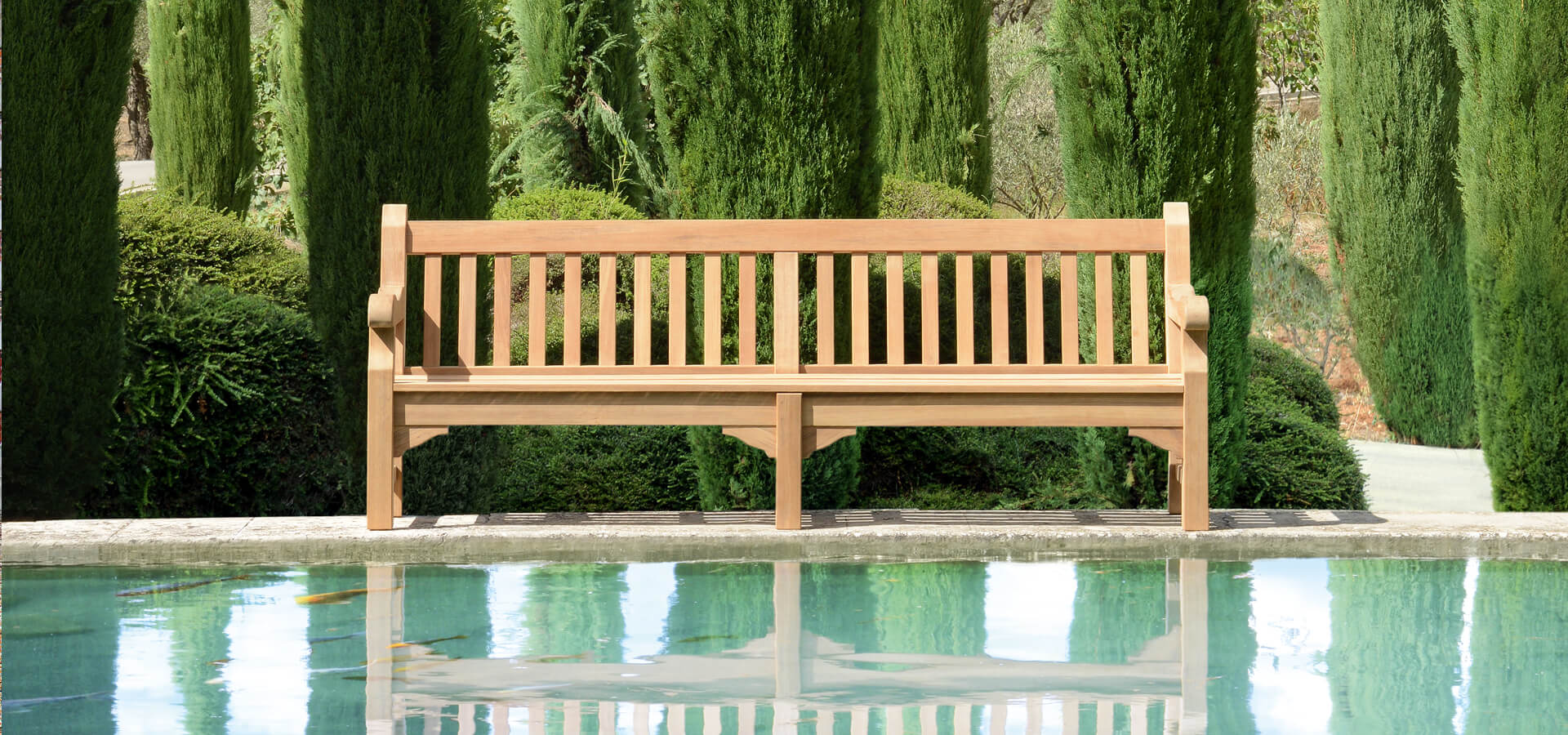 Our commitment to durability
Our commitment to the environment manifests as design using durable materials as the starting point. We fabricate durable furniture that resists droughts, rain, sea air, frost and snow, year after year.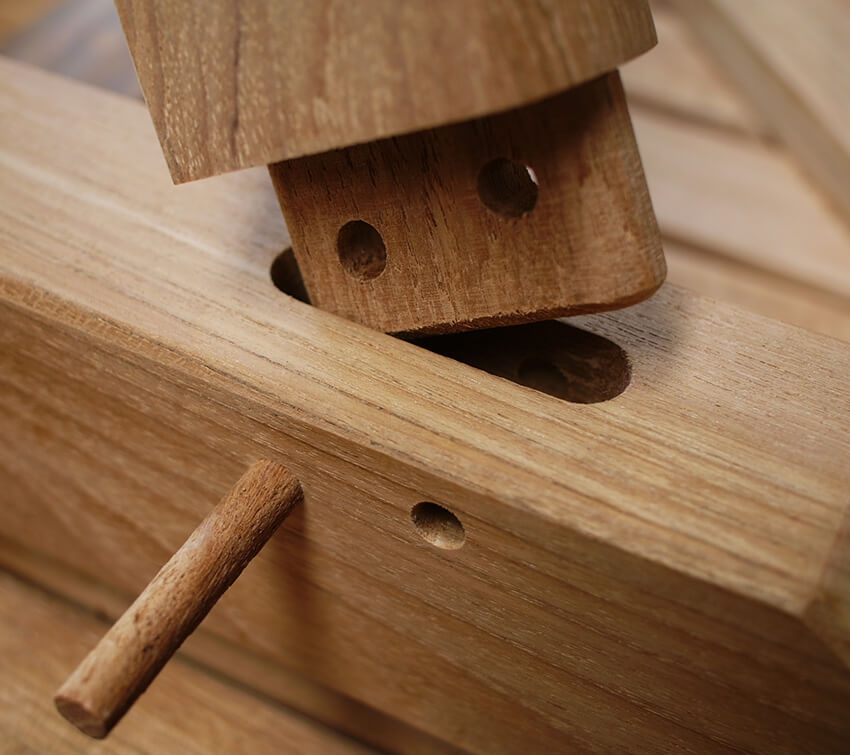 Fabrication techniques to ensure resistance
The quest for durability also guides the choice of fabrication techniques. The sturdiness of the furniture is guaranteed by using both traditional and modern technological techniques with wood, woven resin and aluminium, the three materials favoured by Tectona:
Wood: use of entire sections; assembly without glue but with dowelled mortise-and-tenon joints.
Resin: manual weaving to give a resistant mesh.
Aluminium: corrosion-proof; coloured by powder-coating then placed in an oven for shock-resistance; treated by cataphoresis (parasol bases).
The resistance of each piece of furniture is tested at Tectona workshops in Normandy throughout the prototyping stage, under the supervision of a Meilleur Ouvrier de France.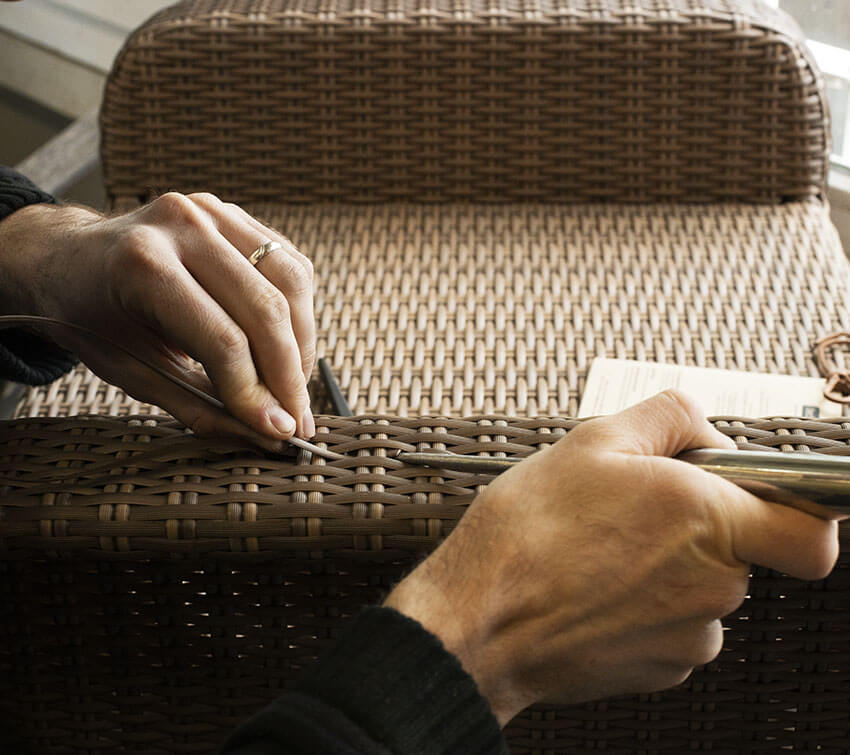 After-Sales service for long-term relationships
Longevity of furniture is guaranteed by the after-sales service dedicated to repairs and replacement of renewable parts. The workshop is located in Normandy and is supervised by a Meilleur Ouvrier de France. Furniture is guaranteed for 2 years for normal outdoor use.