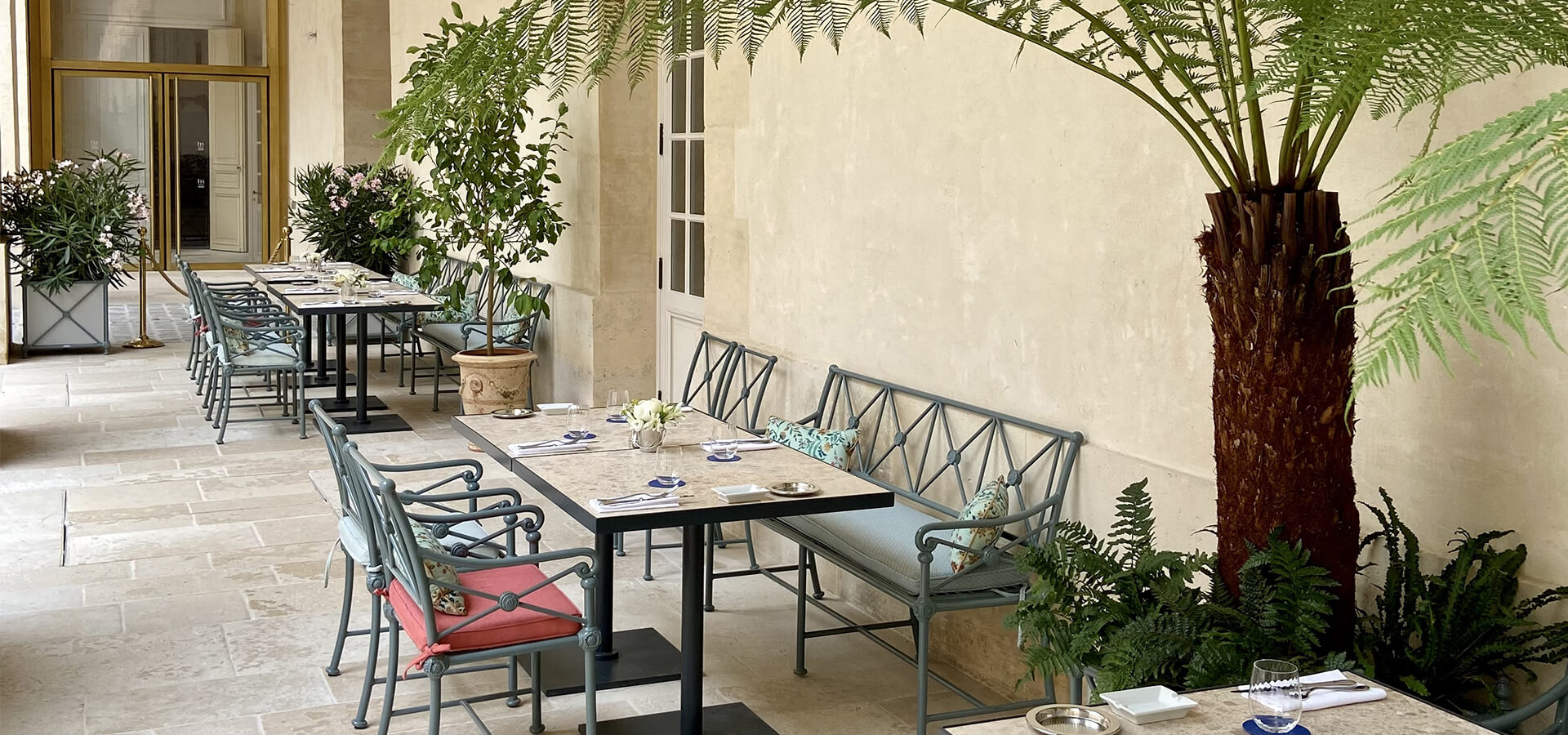 Restaurants
Café Lapérouse
After having housed the Garde-Meuble de la Couronne and then the Ministry of the Navy for more than two centuries, the prestigious Hôtel de La Marine has just reopened its doors after four years of work.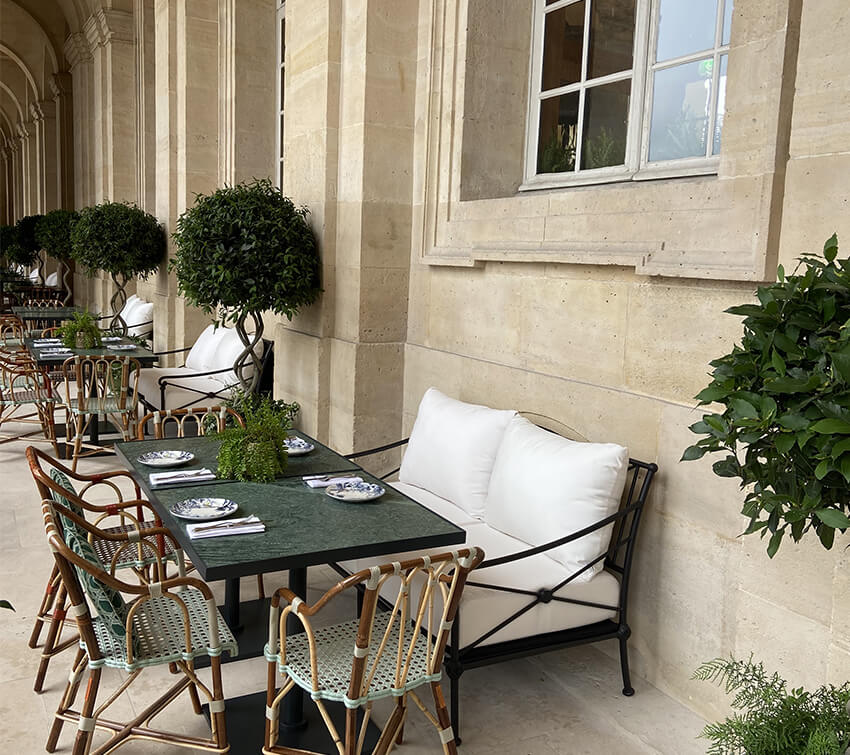 The Café Lapérouse now welcomes visitors to the magnificent hotel designed by architect Ange-Jacques Gabriel: this tea room, with two protected terraces, sparkles from morning to night in a spectacular romantic setting designed by Cordelia de Castellane.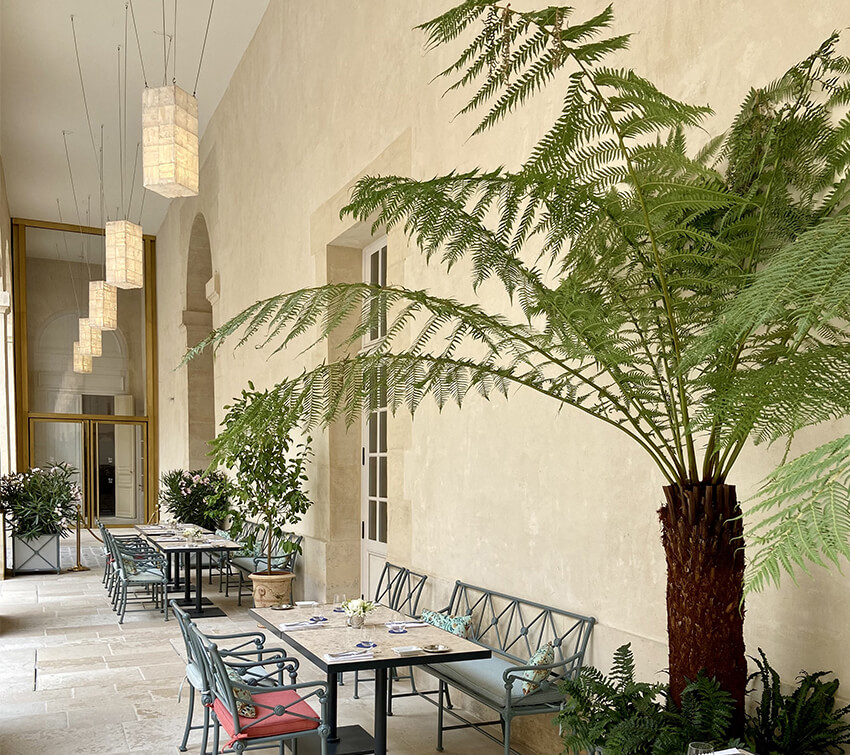 The 1800 collection has found its place in this refined atmosphere and is dressed in pastel and flowery cushions, while the 1800 cases are home to formidable palm trees. As for the menu, it is signed by the chefs Jean-Pierre Vigato and Christophe Michalak. A Parisian jewel not to be missed!