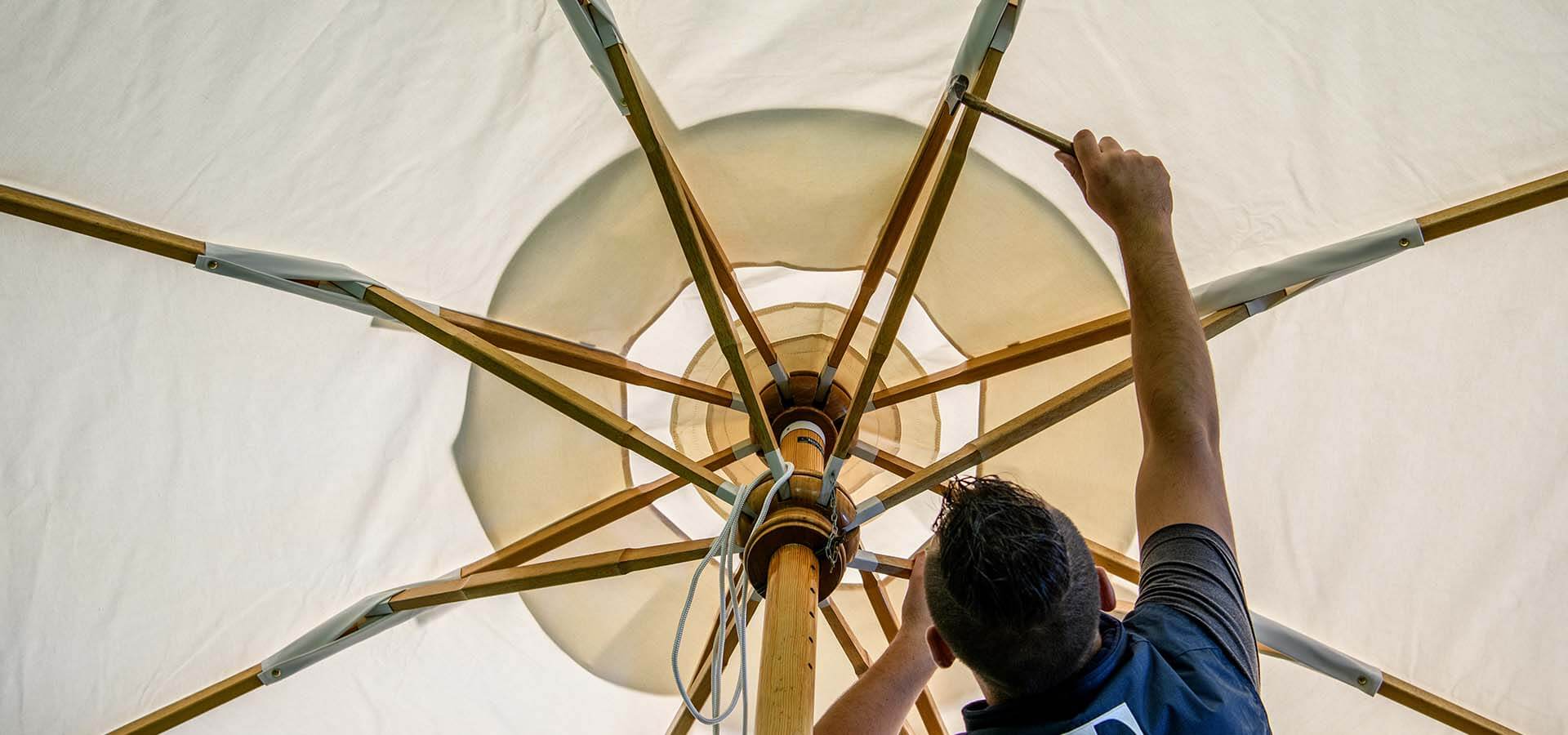 Parasol canvas replacement
After twenty years, the canvas of my parasol is looking faded… You have two options. Either Tectona send you a new canvas and you replace the old one by following the supplied instructions. Or Tectona pick up your parasol, change the canvas at the workshop then deliver it to you.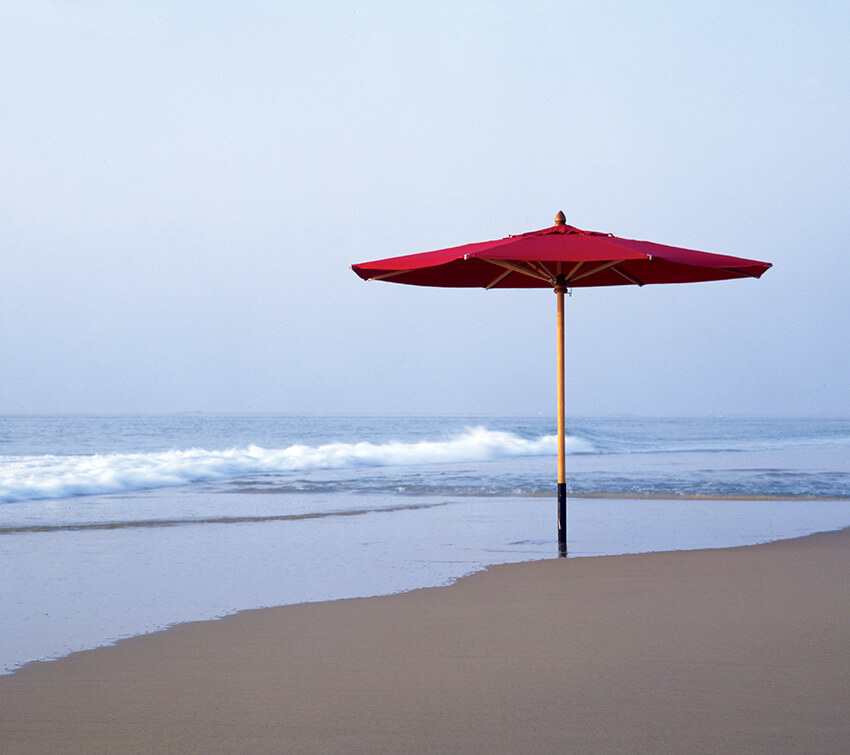 Solution 1: canvas delivered
Tectona send you the new canvas and you replace it yourself. The delivery time is approximately 1 week for ecru canvases (4 to 6 weeks for the coloured canvases). We send you the canvas, the finial, the replacement instructions and everything that you will need to replace the canvas.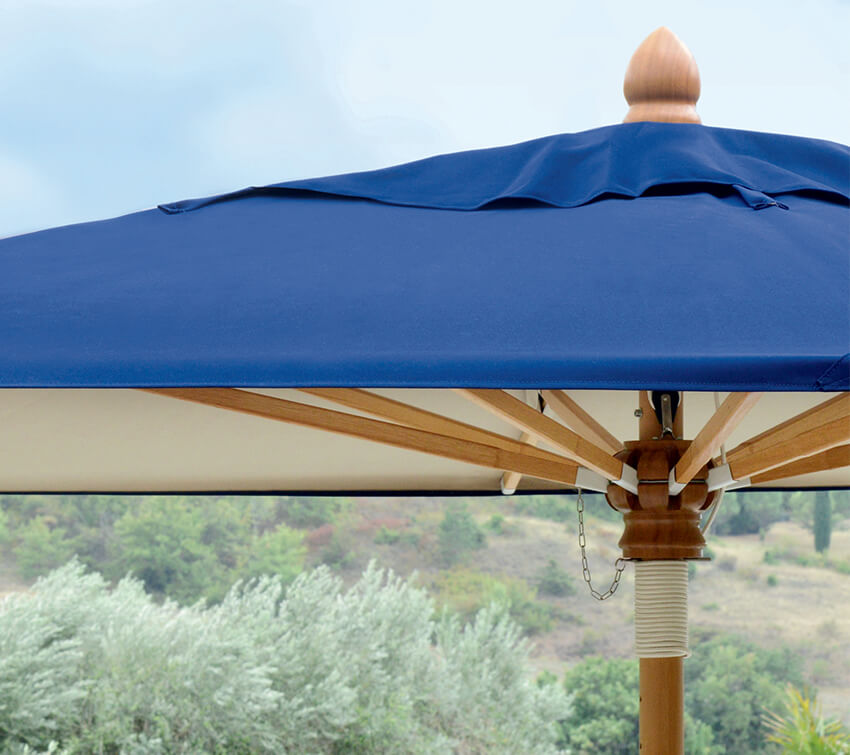 Solution 2: canvas replaced in our workshop
Tectona pick up your parasol, change its canvas at their workshop then deliver your parasol to you. The entire procedure takes 4 to 6 weeks. If your parasol requires additional repairs (replacement of ribs, runner,…), we will send you a personalised quote and will only carry out the additional repairs after your acceptance.