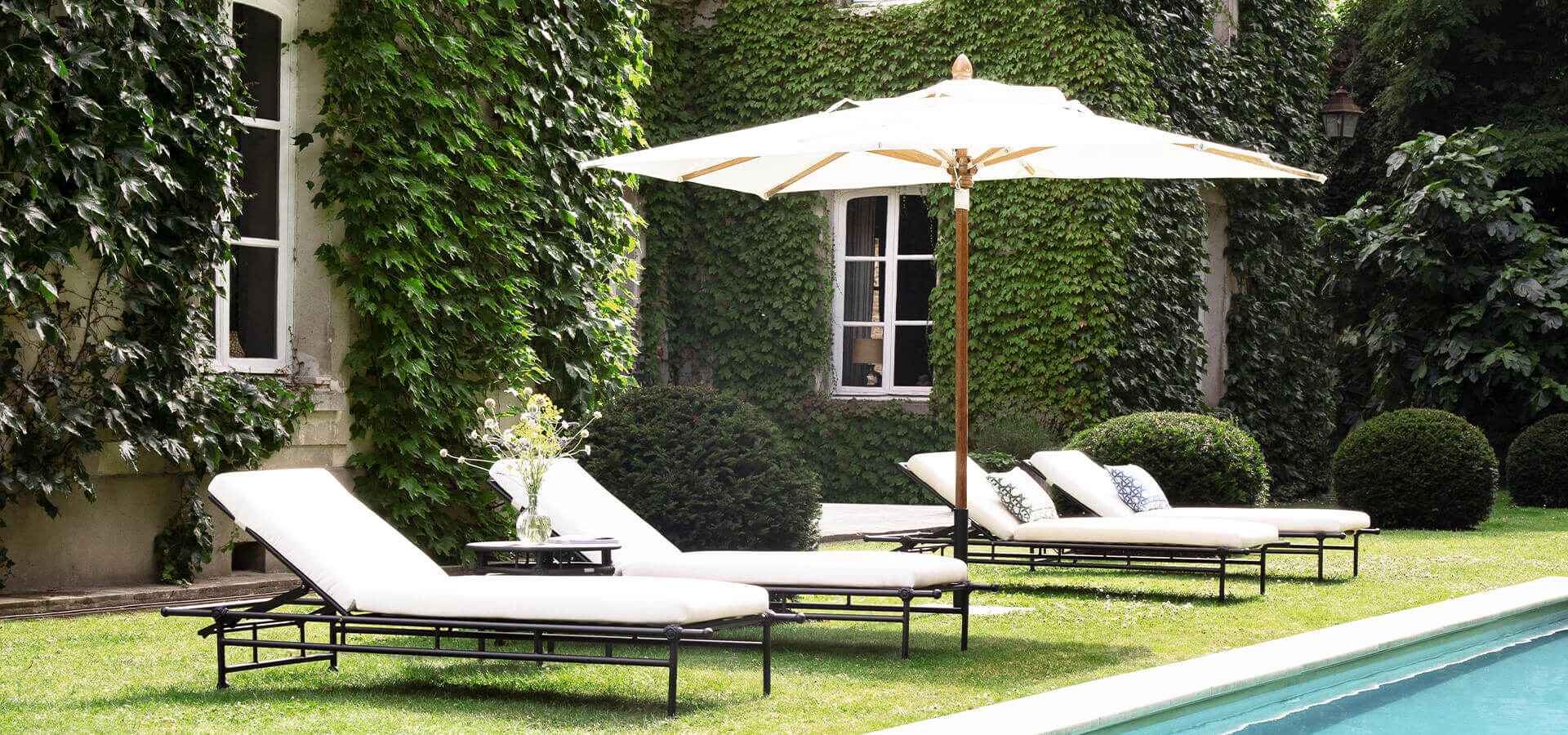 Tectona, outdoor specialist
For over 40 years, Tectona have been committed to creating outdoor furniture that is not only sturdy but stylish too — qualities that allow them to flourish over time.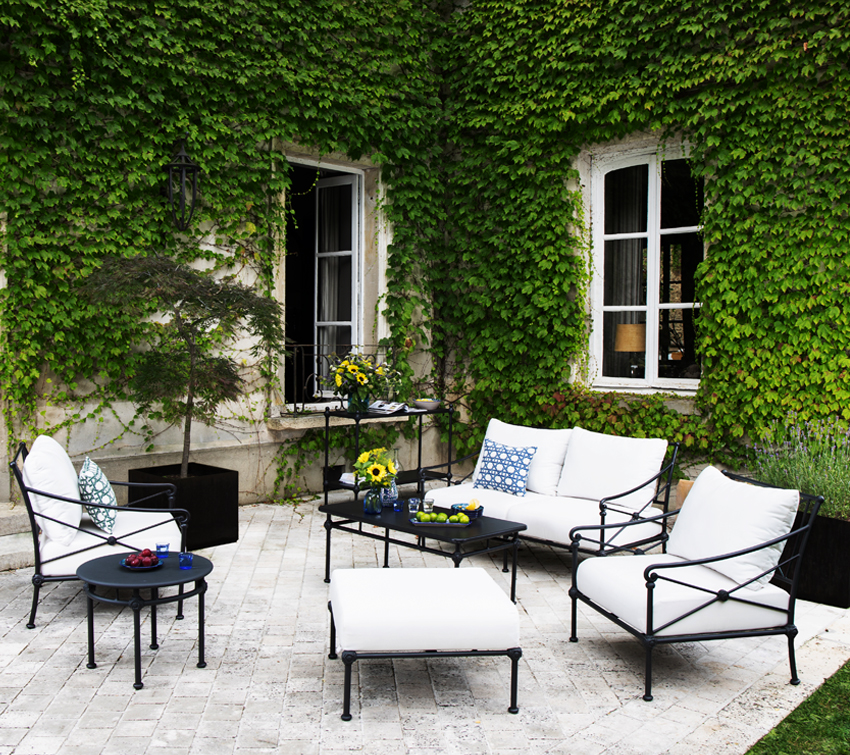 Tectona brand, established 1977
In 1977, a newly created French brand, Tectona, made a striking first impression in the outdoor furniture sector with models that drew inspiration from country life across the Channel and from the Arts and Crafts movement that emerged in the late 19th century in Great Britain. Perfectly comfortable, resistant to the elements and to temperature variations thanks to use of tried-and-tested materials, Tectona furniture models have become a byword for "beautiful" garden furniture.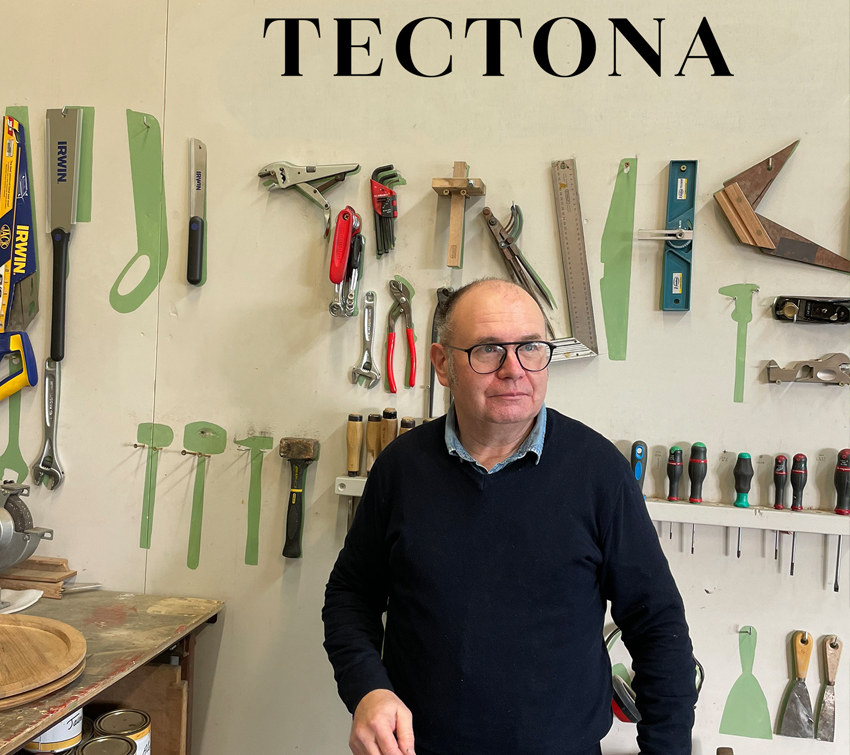 The Tectona workshop, from design to prototyping
It was in Normandy, in the tranquil Pays de Caux, where Tectona decided to establish its prototyping workshop in 2003. During this critical stage, the creations of designers, but also in-house creations, are scrutinised, reworked and refined before coming to life in 3D at the prototyping stage. At each step, the prospective product is thoroughly checked before being validated. Fabrication occurs under the watchful eye of Jean-Yves Grandfils, a recipient of the prestigious "Meilleur Ouvrier de France" competition; he is the guarantee of Tectona's technical prowess.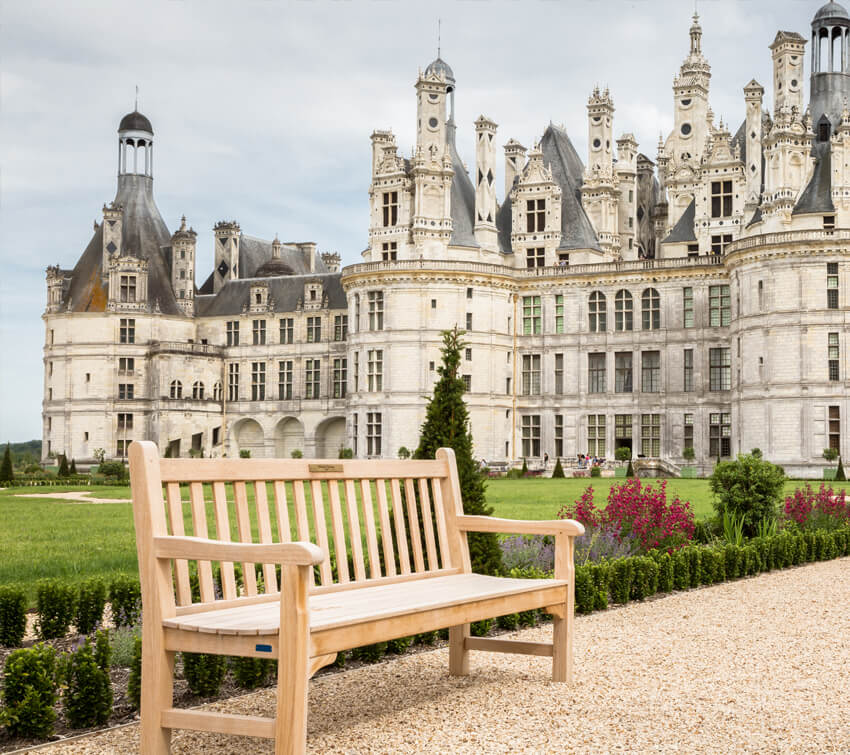 Showcasing French heritage
As you walk through parks and gardens of large cities, it is not uncommon to come across a Tectona bench recognisable by the generous seating, the beautiful silver patina and the characteristic design. It was natural that Tectona benches, renowned for their sturdiness and their durability, would be selected for prestigious public sites such as large parks and gardens of palaces (Chambord, Versailles…) and museums (Rodin, Musée National Picasso-Paris…).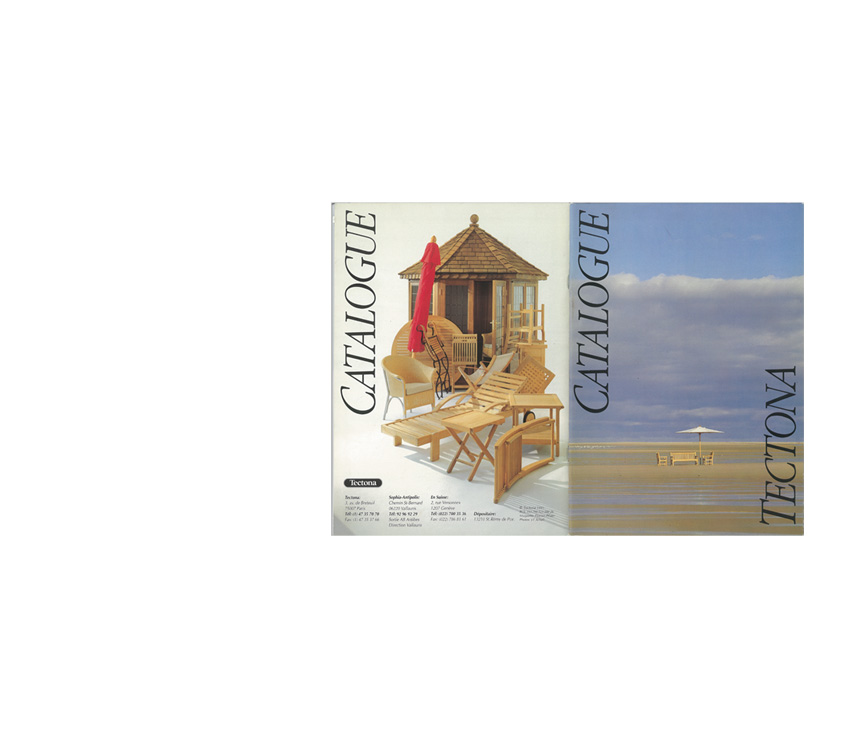 A distribution mode: direct sales
From the outset, in 1977, Tectona implemented a mail order system, supplemented today by their website. The absence of intermediaries between the brand and clients translates into added value: a closer relationship that flourishes over time, personalised after-sales service, fast delivery… these are some of the ways in which we meet our customers' needs and wishes.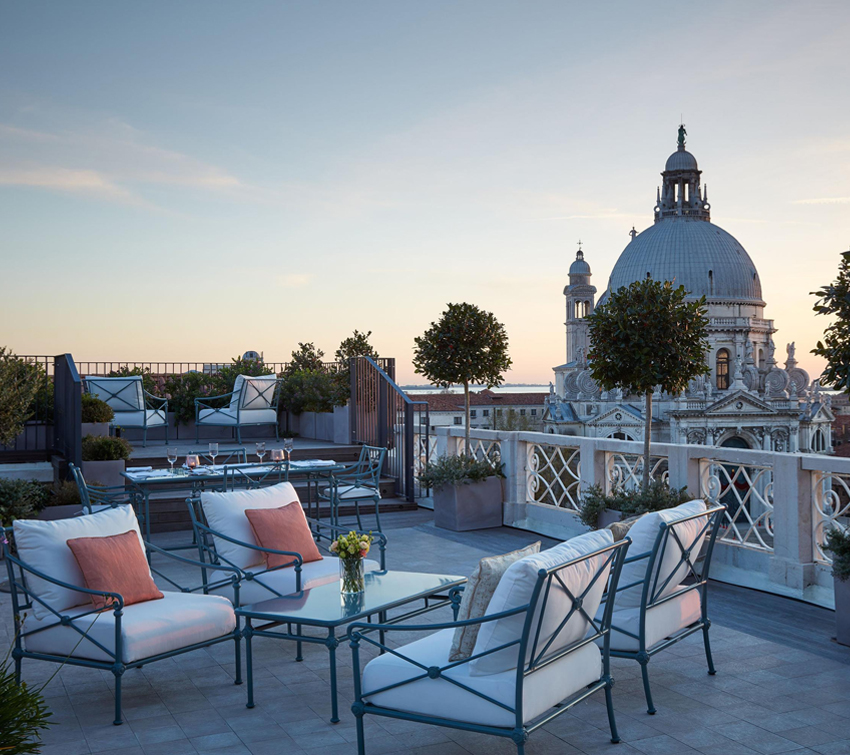 Tectona worldwide
After France and Switzerland, the first international market chosen by Tectona was southern Europe, in Spain and Italy, with the opening of boutiques in Madrid and Milan. Today, products are distributed to customers seeking the highest quality, whether private individuals or professionals, wherever they are in the world. Tectona's reach is reinforced by participation in large international trade fairs, the sign of a living and dynamic brand.