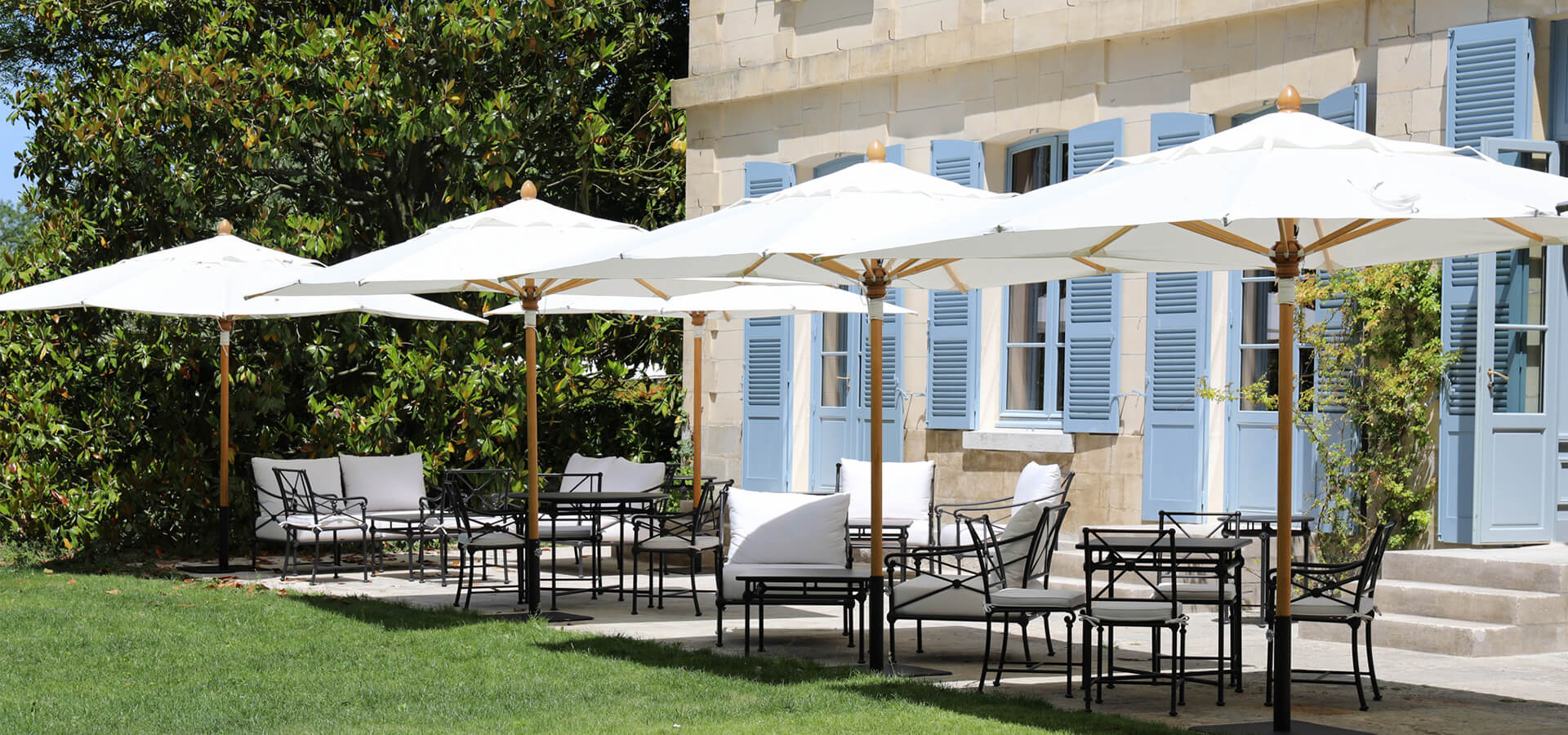 Hotels & Restaurants
Domaine de Primard
Catherine Deneuve's former home has been entirely revisited and transformed into a hotel bearing the Domaine de Fontenille stamp.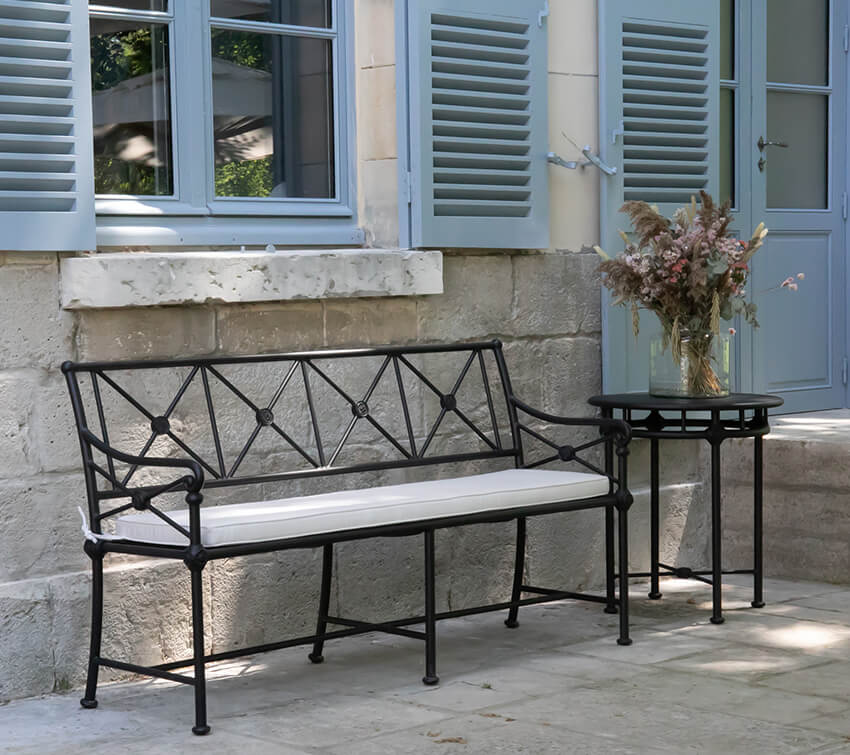 This haven of peace, which has just opened its doors, is located in the middle of a green and perfumed nature, one hour from Paris, on the borders of the Yvelines. This 18th century Directoire-style residence distills a French art of living.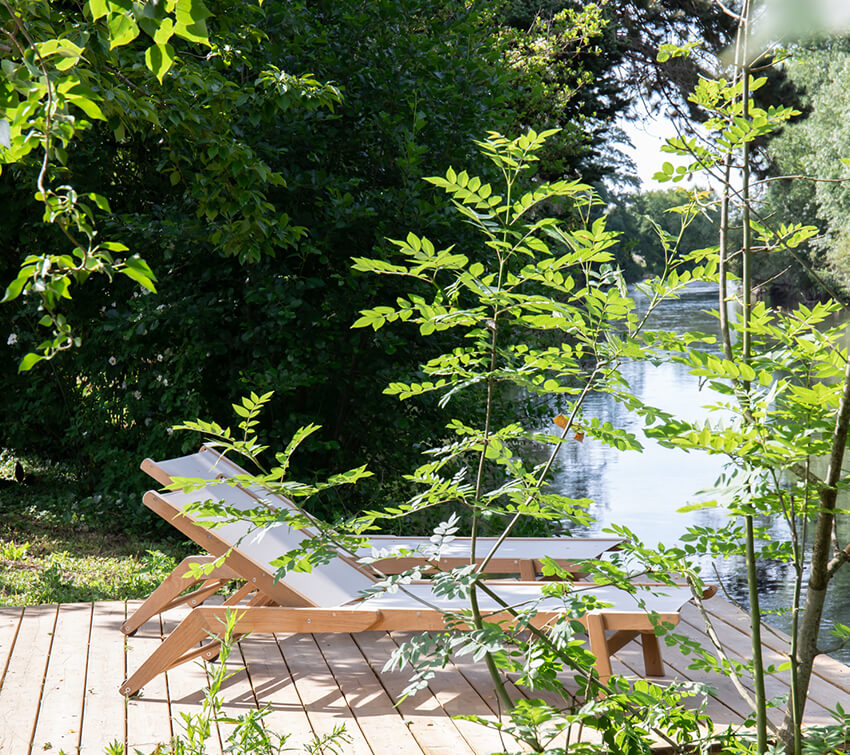 The 1800 collection inspired by the Directory style is featured on the large terrace with our iconic Roma umbrellas. Our Southampton stacking loungers are placed at the edge of the Eure and offer a beautiful invitation to relax.