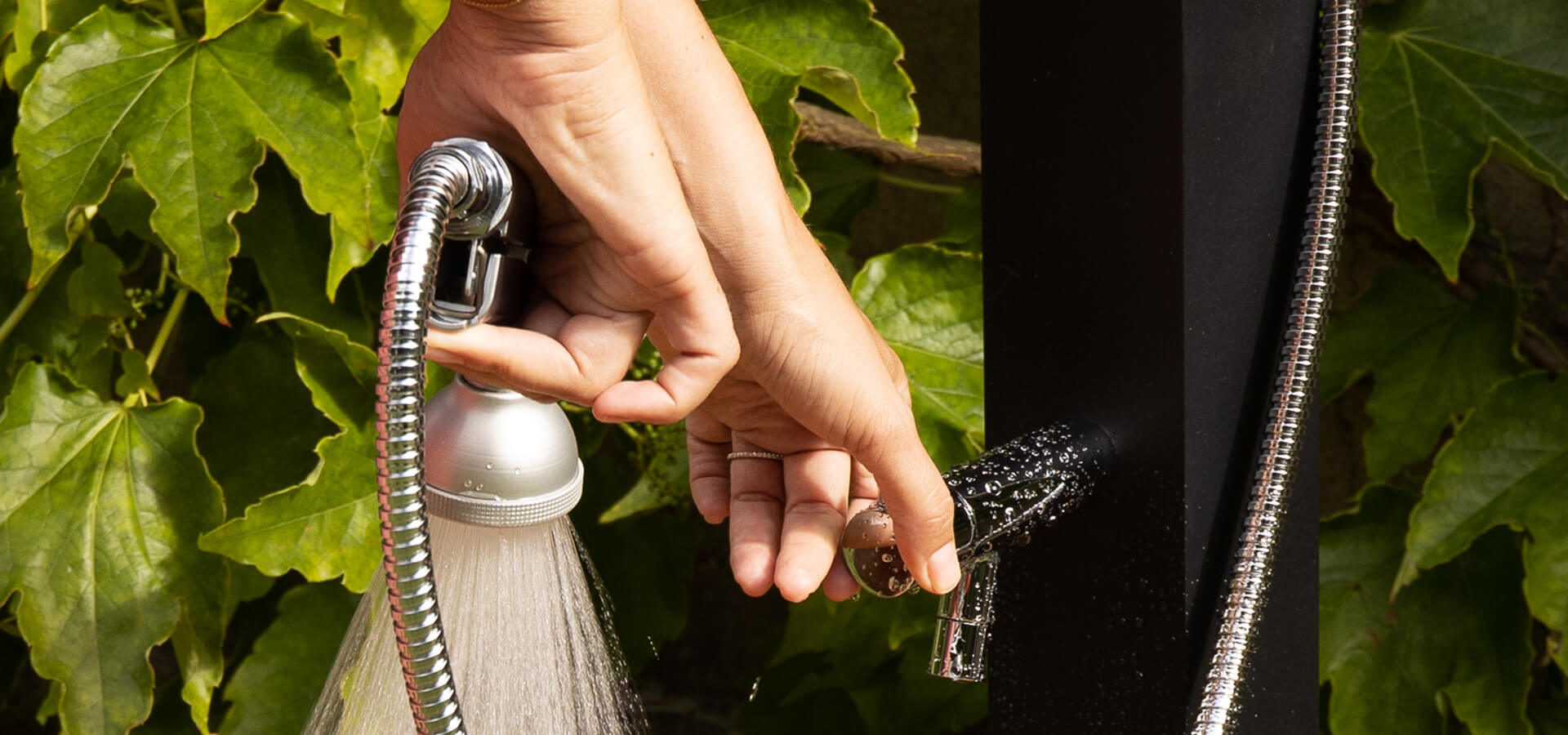 How to winterize your shower
With an extended Indian summer, we are slowly entering the beautiful fall season. It is therefore time to put away your outdoor shower so that it is in perfect condition next summer! That's why Tectona has created custom-made protective covers, which allow you to protect your shower from the cold and bad weather. Waterproof and mildew resistant, our covers are made of PVC fabric and are UV resistant.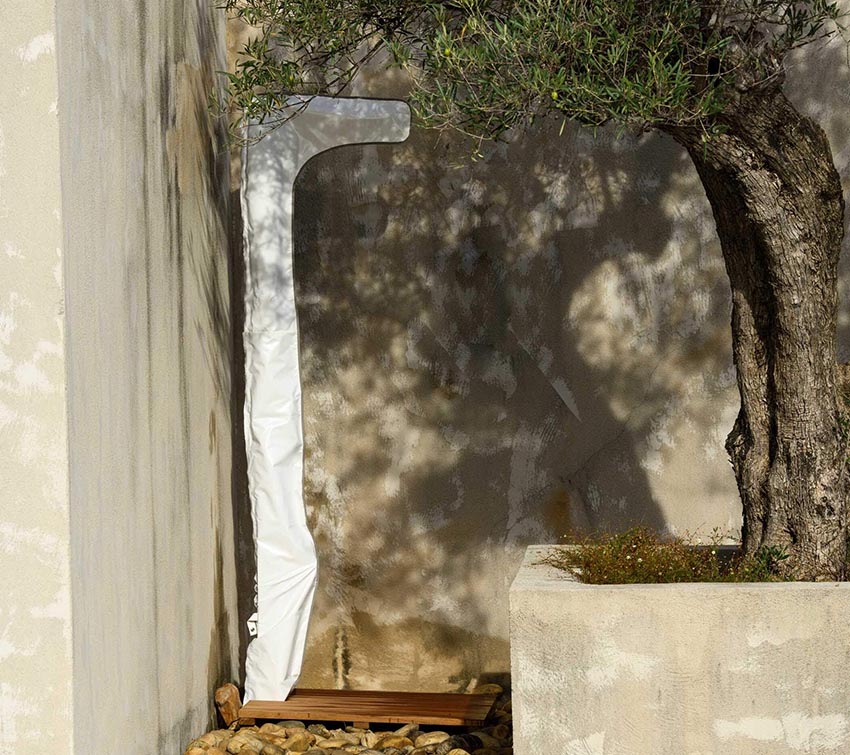 Here are our tips for winterizing your outdoor shower
Turn off the water! The first step is to turn off the water supply(s). Disconnect your shower's service pipes and leave all faucets open. If the shower has a hand shower, unscrew the flexible part of the shower hose to prevent water from remaining in the elbow part of the hose. If the shower is equipped with a thermostatic valve, remove the thermostatic cartridge (this is the part that is most sensitive to cold). After completing these steps, Tectona recommends that you clean your shower accessories with a cloth before storing them.
When and why winterize?
In general, it's best to start winterizing in early fall when temperatures start to drop. Even though the materials used by Tectona are weather resistant, freezing temperatures are never good for pipes and thermostatic valves.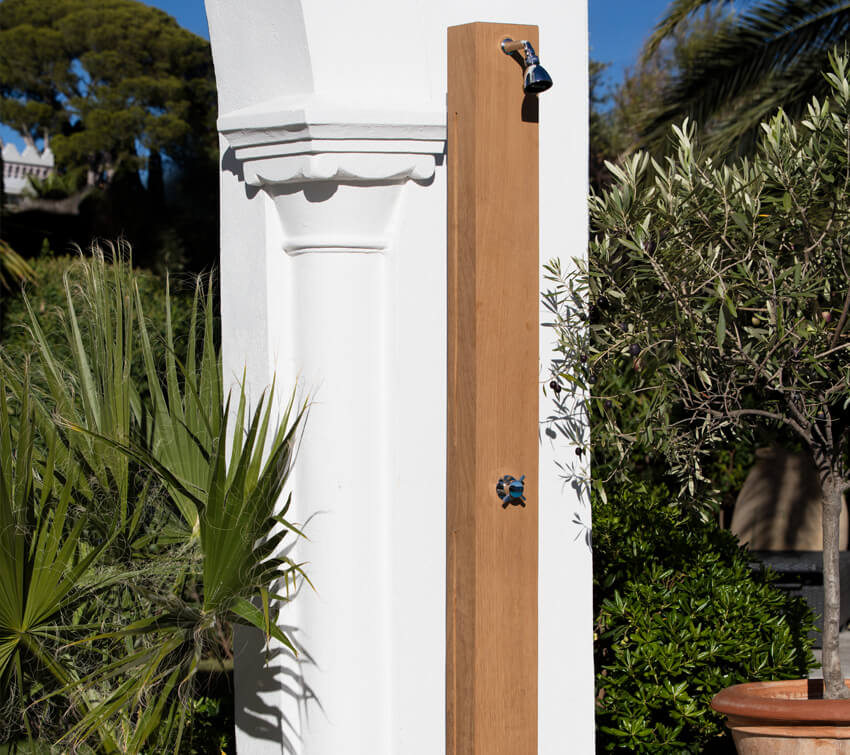 How to maintain your teak shower?
Teak is a naturally rot-proof wood. It does not need to be painted or oiled and is particularly suitable for outdoor use. However, it is strongly recommended to wash it once a year with water and a little detergent or soap to remove impurities from your shower.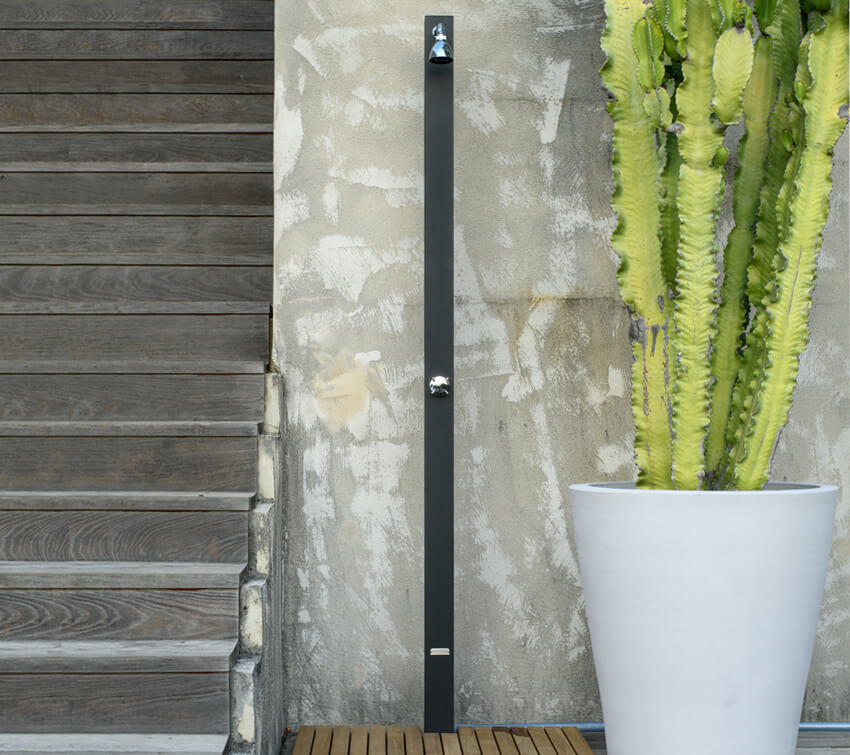 How to maintain your powder-coated steel shower?
Because of the limescale, small whitish marks are likely to appear. To remove them, you can use a classic anti-limescale product and then rinse with clear water. Do the same for the chrome parts. For the routine maintenance of your steel shower, you can clean it with a glass cleaner or a product for stainless steel such as "Spray inox".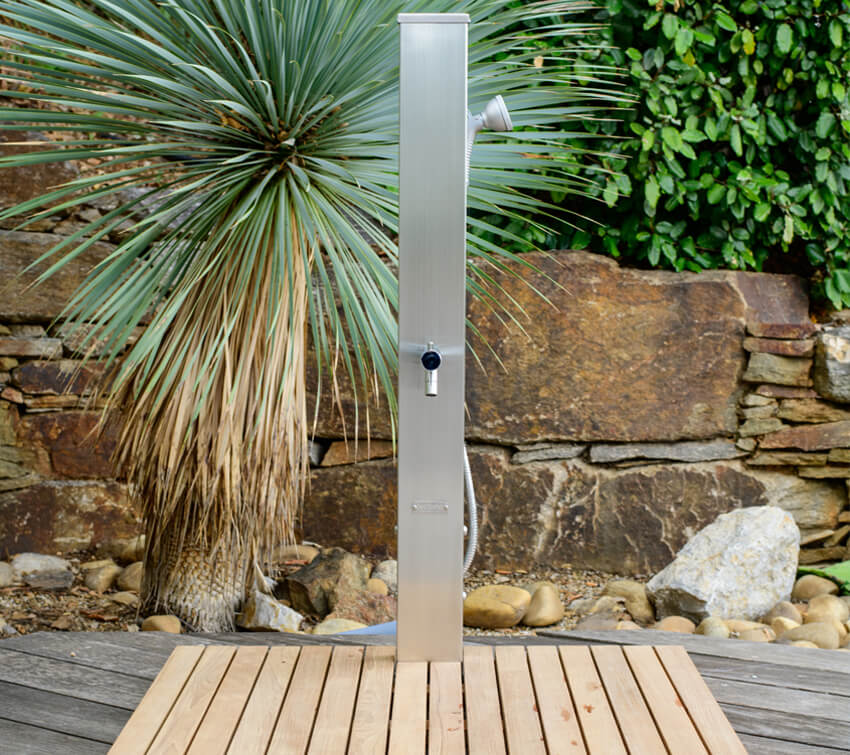 How to maintain your stainless steel shower?
Tectona uses marine grade 316L stainless steel for its stainless steel showers, which prevents rust. If your shower has never been maintained, it is possible that brown spots may appear, caused by the deposition of fine particles of pollution from the surrounding atmosphere. We recommend cleaning stainless steel with a cleaning paste called "Silver Stone" or "Clay Stone". To do this, simply put the paste on a damp abrasive sponge and rub in the direction of the brush and then rinse well with clear water to avoid leaving any whitish traces. For routine maintenance, you can use a classic stainless steel cleaner such as Spray Inox.