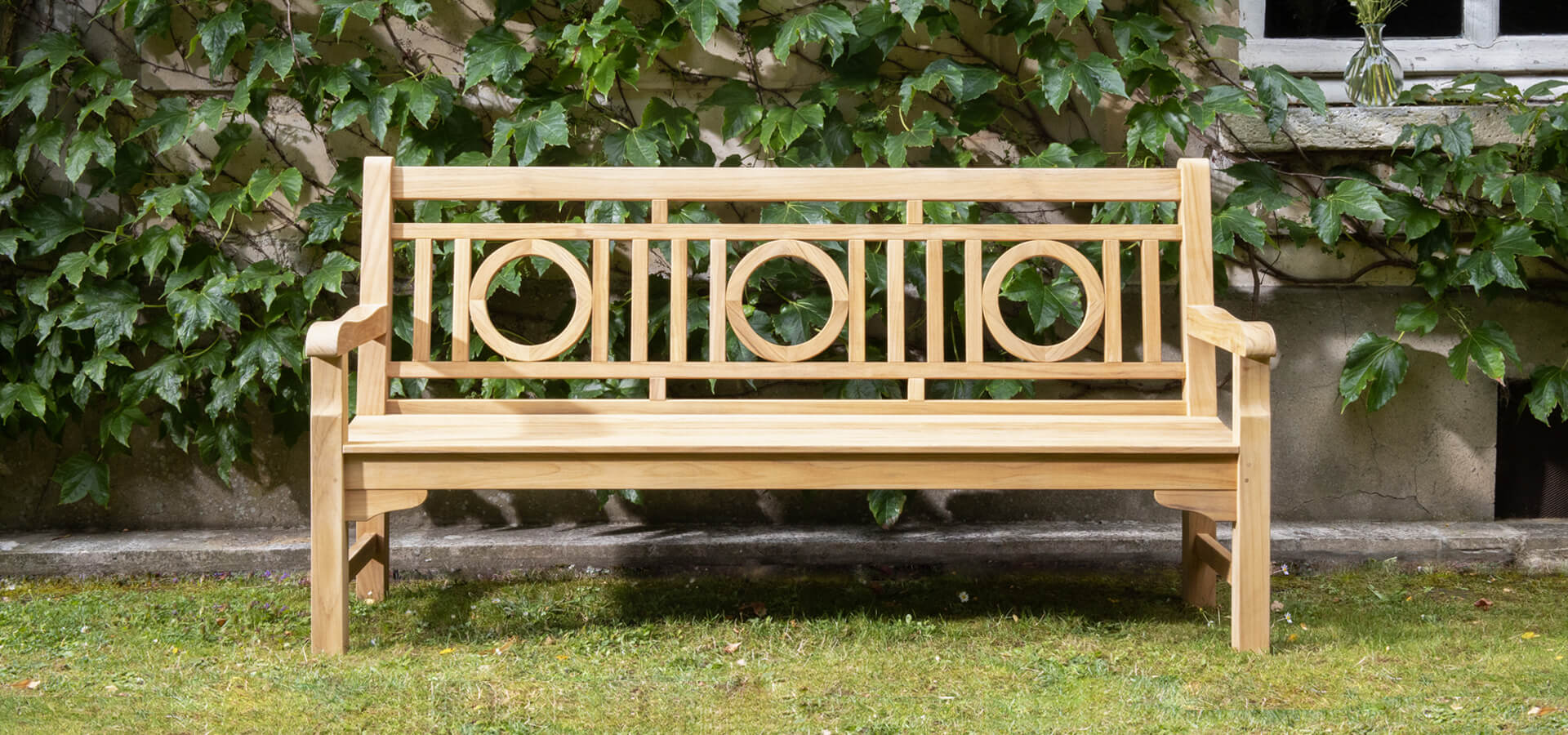 Collection
London
Inspired by garden benches popular in England since the 19th century, the London teak bench is distinguished by the perfect craftsmanship implemented in the development of its decor.
A bench inspired by English gardens
The London bench is the fruit of the labours of highly skilled craftspeople. Visually speaking, the simple structure of the seat emphasises the sophisticated geometric design of the backrest: the interplay of vertical and horizontal lines enclosing three circles, reminiscent of a ship's portholes, naturally draw in the viewer's attention to reveal unexpected perspectives. Great connoisseurs of gardens, the English developed, especially during the 19th century, a very typical style of furniture from which this bench is directly inspired. The success of the London line lies in its savy blend of traditional lines and the contemporary form of the circle.