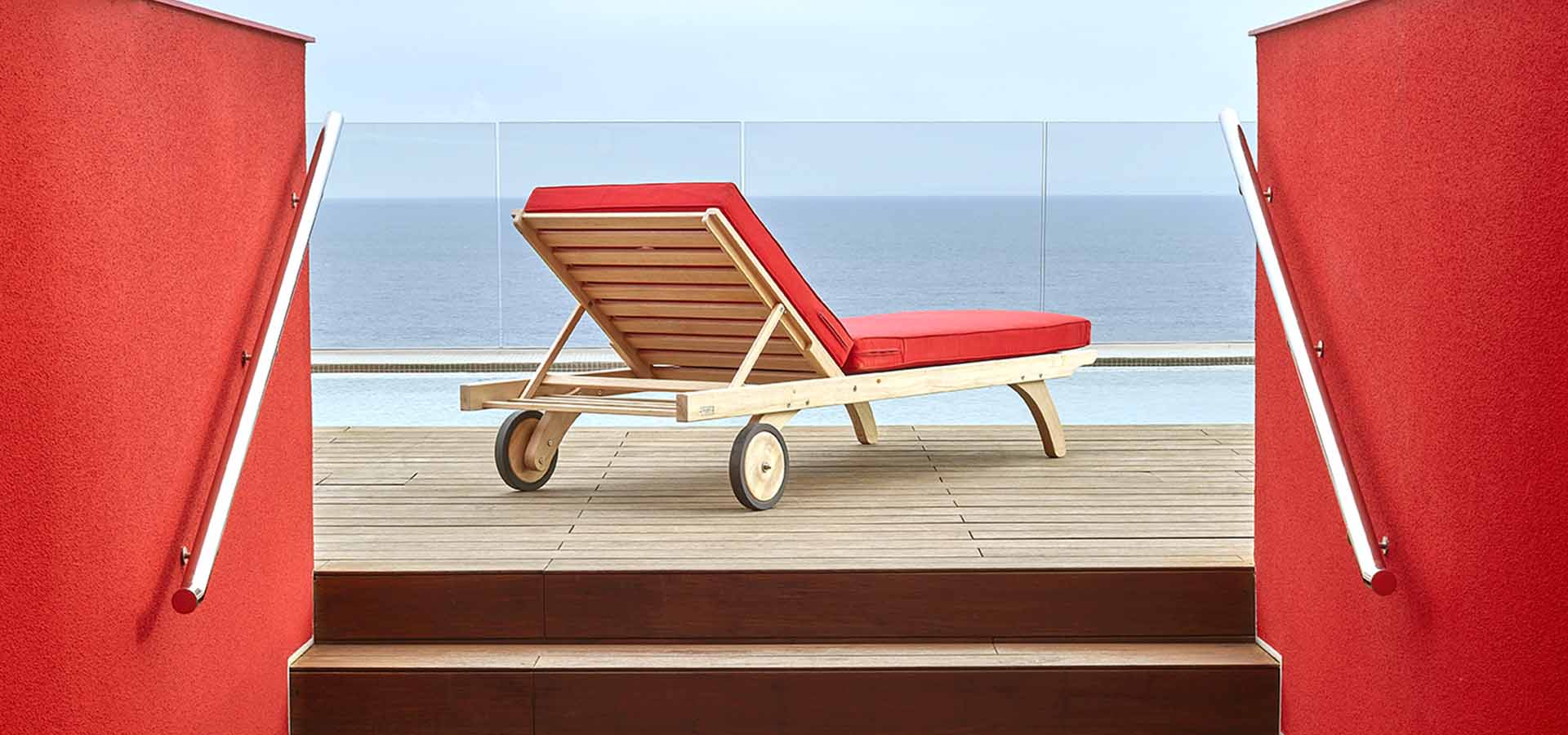 Collection
Camarat
The Camarat sun lounger, available in two sizes, is easy to move so you can easily keep up with the sun's movement! It is manoeuvred like a wheelbarrow, thanks to the rubber-rimmed wheels fitted to the rear legs and the projecting portion of the long edges that serve as handles. Five reclining positions are available. 
Sun worshippers, rejoice!
For additional comfort, it can be fitted with pivo- ting retractable armrests that tip back without blocking your movement when you sit up, or with a removable tray that can be placed along the long edges.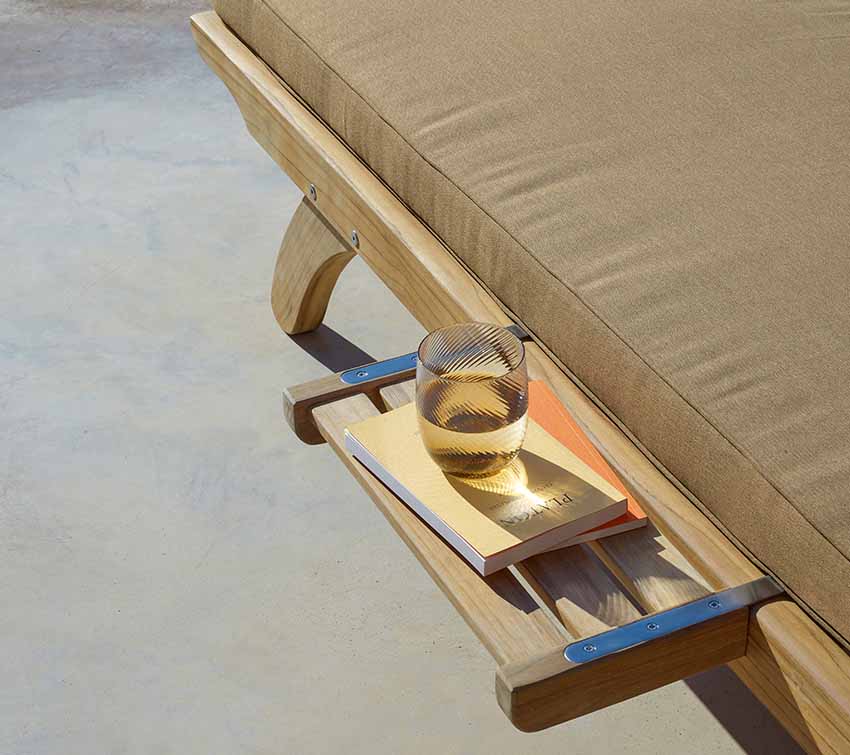 Many mattresses for more comfort!
There are several mattress colors for the Camarat lounge chairs. All mattresses have an outdoor fabric either in Sunbrella or Batyline, weather resistant and dries very quickly.